This outdoor marble horse water fountain is a hand-carved marble fountain in our factory. The material we chose is similar to white marble materials. This stone water fountain is hand-carved and polished. At the top of the fountain are several cute little angel sculptures. In the pool of the fountain, there are several hand-carved marble horse sculptures with a base. The sculptural texture of these sculptures is exquisite and vivid.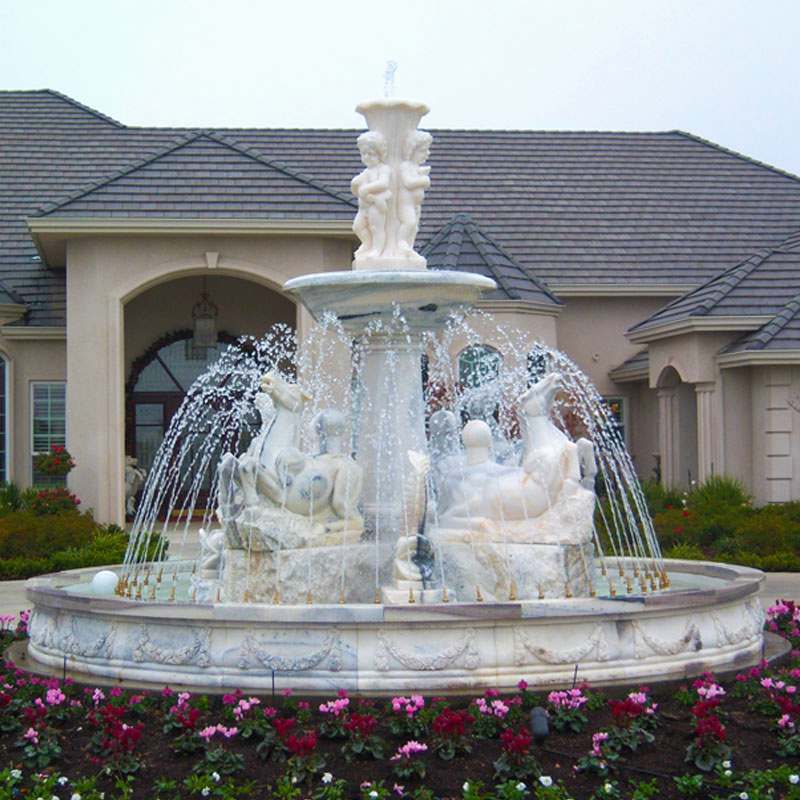 The design of this Outdoor Marble horse Water Fountain is different from other fountain designs. This design is very special, he is not spraying water from above. Part of the water of this fountain is sprayed with water from the top. In the circular pool of this fountain, a number of water outlets are installed, and the water is sprayed from below, which is very beautiful.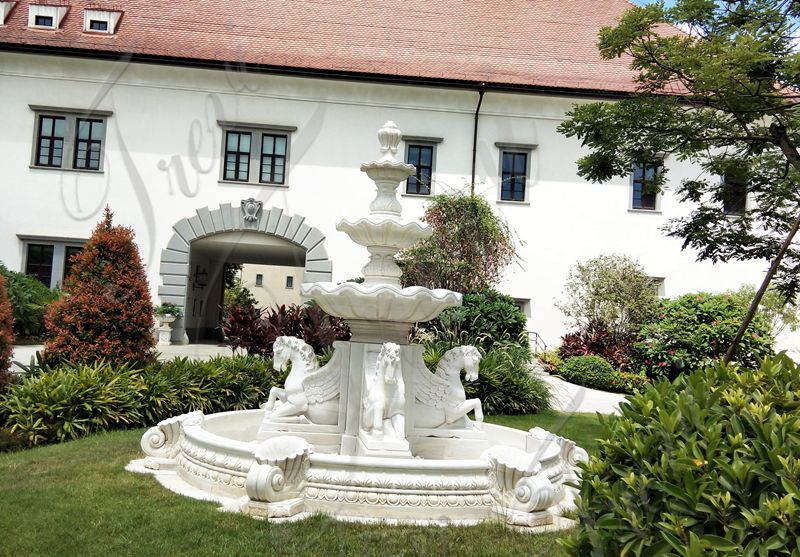 This outdoor marble water fountain features a matching water garden and is suitable for large gardens. The design of this two layers fountain, the water would be a waterfall that makes the garden elegant. Choose a marble fountain with cute little angels and animal sculptures to leave your home garden with an elegant and gorgeous impression!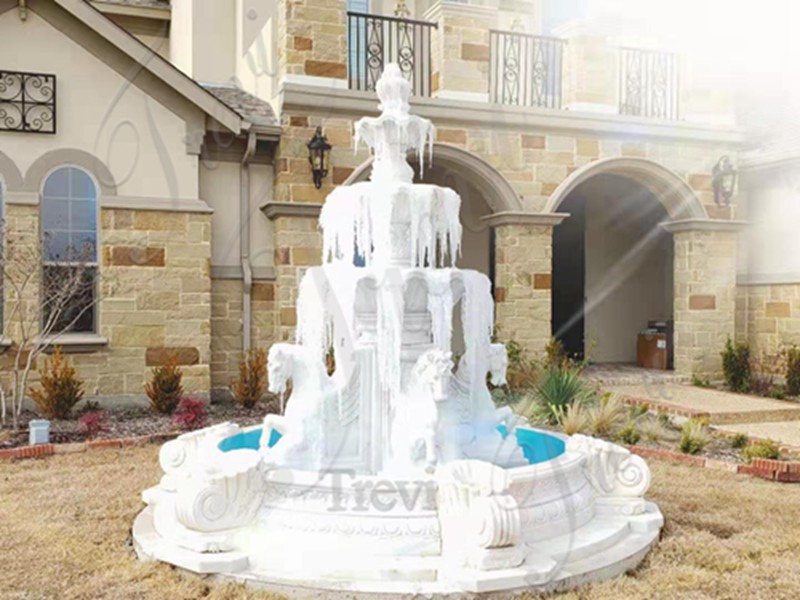 For the best outdoor water fountains you purchased from Trevi Art Sculpture, we have a complete after-sales service. After your ordered fountain is finished, we would first test the water to ensure that there are no quality problems before shipment. We would also give you a complete and detailed fountain installation diagram to solve your installation problems. If there are any quality problems after you receive the product, we would promptly solve them for you.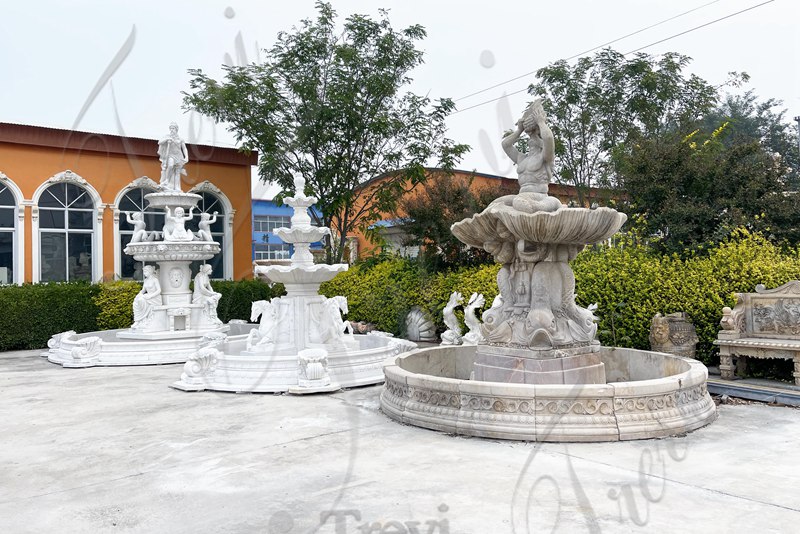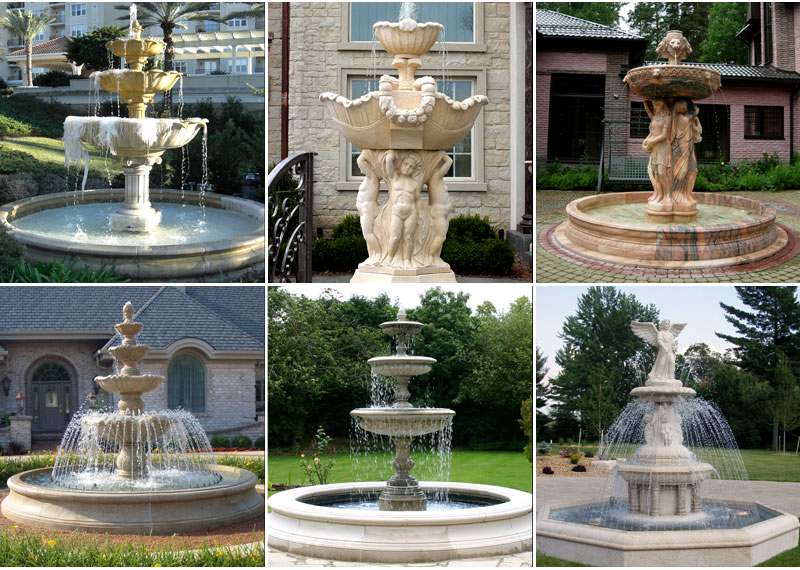 The water fountain gives you a feeling of serenity. There is nothing more soothing or relaxing. The sound of water, such as the sound of a mountain, could relieve stress and let you fall asleep. Why not choose to buy an outdoor marble water fountain to decorate your home garden?