Details of the Marble Fountain:
Such a delicate white marble fountain with lovely child sculptures. The overall shape of our fountains is very delicate. There is a beautiful decoration around the pool of the fountain. These decorations are beautiful patterns and lifelike foliage. In addition, the pineapple head at the top of the fountain is also very beautiful. The look and expressions of the kid sculptures are so fun and cute. Our marble fountains would add even more fun to your garden.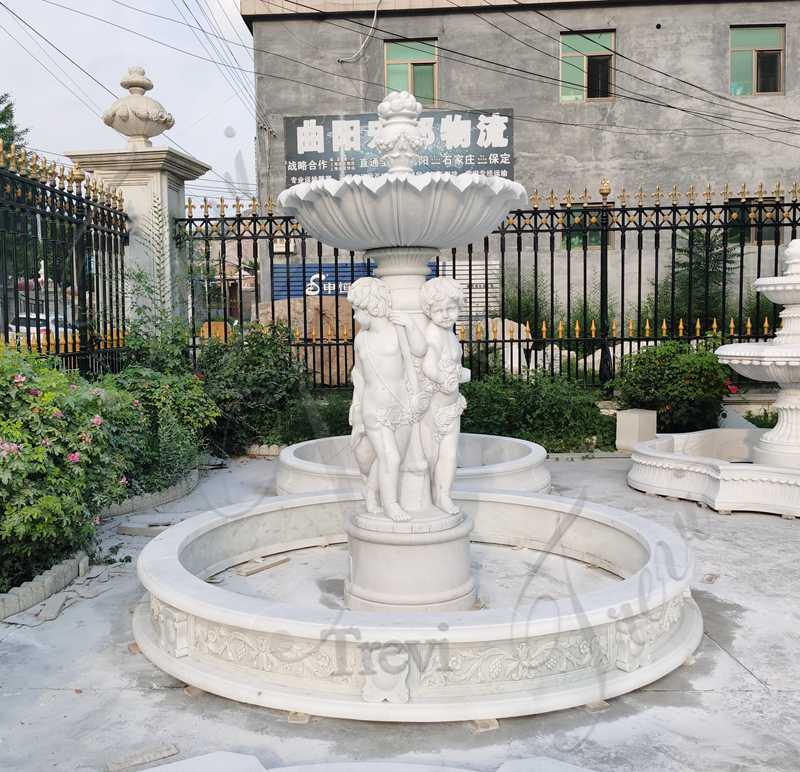 Professional Carving Advantages:
The sculptural details of this white marble water fountain are exquisite and intricate. Adorable child sculptures are carved on the fountain pillars. In addition, there are other exquisite patterns engraved on the top of the wall fountain pool, which complement the design of the entire fountain. The details of these carvings are all handcrafted by our professional marble artists. They all have years of carving experience, so the artist masters all carving skills.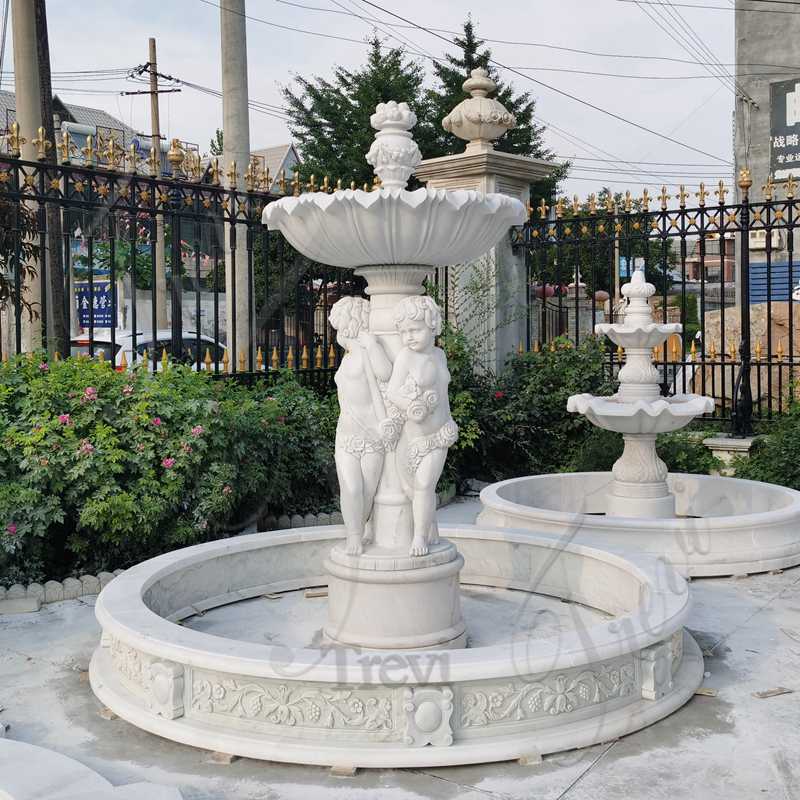 Our outdoor marble water wall fountain could not only be installed in the garden but also placed in the square. The children's sculpture fountain is simple in design, small in size, and very convenient to install and use. And, this water fountain only needs one pump to get the perfect water feature. And it is also very convenient for the cleaning and maintenance of the fountain. All it takes is a limescale cleaning and a complete water change. This ensures that the wall spring could be used for many years without any quality problems.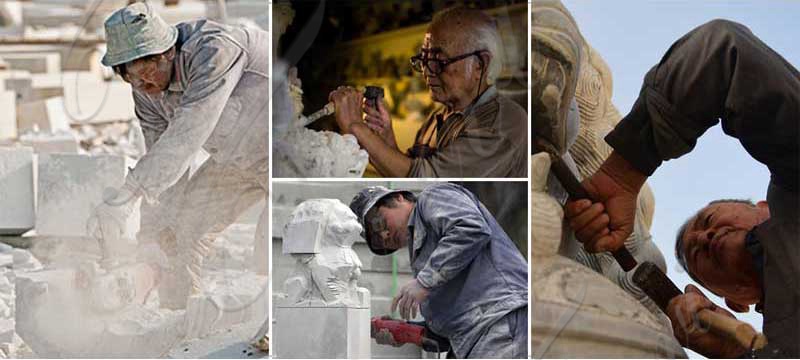 Advantages of Trevi Factory:
Trevi Sculpture has specialized in producing all types of marble fountains for over 39 years, whether simple fountain designs or complex fountains with statues and animal statues, wall fountains or large outdoor fountains, we could sculpt for you. Of course, we also support customization. We have our own carving factory and enough excellent marble carving artists. And our artists have been dedicated to the carving of marble fountains for many years and have rich experience. Therefore, we could guarantee to make the fountain style you want in time.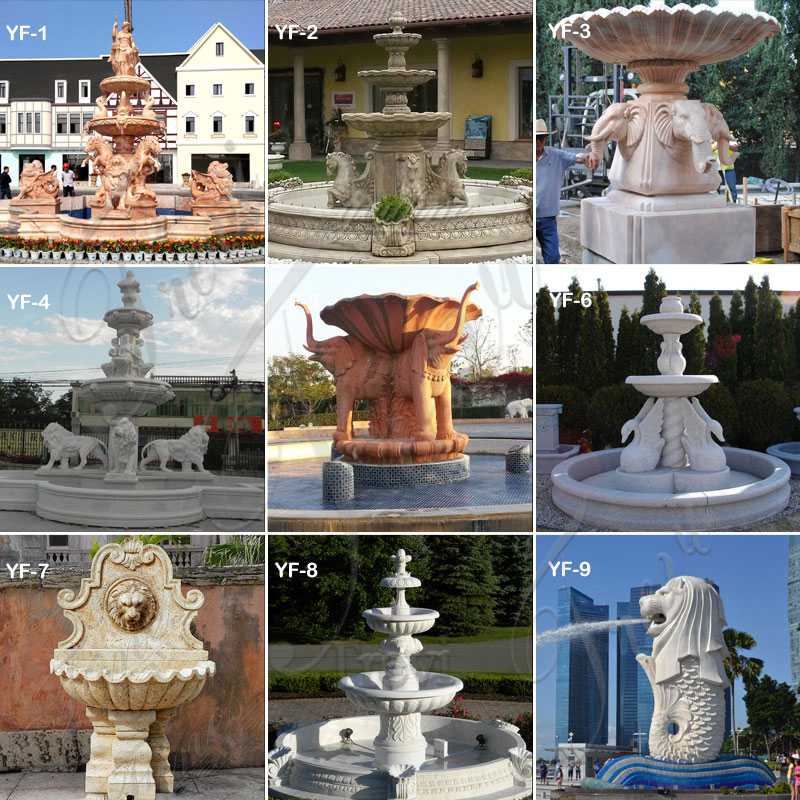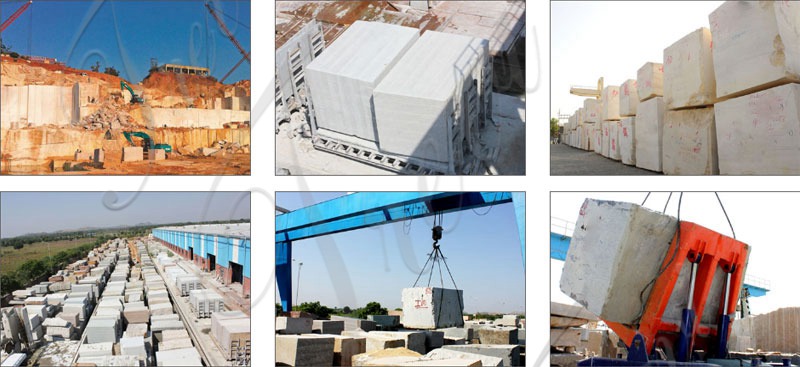 Trevi is available in a variety of sculptural fountains or other marble fountain designs. You could browse through our products to choose from and choose the one you like. If you do not find a satisfactory product, please feel free to contact us, our professionals would provide you with the most comprehensive service.