Looking at this beautiful and exquisite Black Granite Two Tiered Garden Fountain, it is made of natural granite stone materials, which are carefully selected and cut by our workers and it consists of two layers including a small circle pool at the blew, two round bowls. The design of this water fountain is very simple, with no carving any patterns. What an amazing outdoor water fountain that hand carved by our experienced marble sculptors.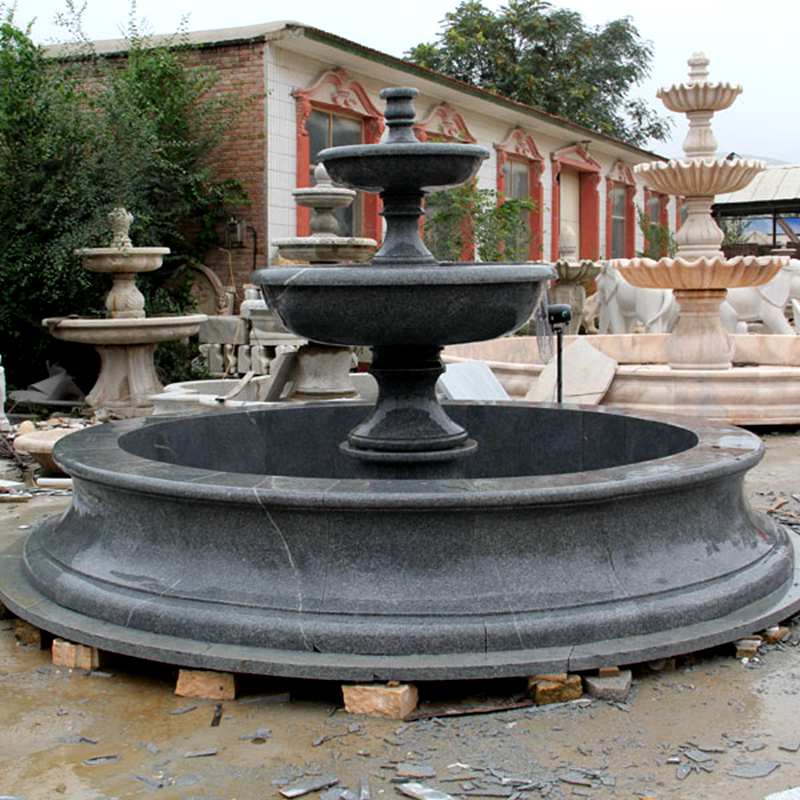 This classic Black Granite Two Tiered Garden Fountain design is an attractive compliment to any landscape. Hand carved from natural stone, this wild granite garland feature is simply cut by our experienced marble masters who have engaged in carving stone water fountains for many years, then burnish and polished to form such a beautiful fountain.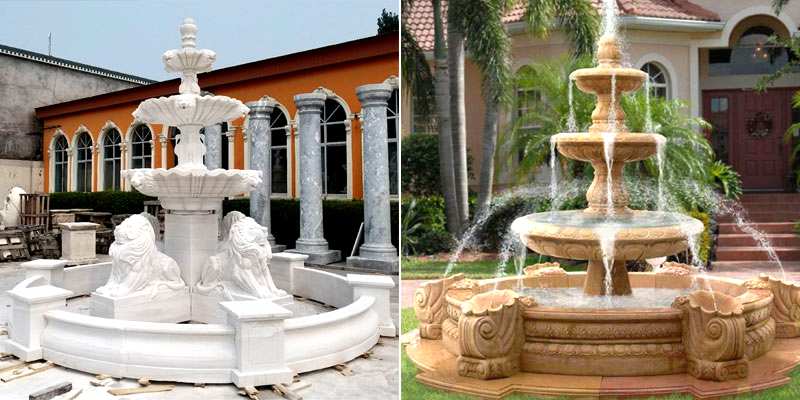 In fact, the pool of the stone fountain could also be of various shapes, such as having a circle, an ellipse, a rectangle, a hexagon or other geometric shapes. This Black Granite Two Tiered Garden Fountain is equipped with a circular pool. If you need a pool of other shapes, of course, we could also customize it for you. Our surroundings have a pleasing versatile design that complements our many fountains. Gently splashing water into the fountain pool would immediately help you feel at peace in your sanctuary.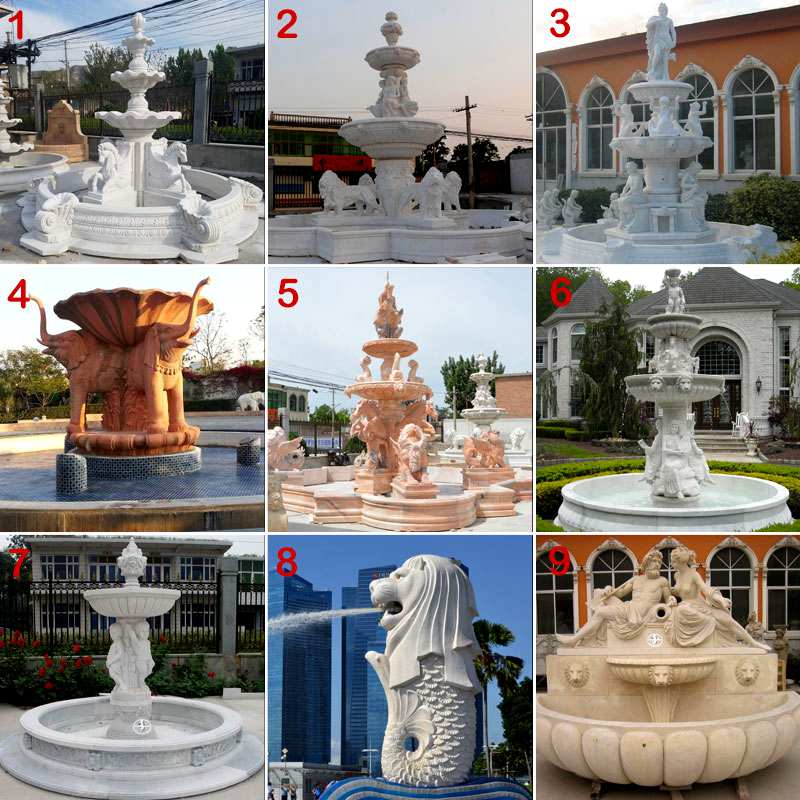 Founded in 1983, Trevi Art Sculpture is a leading manufacturer, wholesale and supplier of marble sculptures, marble fireplaces, marble gazebos, marble stone fountains, marble stone bench seats and a variety of landscapes and marble interior and exterior decoration, marble crafts and so on. The products we offered are favored by valued customers for their high strength, durability, low maintenance and long service life. In addition, we offer our customers different sizes and designs at an affordable price.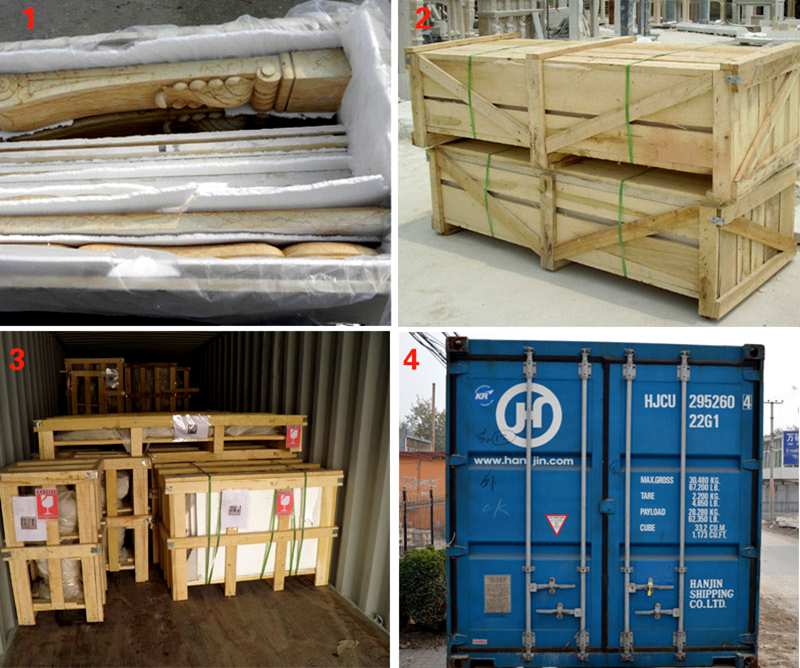 If you want to buy this simple design Black Granite Two Tiered Garden Fountain , please contact us as soon as possible. Or if you have different design requirements, contact us with your custom contemporary stone fountain concept, we have talented designers.