Such a beautiful outdoor marble fountain with several tiers. It is the best choice for decorating the patio, garden, or any outdoor place. Marble modern patio fountains could provide you with beautiful water views and add more beautiful landscapes to your garden.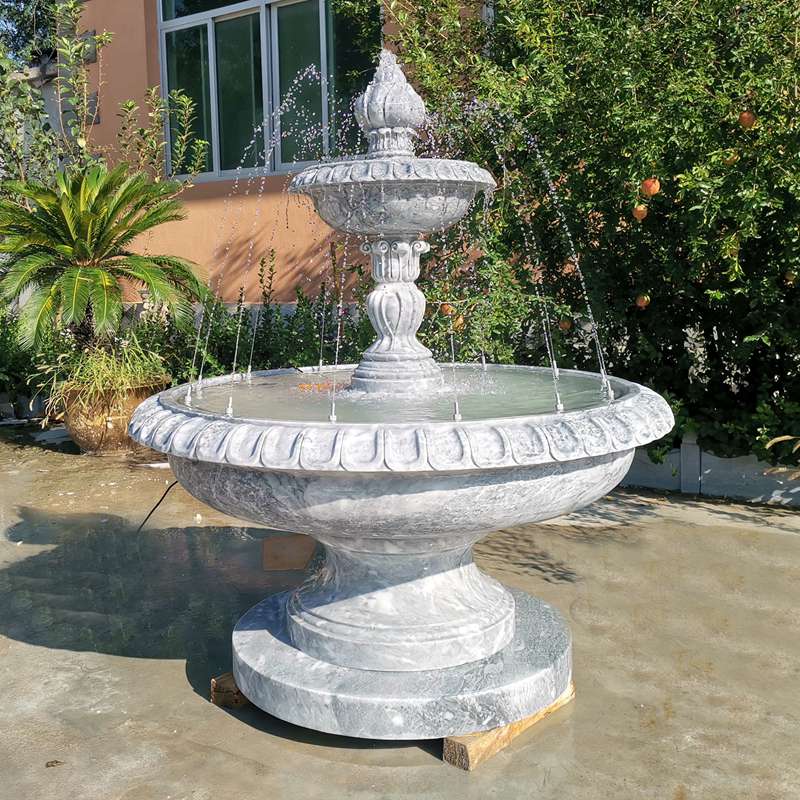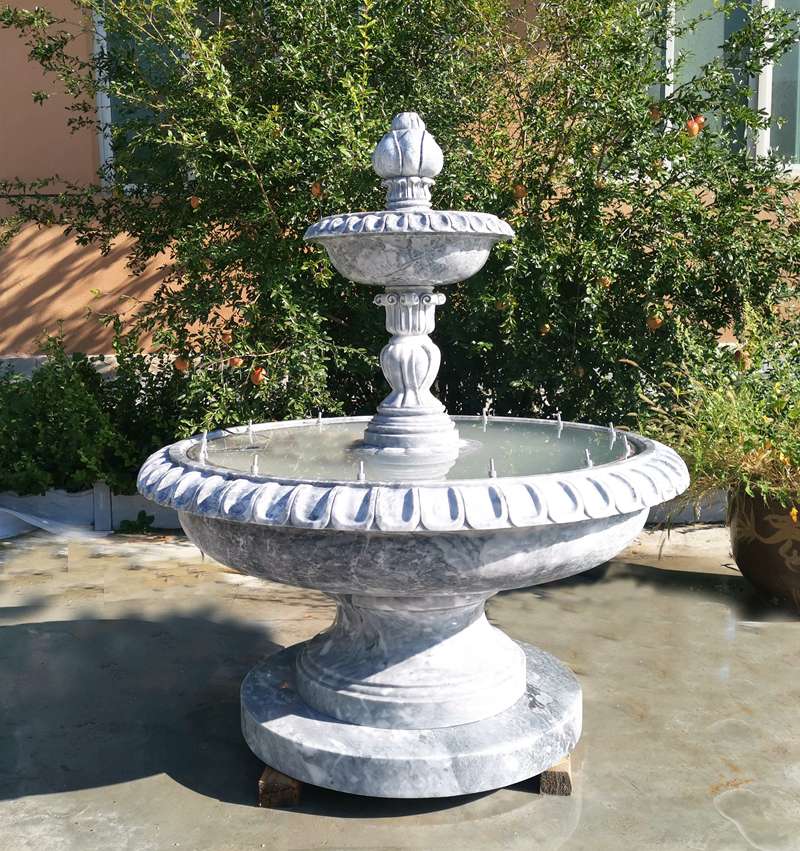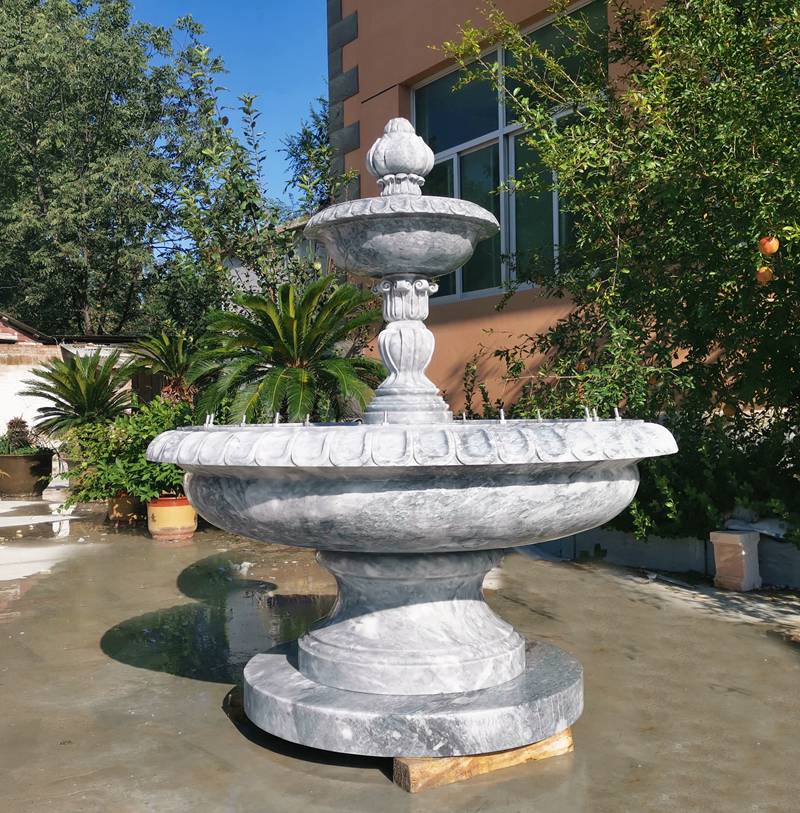 Marble patio Fountain Material:
Our modern patio fountain is made of the natural Grade-A marble which is a non-renewable stone resource. Natural marble has the power of nature and takes thousands of years to form. Our marble statue good quality to resist all kinds of weather and preserved for hundreds of years. Even in bad weather, the marble modern patio fountain will not be destroyed.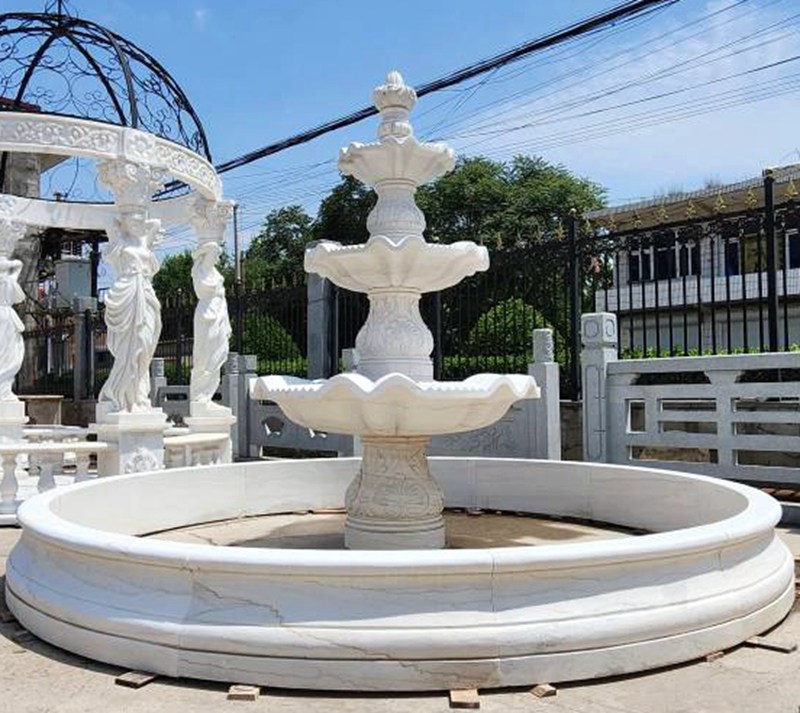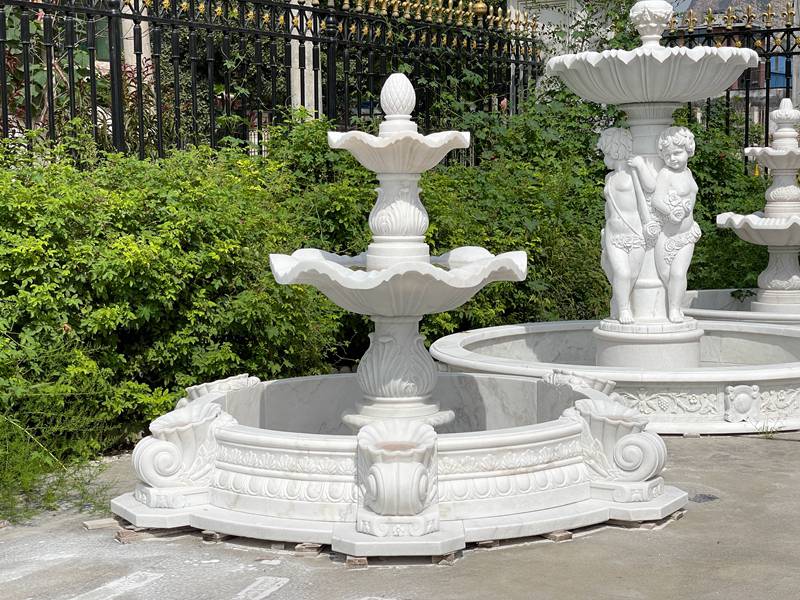 Modern Patio Fountain Unique Design:
Trevi Art Sculpture is a custom sculpture manufacturer, we very support independent designers for customization. Trevi has professional marble carvers who can carve this modern patio fountain delicately and beautifully. Our carving artists and designers have decades of experience in creating fountains where every detail on the modern patio outdoor marble fountain has been carefully carved. If you have a better design in mind, please feel free to contact us.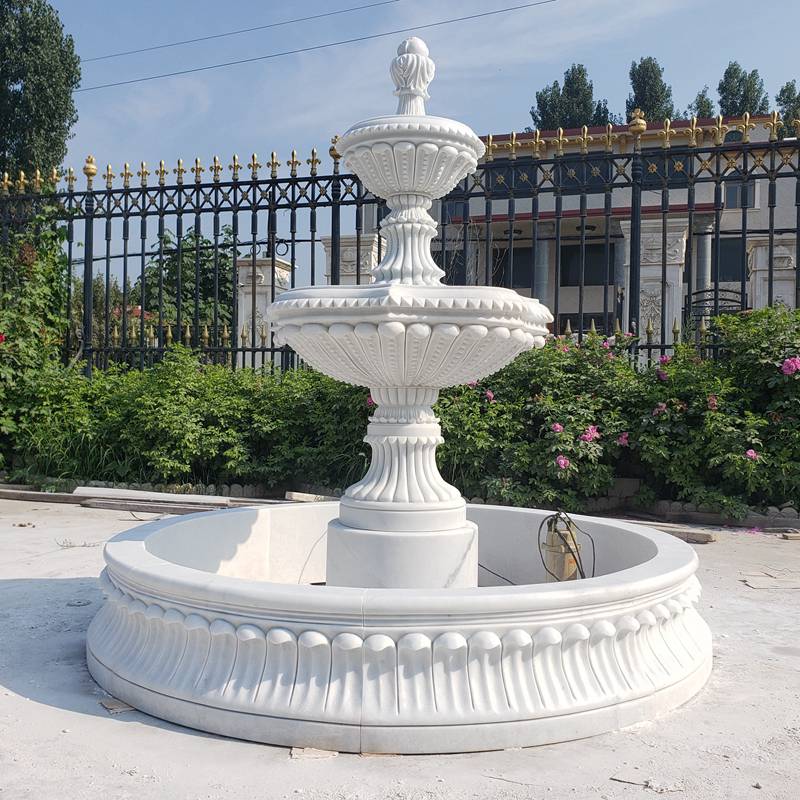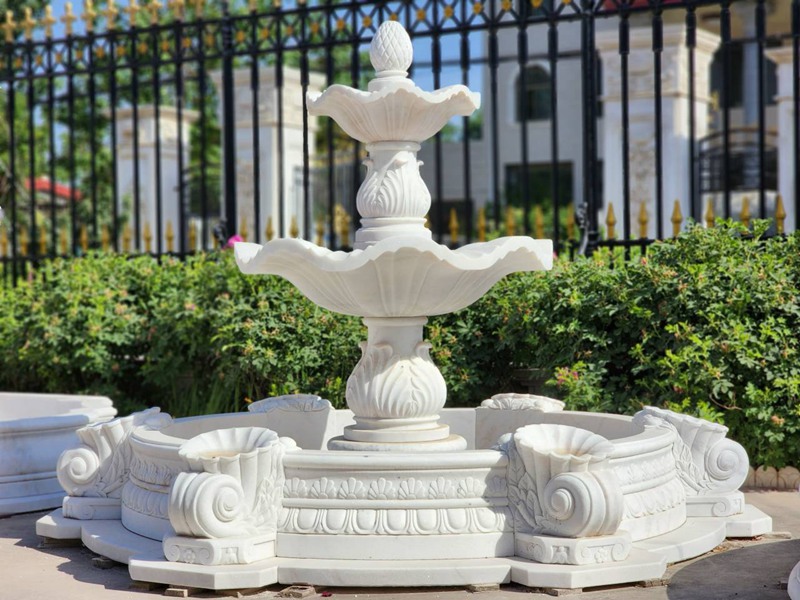 After-sales Service:
We have a team of professionals. Trevi offers our customers full insurance. The packaging is hard-packed in 3cm wood and also wrapped in soft cotton cloth to prevent the product from breaking. You can buy modern patio fountains with confidence. We can offer you the best prices.
Because we have our own factory, the price of each marble modern fountain is factory price.