Marble Mermaid Fountain Introduction:
This is a beautiful and attractive Marble Mermaid Outdoor Fountain. We could see a sitting mermaid in the center of the fountain, she is topless and has a fishtail lower body. The long curly hair is loose and looks very attractive. The Trevi factory uses two colors of natural marble to make this fountain so that the overall color does not look monotonous. This beautiful marble mermaid statue is sure to be a stunning addition to the garden of your home.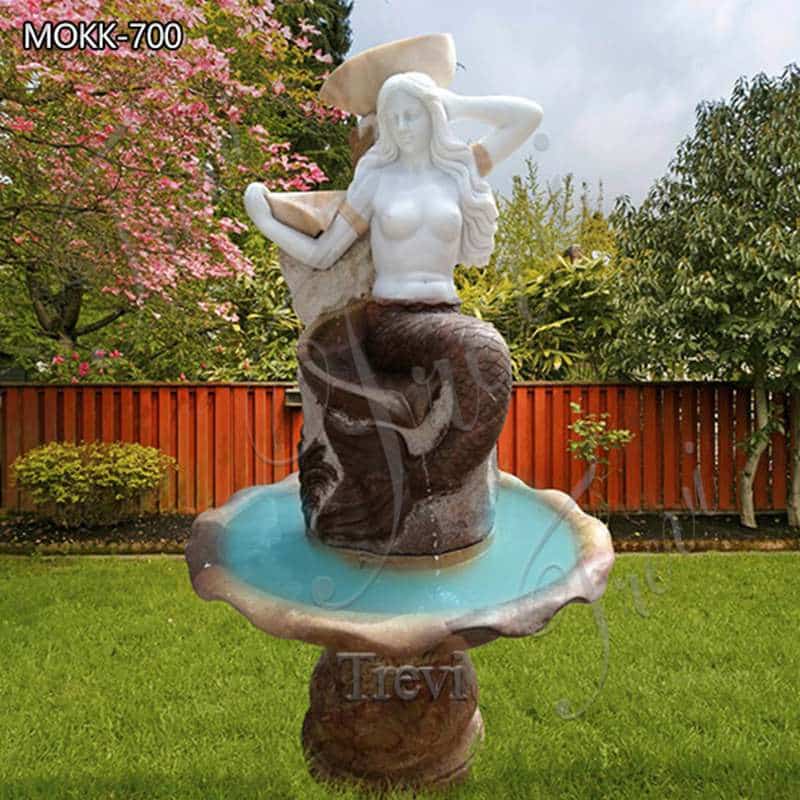 Pay Attention to Carving Details:
The marble statue fountains made by the Trevi factory are often very detailed and very popular. This is because the carving artisans in our factory are strict with themselves and carve every part meticulously. From the newly completed mermaid fountain in the factory, we could see that whether it is the scale-like tail of the mermaid, the aquatic plants on the base, or the flower-like bowl on the fountain, they are all extremely realistic and natural. These details all demonstrate the superb skills of the artisan engravers in the Trevi factory.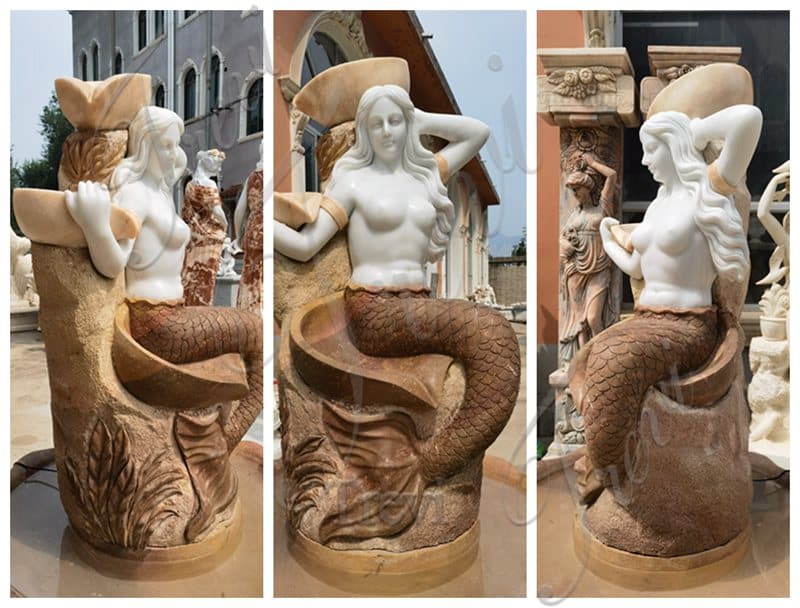 More Marble Statue Fountains:
The marble fountains for sale on the Trevi official website are available in many styles. In addition to the marble mermaid fountain, we have also produced marble classic figure statue fountains, marble angel statue fountains, marble female statue wall fountains, etc. Of course, we have also made marble animal statue fountains. If you want a custom fountain, we could accommodate you too.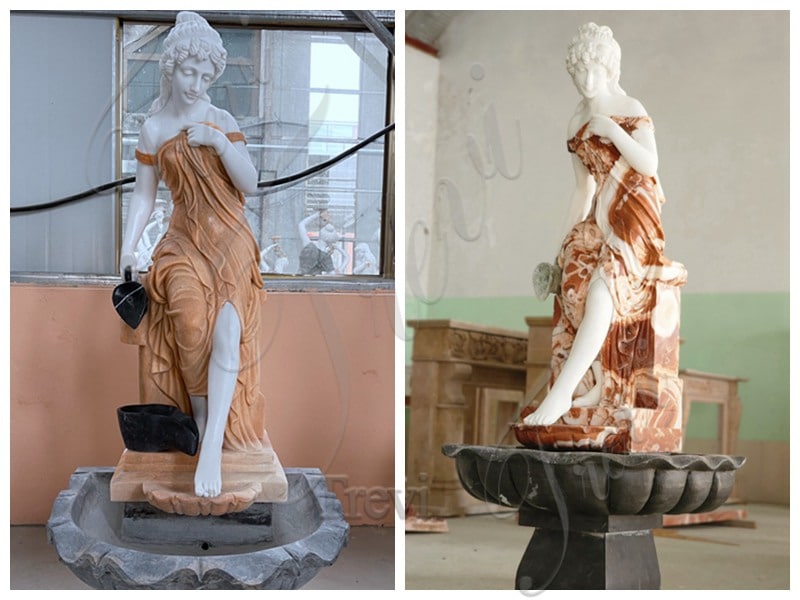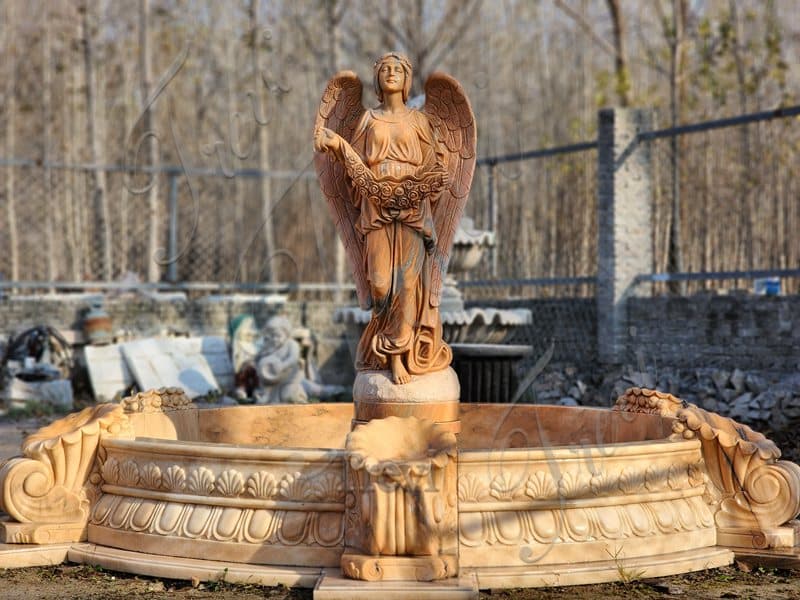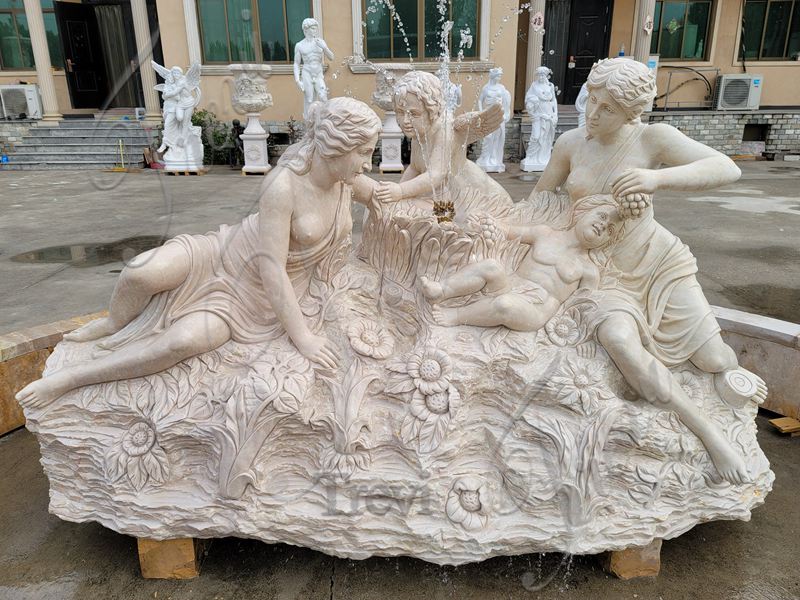 Thoughtful Services:
First, Trevi would test the water after each fountain is completed. The water test link is very necessary to test whether the water flow is sprayed out as designed.
Secondly, we would mark all parts of the fountain for your installation. Of course, the corresponding installation instructions and videos would also be sent to you.
Third, the strong wooden crate packaging could guarantee the safety of the products you buy to the greatest extent. Under the double packaging inside and outside, you could buy with confidence.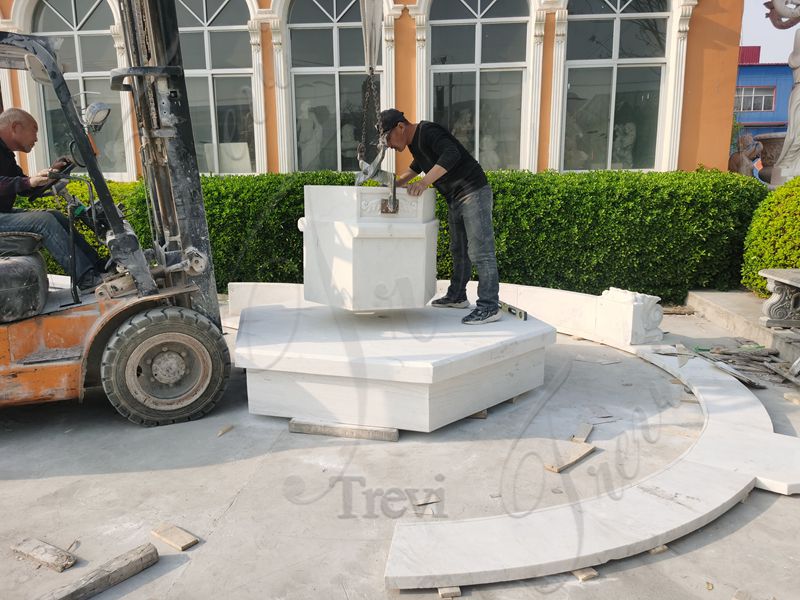 Trevi has its own factory. Therefore, we could also give you a factory price guarantee. If you are interested in this marble fountain for outdoor, please feel free to contact us.