Details of Outdoor Fountains:
This fountain of beautiful female figures and angel sculptures is sure to make your garden beautiful and colorful. The size and design of this water fountain statues are magnificent, with a large bowl and above it a beautiful woman and a lovely angel. At the very top of the fountain stands a beautiful female statue. Besides, she has a beautiful figure and a nice dress. Of course, there are realistic statues of lions and human heads that adorn the entire fountain around the bowl of the fountain.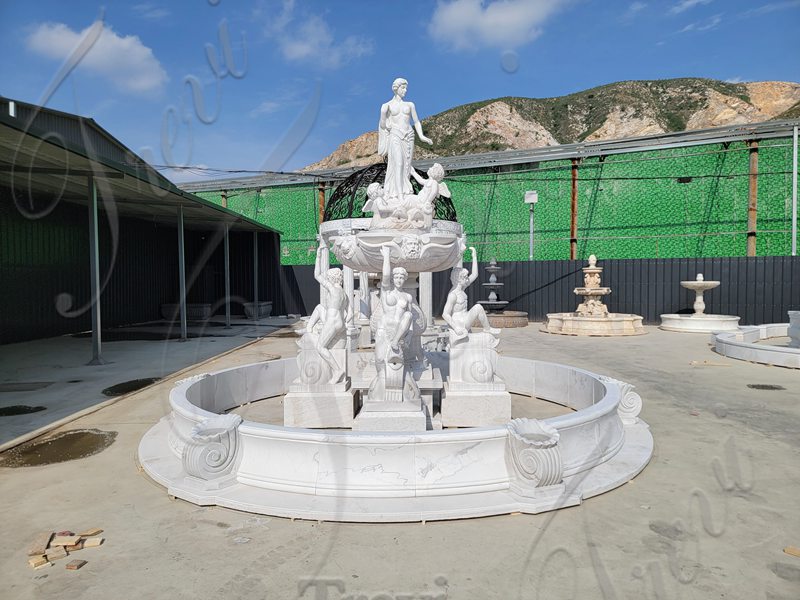 Moreover, there are several extremely beautiful women under the bowl. Their hands are up as if to lift the bowl. Then there are lovely fish sculptures at the feet of these women. There is no doubt that these large marble fountain designs are so unique. So this stunning fountain would be an indispensable decoration for any garden or estate.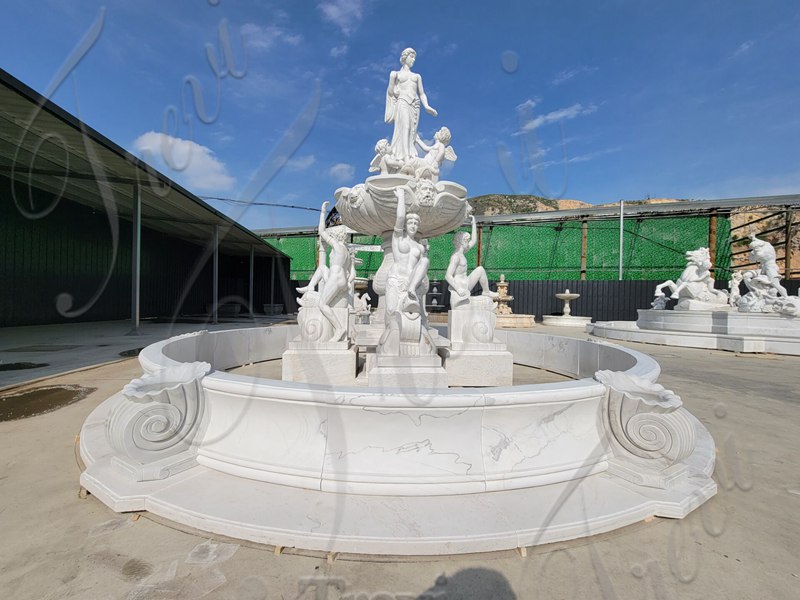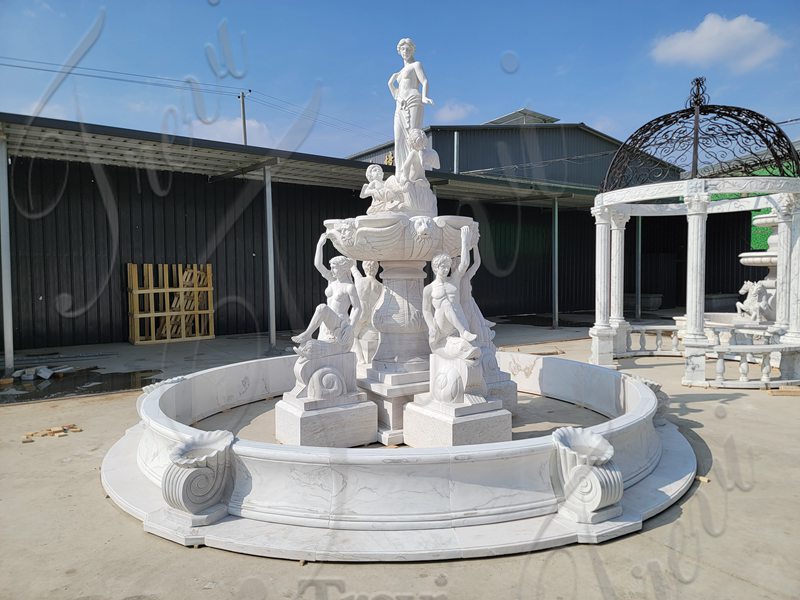 Strict Quality Control:
In the production process of this extra-large outdoor fountain, there would be a special person to check the quality of the fountain. After the fountain is completed, our staff would first install and test the water to make sure there is no problem with the fountain. At the same time, in order to ensure that customers could successfully install locally. Our professional sales staff would provide customers with detailed installation instructions, making it simple and easy for customers to install locally. Moreover, our staff would guide you throughout the installation work. Don't worry, your fountain is sure to spout beautiful water.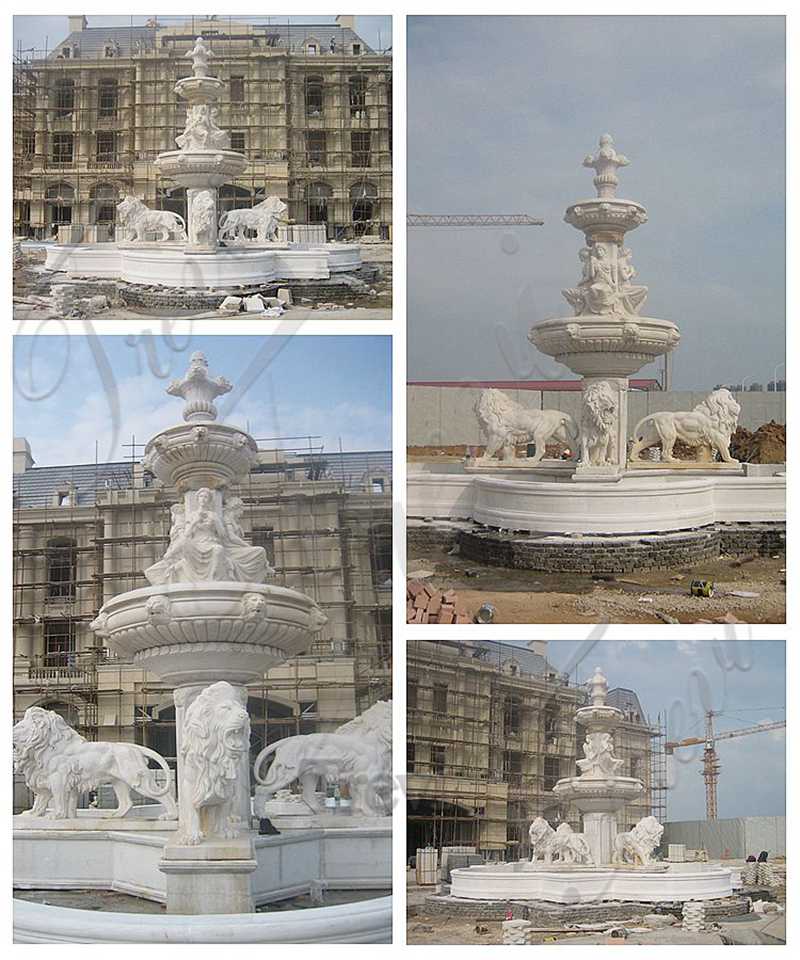 Professional Team Service:
At Trevi, you could find your favorite outdoor marble fountain designs. Because our professional team could make any type you want. And, whatever size and marble fountain you want, ours has you covered. At the same time, we could also offer very competitive prices and could create fountains that fit the client's budget. Trust that every penny you pay to Trevi translates into providing you with the highest quality products.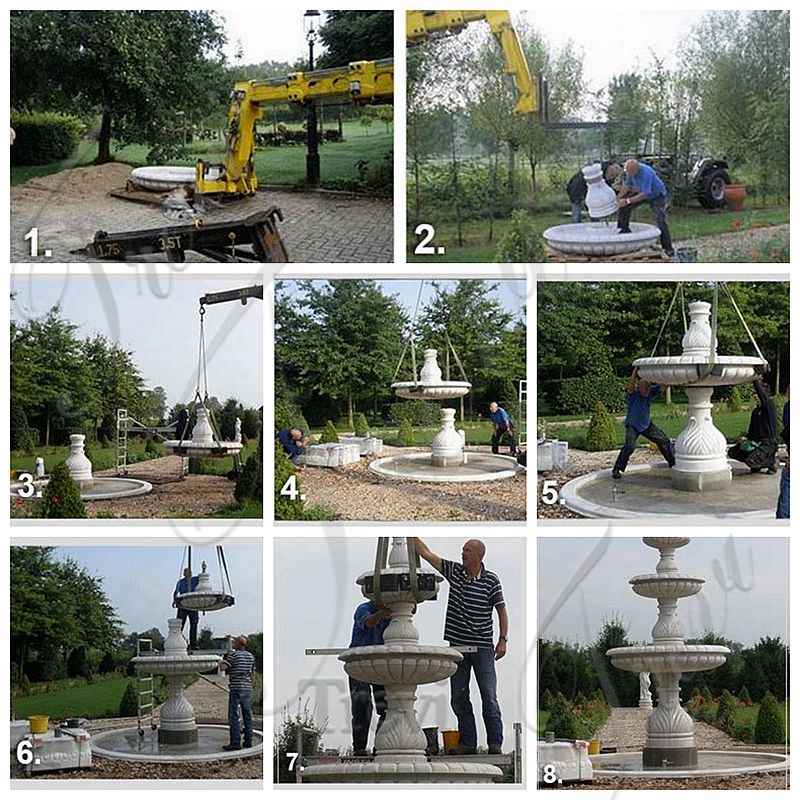 Good Feedback from Customers:
Trevi Marble Factory is the most professional manufacturer of marble fountains. Over the years, we have always won the trust of our customers with our quality and perfect service. Our marble fountains are sold all over the world and are highly rated by customers. Therefore, we have also established a good friendship with our customers. Feedback from our clients compliments us saying: The beauty of the fountain is brought to the extreme in their local area.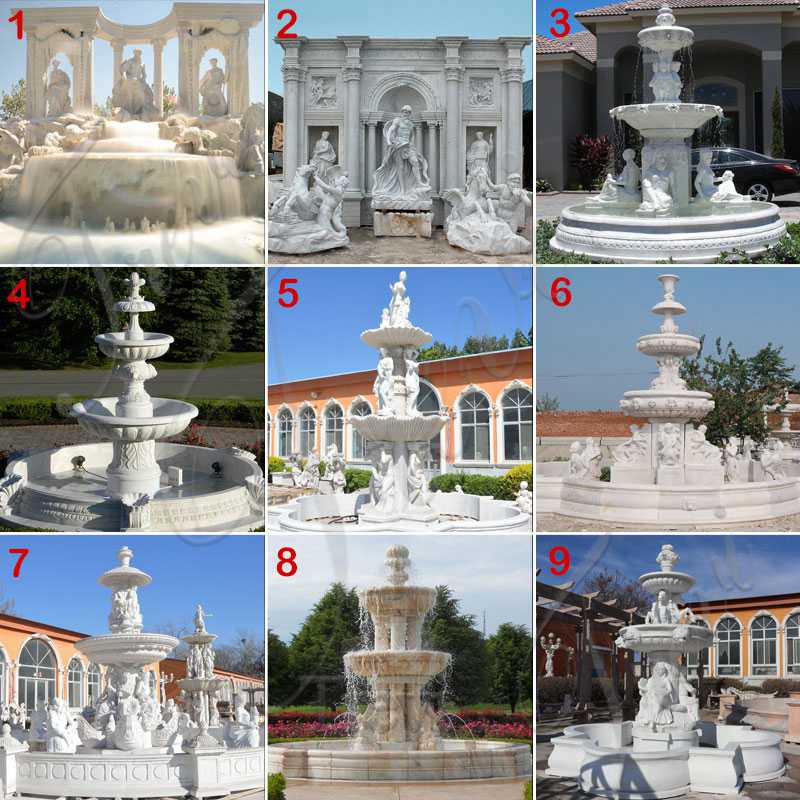 Rest assured, Trevi has over 39 years of exporting experience and we deliver the fountain to you safely. So if you are interested in our oversized outdoor fountains, please feel free to contact us.