Virgin Mary Water Fountain Introduction
Experience the opulence of our Virgin Mary water fountain, a harmonious symphony of elegance and serenity. With cascading water creating a soothing ambiance, the regally posed Virgin Mary, adorned with a detailed crown, and cradling the delicately sculpted Infant Jesus, exudes both majesty and tenderness. Crafted from fine marble, this masterpiece symbolizes a divine connection, inviting contemplation and reverence. Its durability and timeless beauty make it an ideal choice for churches, gardens, courtyards, or sacred spaces, where the fusion of art and spirituality creates an atmosphere of transcendent grace.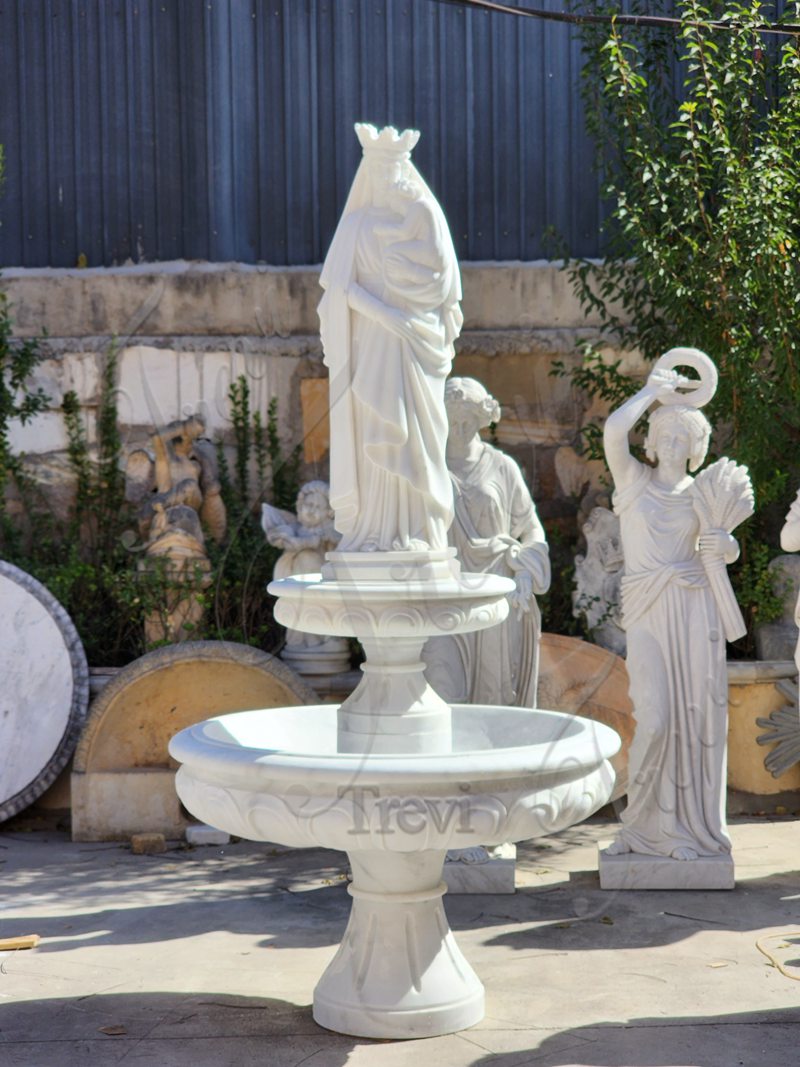 Unique Design for Church Decoration
The religious water fountain with its central sculpture of the Virgin Mary and Infant Jesus stands as a uniquely designed masterpiece, ideal for adorning church interiors or outdoor yards. Its two-tiered structure, crowned Virgin Mary, and delicately cradled Infant Jesus contribute to a design that seamlessly blends grandeur with spiritual significance.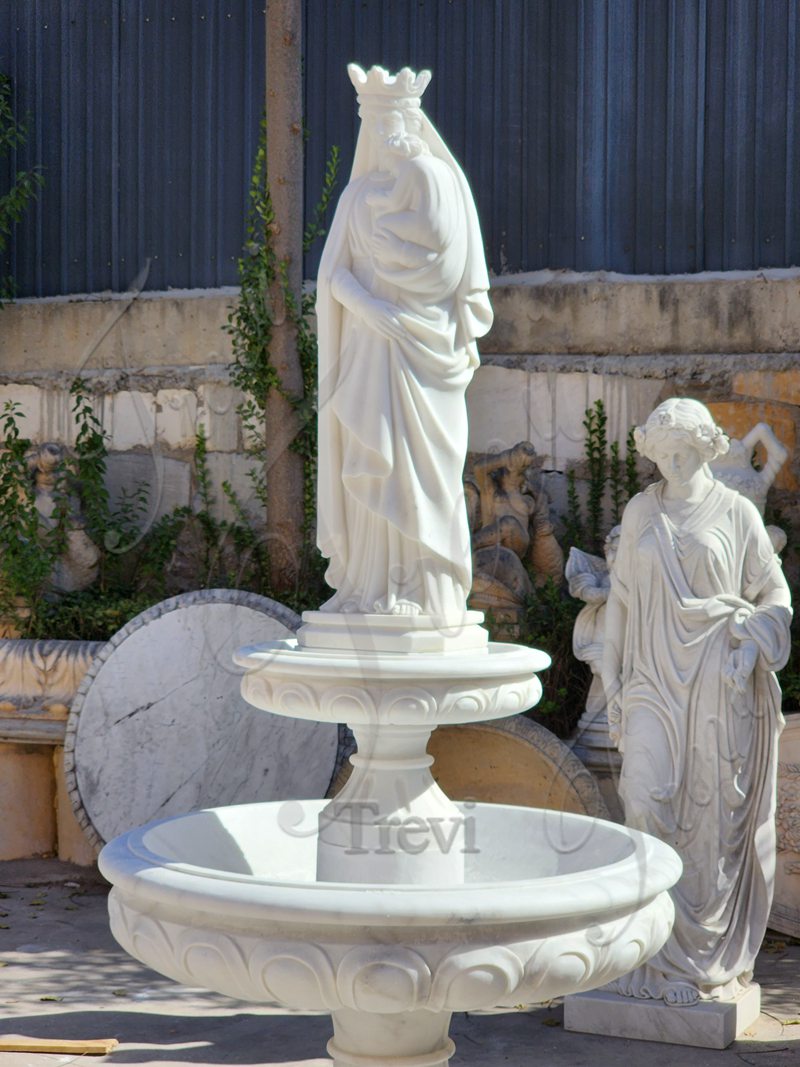 High-Quality White Marble
Trevi Factory takes pride in the meticulous craftsmanship of our marble fountains, where high-quality marble materials are paramount. Distinguished by our commitment to excellence, our factory's leader personally visits marble quarries to handpick the finest raw materials for fountain production. This hands-on approach ensures that only the most exquisite and durable marble is selected, reflecting our dedication to delivering superior quality in every aspect of the fountain manufacturing process. Crafted with precision and expertise, our marble fountains stand as a testament to the fusion of premium materials and skilled artisanship.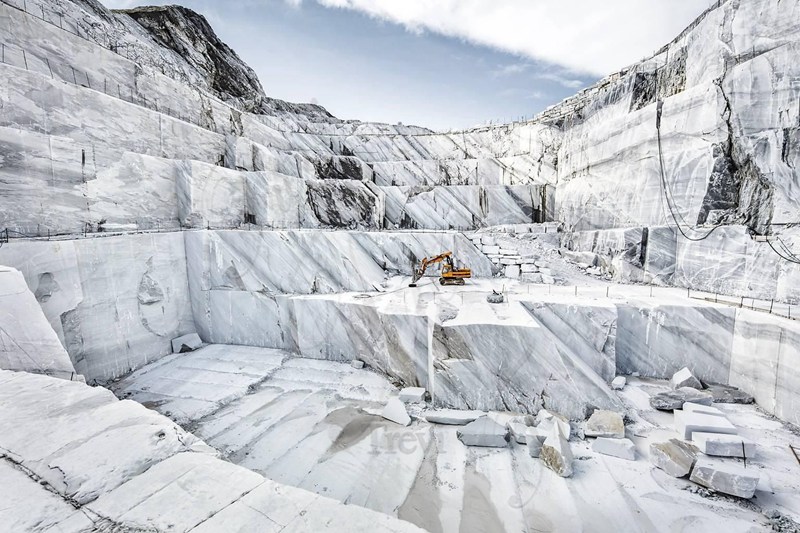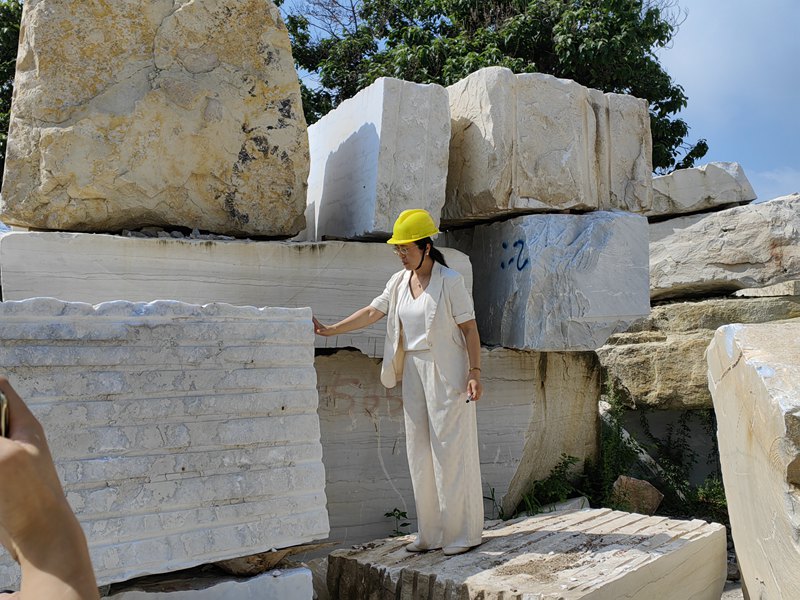 Religious Water Fountain Customization Service
Trevi Factory takes pride in offering fountain customization services, providing clients with the flexibility to choose from a variety of stone colors. The design of our religious water fountains is also customizable, allowing clients to tailor the fountain's aesthetic to their preferences. Moreover, the religious sculpture at the fountain's center is replaceable, offering clients the option to select from a range of choices. We are dedicated to meeting your design requirements, ensuring that our customized Catholic fountain not only reflects superior craftsmanship but also aligns seamlessly with your unique vision.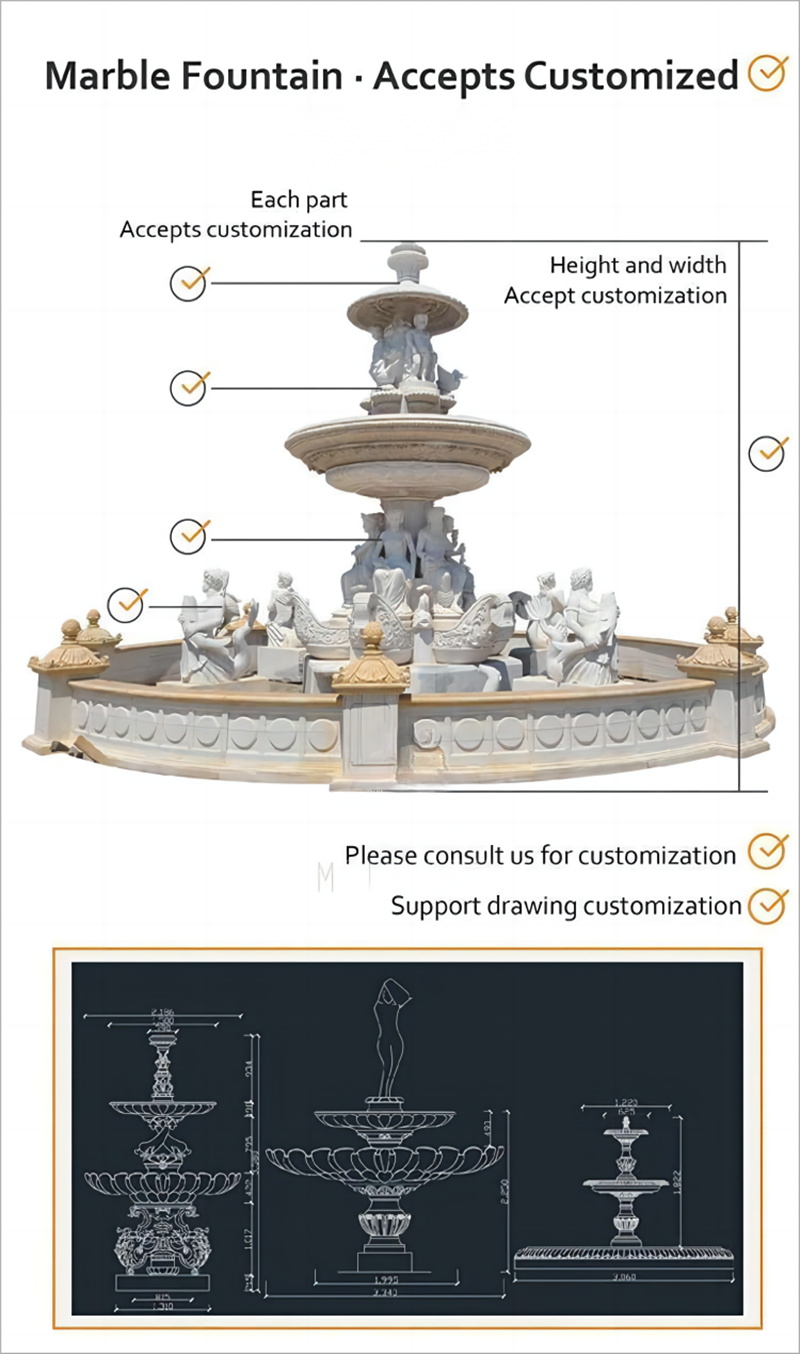 Trevi: Professional Marble Fountain Factory
Trevi Factory is a specialized manufacturer of marble fountains located in Hebei Province, China, renowned for its expertise in marble carving. Situated in the heart of a region known for its proficiency in marble sculpting, our factory boasts over forty years of experience in the field. Having successfully undertaken a diverse array of marble fountain projects, we have garnered countless accolades from clients worldwide. Our commitment to quality craftsmanship and our rich legacy in marble carving make Trevi Factory a trusted name in the industry.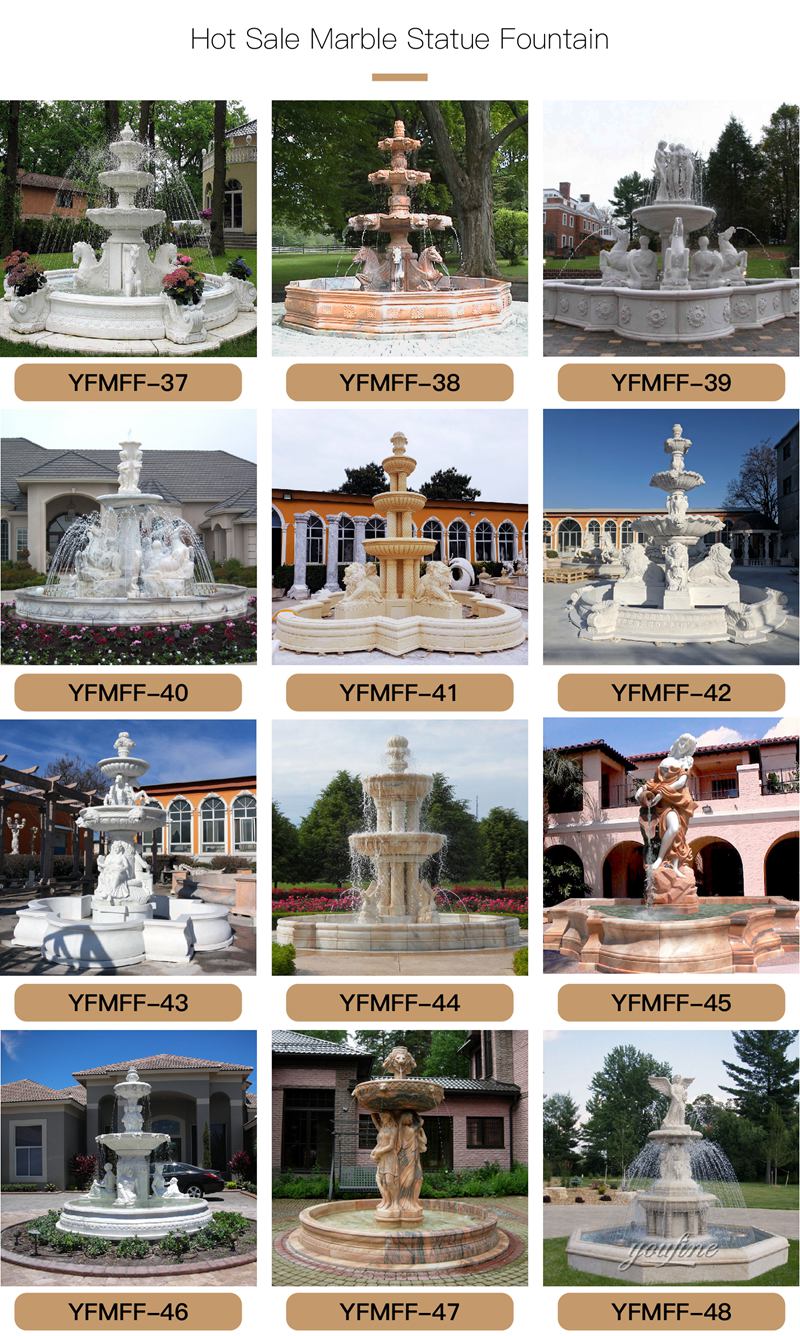 If you desire to enhance the beauty of your courtyard with this fountain, do not hesitate to contact us promptly. We can provide you with a reasonable price for the exquisite Virgin Mary water fountain.