Details of This Statue:
This archangel Michael garden statue is one of the most popular statues at the Trevi factory. We could see Saint Michael holding a long sword and looking sharply at the demon he stepped on. He has a pair of lifelike wings on his back. The heroic Saint Michael is perfectly depicted in this large Saint Michael statue for sale. Such a beautiful marble statue is perfect for a garden, church, or school. Everyone who sees it would be shocked.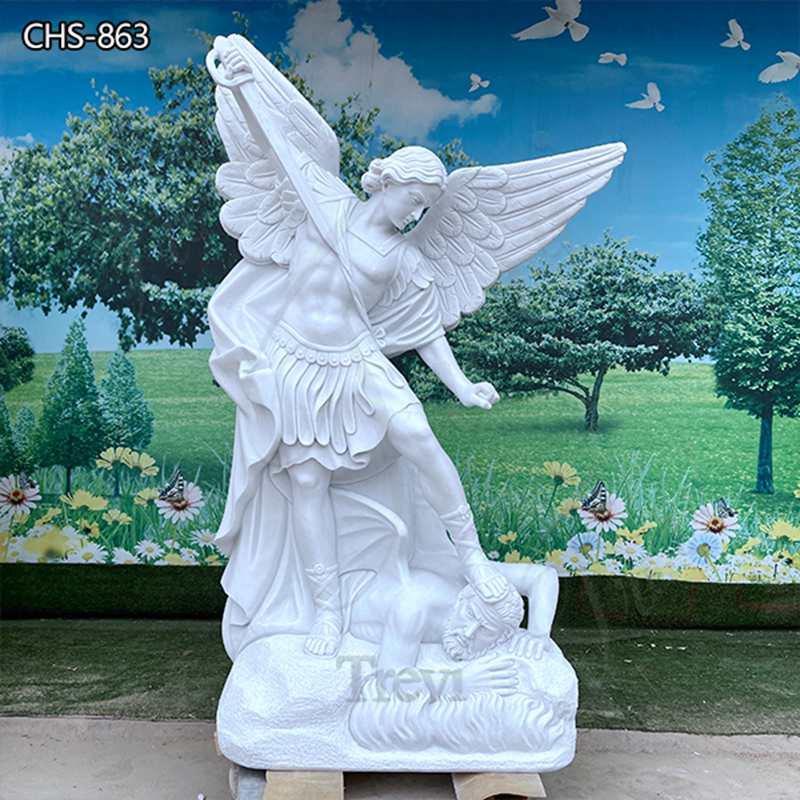 Amazing Carving Technique:
The artists of the Trevi factory have amazing carving skills. They have learned to carve since childhood and have decades of experience in carving. Therefore, every statue they carve is very realistic and could 100% restore the authenticity of the designer's original work. We could witness the excellent carving skills of the artists from this archangel Michael garden statue. No matter what angle you look at this St. Michael statue, you couldn't see any flaws.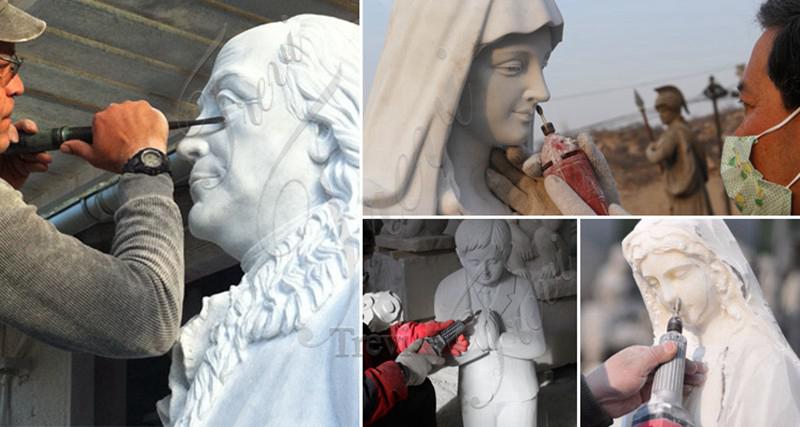 Various Types of St. Michael:
The Trevi factory has St. Michael statues of different shapes and themes. The statue of St. Michael holding a long sword and shield, the statue of St. Michael fighting a snake, and the statue of young and handsome St. Michael are very popular among customers. Of course, we also provide customized services for our customers. You could decide the size, material, style, etc. of archangel Michael garden statue according to your own needs.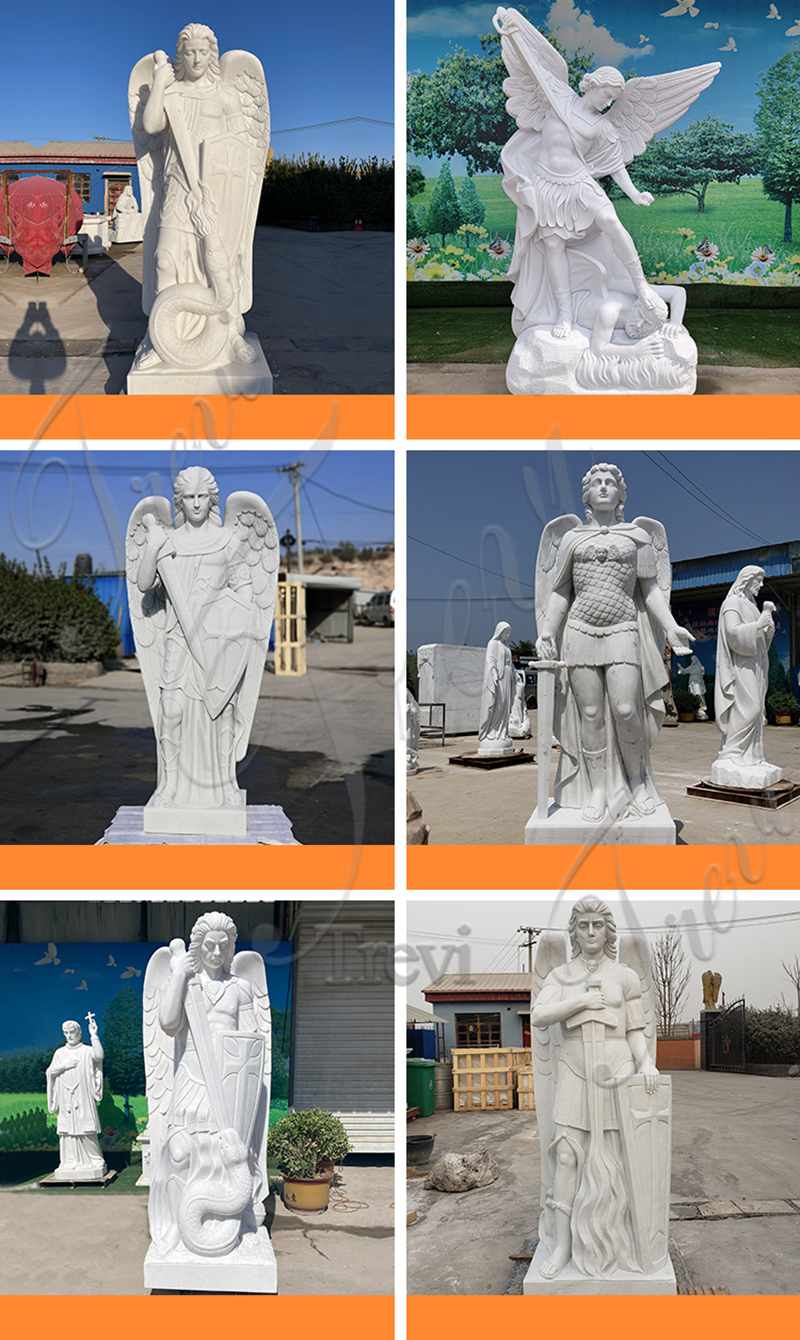 Trevi Factory Introduction:
Trevi is a professional statue production factory. In addition to making marble St. Michael statues, we also have other marble religious statues, such as Virgin Mary statues, Jesus statues, other Catholic saint statues, pulpits, altars, and more. In addition, beautiful marble flower pots, marble gazebos, vivid marble animal statues, etc. could also be made in the Trevi factory.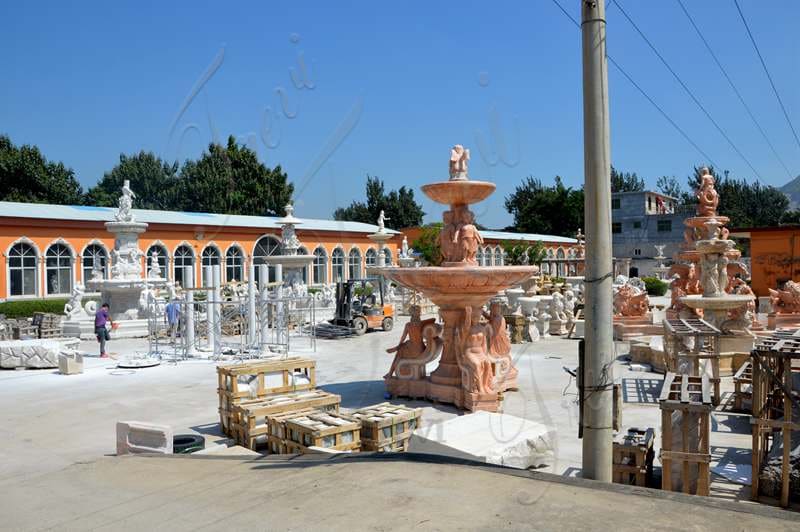 Trevi welcomes friends from all over the world. If you are interested in this archangel Michael garden statue, please feel free to contact us.