Joseph Statue Introduction:
This statue of St Joseph and the baby Jesus is hand-carved by the artisans of the Trevi factory. We could see St Joseph holding baby Jesus in his left hand and a lily in his right. In his arms, baby Jesus is playing intently with a ball with a cross in his hand. We all know that St. Joseph is the father of Jesus and the husband of the Virgin Mary. He took care of Jesus with all his heart. Therefore, St. Joseph is greatly respected by Catholics.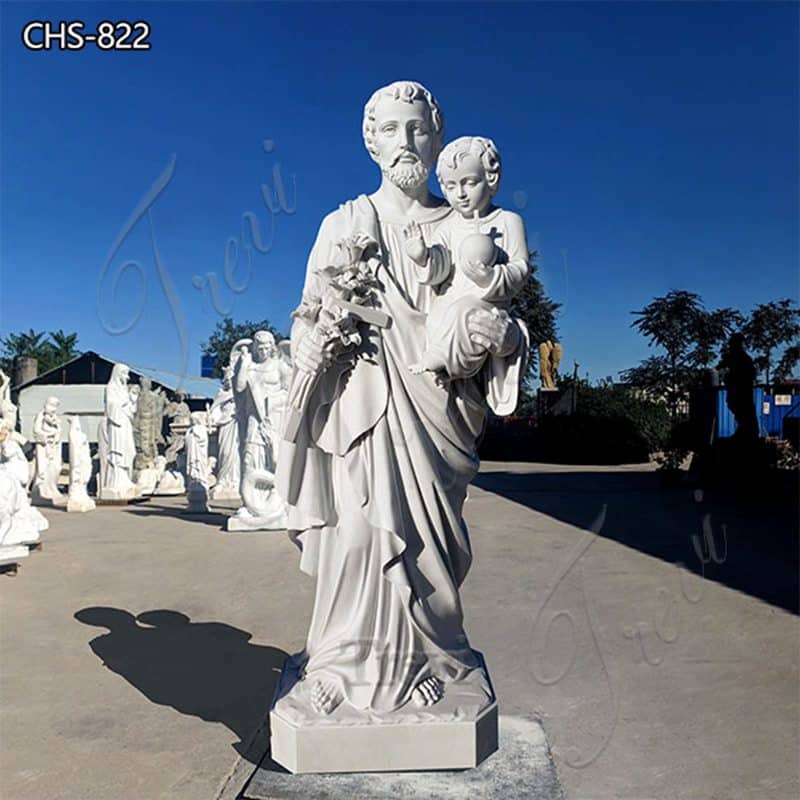 Exquisite Carving:
What we could assure you is that each marble figure statue is carefully carved by dedicated artisans. Therefore, every detail of the statue is carved to perfection. Whether it's the vivid and beautiful lilies in St. Joseph's hands, or St. Joseph's flowing curly hair and naturally drooping costumes, they all seem real. Such exquisite engraving technology has been unanimously recognized and praised by customers.
Why Choose Natural Marble?
The Trevi factory used pure natural white marble for carving this St Joseph and baby Jesus statue. The main component of marble is calcium carbonate, which is soft and easy to carve. It is very suitable for sculpting flexible and complex human bodies and animals. In terms of color, white, especially top-grade marble such as Carrara white marble, is white and delicate, with a texture like jade and a translucent surface. It is used to carve figures, which are natural and real. Therefore, it is not difficult to see that marble has unique advantages as a statue material.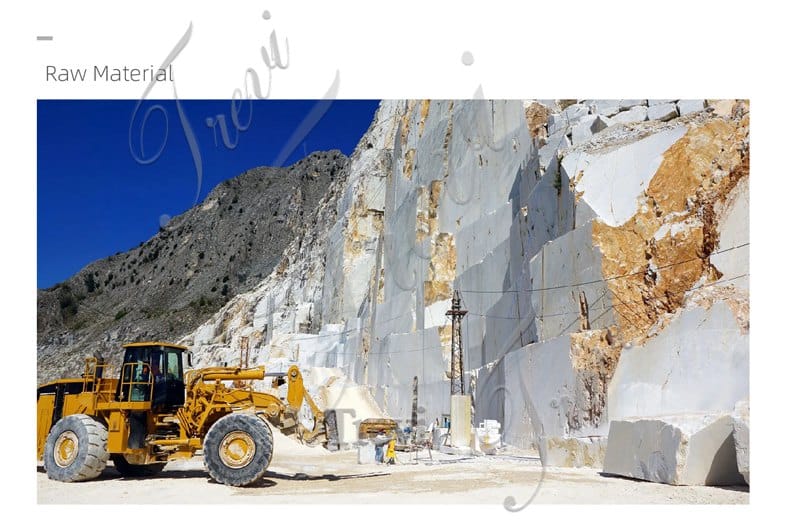 Real Case Show:
The Trevi factory has produced marble religious statues for many customers. The clients we have worked with range from individuals to church projects to institutions. The pictures below show the marble Mother Teresa statues, marble Jesus statues, etc. that we have made for customers. These pictures are feedback from customers to us after receiving them. We could see exquisite marble religious statues that match the surrounding scenery very well.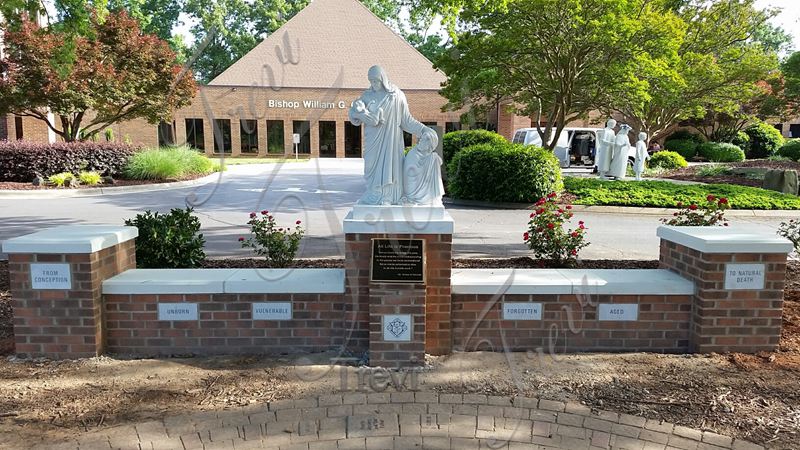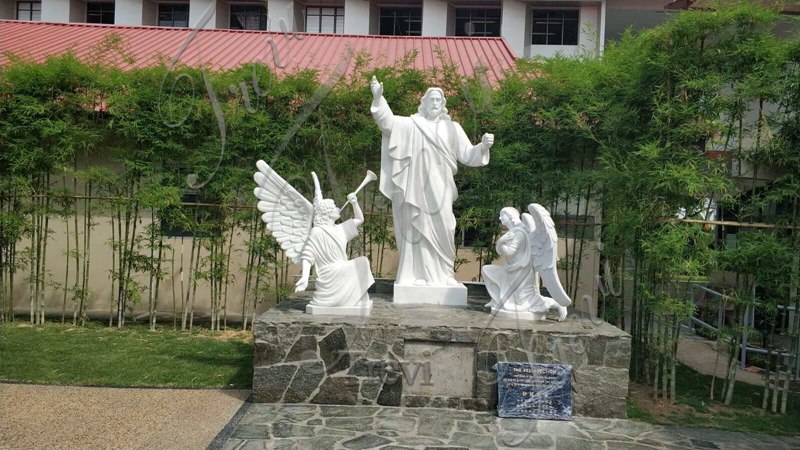 Trevi welcomes friends from all over the world. If you are interested in this saint Joseph statue for sale in the Trevi factory, please contact us by phone or email.