St. Charbel Statue Description:
This St. Charbel statue is carved from white marble. The St. Charbel statue is 67 inches tall. This pure white marble adds more elegance and holiness to the saint. The saint's expression is serious, one finger is forward. And, he held a Bible in his other hand. Trevi artist uses deep carving techniques to bring Saint's wrinkles to life. Moreover, we could clearly see that the saint is wearing a very tight robe. When your parish owns this sculpture, it would surely attract many Catholics to visit.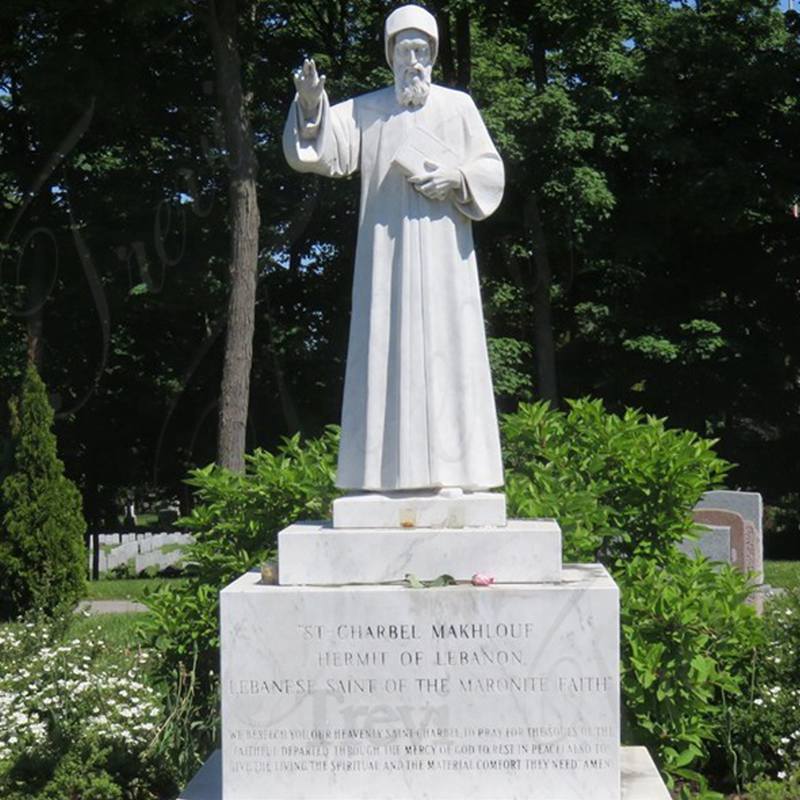 The Origin of St. Charbel:
St. Charbel is a patron of the Catholic Church. Saint Charbel was born in 1828 in a village in northern Lebanon. He belongs to the youngest of the five children in the family. St. Charbel's parents are simple farmers. Yet he longed for holiness. Even a little boy, would go to the cave alone to pray.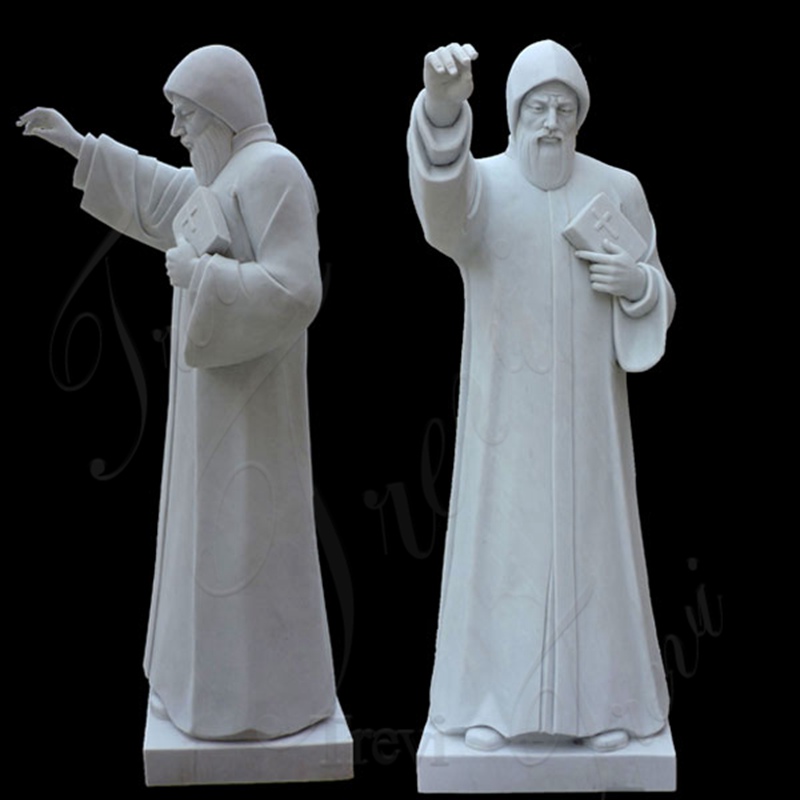 High-Quality Marble:
Trevi has been a large-scale Catholic figure carving factory for decades, and we have many high-quality marble raw materials. First of all, Trevi has a rich variety of marbles. We have Hunan white, Sichuan white, Guangxi white, and imported Carrara marble. Our stones are all-natural raw materials from the quarry. Therefore, it has a strong lifespan, and this St. Charbel statue could definitely become a treasure.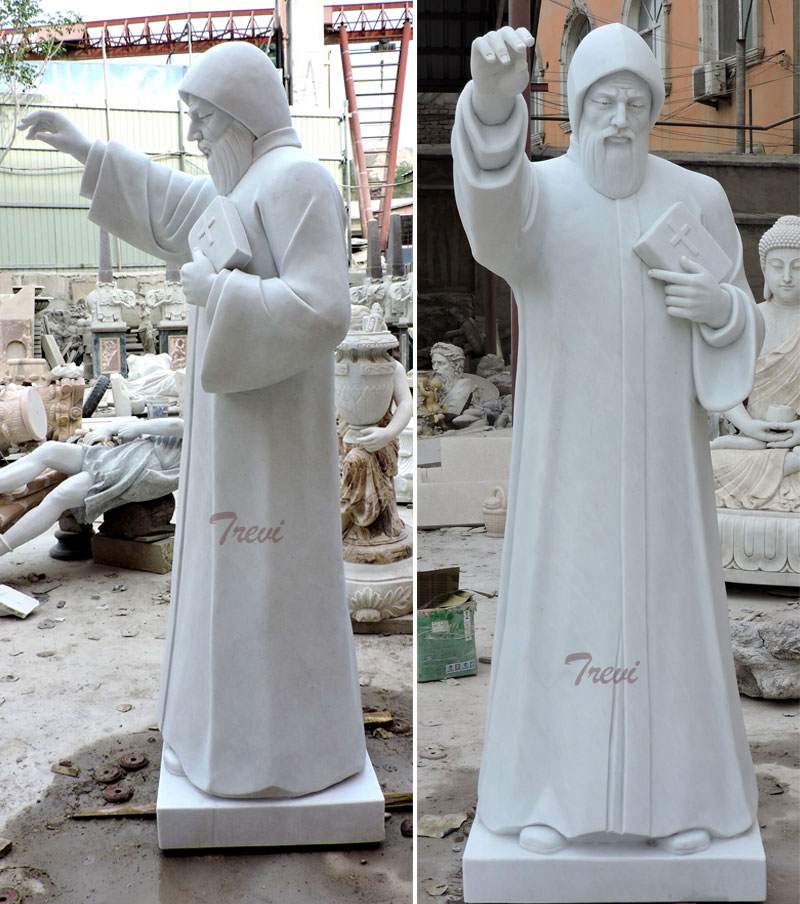 Good Comments from Customers:
Trevi has many Catholic and fathers clients. They are very satisfied with our sculptures of Catholic figures. Therefore, they often write letters to our artists on Thanksgiving to express their gratitude. In particular, Trevi's chief artist is a Catholic, so he often maintains a close relationship with church personnel and always pays the right price.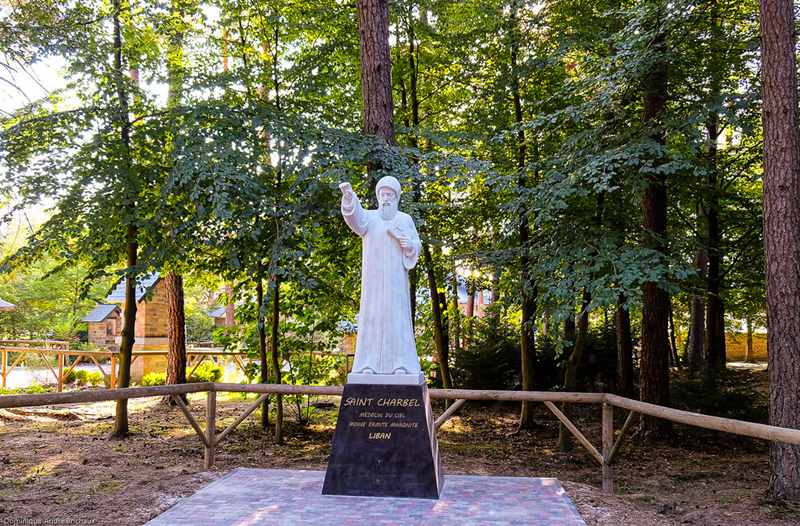 If you need this St. Charbel statue, please contact us immediately. Trevi artist would carve this sacred statue for you with heart. And Trevi staff would also take care of packing the sculpture for you. Let you get a perfect sculpture.