St. Teresa of Calcutta Marble Statue Detail:
Very beautiful St. Teresa of Calcutta Marble Statue, this marble sculpture is made of high quality white marble materials. The height of the sculpture is life size, with a base of 170cm high, about 69 inches. The height of this sculpture is suitable for indoor or outdoor use, it would be a good choice.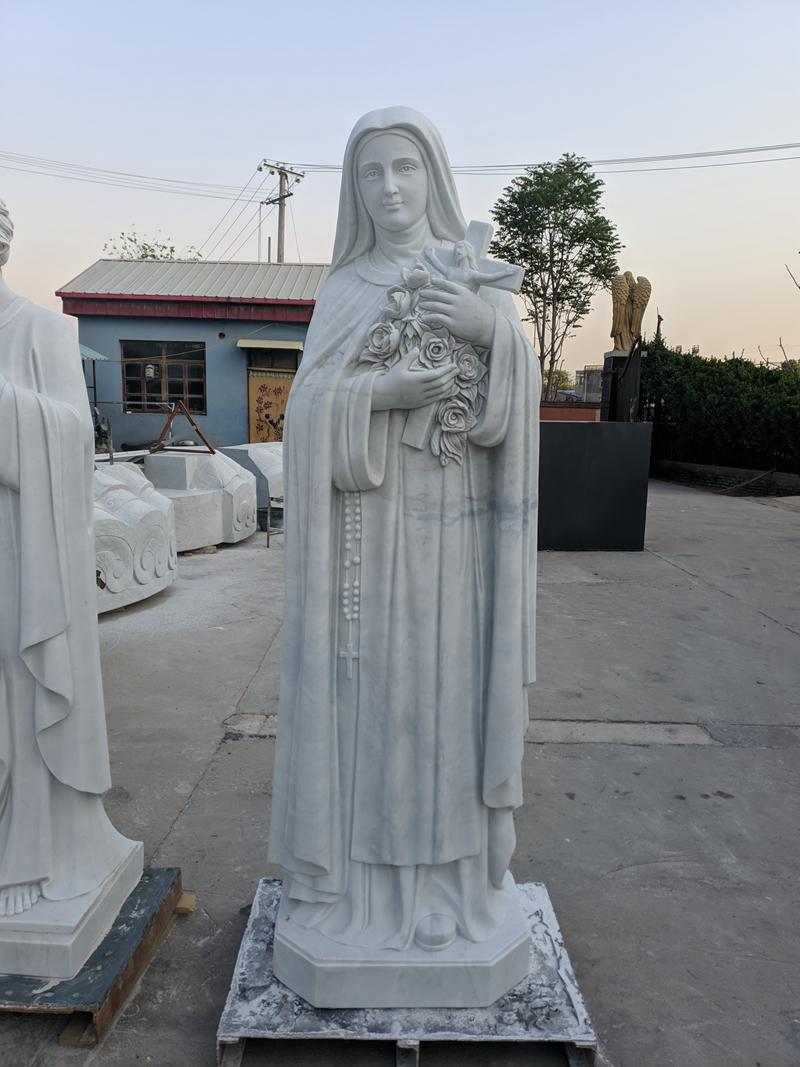 Our Blessed Teresa has a rosary in her right arm, holding a Jesus nailed cross in her hands. The cross is decorated with beautiful rose flowers. All these delicate details are hand carved by our experienced marble craftsmen. Our Mother Teresa statue is very perfect in both quality and detail.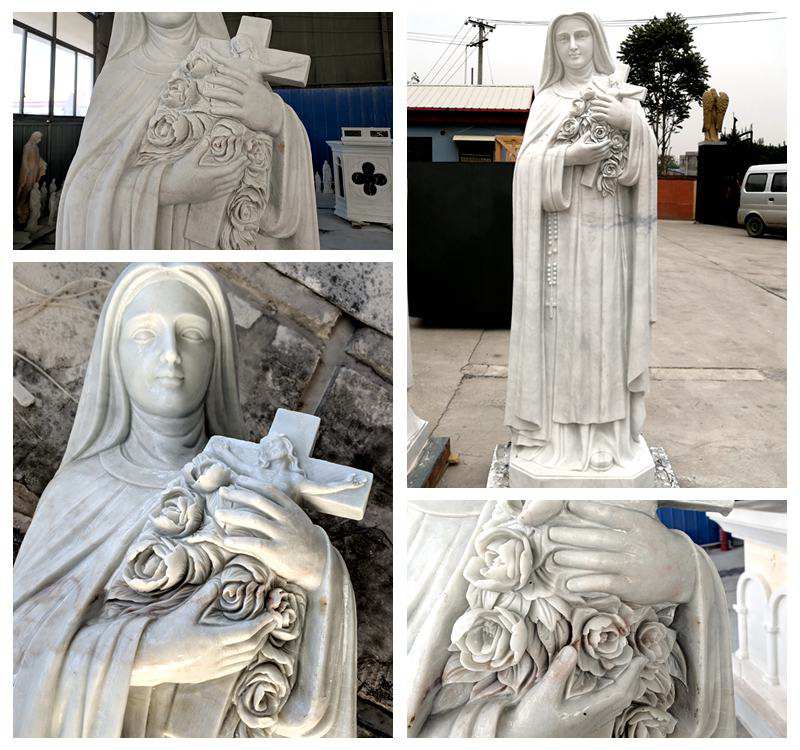 The Introduction of St. Teresa of Calcutta:
St. Teresa, commonly known as Mother Teresa. She was born in Macedonia in 1910. When she was young, she felt called to serve the church as a nun. As a nun, St. Teresa taught at a school in India before receiving a special call from God to serve the poorest of the poor. She started teaching poor children in the the slums of Calcutta. And she cared for the sick and the died with great love and care. Young women began working in St. Teresa and eventually formed a charity missionary organization.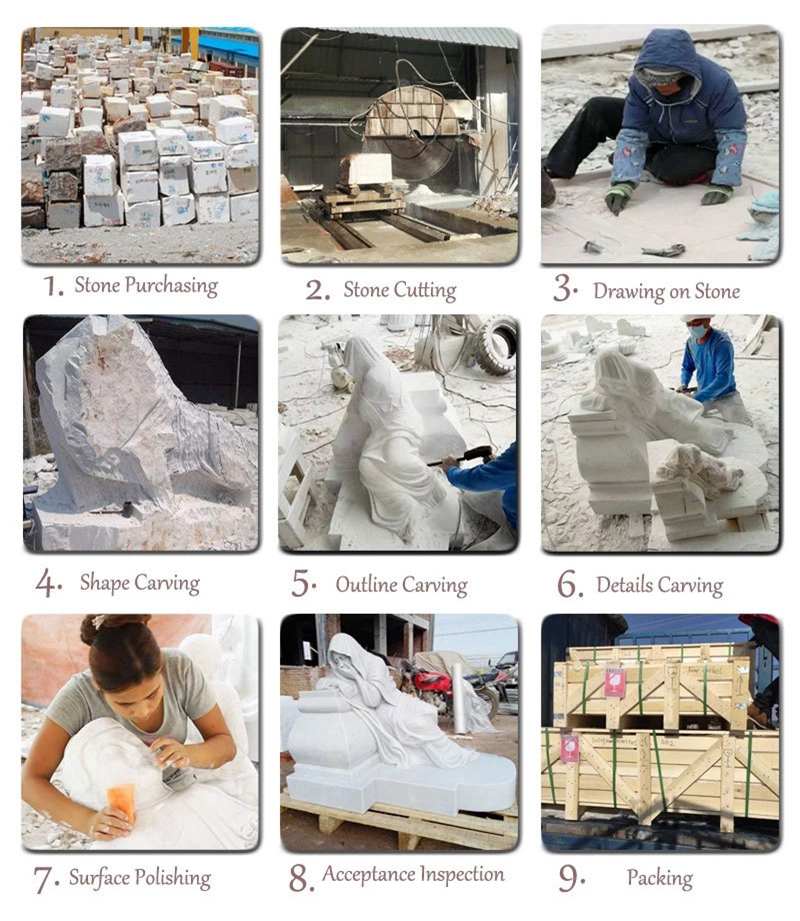 Therefore, St. Teresa is known as Mother Teresa. She worked tirelessly so that everyone with whom she came in love with Jesus. In 1939, St. Teresa was awarded the Nobel Peace Prize. In her later years, she traveled the world and opened special houses to take care of patients and dying. After a loving life, St. Teresa died in 1997. And she became a saint of Pope Sainte in 2016.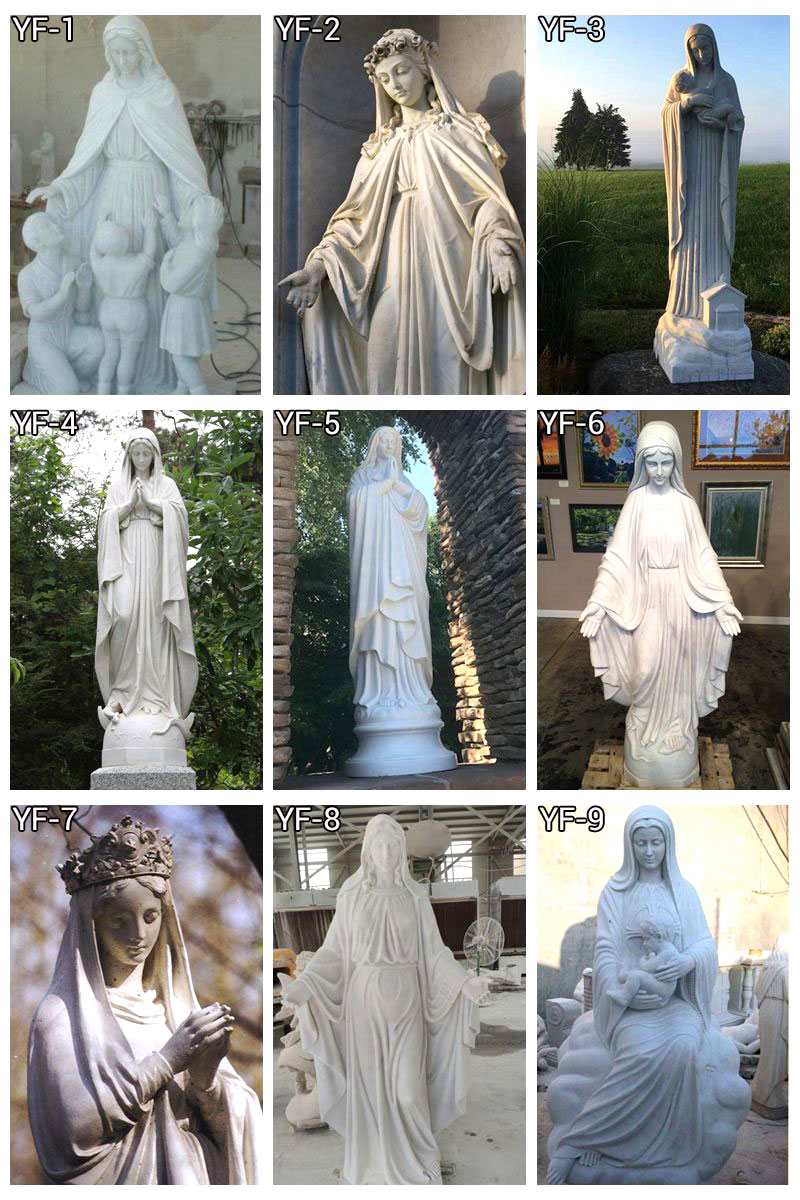 If you also like our Mother Teresa marble sculpture, you could always consult our staff online. Or you could email us directly and we would all reply to you in the shortest time.