St Michael Statue Mexico City Introduction:
Trevi marble St Michael statue Mexico city is really beautiful. Therefore, our Catholic sculptures have won the favor of many customers. In particular, Trevi's marble sculptures are carved by hand. Therefore, our sculptures remain beautiful after a long period of time. In particular, our artist used deep carving techniques, so the expressions and wings of St Michael's sculptures are very vivid. There is no doubt that this life-size magical St Michael sculpture is a piece of art and decoration with extremely high collectible value.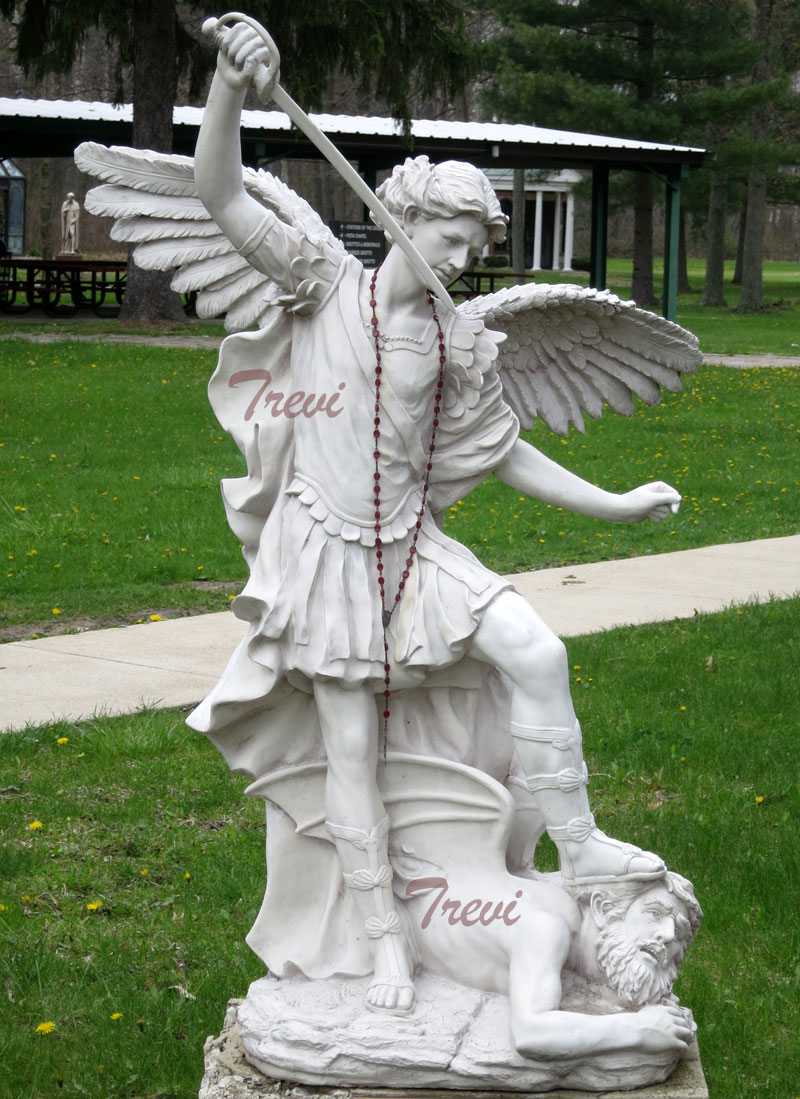 Saint Michael Conquers Satan:
Saint Michael's Conquering Satan is a painting by the Italian Renaissance artist Raphael. The image is by the Archangel Michael standing on Satan's back with his right foot and holding a spear in his hand. These two works have been located in the Louvre in Paris since 1667. Moreover, many artists carved this image into a large sculpture. Therefore, the depiction of St Michael in the painting is more realistic. Trevi could carve realistic marble St Michael sculptures for you.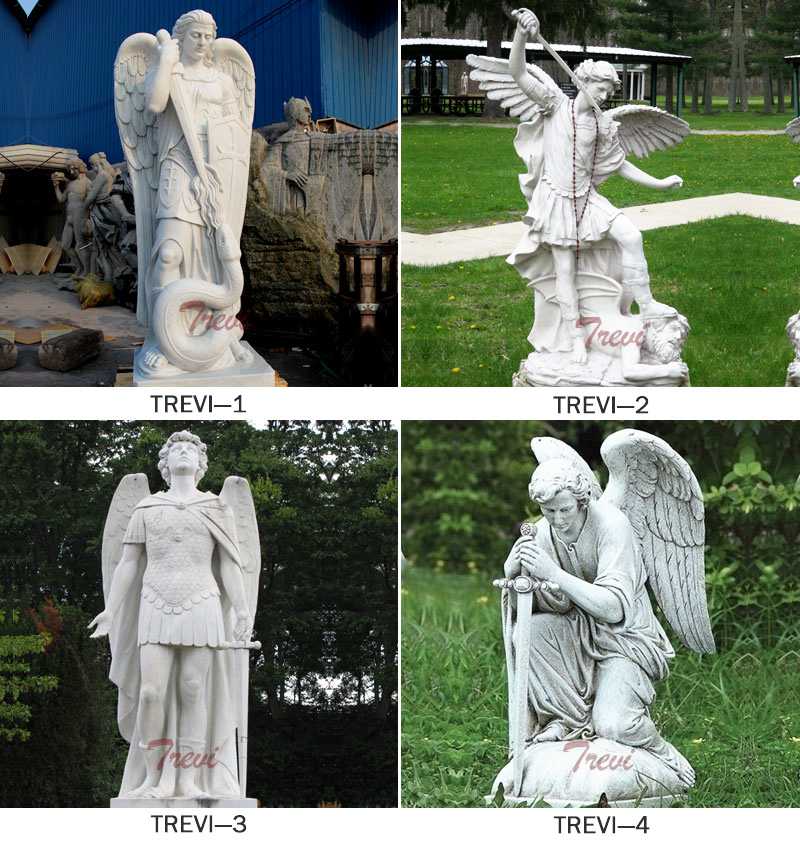 Exquisite Clay Model:
As we all know, every figure sculpture needs an exquisite clay model. Then Trevi, like a marble carving factory with decades of experience, we have a large number of excellent clay sculpture artists. They are very good at sculpting clay models of Catholic figures. So Trevi St Michael's sculpture is very beautiful. Of course, for the statues of saints that we have molds, we could save the time of making molds. Therefore, it could save you the cost of clay modeling. Of course, you could also get a beautiful St Michael statue in Mexico City in the fastest time.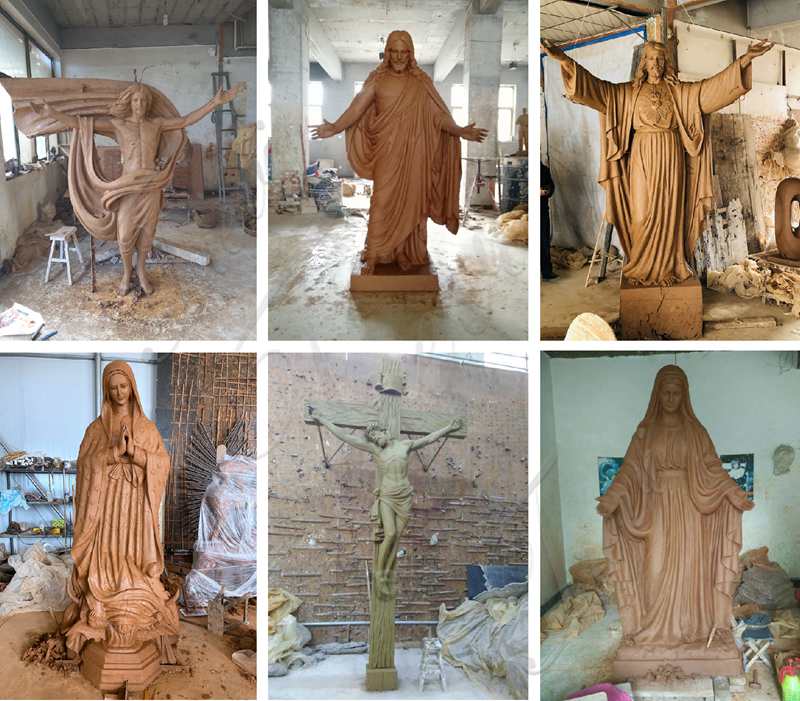 Participate in The Entire Engraving Process:
Ordering St Michael statue Mexico city from Trevi would be a very special experience for you. Because most of the statues are custom-made. During the engraving process, the Trevi consultant would send you some photos. In this way, you would understand the entire production process and craftsmanship. This experience would make you more impressed with the sculpture.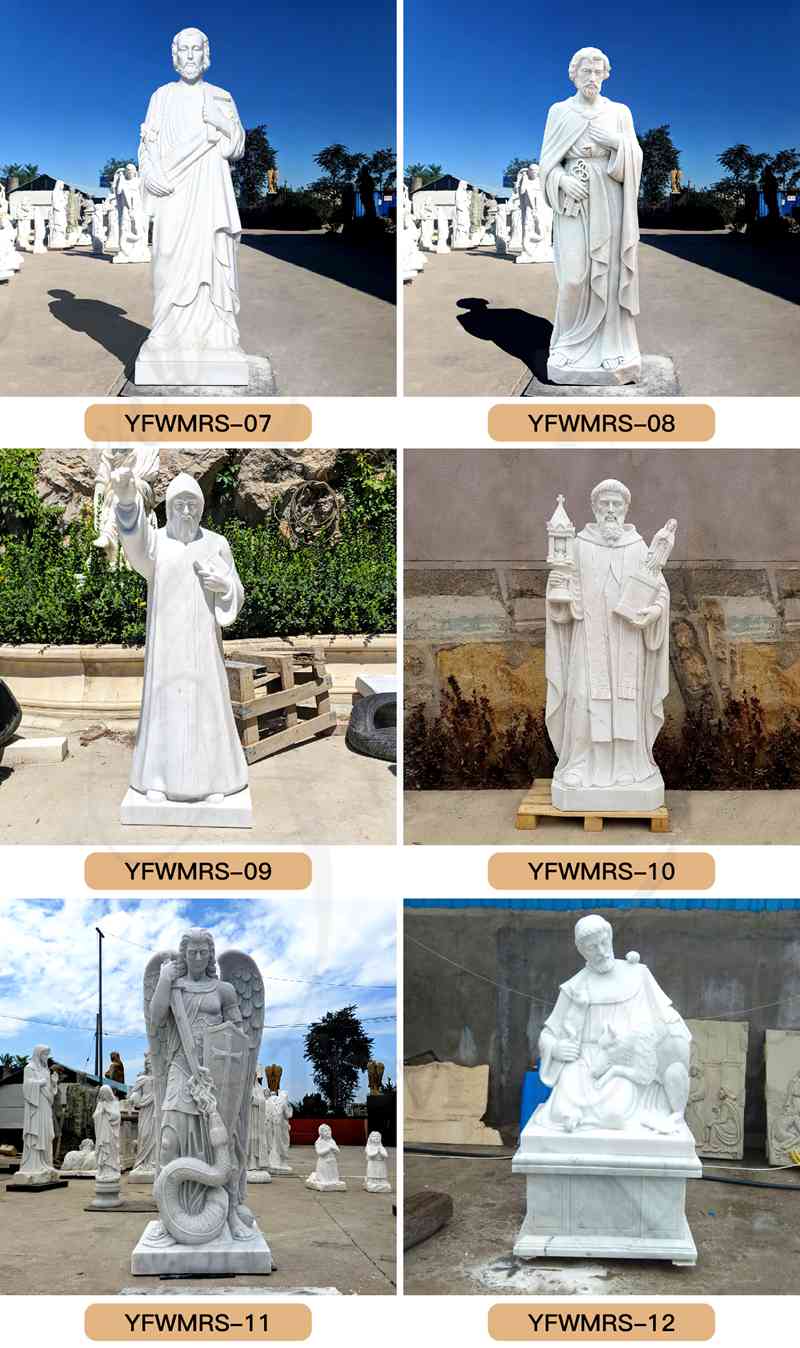 Trevi is a leading enterprise in the field of Chinese sculpture. If you are interested in this saint sculpture, please contact us immediately. We could recommend some beautiful designs for you to choose from.