This statue presents us with a Marble St Vincent de Paul. Saint Vincent de Paul was a revered French saint known for his extensive charitable work and devotion to the poor. He is a pastor and the founder of the mission ministry and the Ladies of Charity, an organization that provides aid to those in need, especially in times of famine and war. His compassion and dedication to helping others made him a beloved figure in the Catholic Church.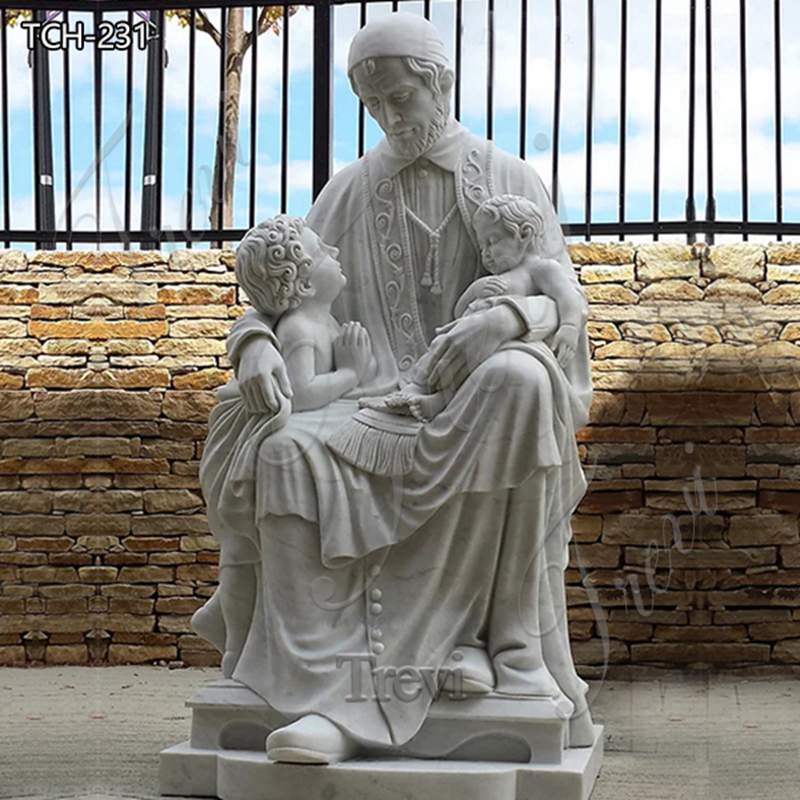 Statue Details Display:
This Saint Vincent de Paul statue is carved from high-quality natural marble. Marble is a timeless material that exudes elegance, durability, and timelessness. Its unique textures and patterns make each statue unique and add to the beauty and charm of the statue. We could see whether it is St. Vincent de Paul's exquisite costumes, the child in his arms, or his kind and kind eyes, which are so vividly carved by the artisans of the Trevi factory.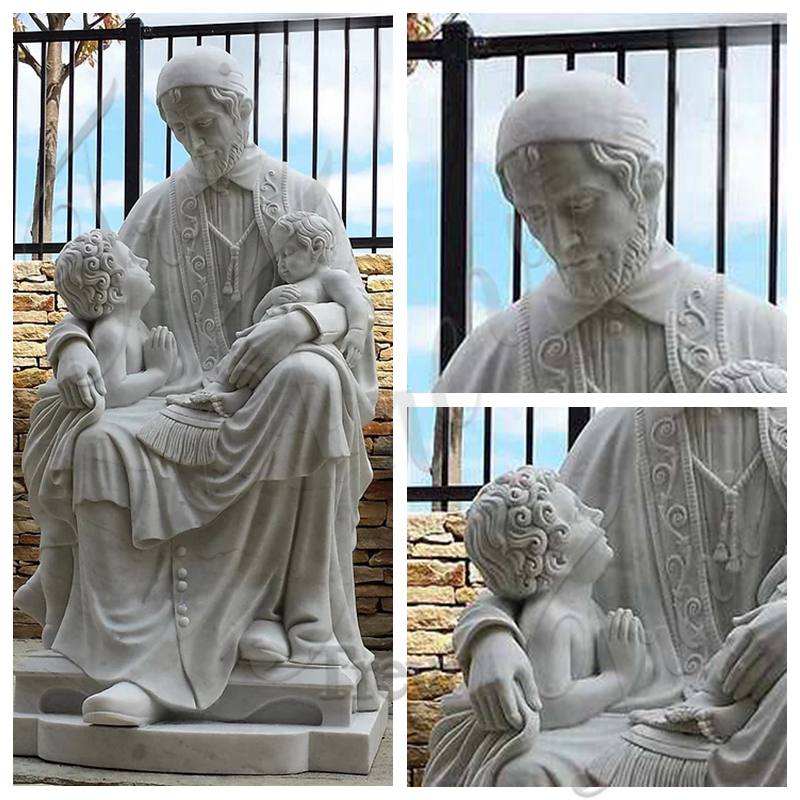 More Marble Religious Statues:
The Trevi Art statue factory has a rich history of producing fine marble religious statues. In addition to the marble statue of St. Vincent de Paul, we have other saint statues for sale such as St. Peter, St. Francis of Assisi, and St. Teresa of Ávila. These statues are revered by people all over the world and are often found in churches, houses of worship, and religious institutions. Countless marble life-size saint statues are shipped from our factory all over the world every year.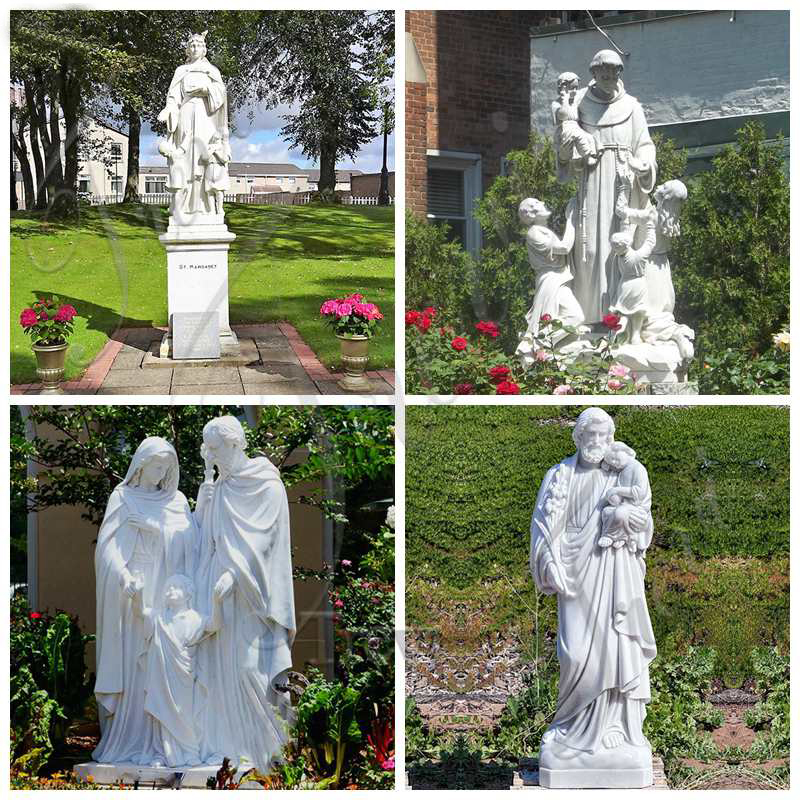 Advantages of Trevi's Religious Statues:
One of the advantages of making religious statues in the Trevi factory is their expertise and attention to detail. Trevi's artisans have years of experience working with natural stone, and our artisans are devout Catholics by nature, able to accurately capture the essence and spirit of the subjects of the religious statues they are carving. Another advantage of working with Trevi Art Statue Factory is our commitment to using sustainable materials and environmentally friendly practices. We source our marble from reputable quarries and work hard to reduce waste and reduce our carbon footprint.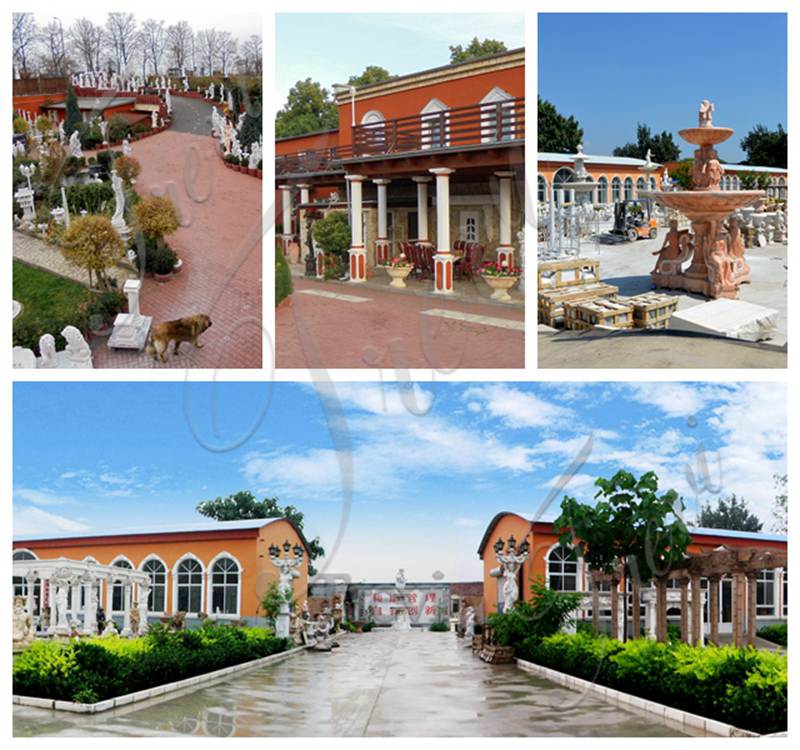 If you are interested in this marble St Vincent de Paul statue, please feel free to contact us.