Saint James Statue Details:
This statue shows us one of Jesus' twelve apostles, Saint James, who is also the only apostle to be martyred in the New Testament. Along with saints Peter and Andrew, James and John were the first four disciples called by Jesus. St. James holds an important place in the Catholic faith. Because he is believed to have carried out Jesus' ministry to the far reaches of Europe, spreading Christianity to the Iberian Peninsula.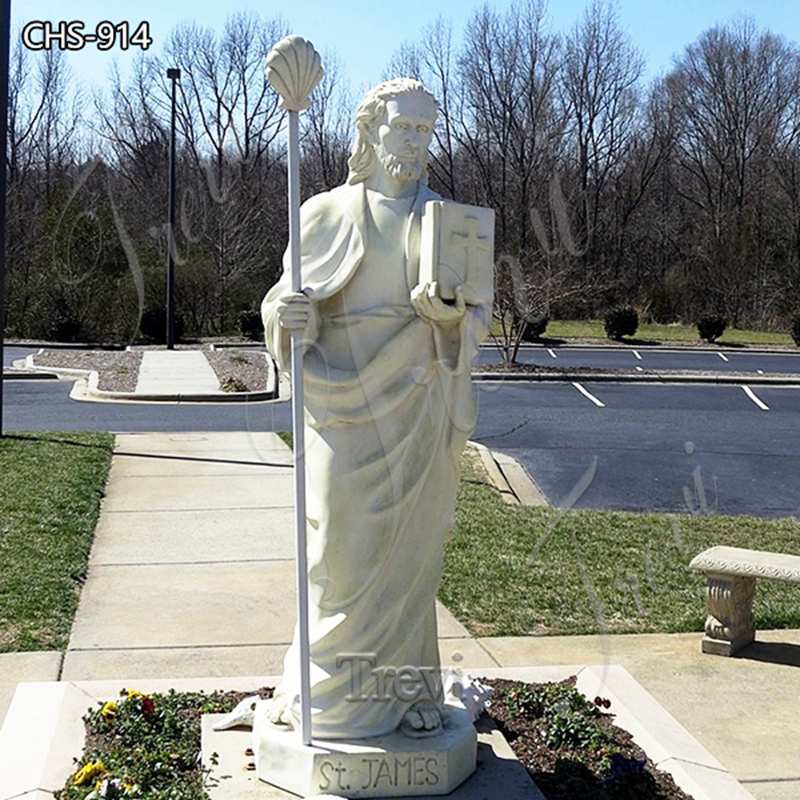 High-Quality Guarantee:
When Trevi makes marble statues, he chooses the finest natural marble. The use of natural marble is not only suitable for carving but also enables it to have a long service life. Our marble religious statues have been unanimously approved by customers. Whether it is placed indoors or outdoors, it can maintain a good external effect for a long time. Not even winter winds or snowstorms can damage it.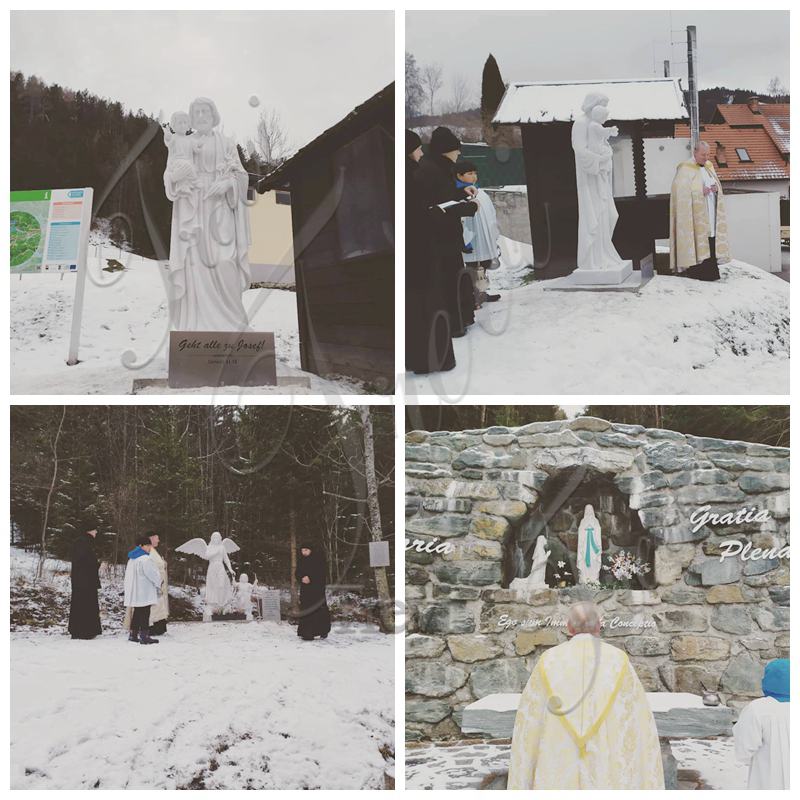 More Saint Statues:
Trevi has specialized in marble religious statues for decades. We have produced various religious statues for customers and have rich production experience. In addition to marble St. James statues, our factory also has many other saint statues for sale, for example, St. Nicholas statues, St. Mark statues, St. Thomas statues, and St. Francis statues. Whatever marble religious statue you want, our excellent designers and skilled engravers can perfectly present it.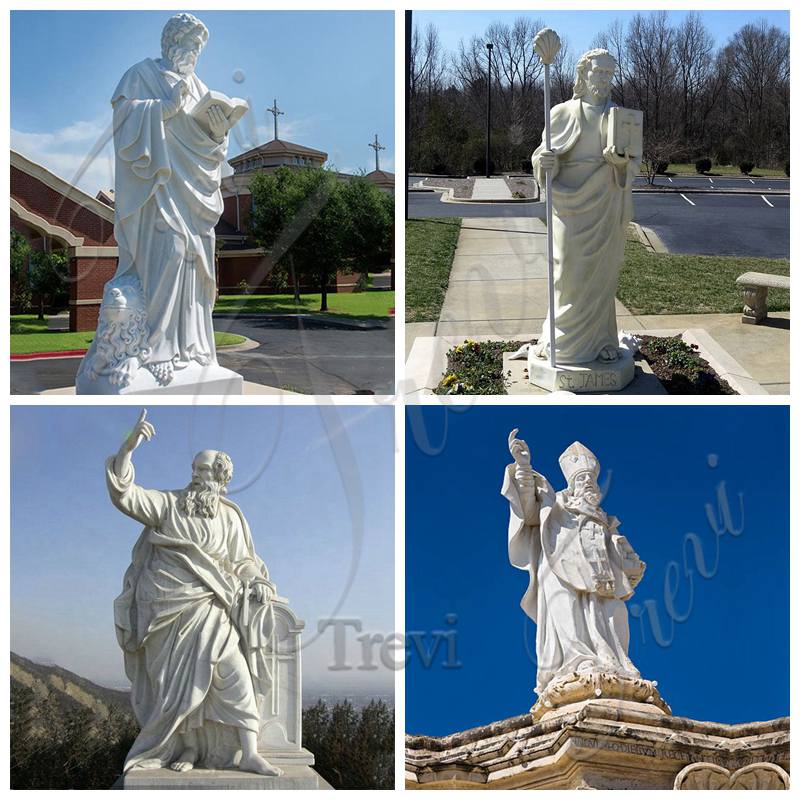 Real Customer Feedback:
Trevi has cooperated with many foreign clients and has also done many church projects. Our customers are all over the world. The customers were very satisfied after receiving the statues, so they sent us a lot of feedback pictures. They were amazed by the exquisite carving skills of the masters. We can see that some customers bought religious statues and placed them in their gardens, while others bought them for churches.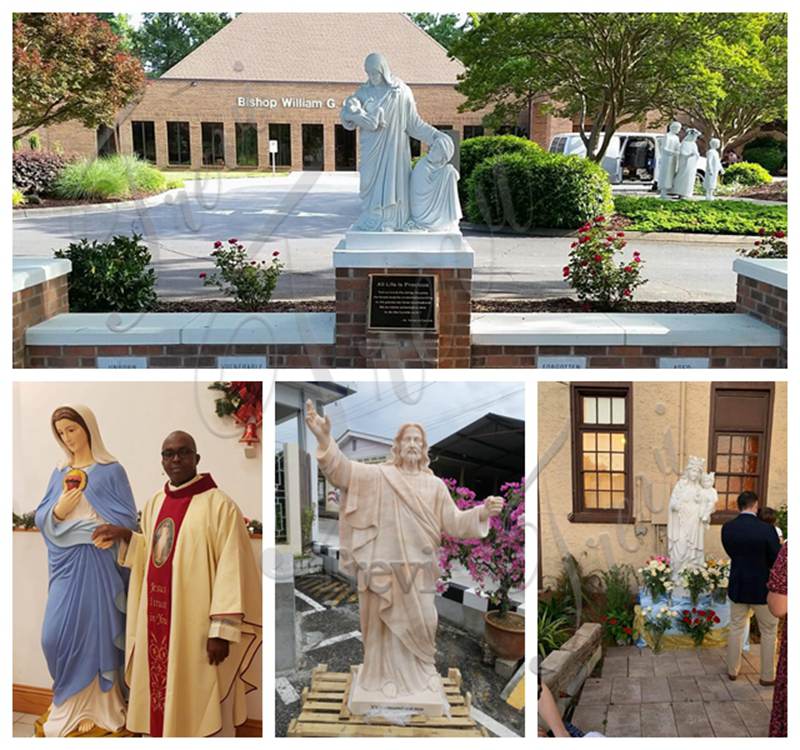 Trevi is also able to provide you with a one-stop service. If you are interested in this marble Saint James statue, please feel free to contact us.