St. Michael is one of the principal angels; his name is the war slogan of the good angels in the battle fought in heaven against the enemy and his followers. This incredible St Michael the Archangel Outdoor Statue is a great choice for any place decoration. Crafted from natural white marble stone, the sculpture has a beautiful white appearance that gives it a lifelike character.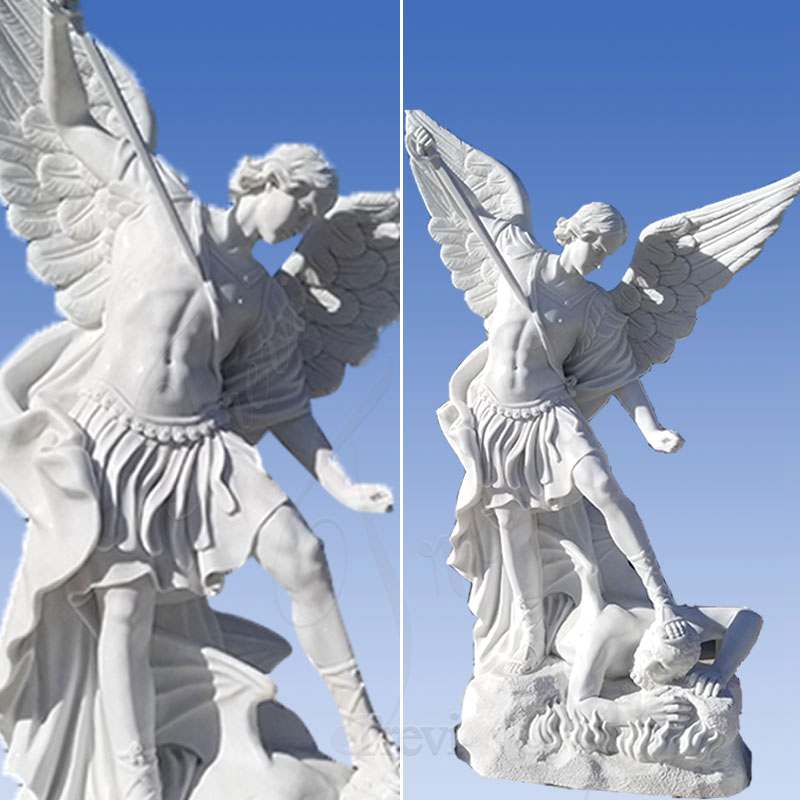 This gorgeous St Michael the Archangel Outdoor Statue has the finest details and highest quality you would not find anywhere! The Saint Michael Archangel is slaying demon is truly remarkable.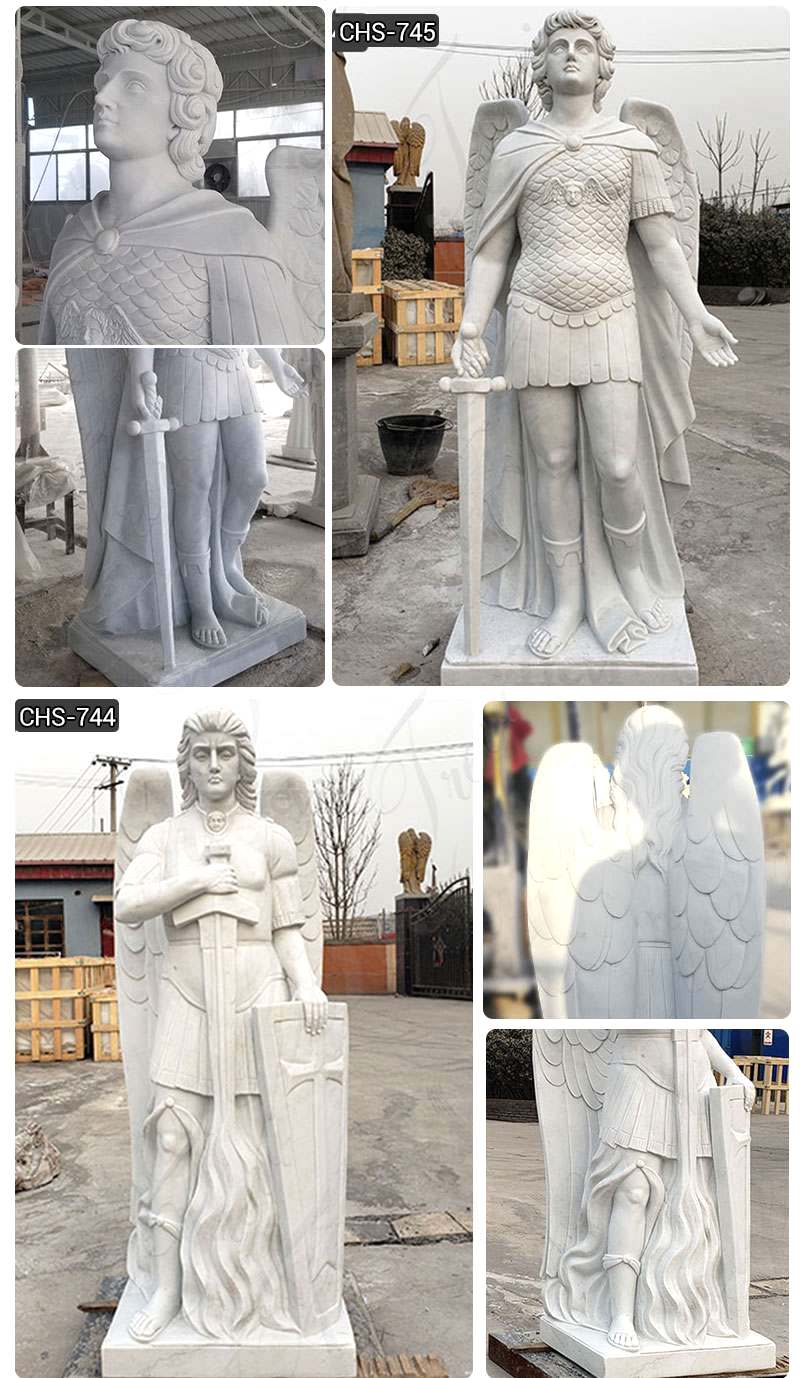 St Michael the Archangel is one of the seven great archangels and the prince of the angel King of the heaven. One of the most popular ways to show dedication to this mighty warrior is the St Michael the Archangel Outdoor Statue. In the New Testament, St. Michael the Archangel leads the army of God to resist the army of Satan. In the war of heaven, he defeats Satan, so he is often portrayed as crushing Satan's head with his foot. He is the patron saint of the Catholic Church along with many other causes.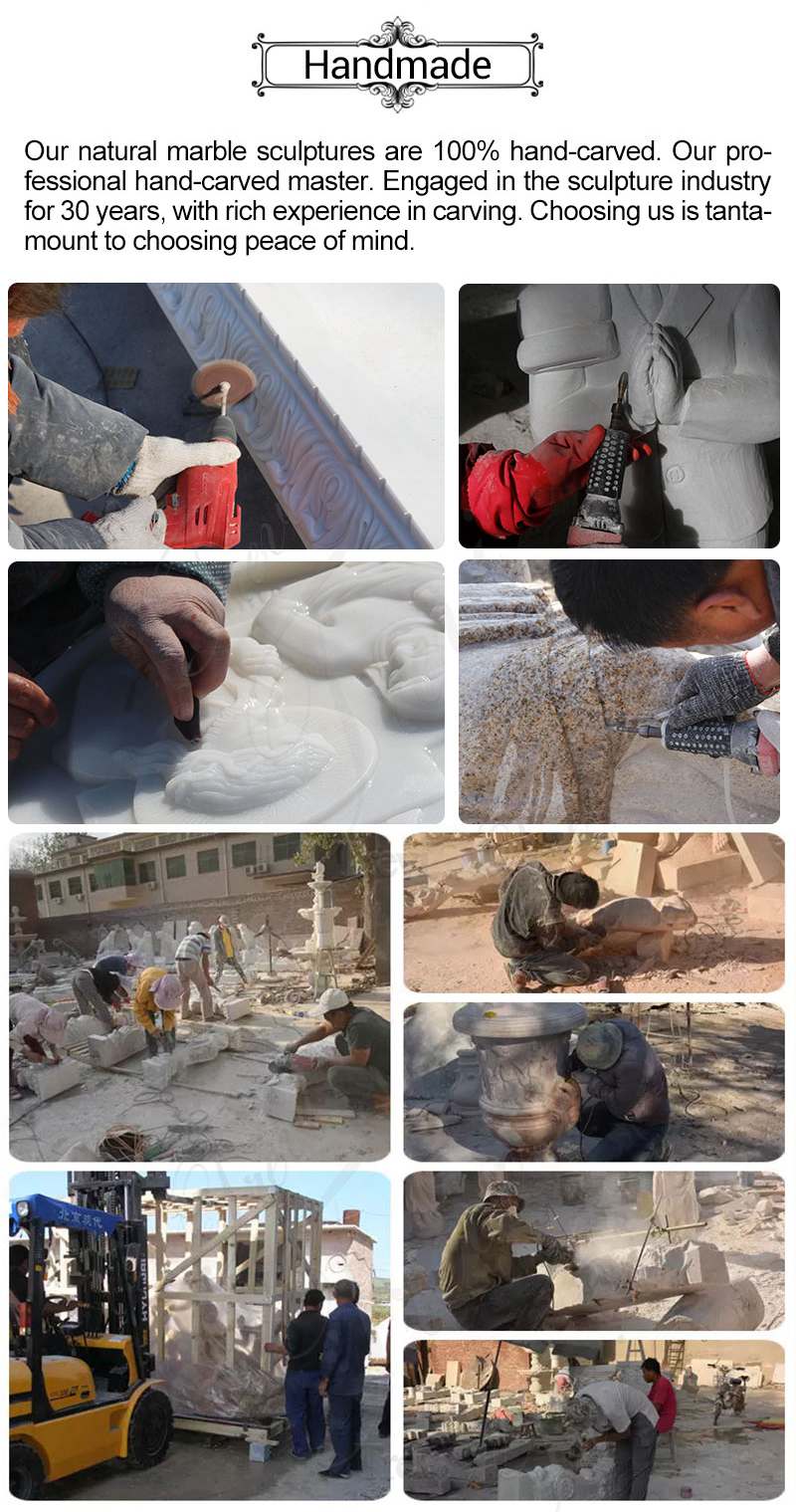 The image of St. Michael that you are most likely to see in museums and churches is like the sculpture shown in the picture below: St Michael the Archangel uses a spear or sword to conquer Satan, who is portrayed as a dragon or a demon at his feet. At first glance, people sometimes mistake him for St. George who killed the dragon, especially when he carries the shield with a cross. Of course, Michael always has wings and George never.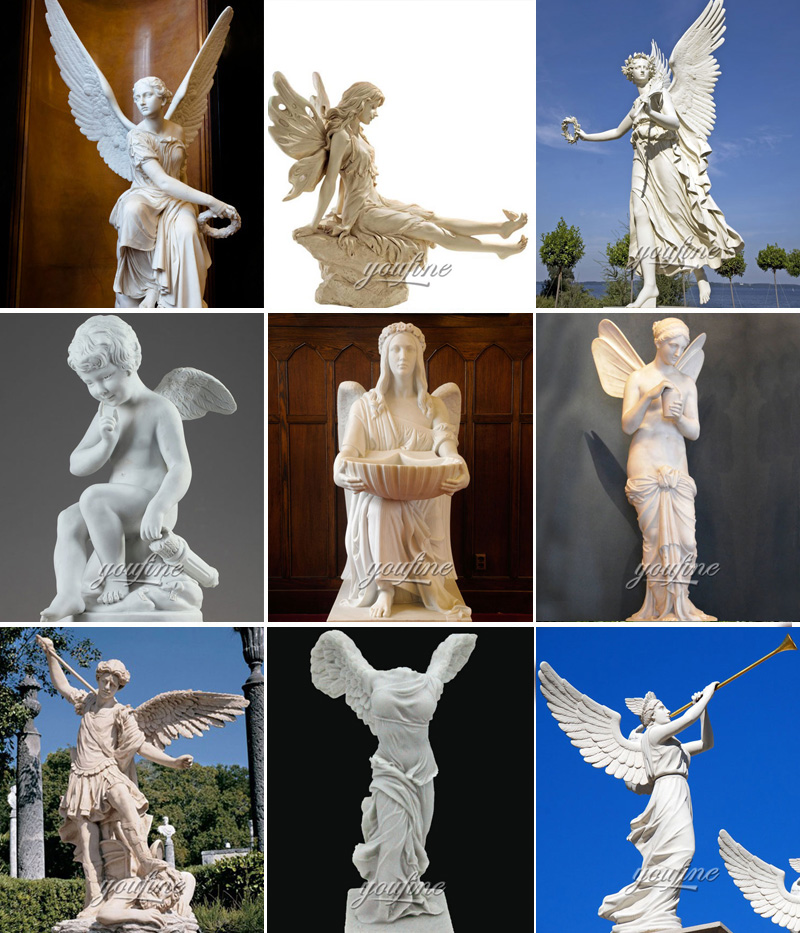 Our truly innovative pieces have been carefully carved and engraved to present realistic images and paintings. Our products are synonymous with quality and continue to help us set benchmarks for excellence in the industry. If you want to get this St Michael the Archangel Outdoor Statue, please feel free to contact Trevi Art Sculpture!