Catholic St Michael Introduced:
This white marble Catholic St Michael sculpture is very realistic, especially the facial expression of St Michael is very handsome. Our artist used deep carving techniques to carve Saint Michael's wings very beautifully. The most notable of which is that Saint Michael's sword to kill the devil is also made of marble. You could clearly see that Saint Michael's muscles are also very real. High-quality marble could better reflect Saint Michael's delicacy.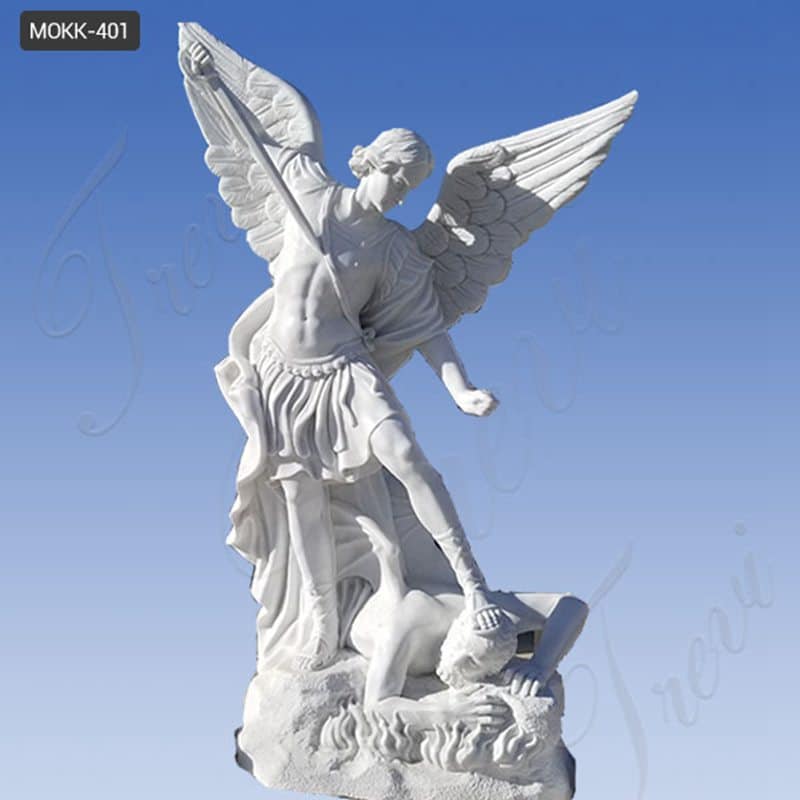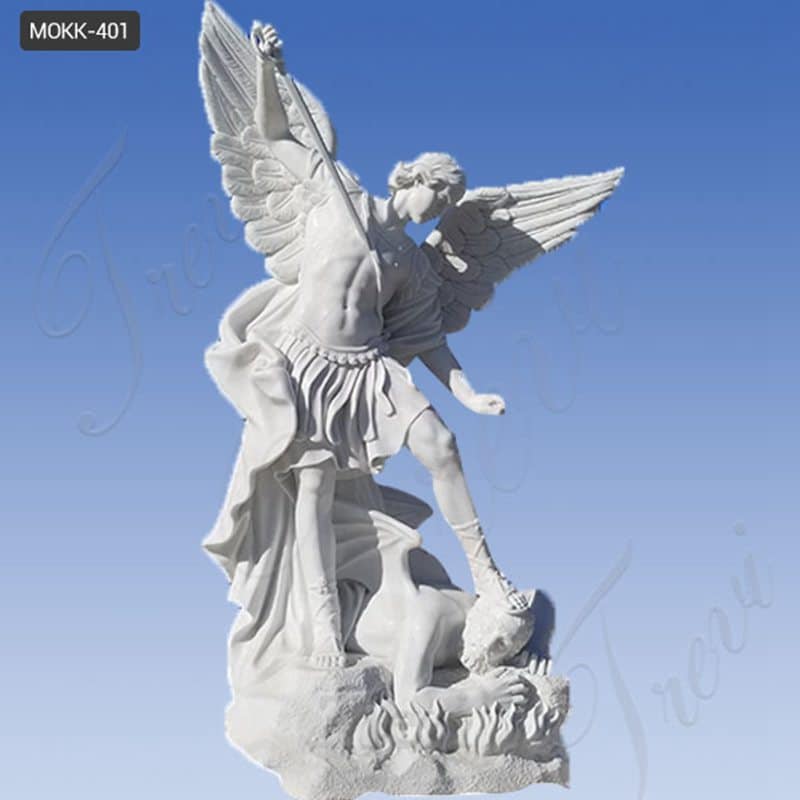 Saint Michael is one of the main angels. And we all know that the Archangel Saint Michael is the most handsome of all the angels. This incredible outdoor statue of St. Michael the Archangel is a great choice for decorating anywhere. Of course, you must not miss this exquisite marble sculpture of Catholic figures. Trevi's gorgeous St. Michael the Archangel outdoor statue has the finest detail and highest quality you won't find anywhere! St. Michael's Archangel Slayer is really amazing.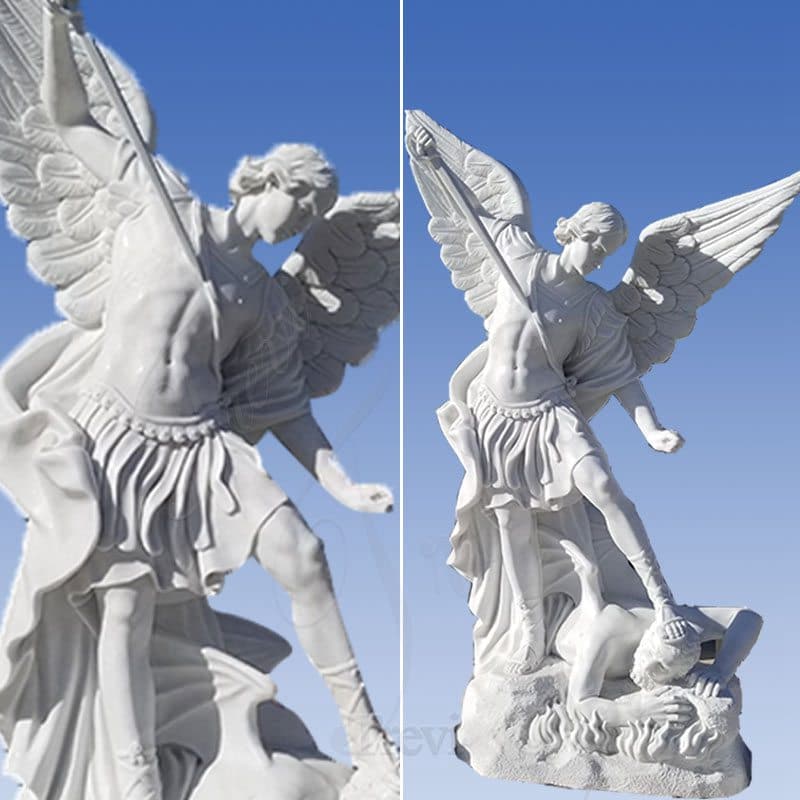 St. Michael the Archangel:
The Archangel Saint Michael is one of the seven archangels. And the archangel has a brave fighting spirit and could be used as the patron saint of home decoration. This mighty warrior has selfless dedication. In the New Testament, the Archangel St. Michael leads the army of God against the army of Satan. He defeated Satan in the battles of heaven, so he is often depicted crushing Satan's head with his foot. Therefore, he is the patron saint of the Catholic Church. Of course, the sculptures of St. Michael you are most likely to see in museums and churches. The Archangel Saint Michael conquers Satan with a spear or sword. And Satan is depicted as a dragon or demon at the feet of St. Michael.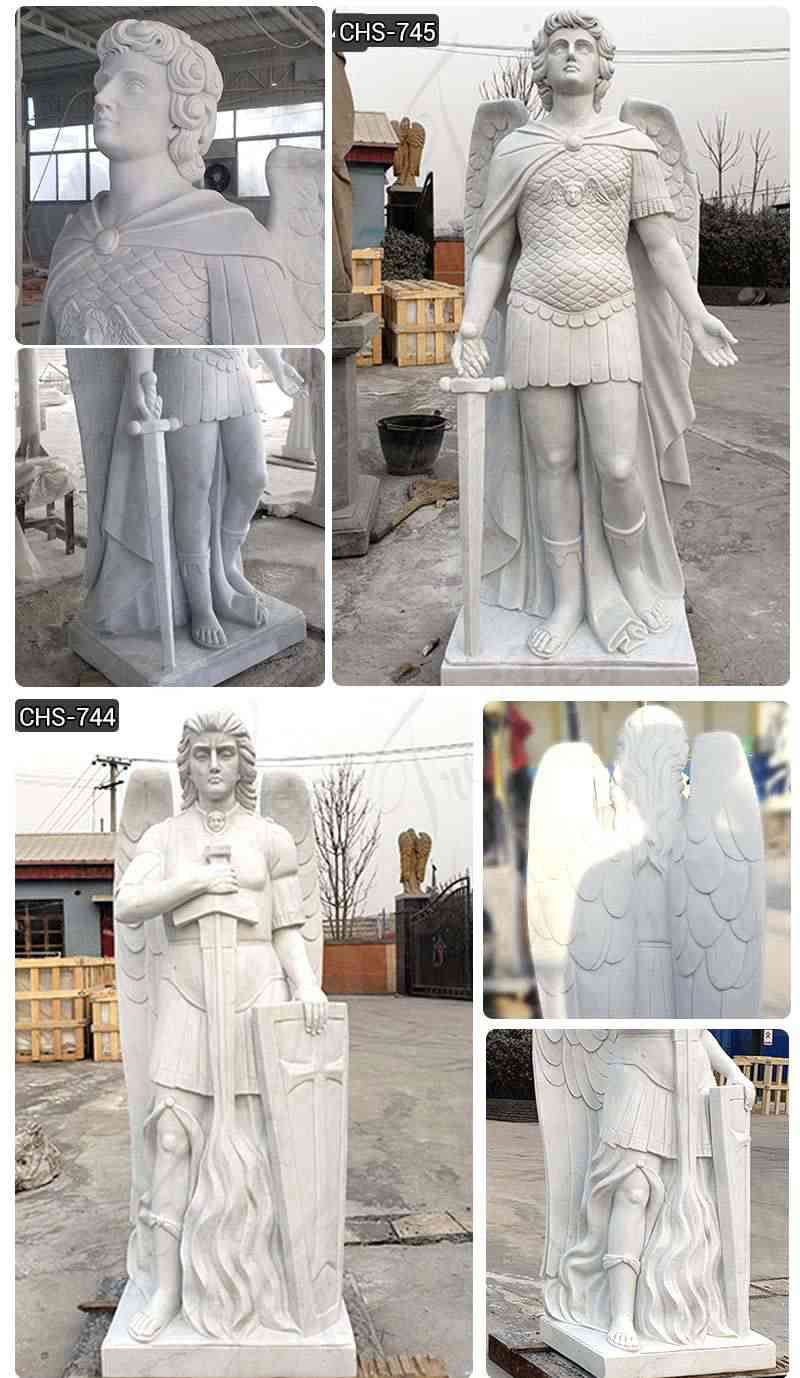 Trevi Has The Best Sculptors:
Trevi has the best sculptors. Our artists have been sculpting Catholic figures for 20 years. Therefore, they were able to express the brave expression of St. Michael to the fullest. Also, our sculptures incorporate Catholic culture. Our lead artist is a devout Catholic. therefore. Trevi sculptures are meticulously sculpted for a lifelike appearance. Our sculptures set the bar for excellence in the industry.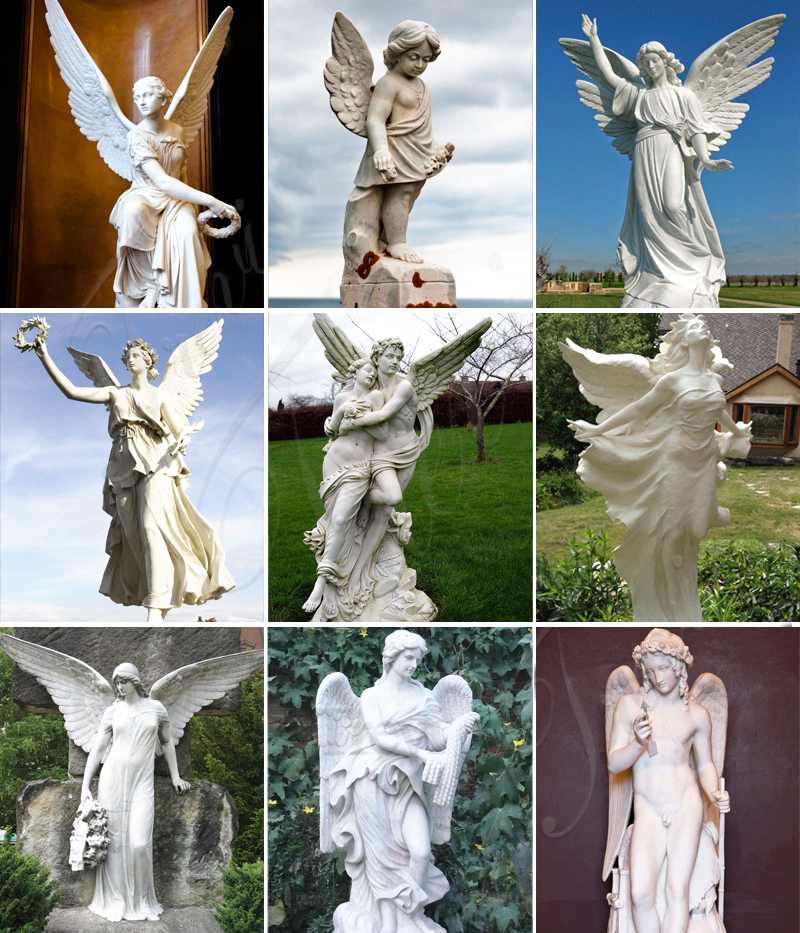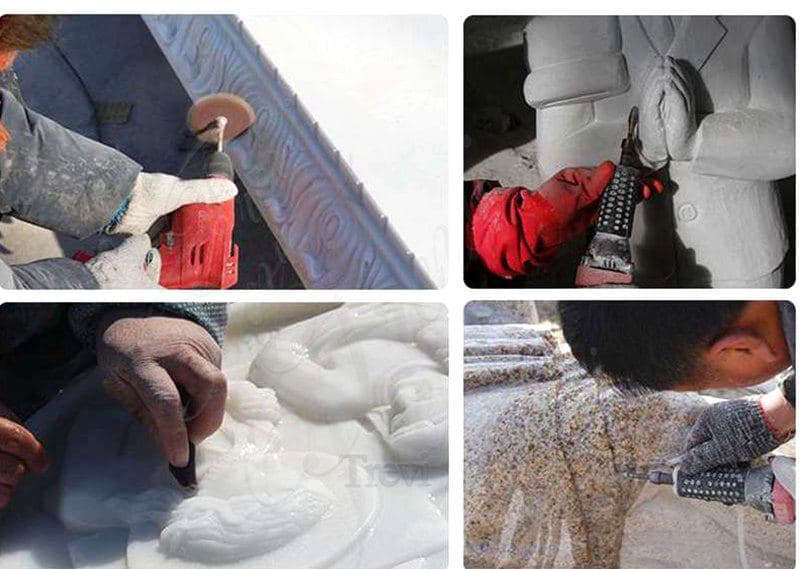 If you would like to obtain this outdoor statue of St. Michael the Archangel, please contact Trevi Art Sculpture today! We would provide you with more carving details and affordable prices.