This beautiful white marble St. Joseph's garden statue will look great in any home garden, church, or public space decor, giving a sense of peace and tranquility. This religious marble statue is made from durable stone carefully selected by our workers and is perfect for outdoor display.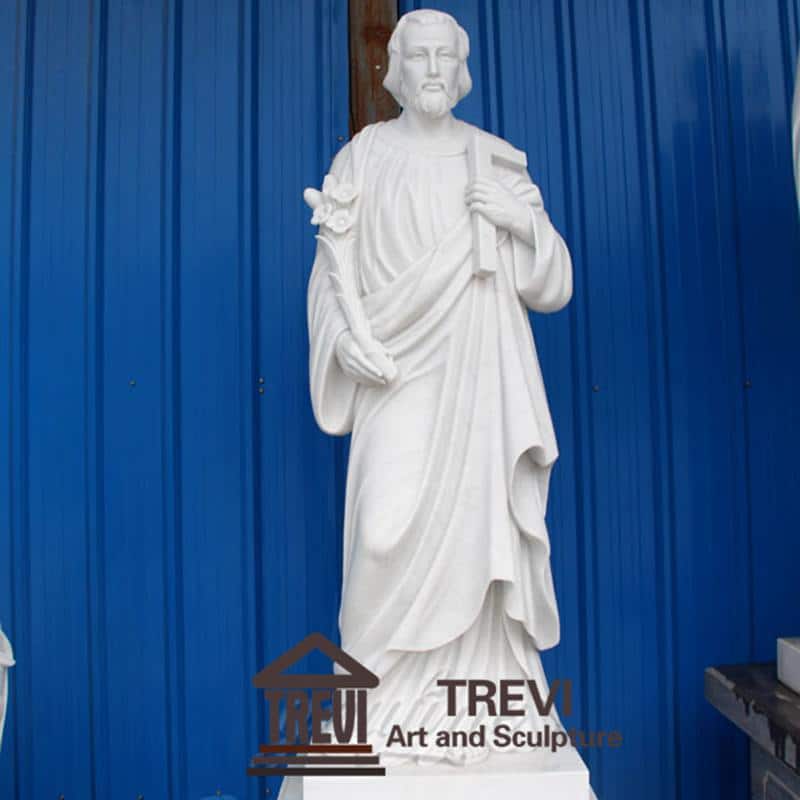 About White Marble St. Joseph Garden Statue, St. Joseph's hands usually have carpenter and tools, baby Jesus, cane with lilies, two doves or a pine tree. This statue depicts St. Joseph with a carpenter and a bouquet of lilies in his hands. Our marble sculptor has the skill to carve every detail of this sculpture.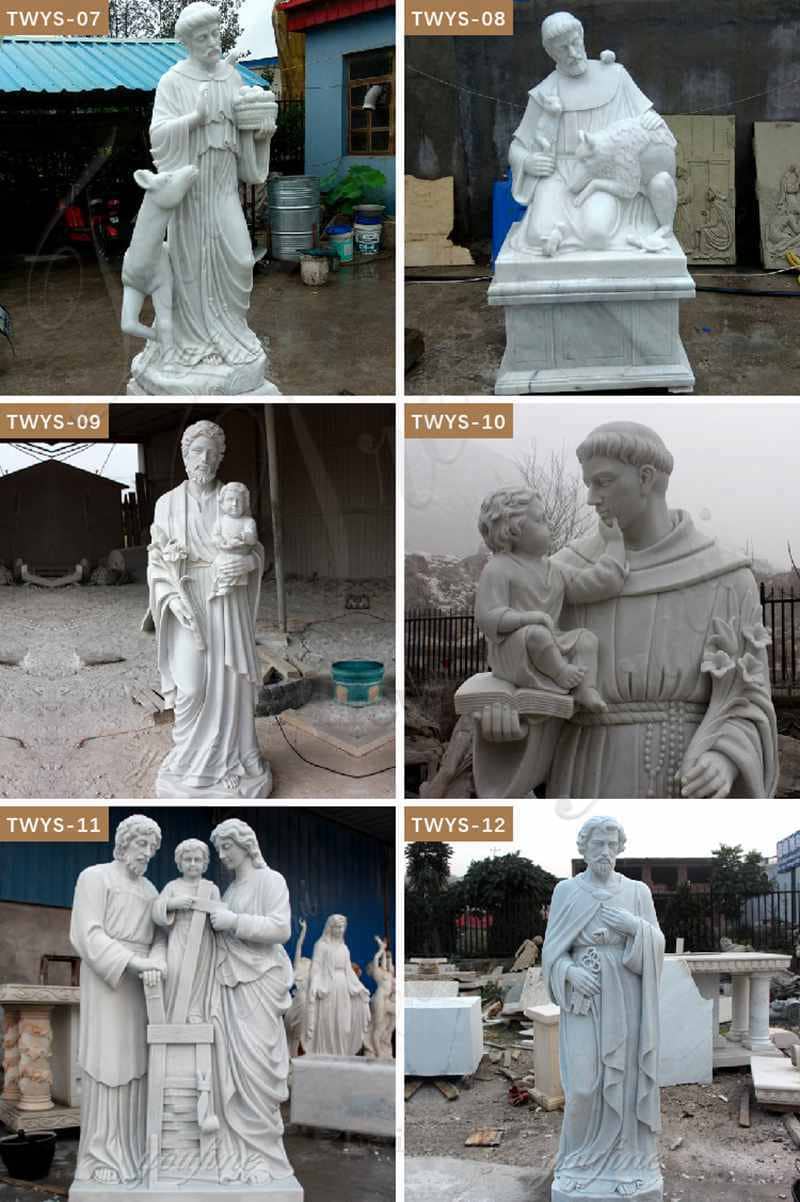 St. Joseph is the Catholic translation of the name. Protestantism, on the other hand, is called Joseph. St. Joseph is a descendant of the Davids, who were the adoptive fathers of Jesus. He was the adoptive father of Jesus and the web of the Blessed Virgin Mary, the husband of the Virgin Mary.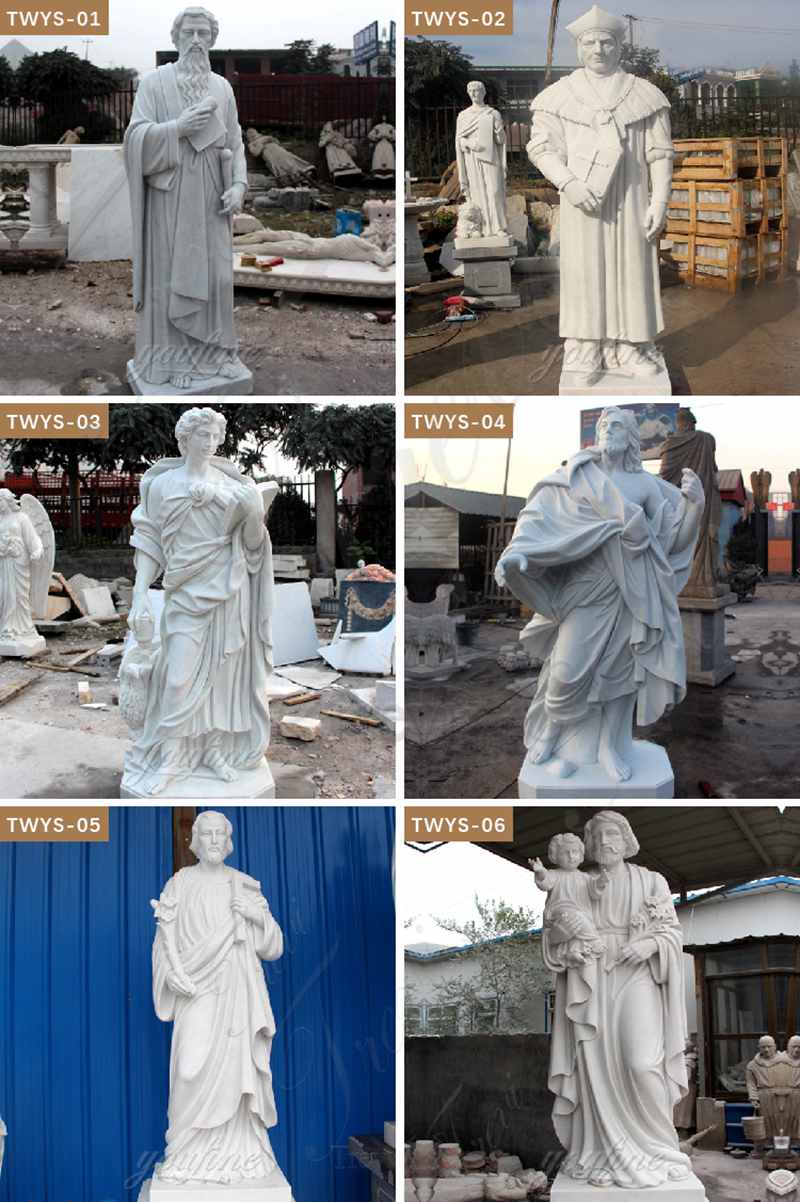 Since St. Joseph was a carpenter during his lifetime, he had a symbol of a laborer. Therefore, in 1995, Pope Pius XII was appointed the principal protector of St. Joseph's May Day labor, becoming the principal saint associated with labor and trade union organizations, among others. This underscores St. Joseph's role as a model of labor in Catholicism and Christianity. Stories about or relating to St. Joseph, Catholic, and other Christian and Holy Family often emphasize his patience, persistence, and hard work, which are admirable qualities for believers to possess.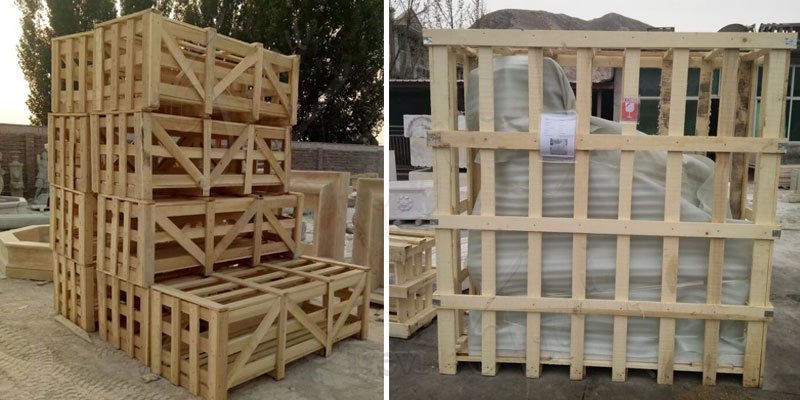 There are five main types of church sculptures by Trevi Art Sculpture. Popular religious figure statues, which include the Virgin Mary statue, Jesus statue, Our Lady of Fatima, Our Lady of Lourdes, Holy Family, white marble St. Joseph garden statue, St. Anthony, St. Michael, and many others. So if you're interested in our religious marble sculptures, contact us for more information!