This statue shows us a Saint Lawrence statue. He is one of the most venerated saints in Christianity, particularly in the Catholic Church. He was a deacon in Rome during the third century and is best known for his acts of charity towards the poor and needy. Lawrence is also recognized for his unwavering faith and dedication to serving the church, even in the face of persecution and martyrdom. Our life-size marble statue of Saint Lawrence captures the essence of his character and serves as a fitting tribute to him.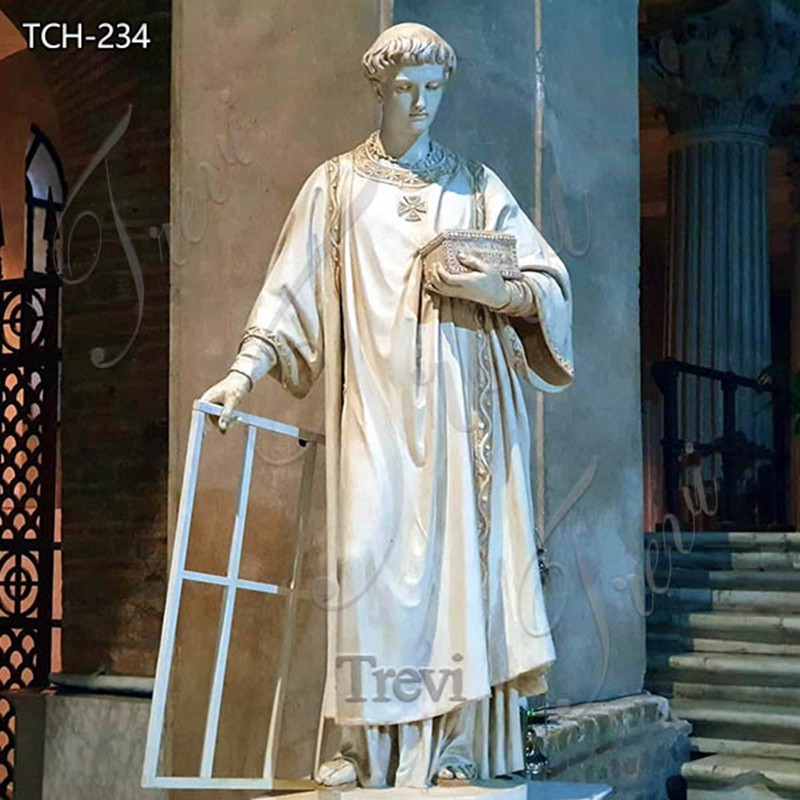 Expertly Carved by Skilled Artisans:
At Trevi Factory, we have a team of highly skilled engraving artisans who are also devout religious believers. When it comes to carving marble religious statues, our craftsmen are dedicated to creating works of art that are imbued with spiritual significance. The Saint Lawrence statue is no exception – it has been expertly carved with great attention to detail and reverence for the subject matter. Every curve and line is meticulously crafted to bring out the beauty and grace of the saint.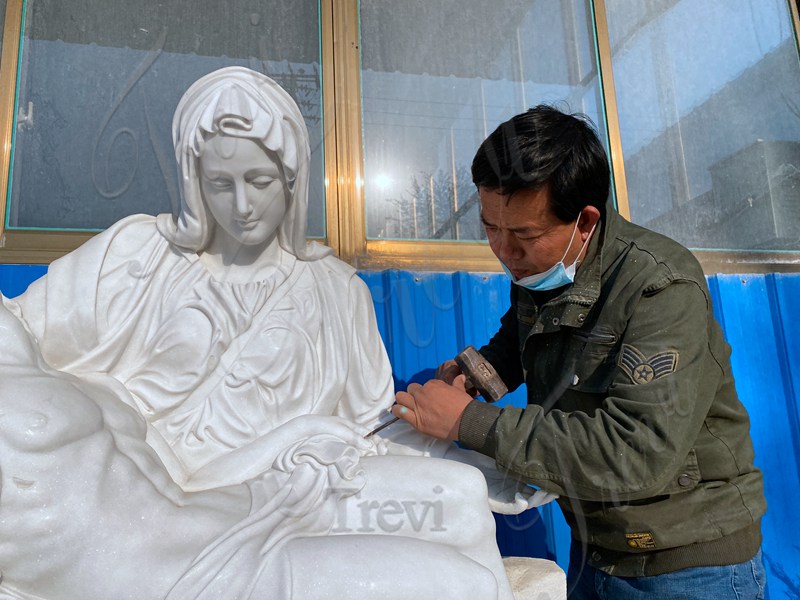 Other Saint Statues:
In addition to the Saint Lawrence statue, we have also created a range of other life-size saint statues that are ideal for churches and religious institutions. Our collection includes figures such as Saint Francis of Assisi, Saint Michael the Archangel, and Saint Anthony of Padua, among others. Each statue is made from the finest quality marble and is carved with the same level of care and attention to detail as the Saint Lawrence statue. We also accept custom orders and could create a statue of any saint according to your specific requirements.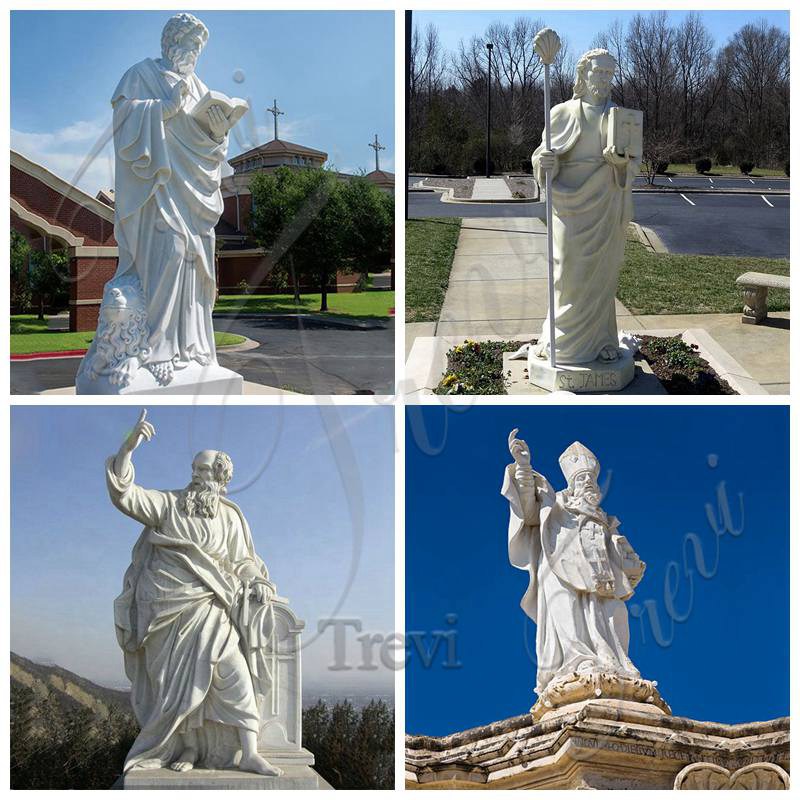 Safe Transportation with Full Insurance Coverage:
We understand that our clients place a great deal of trust in us when they order our products, and we take this responsibility very seriously. That's why we make sure that every statue we ship is carefully packaged and transported using the safest and most reliable methods. We also purchase full transportation insurance for each product, so you could have peace of mind knowing that your statue is fully protected against any potential damage or loss during transit.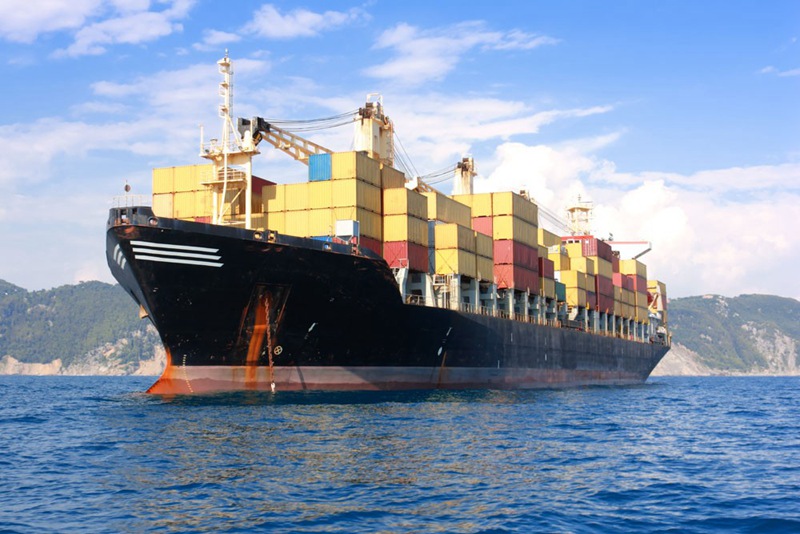 Trevi Factory is proud to offer this marble Saint Lawrence statue, along with a range of other saint statues that are equally beautiful and meaningful. Contact us today to learn more about our products and services.