Introducing Saint Michael:
This is the most handsome Archangel Saint Michael statue for the garden. Trevi's artists used high-quality marble to carve this exquisite Catholic sculpture for you. Especially our artists are devout Catholics. So you could carve a lifelike and spiritual sculpture of St. Michael. The sculpture is full of Catholic elements, starting with the demon Satan as a snake. And Saint Michael is killing Satan with a sword. In fact, there is a Satan in our hearts, so what weapons should we use to kill the fear in our hearts? Of course, you could have us sculpt a St. Michael sculpture for you. This way you could pray at any time. And, you could also allow yourself to be relieved in time.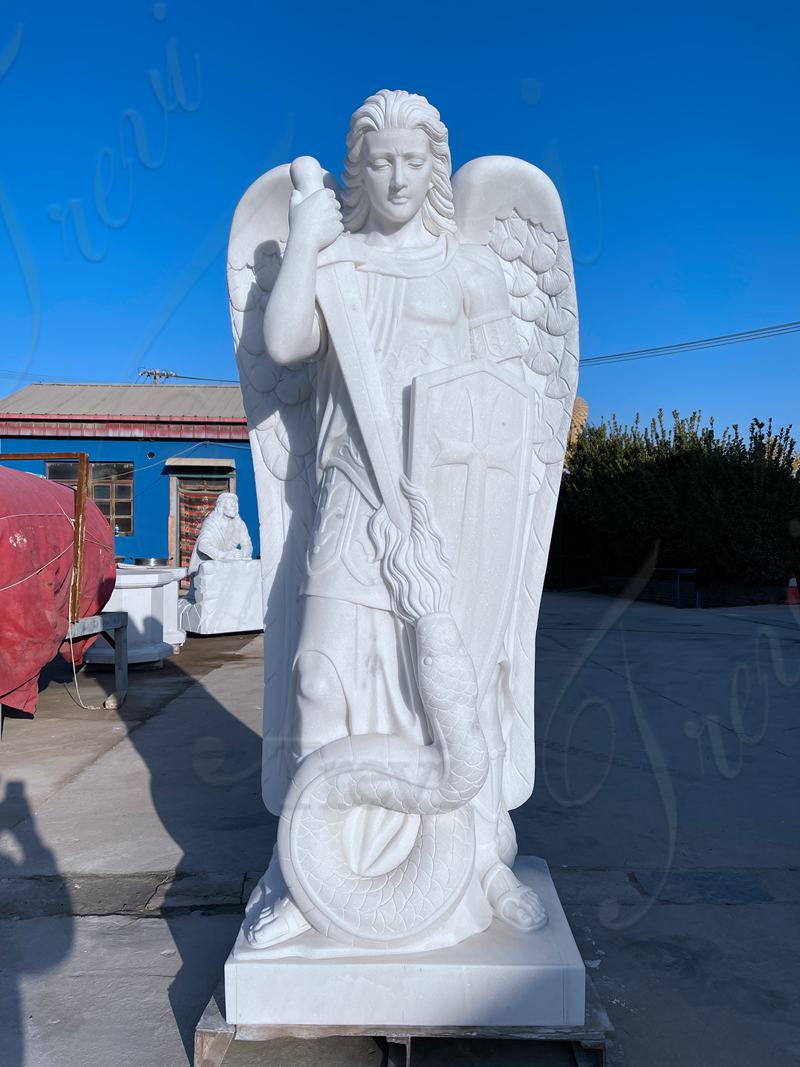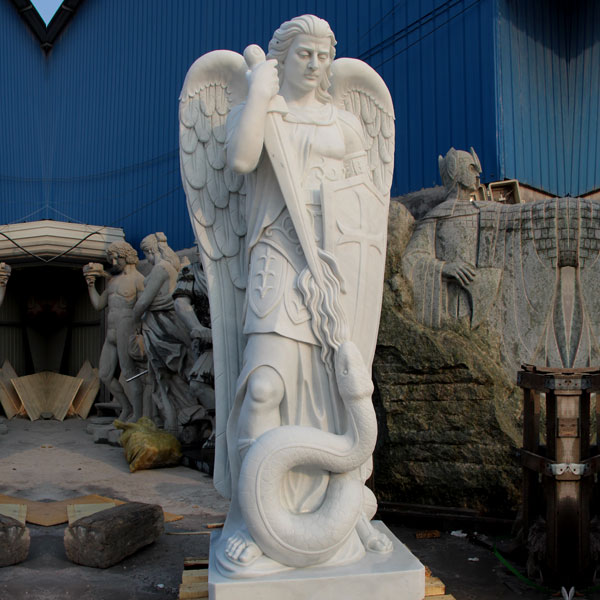 Origin of Saint Michael of the Angels:
Saint Michael of the Angels is one of the seven archangels, and he is the highest angel. One of the most common ways people show their allegiance to the great warrior is to carve a statue of the patron saint of St. Michael. It is recorded in the New Testament that the Archangel Saint Michael led the army of God to defeat the forces of Satan. In the battle of heaven, he defeated Satan. For this reason St. Michael the Archangel is often depicted as a warrior. In particular, the sculpture of St. Michael beheading Satan is very much admired.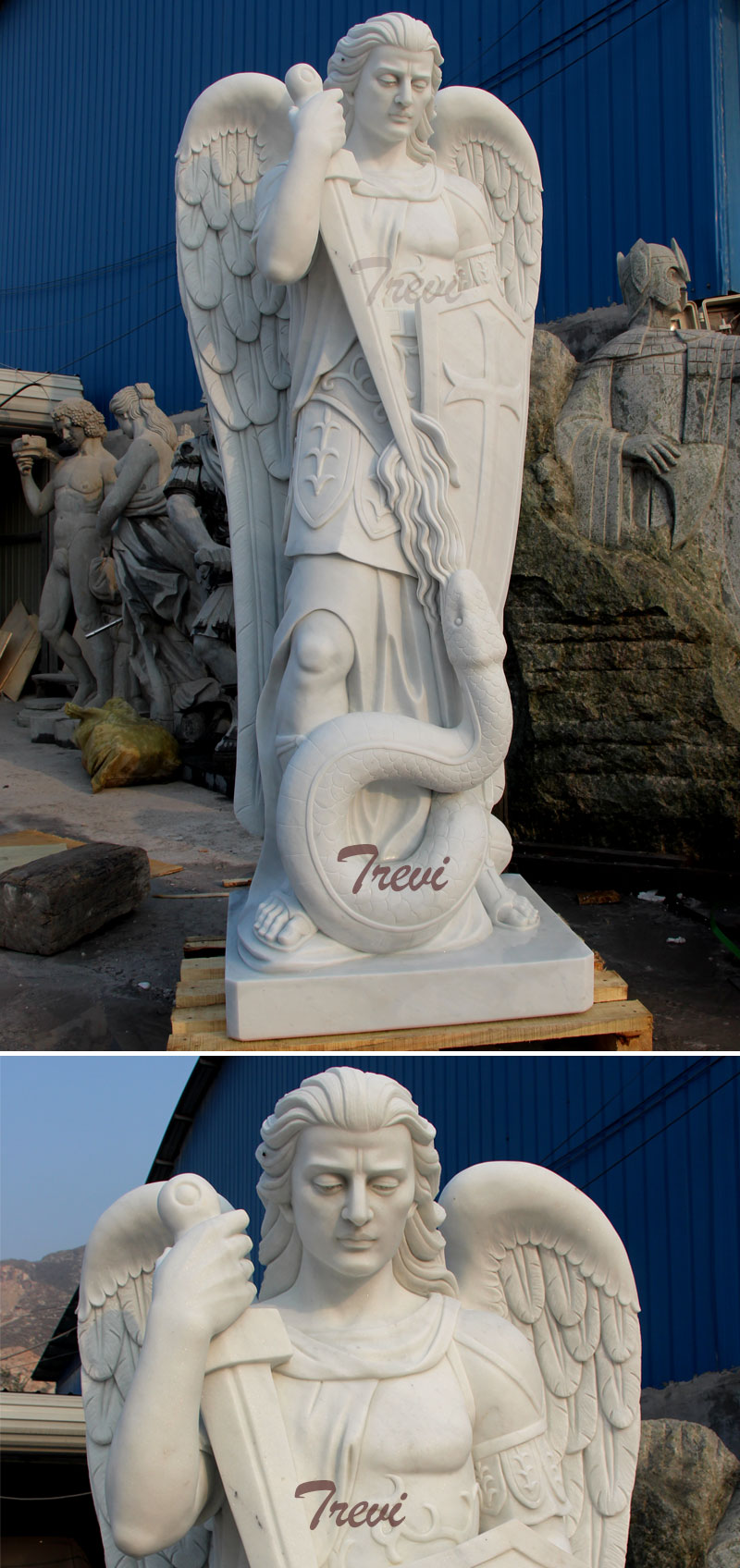 In addition, he is the patron saint of the Catholic Church. There are many other reasons why people worship St. Michael, first of all, the name St. Michael actually means "who is like God". And his loyalty is the standard by which we are now human. Saint Michael's celebration takes place in San Rafael on September 29. People celebrate this holiday by constantly striving to be as brave as St. Michael the Archangel. Of course, Trevi's artists strive to provide our clients with more refined marble sculptures.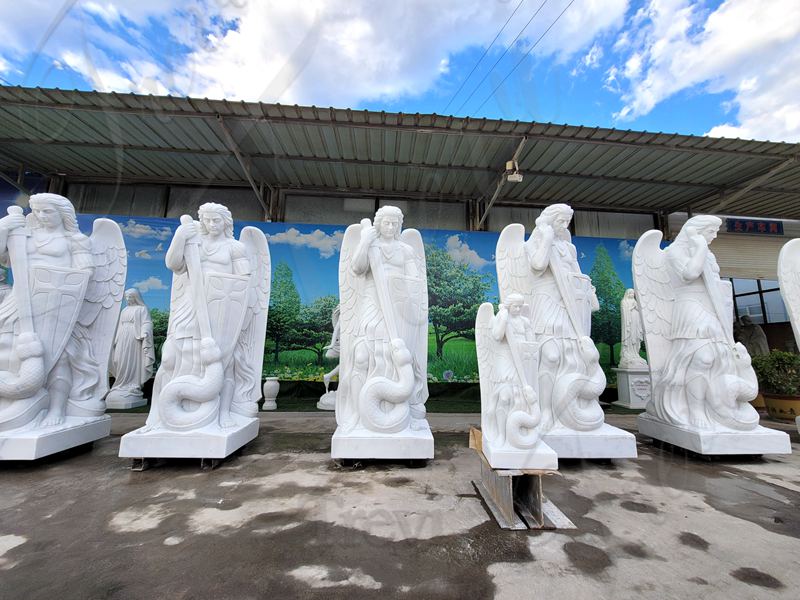 Devoted Artist:
Trevi has been carving marble for 39 years. Our factory is the foundation of family heritage. In particular, our artist Master Yuan is the most senior Catholic sculpture sculptor. He has learned the carving techniques of Catholic figures from his elders since he was a child, so he is very familiar with the expressions and details of each Catholic figure. Moreover, our artists are very demanding of the details of the sculpture, especially the facial expressions of the characters. Without a doubt, you would get a perfect Catholic St. Michael sculpture.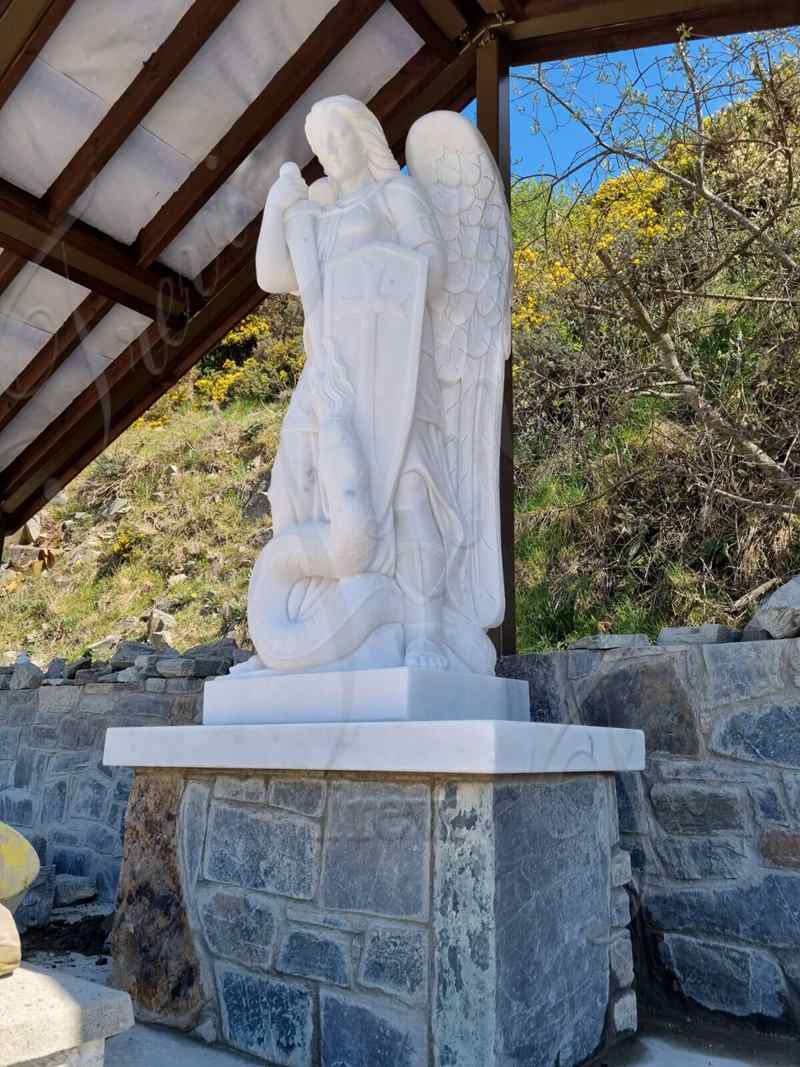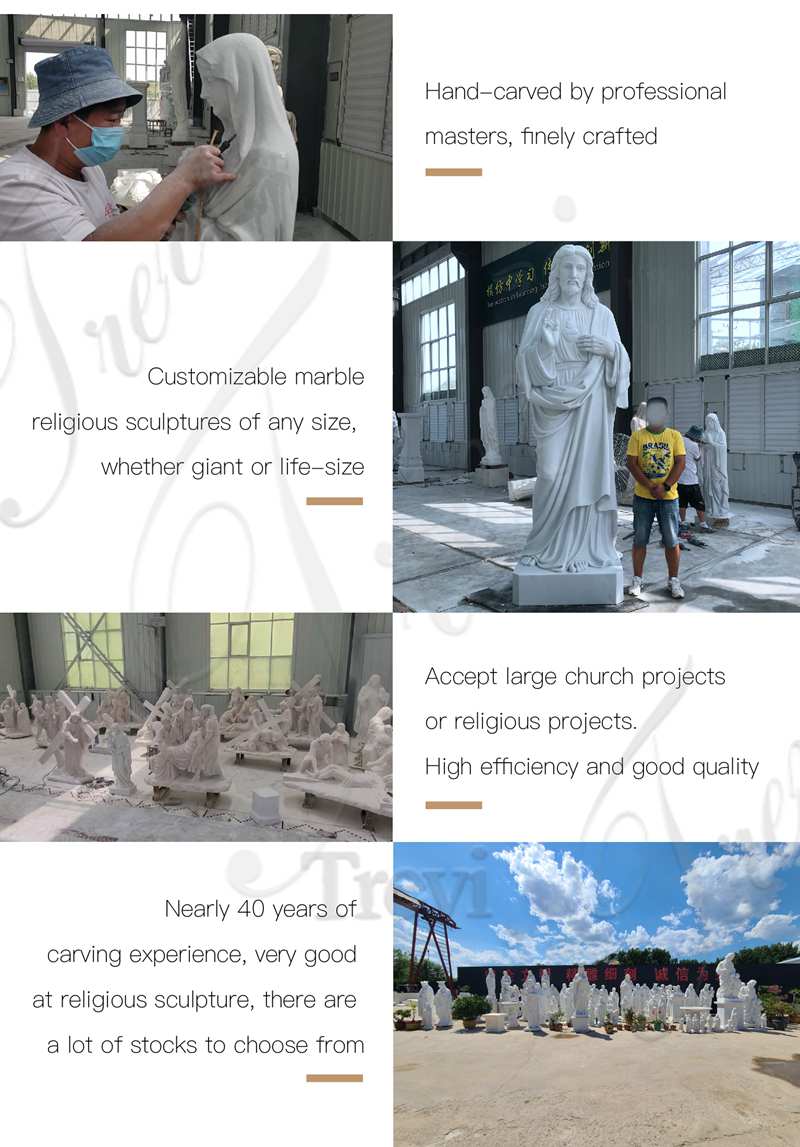 Trevi has always provided customers with reasonable prices and excellent service support. In addition, St. Michael is the guardian of the protection, the army, and the police. We hope you would enjoy our sculptures. You could find the perfect St. Michael the Angel statue at Trevi to suit your needs. Please contact us today for the best price quote.