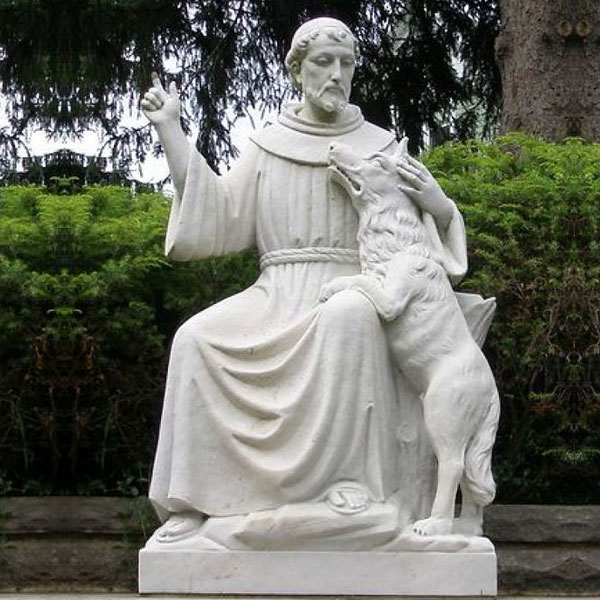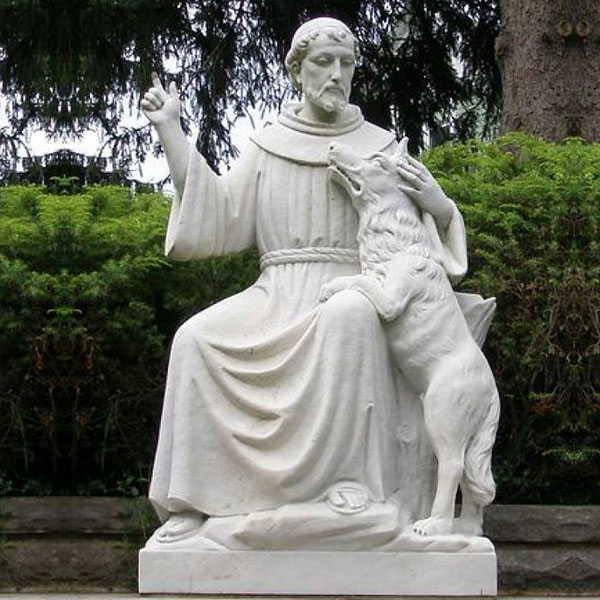 St. Francis of Assisi Introduced:
This marble St. Francis of Assisi white marble statue could be used to guard your garden. Of course, Trevi believes the sculpture could also be accompanied by some fawns and some birds. Trevi could sculpt different animal sculptures for you. This Assisi Catholic White Marble Garden Statue of St. Francis with the wolf is exquisite. The humility and holiness that people strive to achieve is this sculpture. Most people respect St. Francis because he lived a simple life. He was completely devoted to Christ and tried to imitate his way.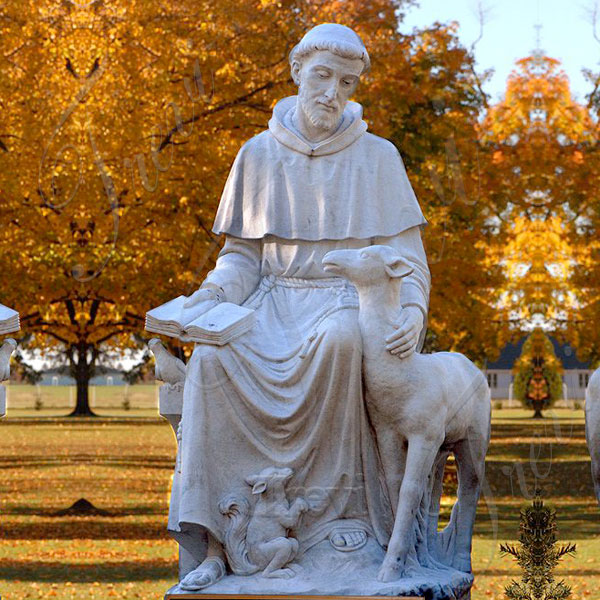 And we often find figures of St. Francis surrounded by animals. Because he is closely related to the earth and animals. He was also a great missionary and the founder of several Catholic churches. This lovely statue of St. Francis is surrounded by birds and deer. The statue is carved from Tianren marble, which is durable and lightweight.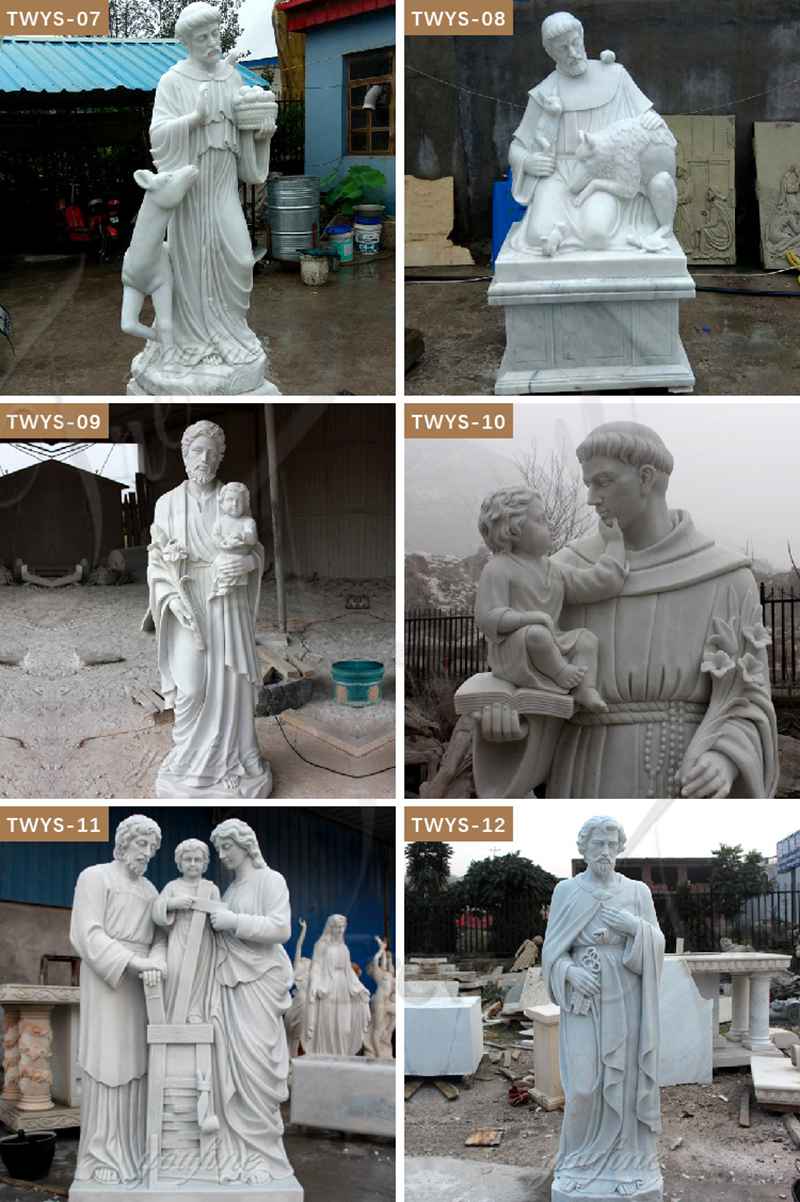 A kind Smile and Look:
This Catholic saint sculpture is made of natural marble material. Trevi marble St. Francis of Assisi is very attractive. First of all, we could see that the saint's expression is very friendly. And he always smiles and treats people very gently. In addition, the forms and postures of these animals are vivid.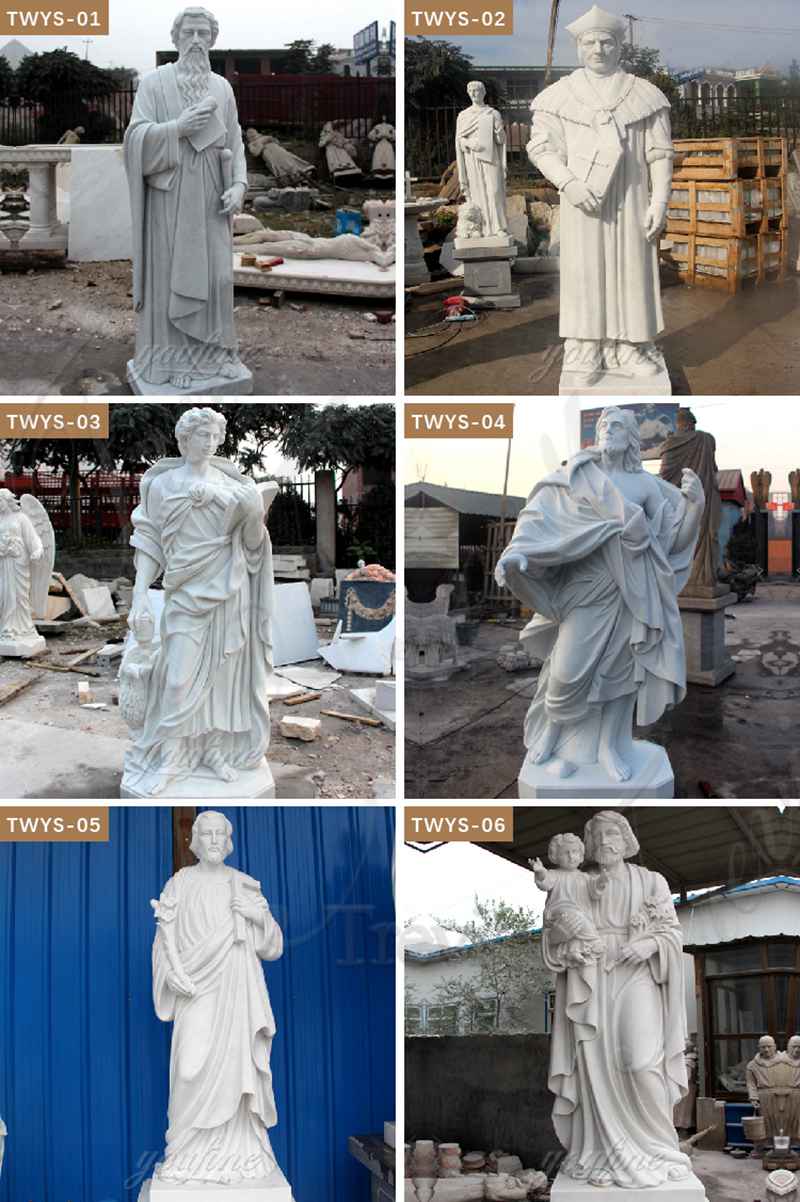 A Variety of Marble Raw Material Options:
This marble St. Francis of Assisi is carved from natural marble. Of course, we have different marble materials. For example, we have Fangshan white, Sichuan white, Guangxi white, and other white marbles. We would buy the material from the mine so we could get a very good price. Every month, we have professional workers to select materials from the mine to ensure good prices. And we choose the best engraving materials. If you have a request for the type of marble, please let us know, we would try our best to meet your request and carve a perfect marble sage sculpture for you.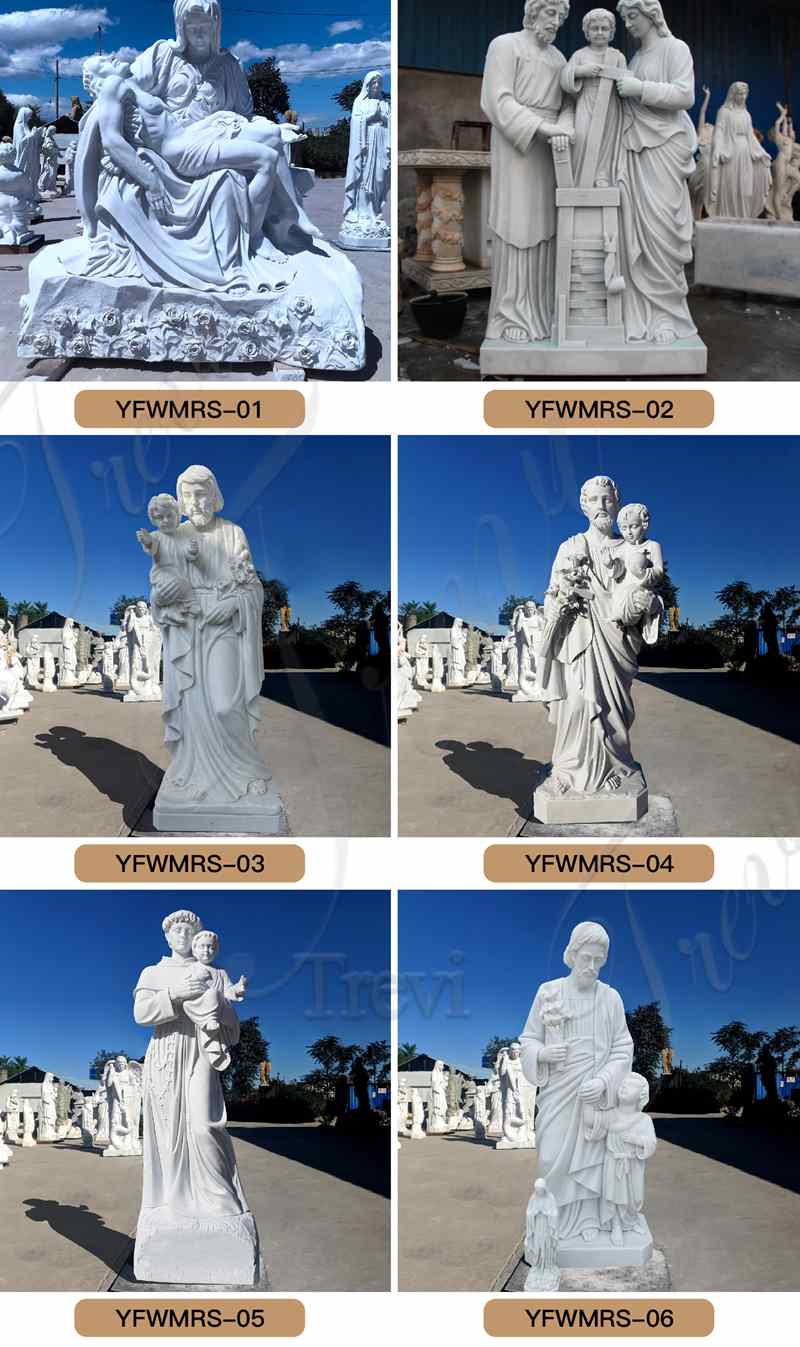 Excellent Sculptor:
Our marble figure sculptures are handcrafted. We artists beat and polish the sculpture bit by bit with our hands. Because it is handmade, every detail of the product could be handled well. You could clearly see that the saint's hair and clothes are very realistic. And our artists are very good at sculpting human expressions. So the overall effect of Trevi marble St. Francis of Assisi looks attractive.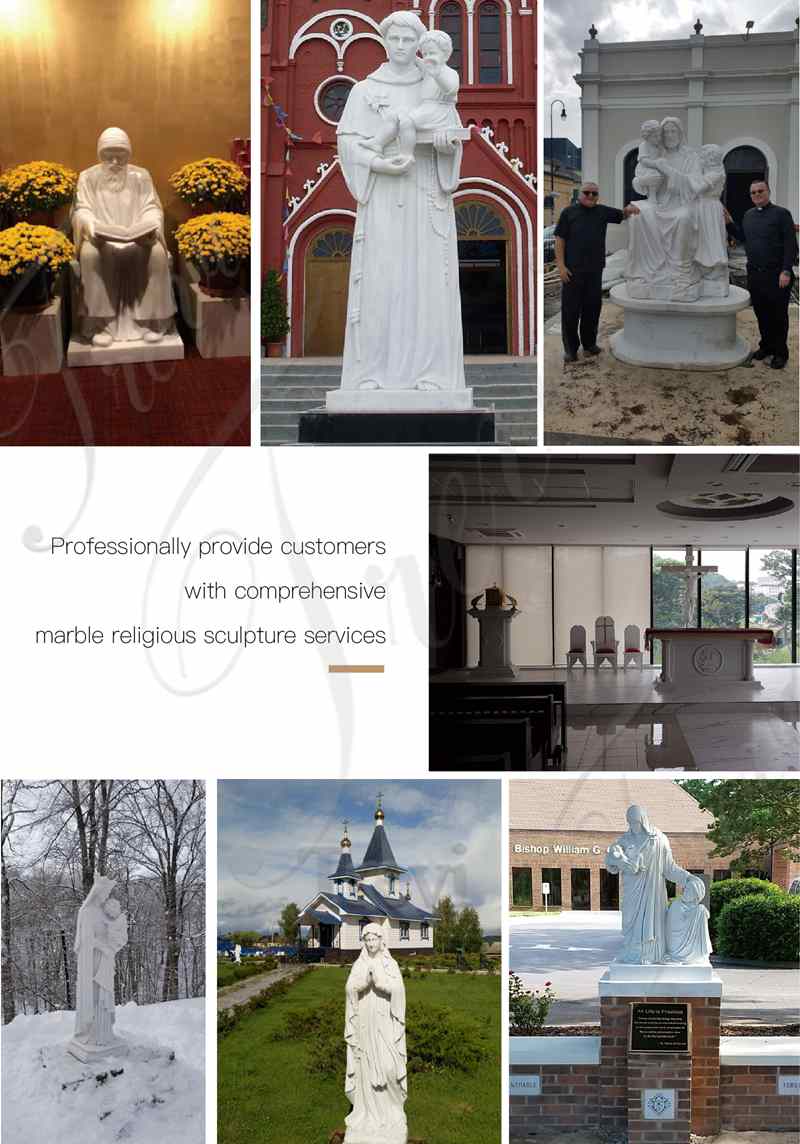 So choose Trevi, we would provide you with the best quality marble sage sculptures and the best service. If you have any needs, please contact Trevi immediately.