Imagine a beautifully crafted statue of patron saint francis of assisi garden statue with doves as the focal point of your garden area, courtyard, or foyer. A good example is our Patron saint francis of assisi garden statue with doves carved from natural stone . In this charming depiction of the patron saint of animals and nature, Saint Francis is shown holding a dove at his arm.
The son of the merchant of Saint-Francis Assisi, born in this city 1182 God chose to be a living embodiment of Christ in the land of the poor and the suffering of the world, he very early with high respect and burning inspired love of poverty and humiliation. The thought of the sad man, who did not lie down, made him full of the holy envy of the poor, and restricted him from giving up his abhorrence of wealth and worldly status. When he appeared in poor clothes, he was delighted by the contempt and hard usage he received from his father and the townspeople. "Now," he exclaimed, "I can say, ' The father of our art in heaven. ' But the divine Love burns so him that it cannot be ignited as the desires of others.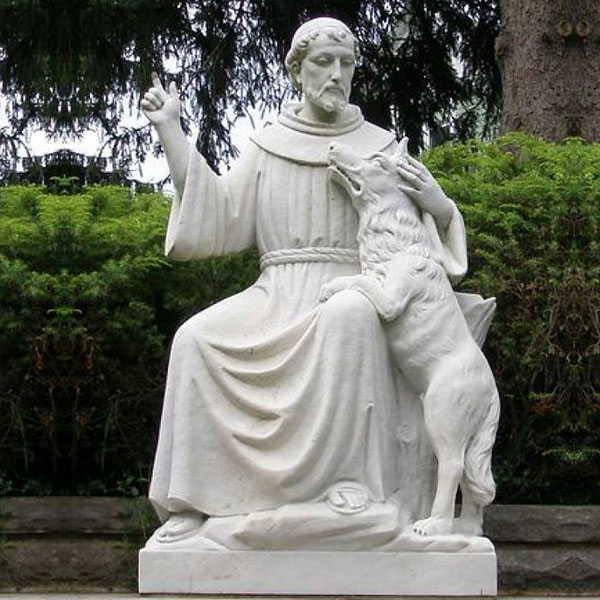 Many people joined himself and were composed of the Pope Innocent III. Became a religious order that spread rapidly throughout the Christian world. Patron saint francis of assisi visited the east after a vain quest for martyrdom, and his life, like his divine master, now preached to the masses, and is now spending the desert loneliness in fasting and contemplation. During one of the retreats, he received his hands, feet, and the imprint of the five bleeding wounds of Jesus.