This statue shows us Saint Matthew reading a book, also known as Levi, one of the Twelve Apostles of Jesus Christ. He is considered the author of the Gospel of Matthew, the first book of the New Testament, which records the life and teachings of Jesus. St. Matthew is recognized as the patron saint of accountants, tax collectors, bankers, and customs officials. He was respected and loved by many people.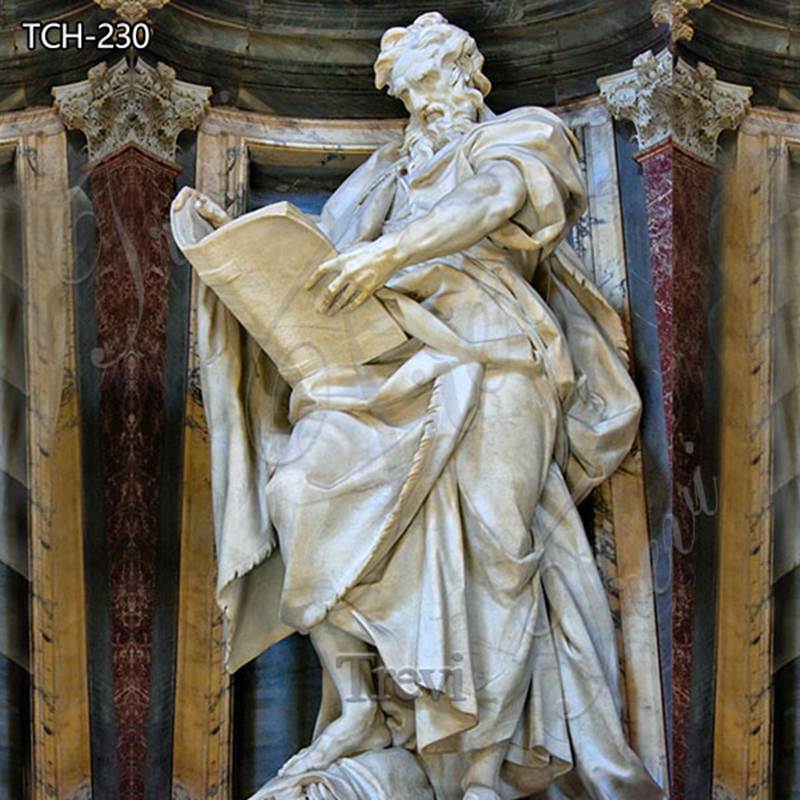 Why Use Natural Marble?
The natural veining and coloring of the marble create a unique texture that adds depth and dimension to the statue. And, the smooth surface of marble allows for a high level of detail during the carving process, ensuring that every nuance of the subject is captured. Additionally, marble is a durable material that would stand the test of time, making it ideal for making the Saint Matthew statue.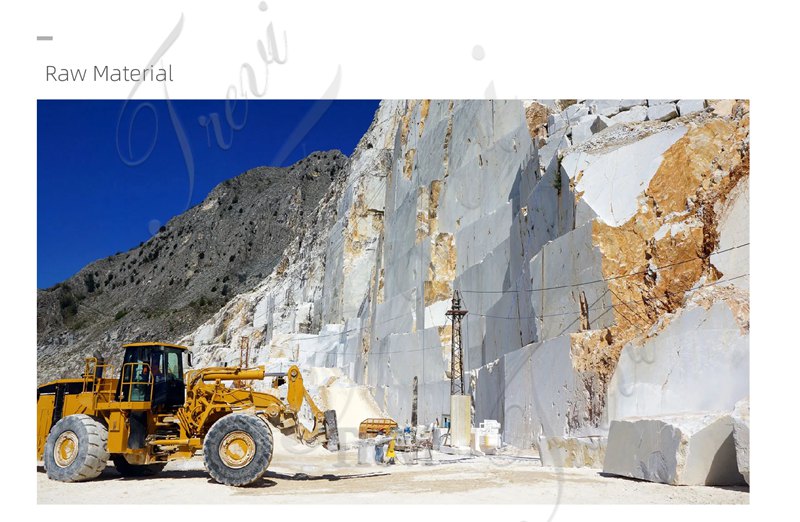 Professional Religious Figure Carving Artisans:
Carving marble religious statues requires a high level of skill and expertise. A professional religious figure sculptor with years of experience is necessary to create statues that accurately depict the subject matter. Our factory has a team of highly skilled and experienced artisans who specialize in making religious statues. They have a deep understanding of religious figures, could accurately capture the characteristics of the characters, and display them perfectly.
Trevi Factory Introduction:
Trevi factory is located in the famous hometown of the statue in China, Quyang County, Hebei Province. There is a strong atmosphere of statue art here. Decades of statue production experience make us fully capable of carving any statue you want for you. The one-stop statue purchase service enables you to receive the goods easily at home. Full transportation insurance protects your interests from loss to the greatest extent. Our staff ensures that each product is of high quality, creating statues that would be treasured for generations to come.

Trevi also offers a Factory Price Guarantee to every customer. If you would like to purchase life size saint statues, please do not miss Trevi factory.