This meticulously hand carved White Marble St Michael Statue for church, any Catholic family decoration or other public places, which symbolizes the victory of good over evil. Our religious marble statues are hand carved from a sturdy statue of white marble taht are carefully selected by our workers, and this statue is 180 cm tall with a marble base.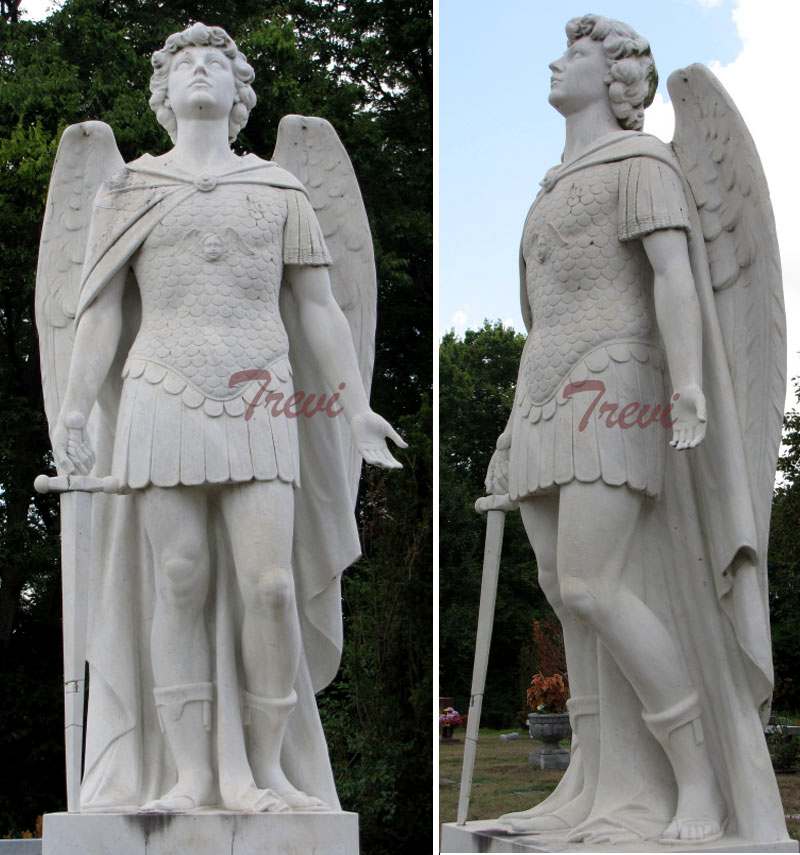 St. Michael has the title of the Archangel who belongs to him, the same title as Gabriel (the power of God) and Raphael (God heals). In the New Testament, the Angel St. Michael was proposed as the opponent of the devil, the winner of the final battle against Satan and his supporters. We could find the description of the battle and his victory in the 12th chapter of Revelation.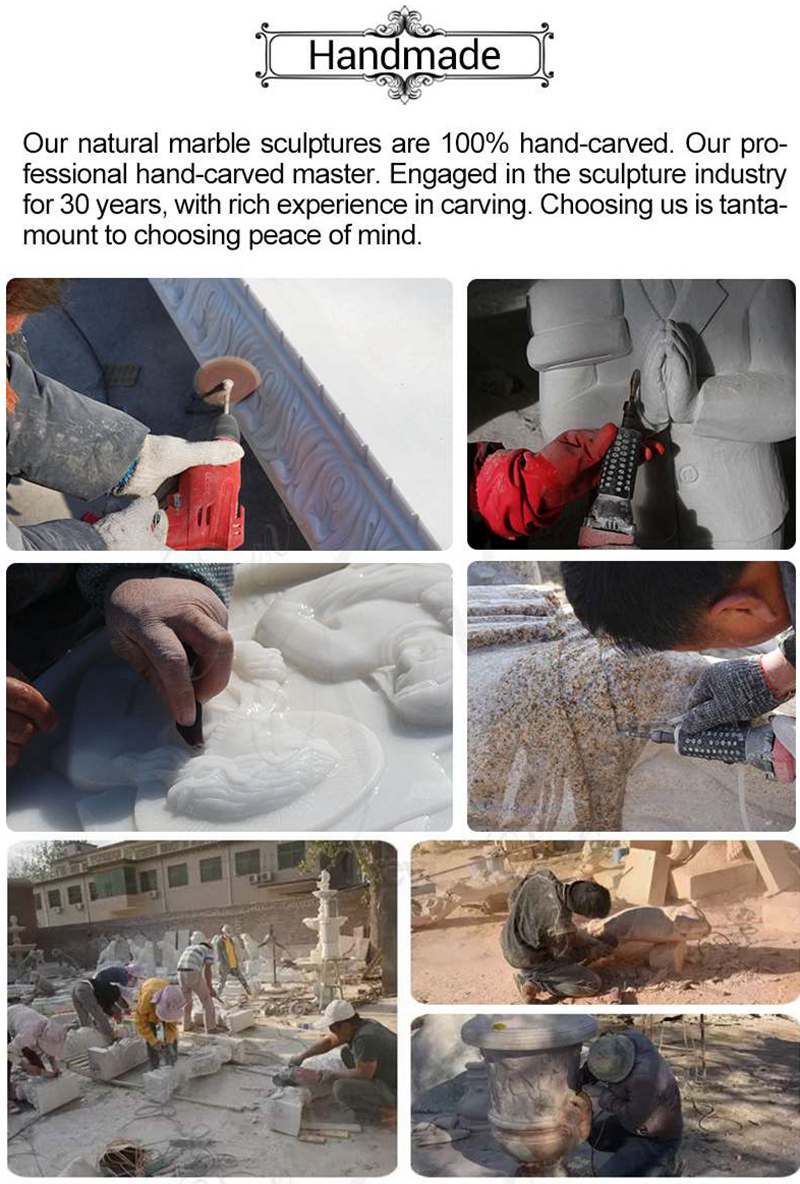 Today, the church celebrates St. Michael's Day together with Saint Gabriel and Saint Raphael on September 29. In the past, in order to commemorate the Archangel (still celebrated in the town of Monte Sant'Angelo), there are two ceremonial festivals: September 29th, this is a festival celebrated only in Rome, as a commemoration of the honour of his honour in Via Salaria. The dedication of the old cathedral; the other is the celebration of the Sipontini army against the invaders in a special way on May 8th, when Saint Michael appeared on the anniversary of Bishop Siponto in Gargano.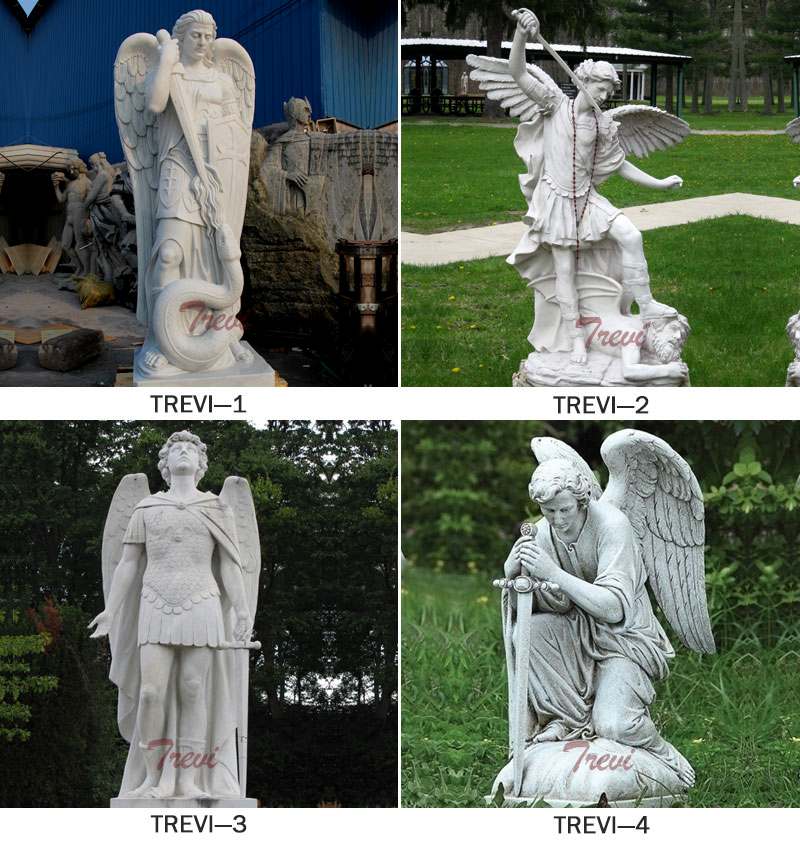 Our main purpose is to meet the needs of our customers by exceeding their expectations each time. For our important customers, we offer customization to meet their needs. With such a wide range of products and large-scale production facilities, we could assure our customers the diversity and timely delivery of their products. This does not mean that we compromise on product quality. In fact, we have strict guidance on the products that pass the quality control process, and we even provide the best quality storage and packaging for our White Marble St Michael Statue.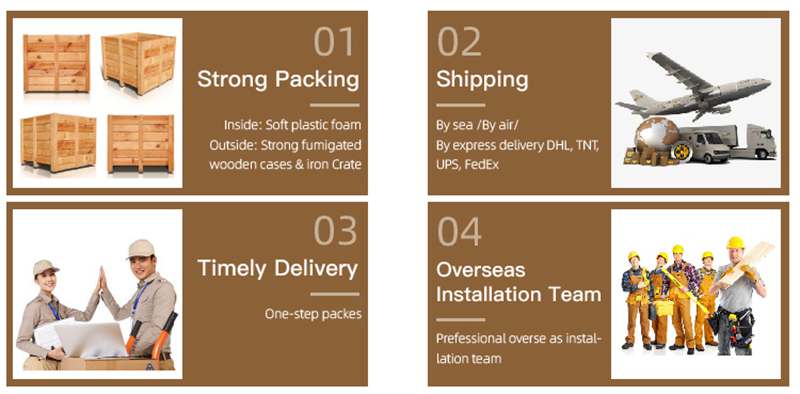 As a 30 years of marble sculptures and products supplier, we could guarantee the quality of the product of White Marble St Michael Statue. We are highly dedicated professionals and focus on the finest details to serve our clients.