Holy Family Statue Introduction:
This marble Holy Family statue is very popular online. It shows us the picture of the Virgin Mary holding the baby Jesus and standing with St. Joseph. This picture is very warm. The realistic carvings make us think for a moment that it is the real Virgin Mary and Jesus, and St. Joseph appears in front of us. Every part and detail of them is perfectly presented. You could place this statue in churches, schools, or in your garden at home.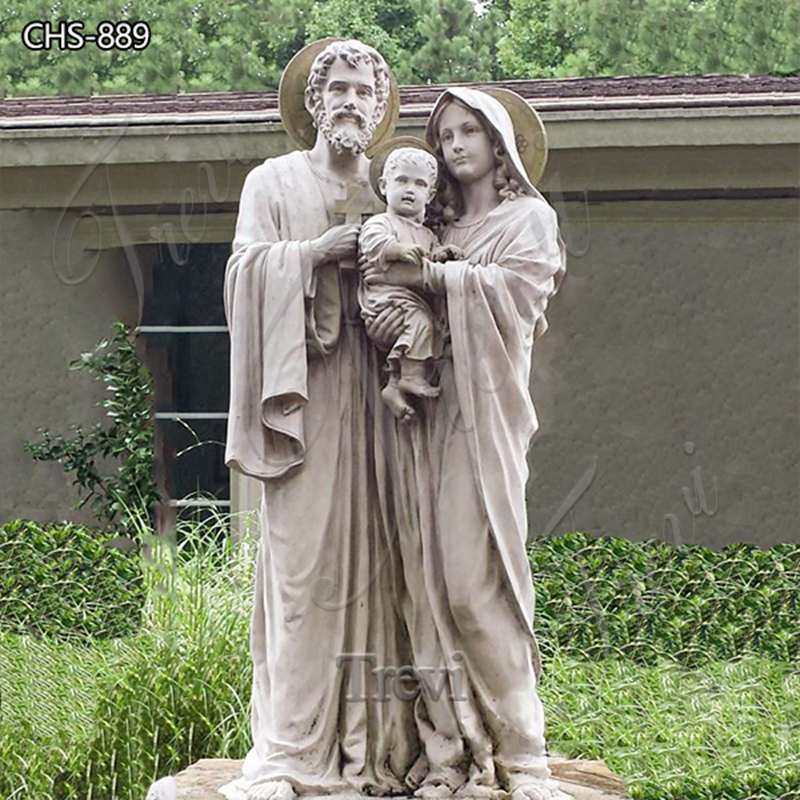 High-Quality Marble Statue:
Trevi Factory could assure you that the marble religious statues we make are of high quality. This is because we use high-quality natural marble. Natural marble is a gift from nature to us. It has a certain degree of flexibility and is very suitable for carving, so it is the material of choice for excellent artisan carvers to show off their skills. Natural marble also enables statues to have a long lifespan. We use a whole piece of marble when carving this holy family statue for sale online, so there is no glue bonding, and the statue is of high quality.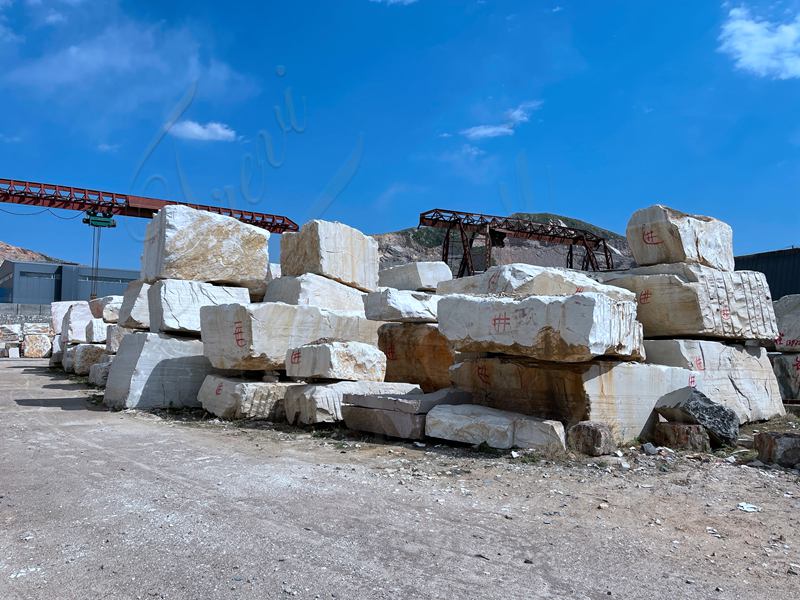 Excellent Carving Artisans:
The Trevi factory has experienced and highly skilled engravers. Their carving skills are inherited from their parents. Influenced by the atmosphere of the sculptor family, they came into contact with statues at a very young age and had a strong interest in them. After decades of engraving learning and practice, they finally became well-known engraving artisans in the industry. All the products carved by them are lifelike and could be called rare works of art. Therefore, customers who have worked with us have greatly praised its carving skills.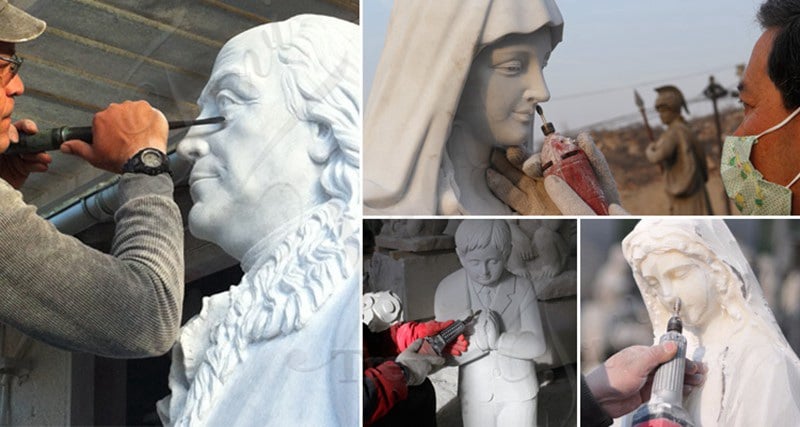 Why Do People Buy Religious Statues?
We all know that religious belief is an important part of the cultural traditions of Western countries. Our Lady of Jesus always has kind thoughts in her heart, prays for people, and brings blessings to people. Therefore, when people encounter suffering in this world, they would pray to Jesus or the Virgin, or other corresponding saints, etc., and the lifelike statues become the objects of people's prayers, bringing people spiritual comfort. People put it in churches, in their own yards, or in schools for regular prayers, to eliminate suffering and bring well-being to themselves, relatives, or friends.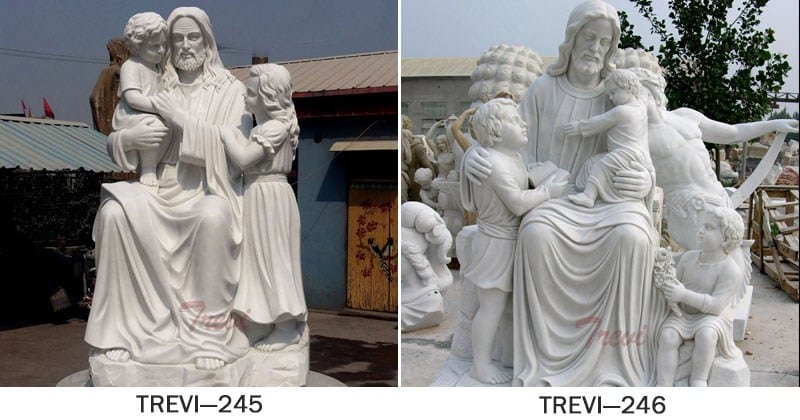 Trevi welcomes friends from all over the world. If you are interested in this marble Holy Family statue for sale in the Trevi factory, please feel free to contact us.