Saint Thomas Introduction:
This marble statue shows us Saint Thomas, one of the twelve disciples of Jesus. People often call him "Doubtful Thomas". It is precise because he adopted a "non-believing" attitude towards the resurrection of the Lord Jesus, expressing that he had to touch his wounds before believing in the real thing, and Jesus also showed the wounds on his body. Prove your resurrection. After seeing Jesus alive, he declared his faith in Jesus, who also called him a believer.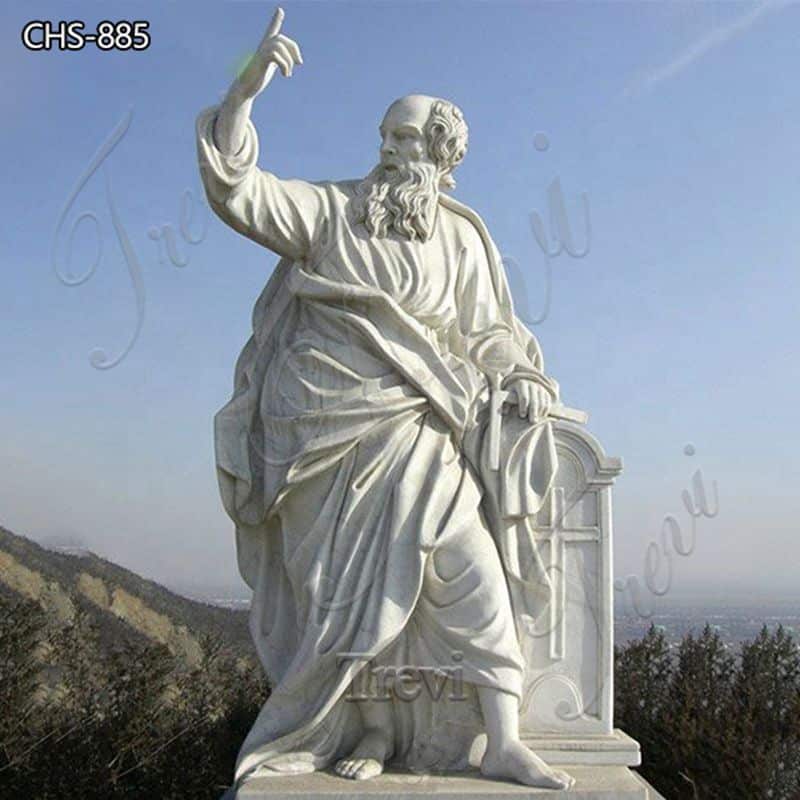 Purely Hand-Carved by Top Artisans:
The marble religious statues made by the Trevi factory are all carved by professional artisan carvers of the Trevi factory. They only specialize in the carving of various religious statues in the factory. They perfectly present the designer's design stroke by stroke. Although this process requires a relatively long process, the statues they finally present are all fine products.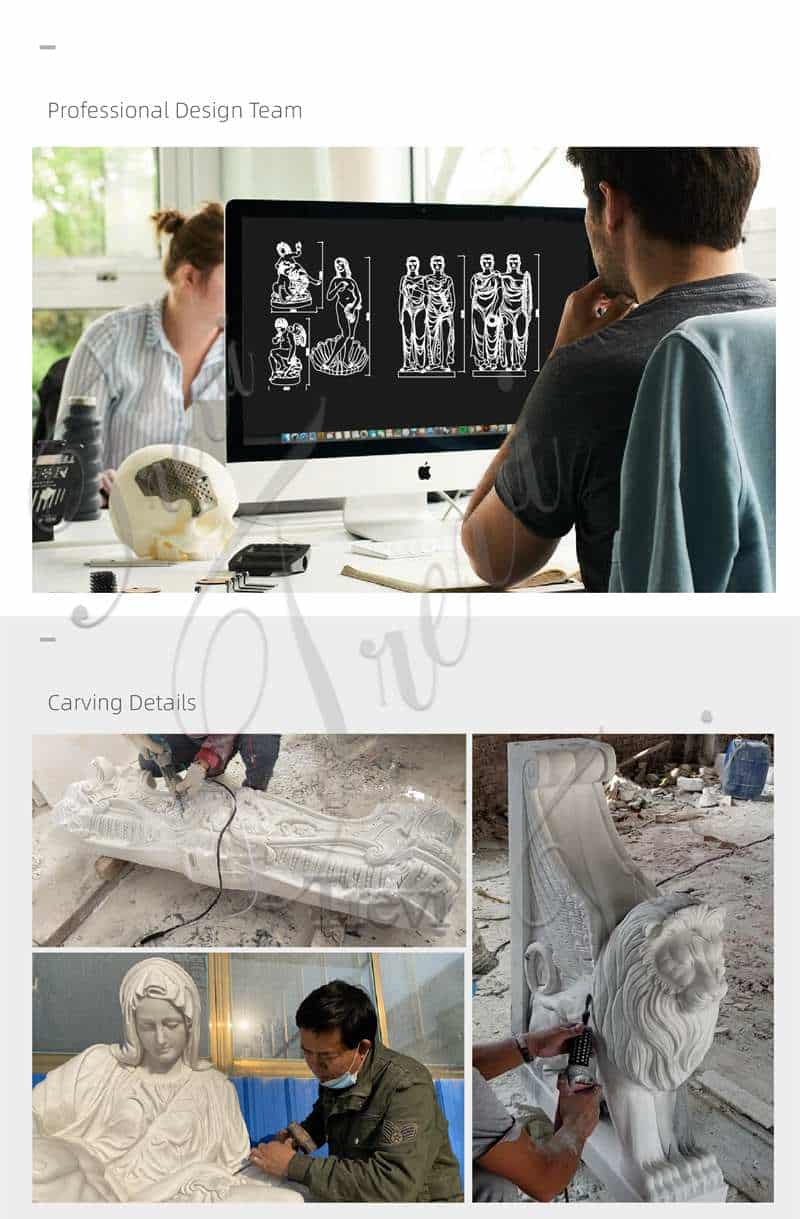 More Saint Statue Choices:
Trevi factory not only made statues of St. Thomas in marble but also has many other Saint statues for sale, such as St. Francis in marble, St. John in marble, St. Peter in marble, St. Joseph in marble, St. Anthony in marble, etc. For all the saint statues you want, we could restore them perfectly.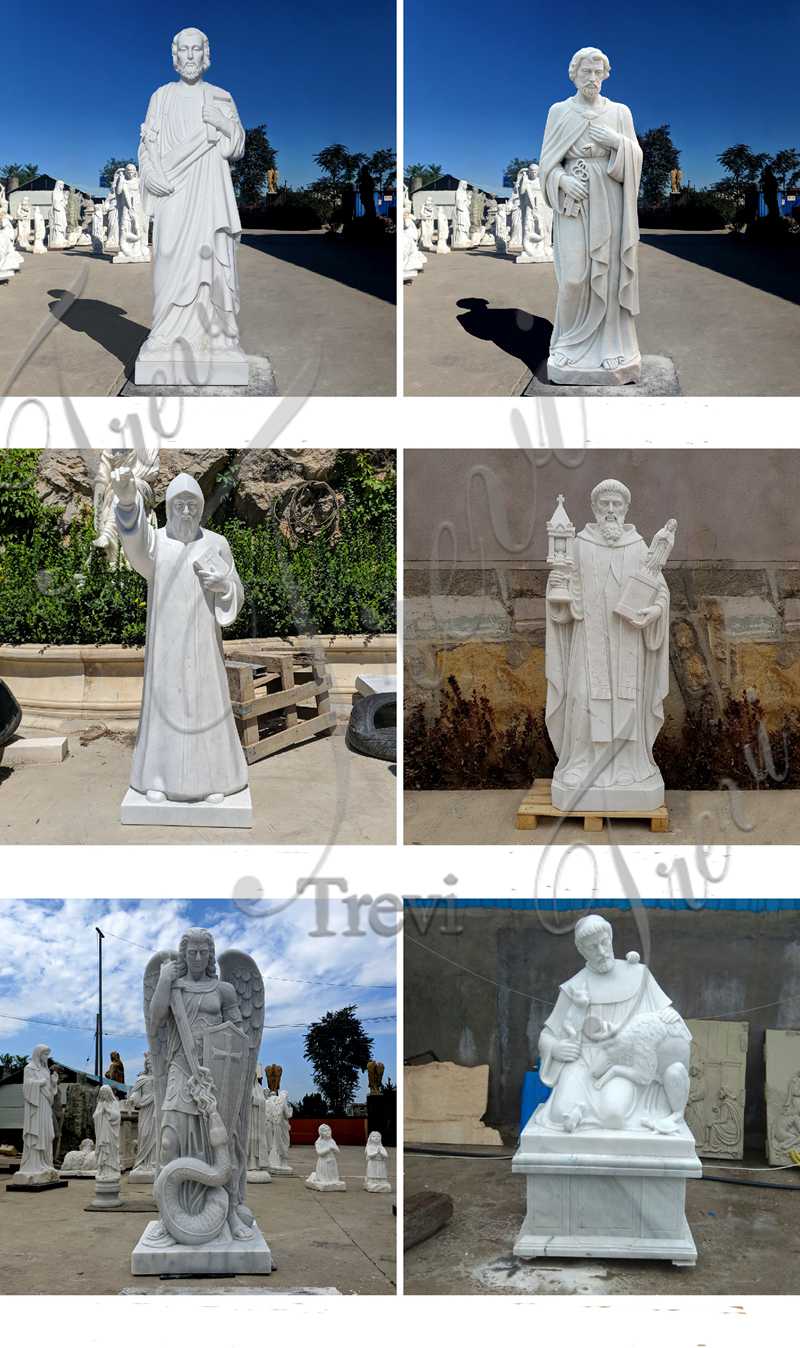 Real Customer Feedback:
Trevi has cooperated with many foreign clients and has also cooperated with some churches on many large projects. We make marble religious statues all over the world in churches, gardens, schools, and more. And our customers are very satisfied after receiving the statue, sending us a lot of feedback pictures. This positive feedback would further motivate us to make even better products.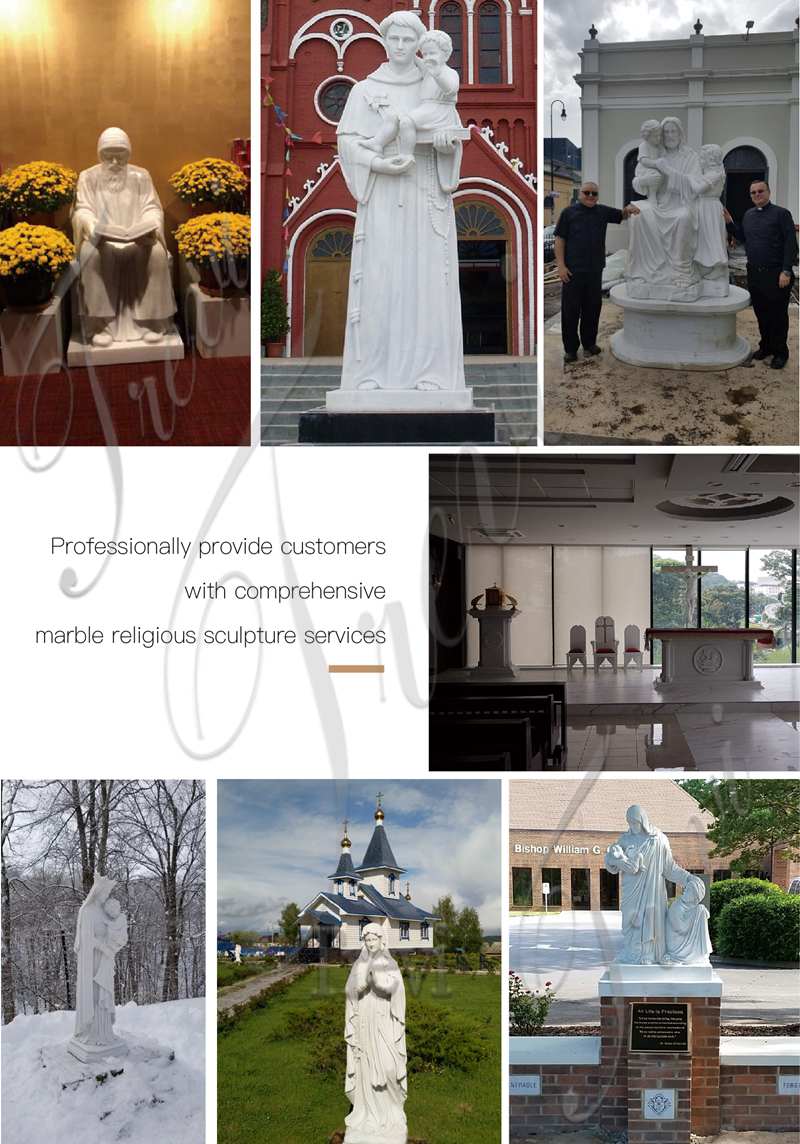 Trevi is confident to be your best partner. If you are interested in the Saint Thomas statue, please feel free to contact us.