Saint Mark Details:
This statue shows us the saint Mark. Although Mark was not a direct disciple of Jesus, St. Mark was the author of one of the four Gospels and played a vital role in spreading the Gospel as a missionary to the early church. Therefore, St. Mark has been admired and respected by people. Whether you place this statue in a church, school, or your own garden, it is very suitable.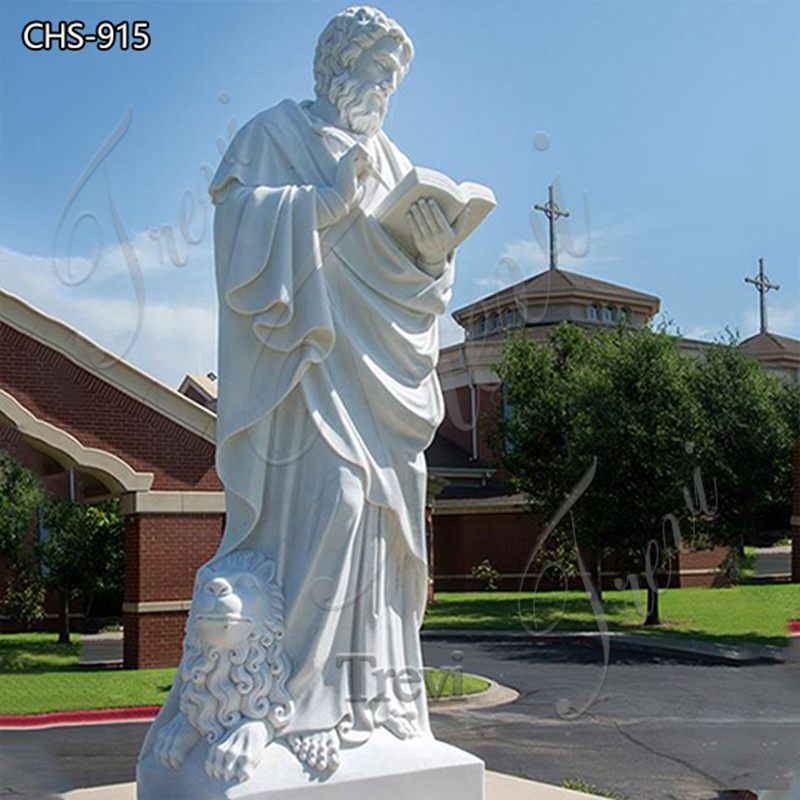 Advantages of Natural Marble Statue:
First of all, the statue made of natural marble looks noble and elegant, bright and crystal clear, hard and durable, and beautiful.
Secondly, religious statues made of natural marble not only look noble but also have a long service life. Whether you place it indoors or outdoors, it would stay in good condition for a long time.
Third, some natural marble statues come with beautiful and natural veins. These veins make a great decoration.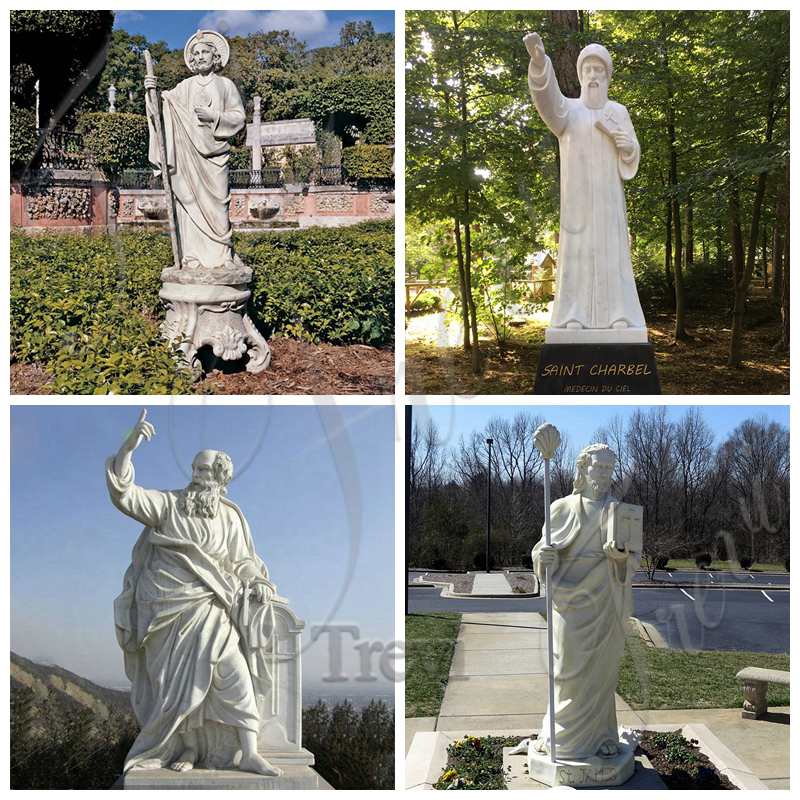 Rich Experience in Religious Statue Production:
The Trevi factory has been making marble religious statues for decades. Our factory has specialized marble religious statue artisans who have a deep understanding of religious figures. Decades of carving experience enable them to portray every religious statue figure vividly and extremely realistically. So, we are fully capable of making every piece of marble religious statue well. You could buy with confidence.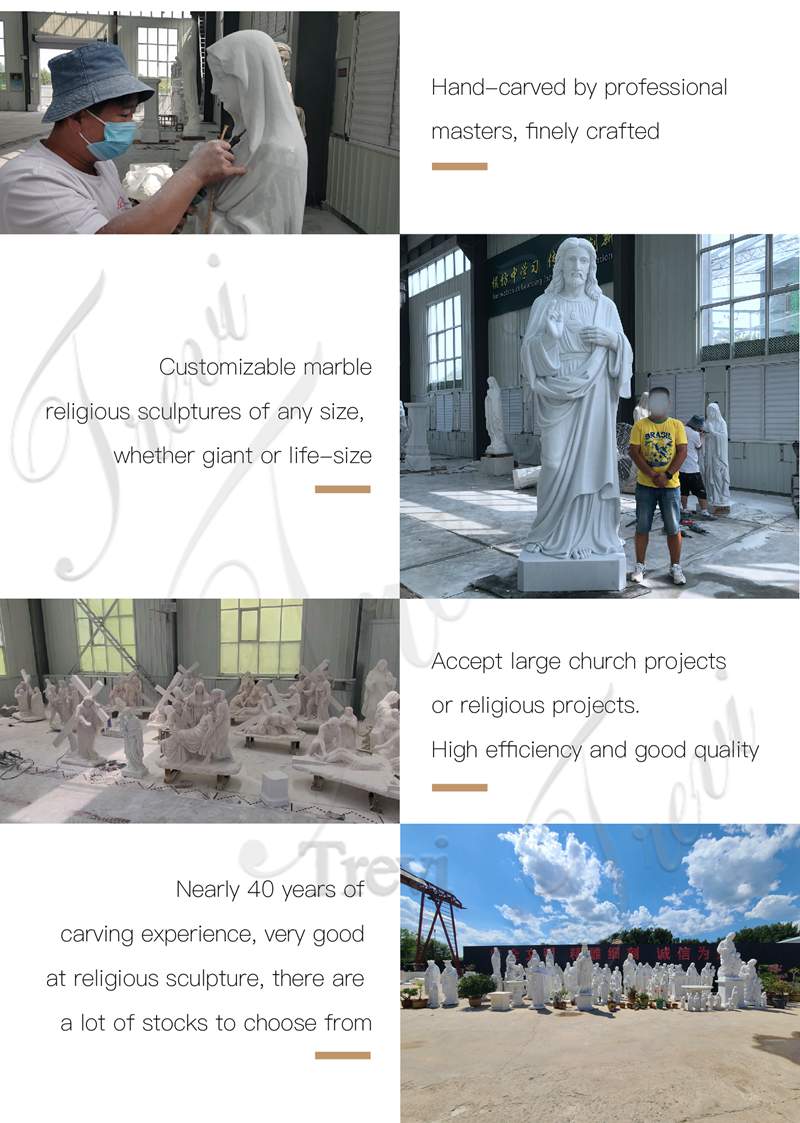 Real Customer Feedback:
Marble religious statues produced by the Trevi factory are found in churches, schools, and gardens all over the world. Our customers were very satisfied after receiving the statues and sent us many feedback pictures. These feedback pictures would further motivate us to provide customers with better religious status.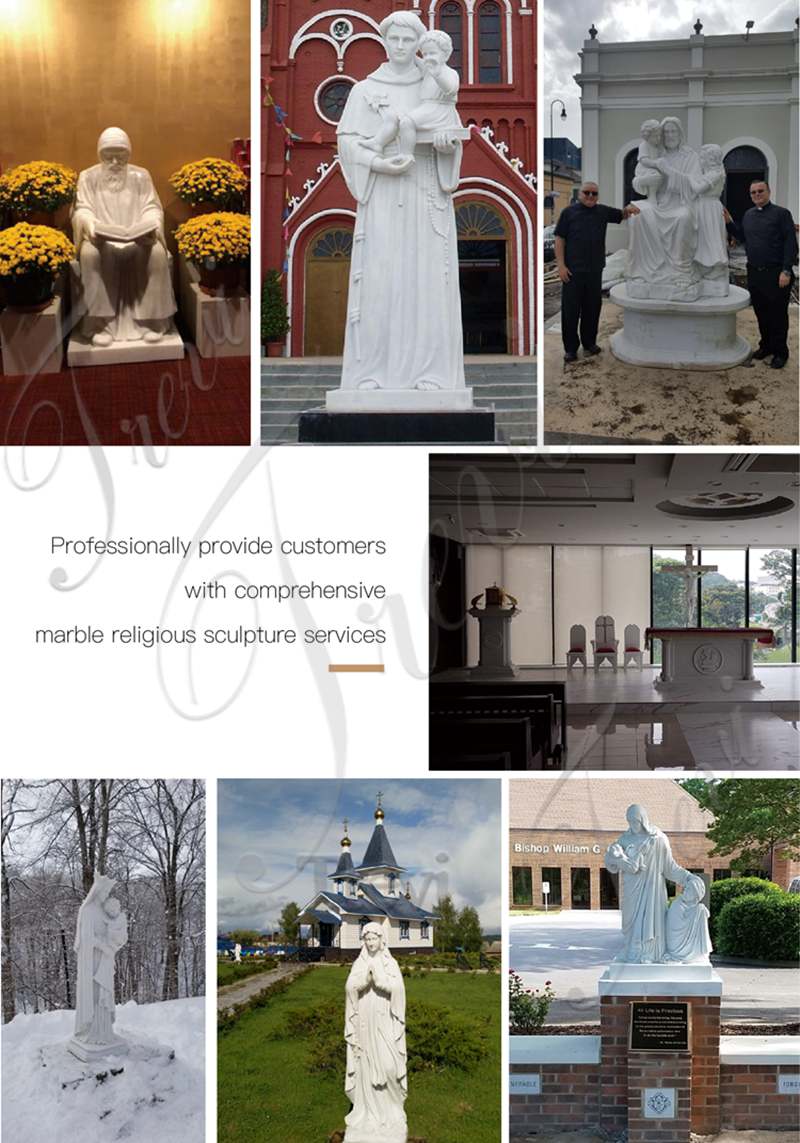 Trevi welcomes friends from all over the world. If you are interested in our marble life-size saint statues, please feel free to contact us.