Mother Teresa Statue Detail:
The St Mother Teresa statue monument is hand-carved from pure white marble and stands 170cm tall.  The religious garden statue of st mother Teresa depicts Mother Teresa wearing a sari and holding the baby. This is an st mother Teresa statue monument we carved for a church in the United States, placed in front of the church, and is a public artwork.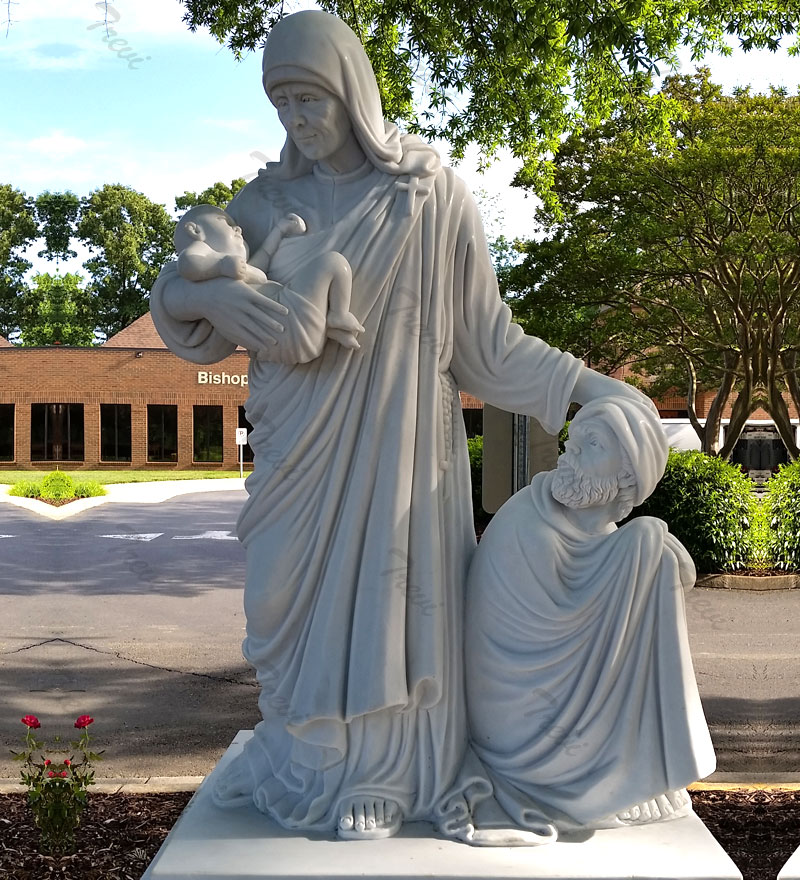 St Mother Teresa's Contribution:
St mother Teresa was born in Agnes Gonxha Bojaxhiu in Skopje, Macedonia, on August 27, 1910. Her family is of Albanian descent. At the age of 12, she felt a strong sense of God's call. st, mother Teresa knew she must be a missionary to spread the love of Christ. At the age of 18, she left her parents ' house in Skopje, and joined the Convent of Loreto, an Irish nun community, carrying out missions in India. After a few months of training in Dublin, she was sent to India, where she launched her initial oath as a nun on May 24, 1931.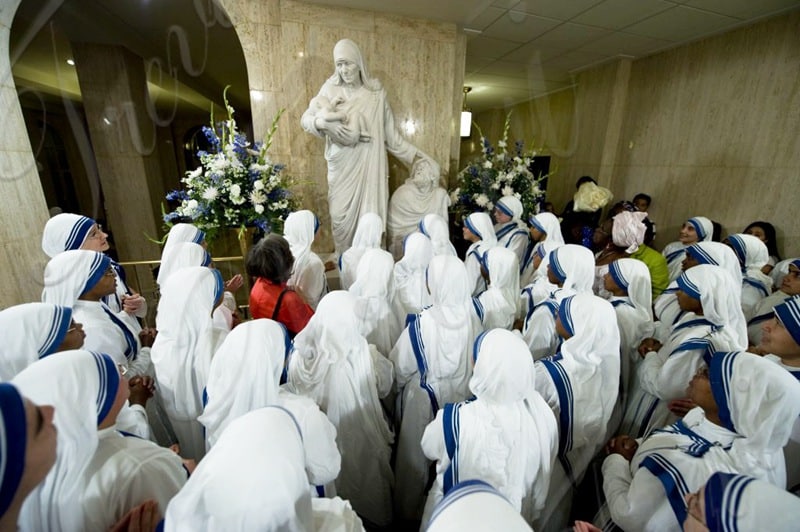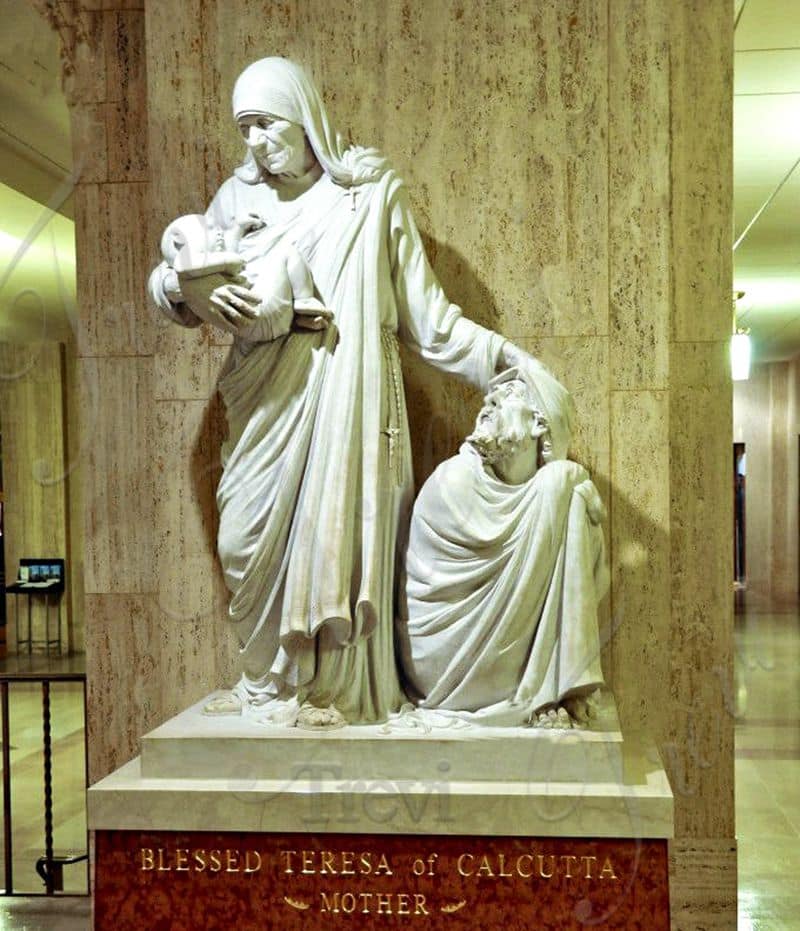 From 1931 to 1948, Mother Teresa taught at St. Mary's High School in Calcutta, but she was impressed by the misery and poverty she glimpsed outside the monastery wall, and she was given the permission of her superiors to leave the monastery school in 1948 and devote her energies. st mother Teresa herself worked among the poorest poor people in the Calcutta slums. Although she did not have the funds, she relied on the sacred Providence to run an open-air school for children in slums. Soon she was joined by volunteer helpers and was about to provide financial support.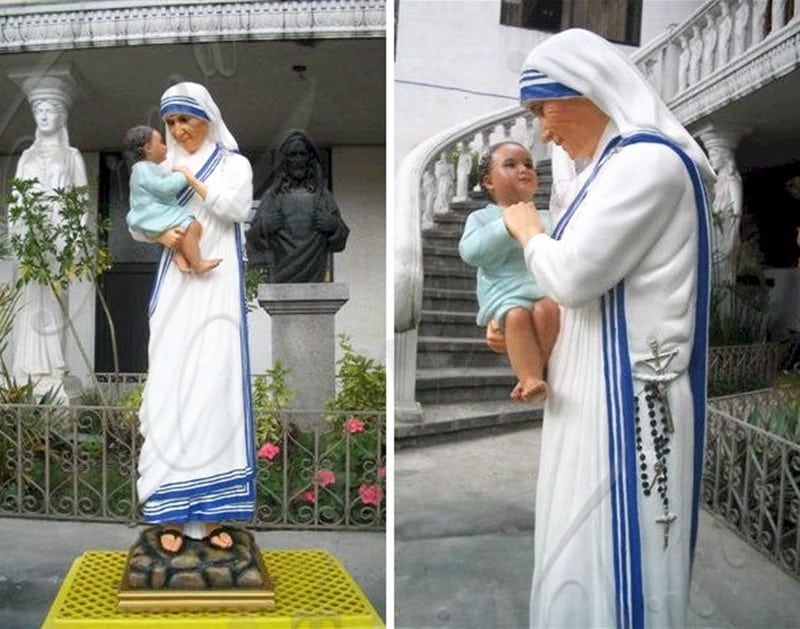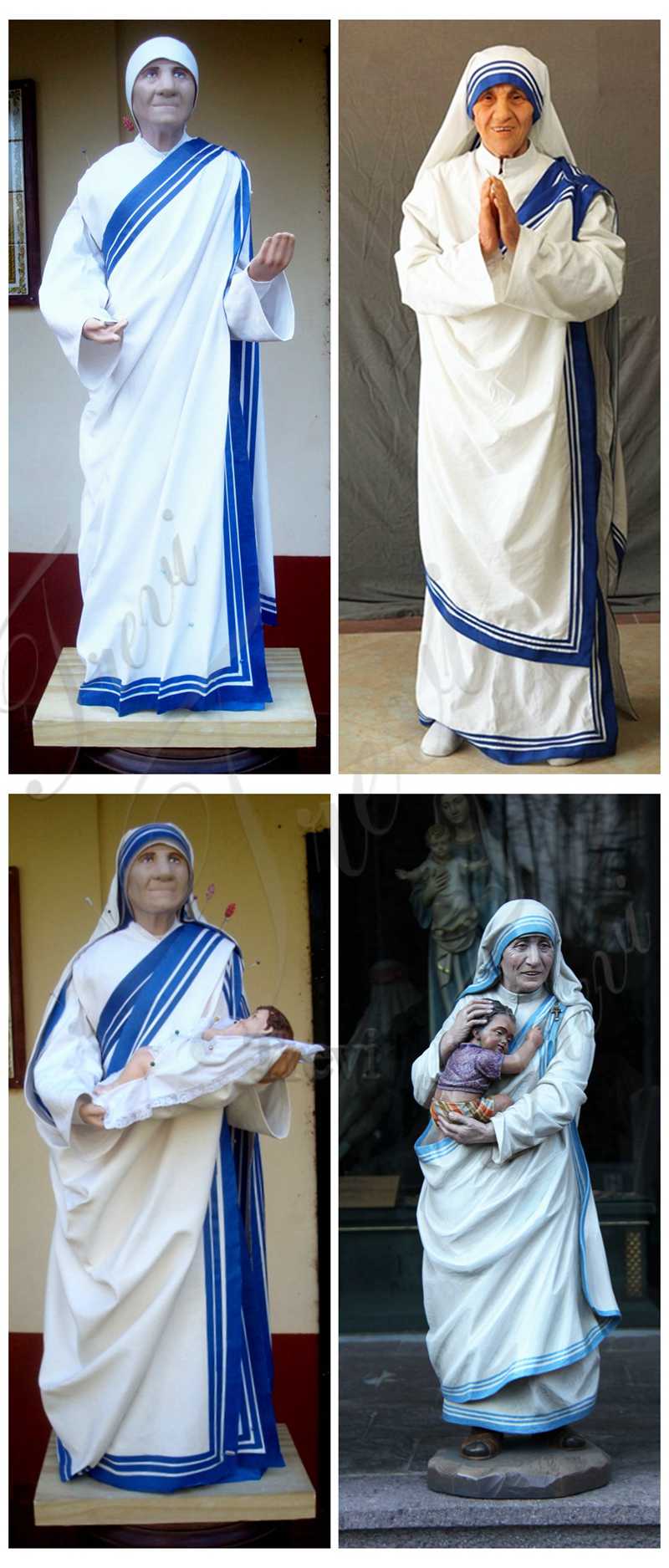 This made it possible for st mother Teresa to widen her scope of work. Teresa's work has received worldwide recognition and accolades, and st mother Teresa has won numerous awards and honors, including Pope John 23 Peace Prize (1971) and the Nehru Prize to promote international peace and Understanding (1972).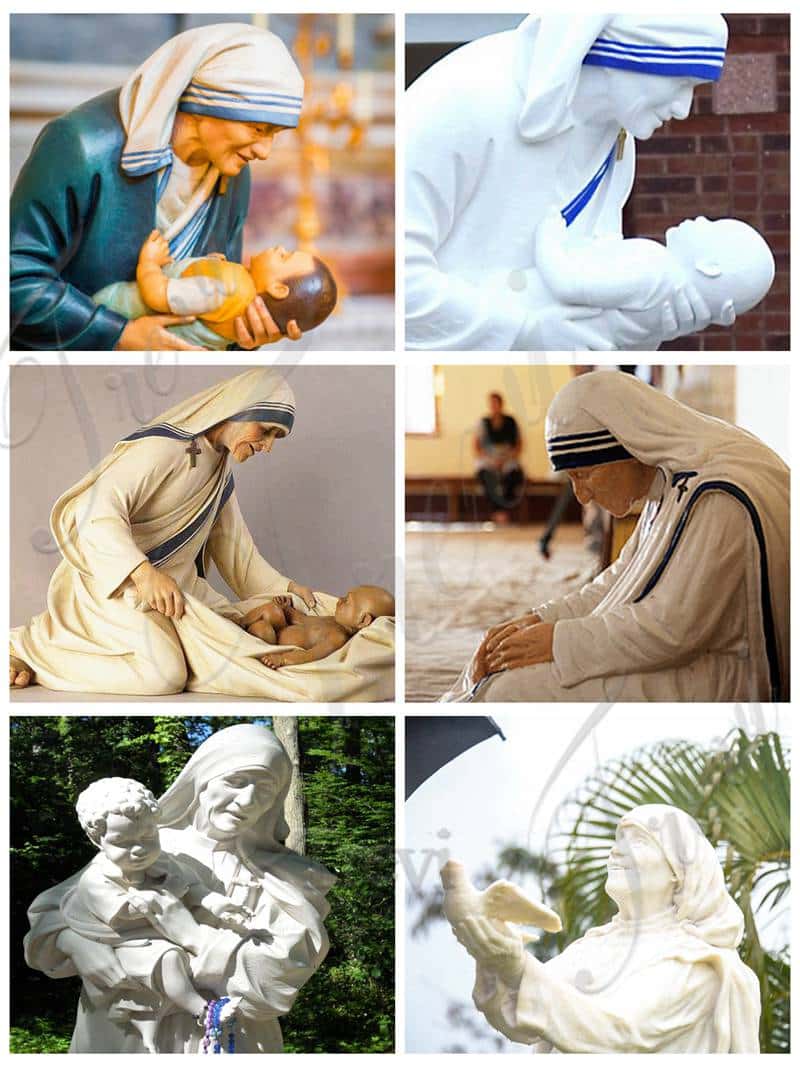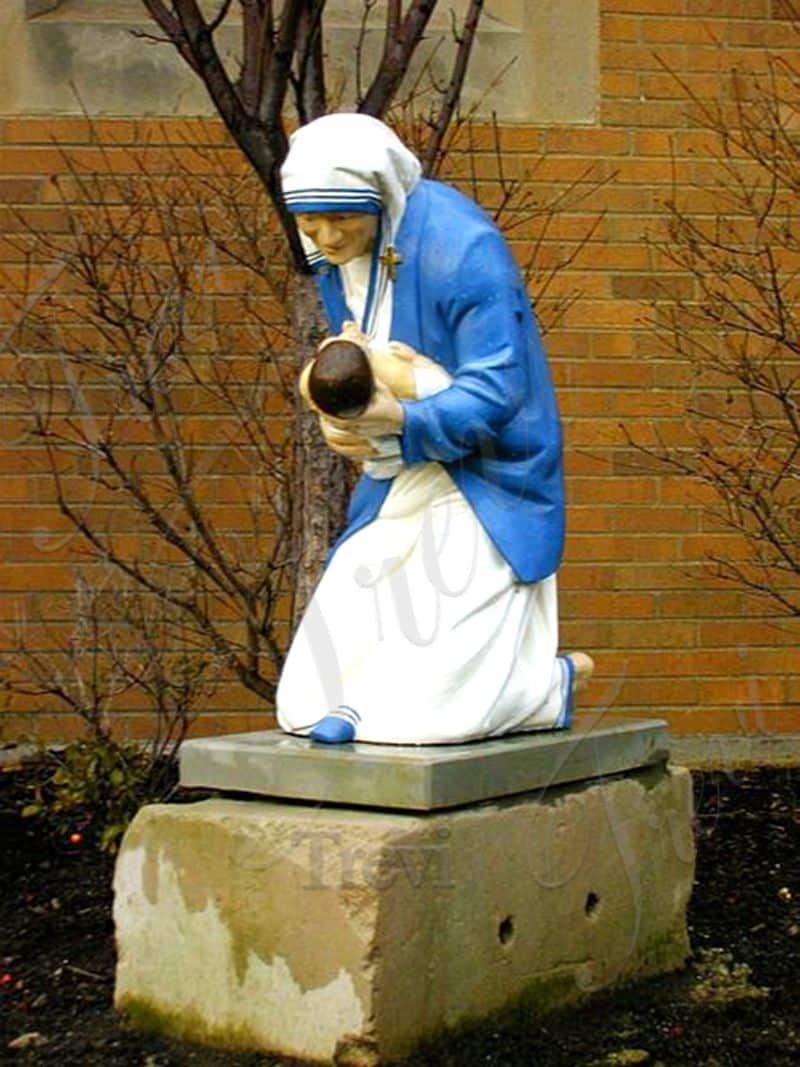 Why Choose Trevi Art Sculpture?
As a factory with more than 38 years of marble sculpture-making experience, Trevi Art Sculpture owns rich experience in the sculpture area. Better service and better quality is our life goal. Meanwhile, as a professional sculpture supplier, we have different departments which are separately focused on product research & development, design, quality control, and company operation. At the same time, our St mother Teresa statues support customization and there are more than thousands of models available for clients for free.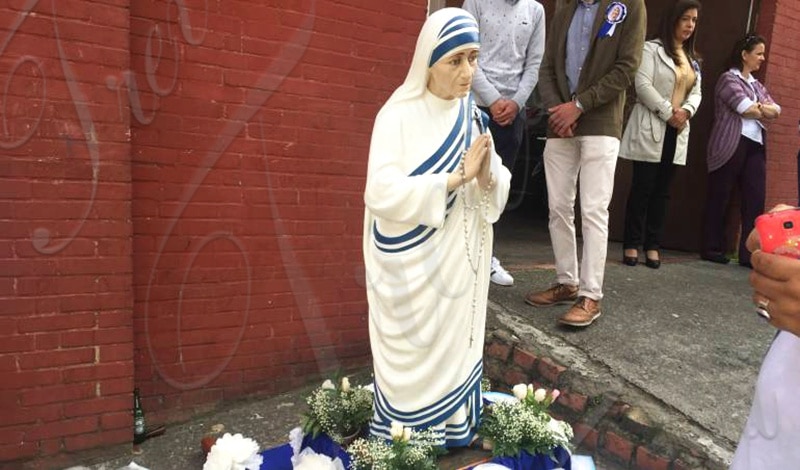 Please feel free to contact us for the price and other detailed information about this hand-carved marble St. Teresa statue.