Saint Francis Statue Detail:
Trevi has carved many marble Saint Francis statues for our catholic clients. And, they are satisfied with our marble religion statue with heart. Moreover, the marble Saint Francis has a peaceful face and he touches the animal full of love. In general, our many clients would put the statue in the garden or forest.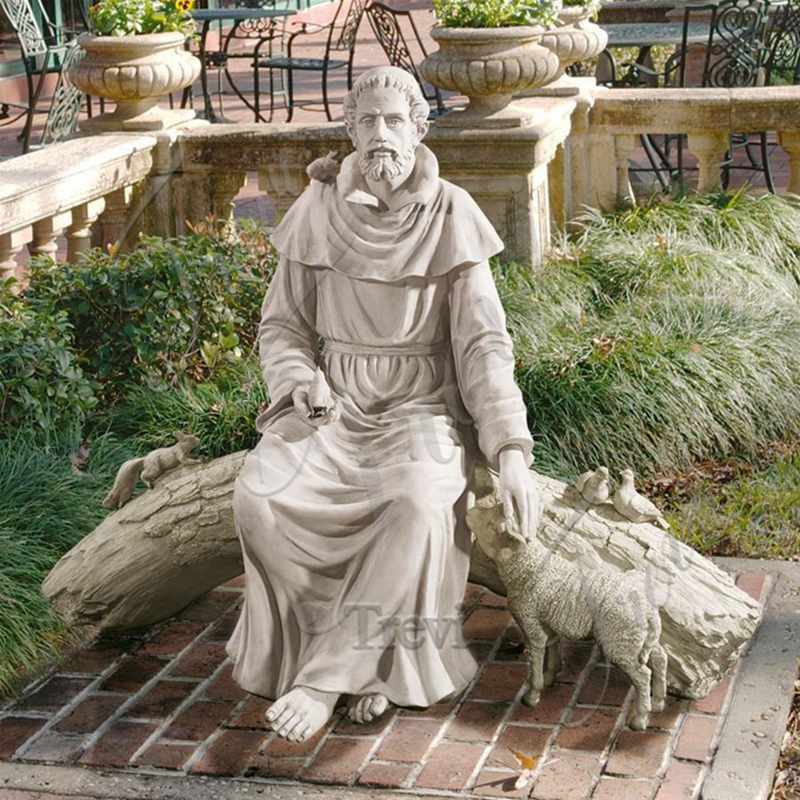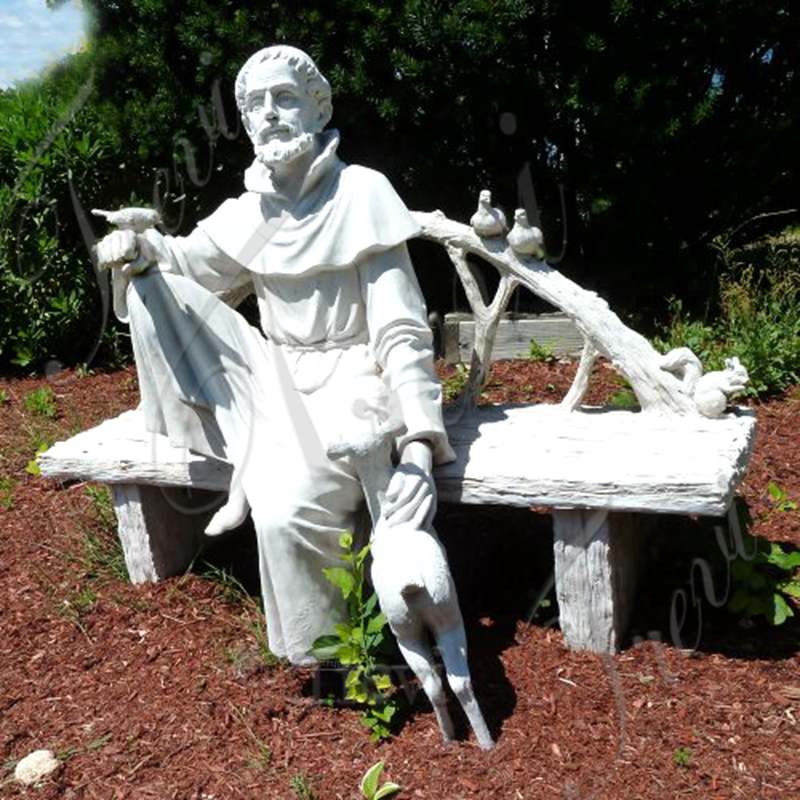 What is St Francis Known for?
Francis is one of the most venerated religious figures in Roman Catholic history. And, he founded the Franciscan orders, including the Poor Clares and the lay Third Order.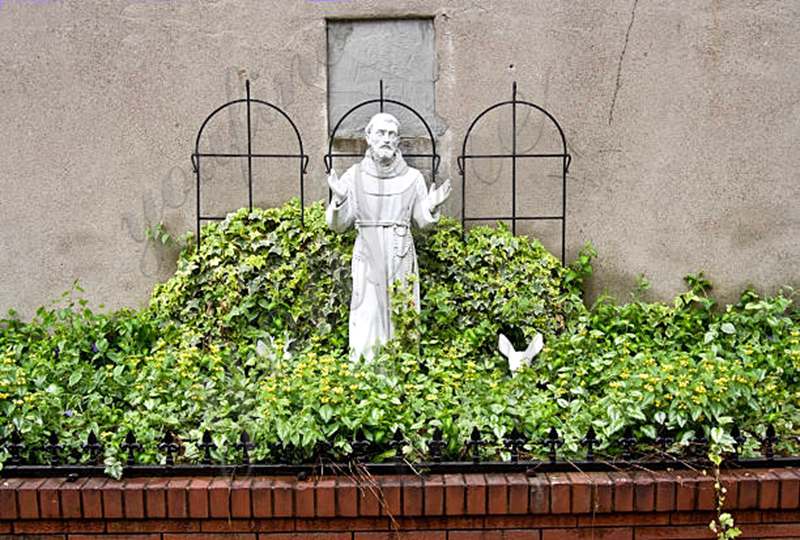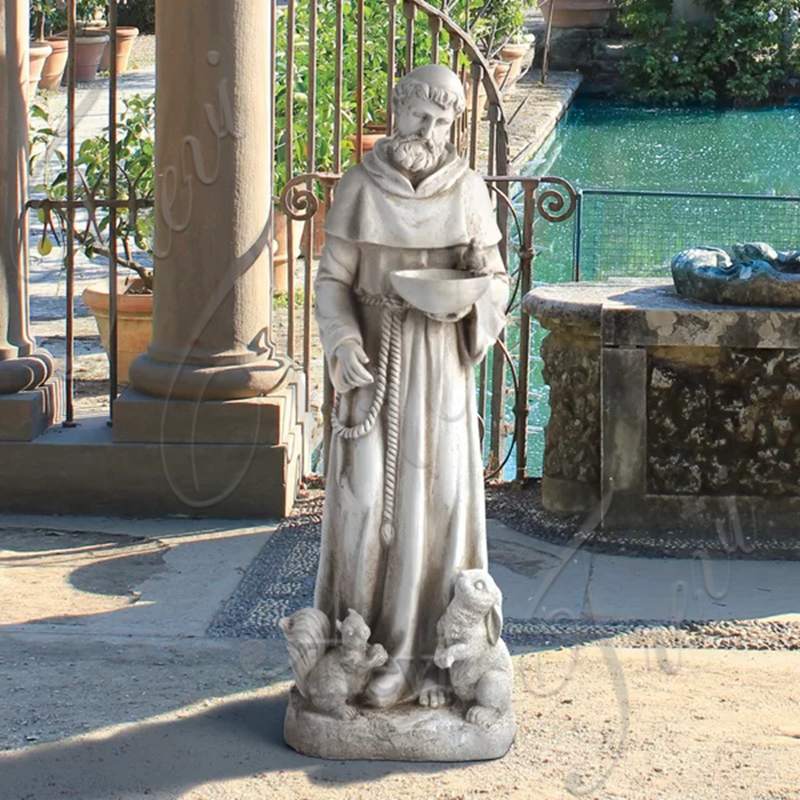 He and St. Catherine of Siena are the patron saints of Italy, and he is also the patron saint of ecology and of animals. So, we could see all kinds of animals around him, especially wolves, sheep, birds, etc…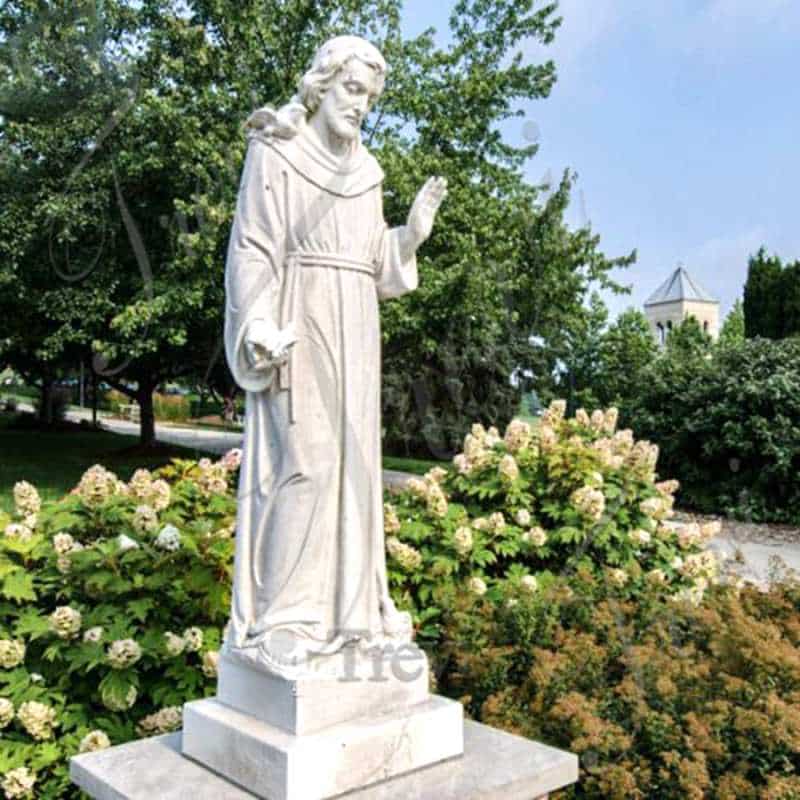 Excellent Quality Marble Material:
Every statue of Trevi has been strictly controlled from the beginning of the material selection. From the quality of raw materials to the process of carving, our professional team has real-time supervision to ensure that the quality is qualified.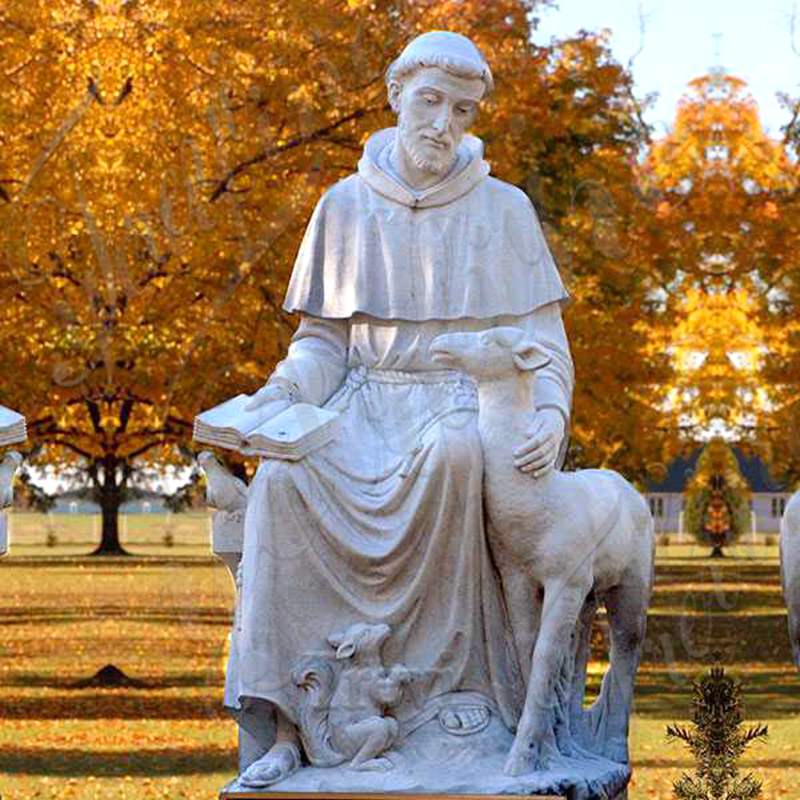 First, we use high-quality natural marble. Especially, the A- grade marble is pure white would show the detail. Then, every marble Francis sculpture is carefully carved by our professional artists to ensure that every detail of the statue is realistic.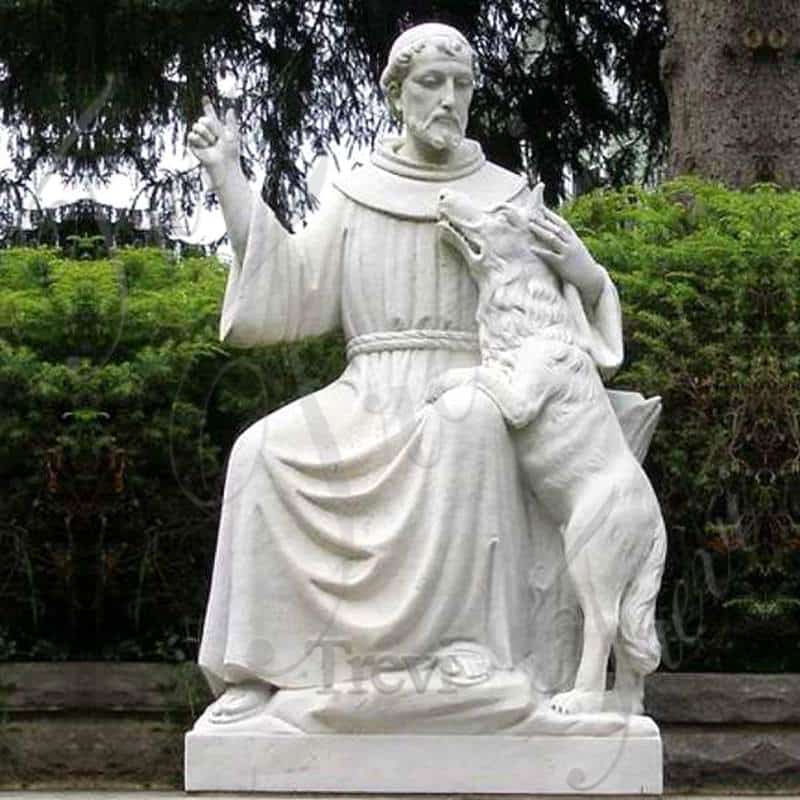 Rich Experiences for Export Catholic Statues:
Engaged in the business of marble Catholic statues for more than 40 years, Trevi could supply a variety of exquisite Francis statues. Trevi guarantees that both the material and the carving process could be the best, making the customer impeccable.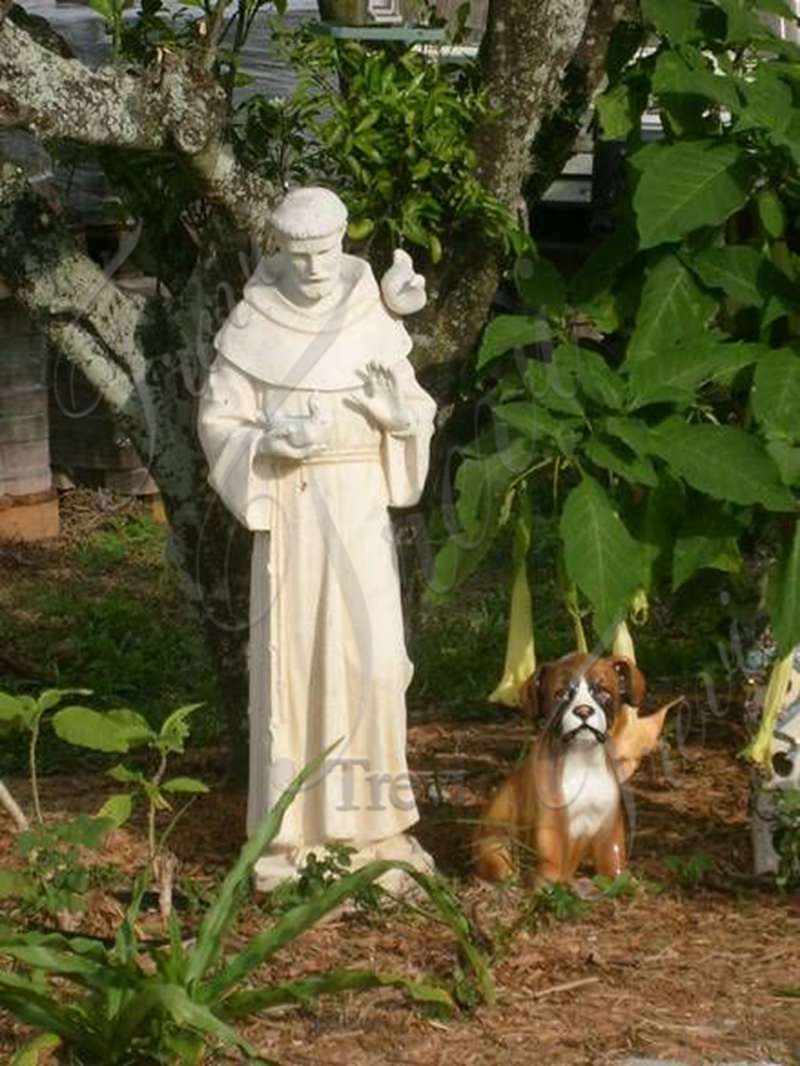 You don't have to worry about the discrepancy between the finished products and the pictures. Trevi could assure you that you could choose the most beautiful marble Francis Church sculpture without crossing the ocean in personality.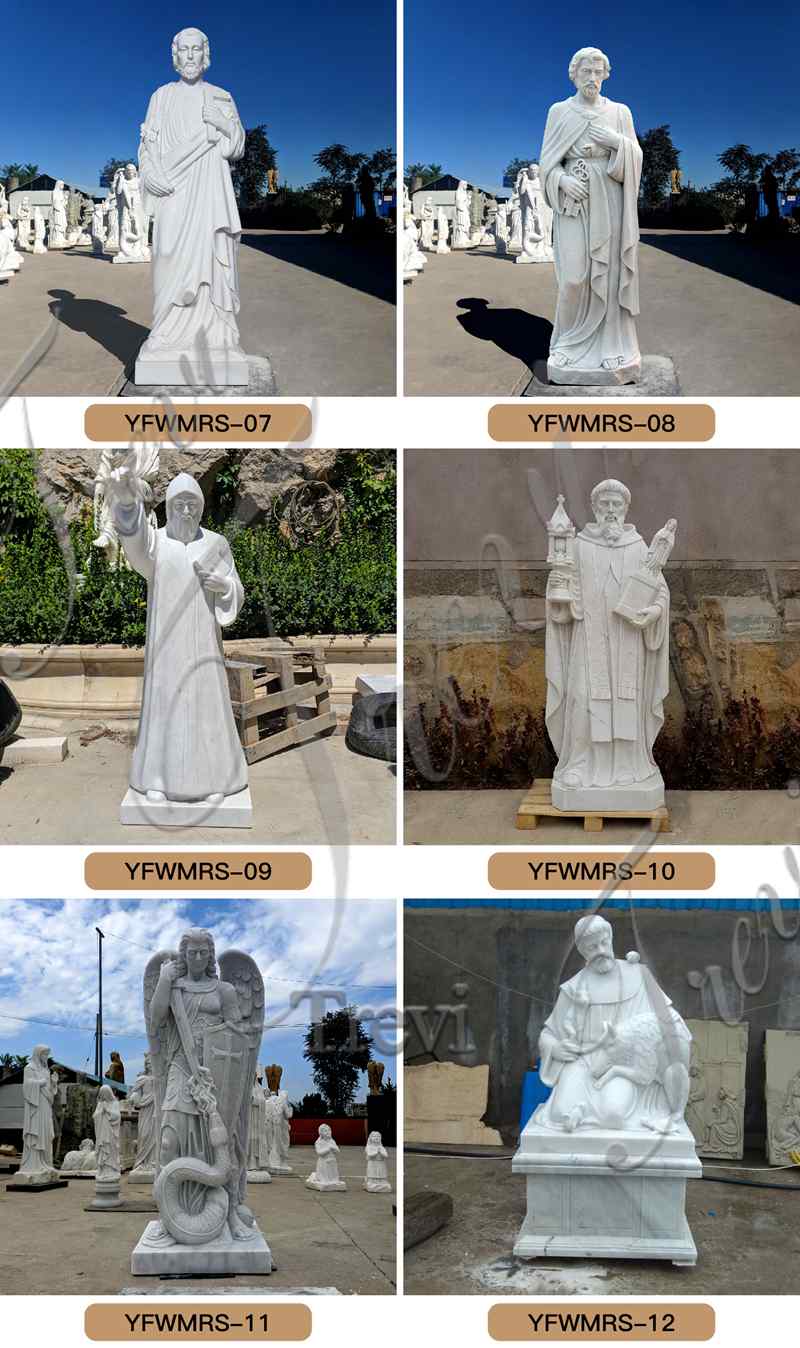 If you are interested in the statue of Francis, we guarantee to give you the best discount and the most beautiful statue. In addition, you don't have to bear any risk. We provide you with all risks insurance, so please contact us if you need it.