Pure White Marble Column Gazebo Detail:
The pure white marble column gazebo design, you could see that our marble gazebo does not have any gorgeous decoration, and the design is very simple. The entire marble pavilion is composed of multiple columns and little pillars and marble white domes. At the same time, this marble pavilion is designed with a circle of benches, which are supported by multiple marble pillars.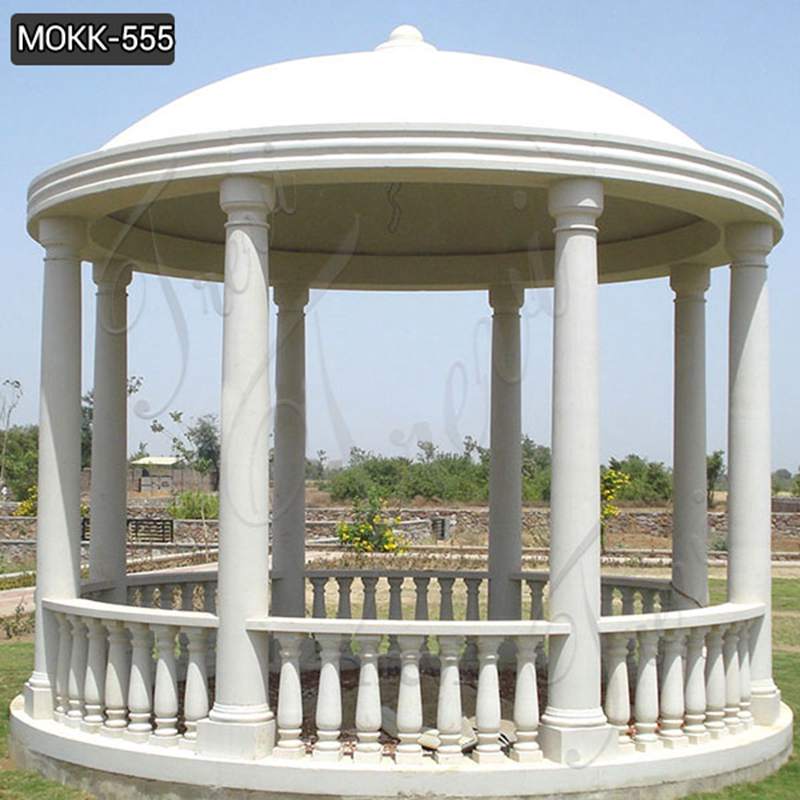 Whether it is the column of this white marble column gazebo, the pillars supporting the bench or the entire marble dome, we are all made of high-quality white marble raw materials. We clearly know that the quality is the core factor in measuring a product. Therefore, we always put the quality of our products in the first place, we could assured that the marble we use must be natural marble raw materials and not other inferior materials.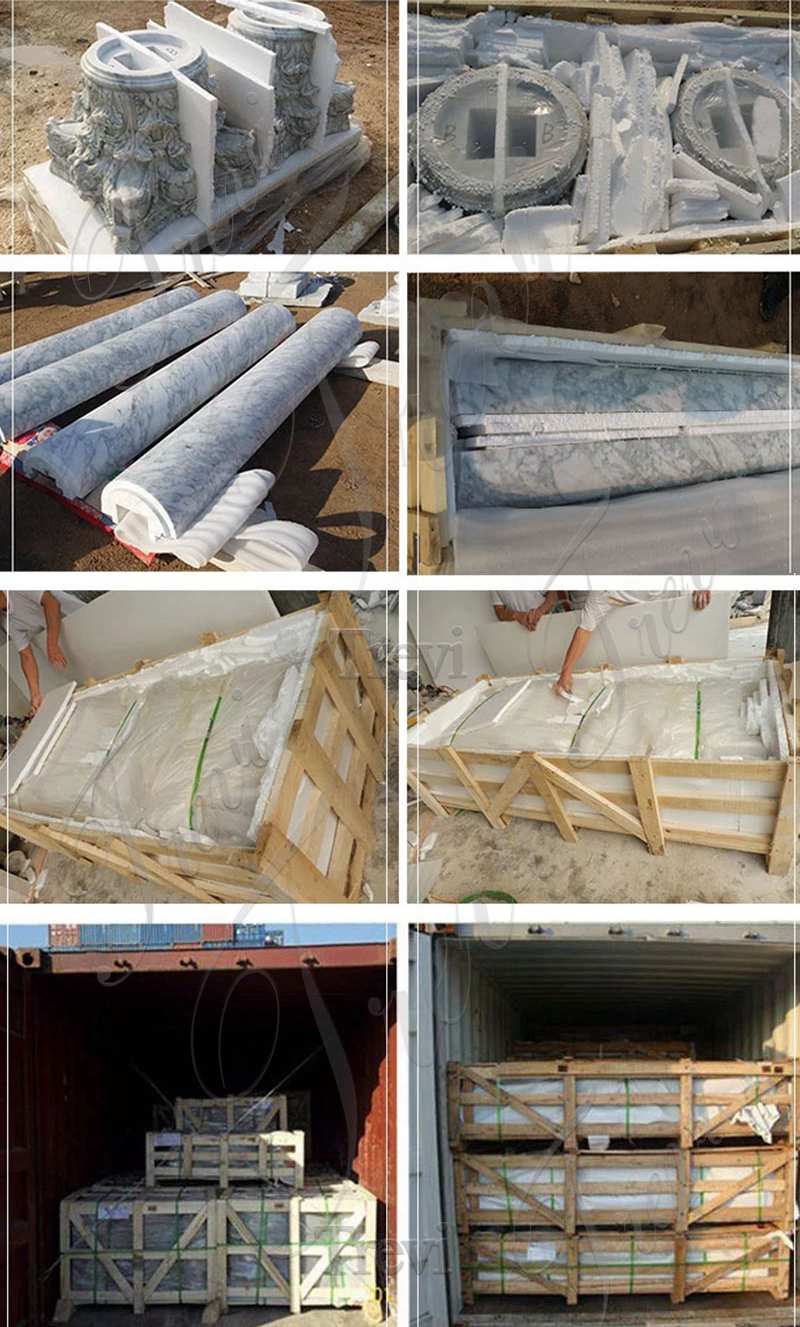 Where the White Marble Column Gazebo Could Be Placed?
Our pure white marble gazebo could be placed in any outdoor space. The white gazebo design allows it to match any decorative garden, park, hotel, manor or street. The marble pavilion could not only add a beautiful landscape to your outdoor garden, but also allow you to sit and relax under the gazebo during leisure.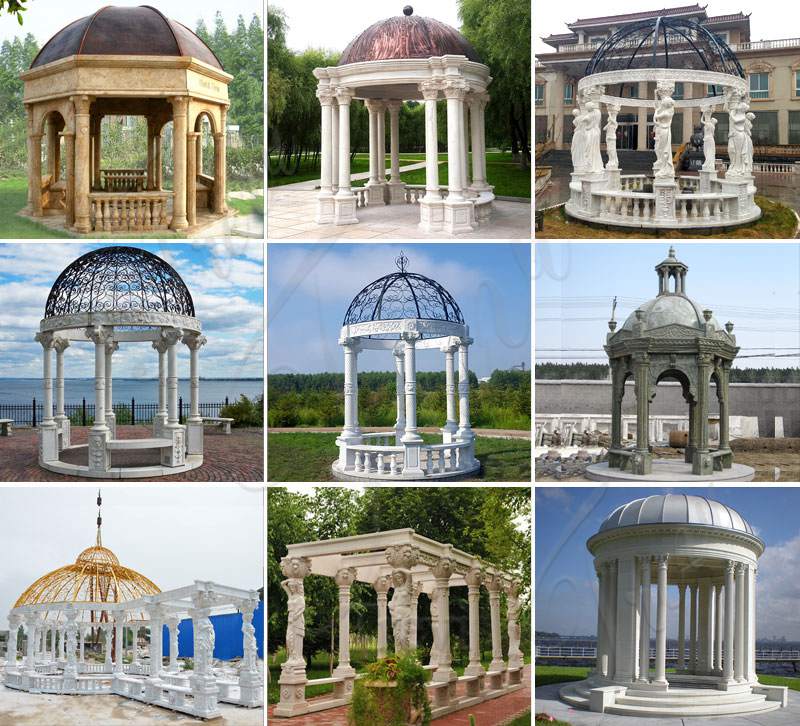 The Introduction of Our Company:
Trevi Art Sculpture is committed to creating the world's first brand of marble sculpture. Our factory has been in the sculpture industry for more than 30 years. We could demonstrate our own advantages in the workmanship, quality and price of our products. Our marble sculptures and other marble products are undoubtedly handcrafted by experienced sculptors using the finest marble materials.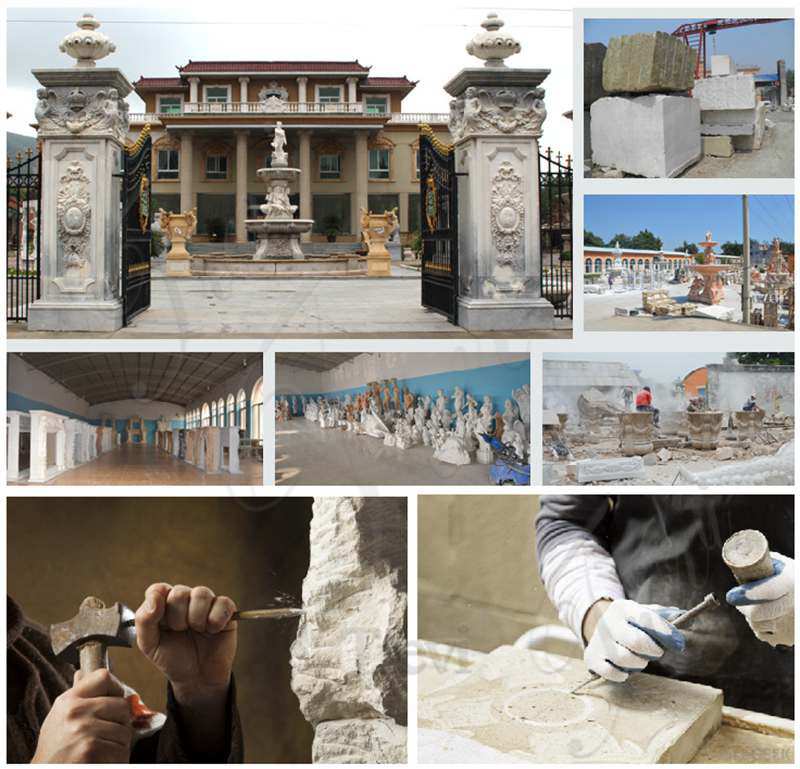 We also have a large range of marble gazebo for outdoor decor designs to choose from. If you are interested in our marble gazebo, please do not hesitate to contact us at any time, we would provide you with detailed product information and the latest quotation.