Beige Marble Antique Style garden decor flowerpots detail:
We often see beige antique style marble flower pots on the market. And this pair of beige marble antique garden decor flower pots is also a very classic style. The special thing about this flowerpot is that the marble stone of this color is formed naturally, not artificially aged later. The style is very retro and classic. Each layer is carefully crafted, and the patterns on the base are also very delicate.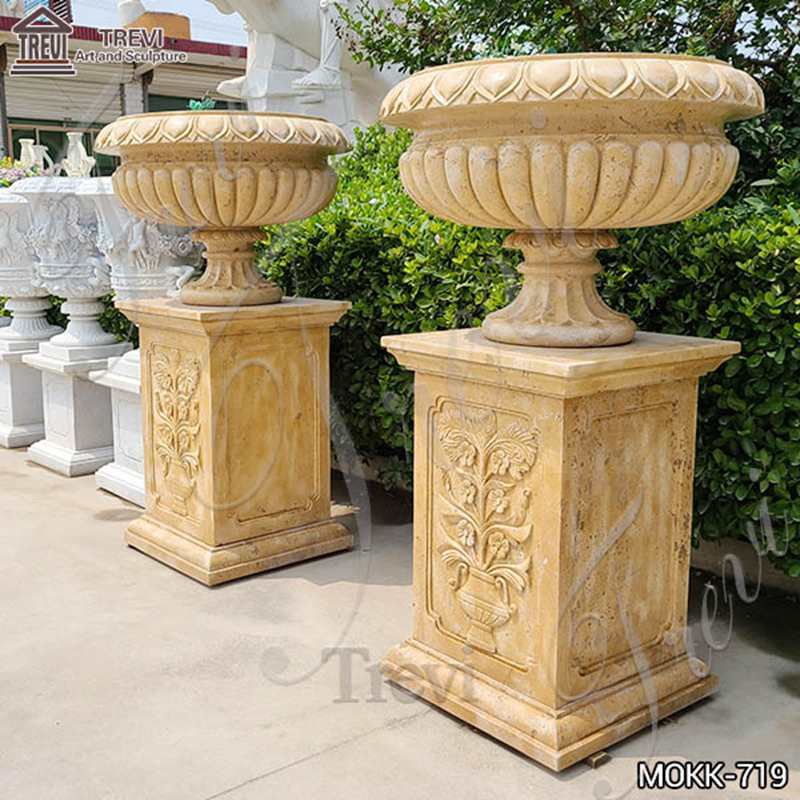 There should be flowers in life:
Life should have flowers. Maybe your garden needs flower pots to decorate. This beige marble antique design flowerpot in our factory can be used to decorate your garden. We use high-quality marble materials to ensure the perfect quality of marble flowerpots. Exquisite marble flower pots, this style of the decoration will make your home more retro and charming. However, Trevi can do more than just this style, you are very welcome to buy it.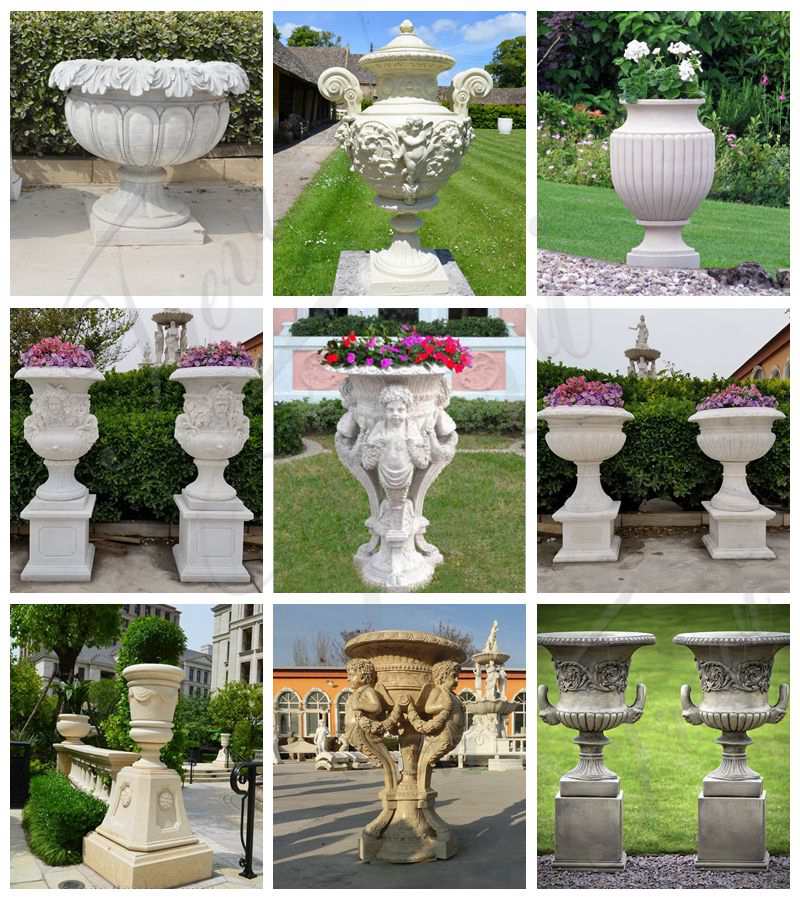 About Trevi Carving Factory:
We are a professional manufacturer of Quyang beige marble flower pots. With more than 35 years of mature experience, we already have many engraving and production solutions, and we can also customize the appearance according to your wishes and ideas. There are many types of raw materials. At present, the common flowerpots include white marble, beige marble, granite flowerpot, sandstone flowerpot, etc. Please call us for specific inquiries.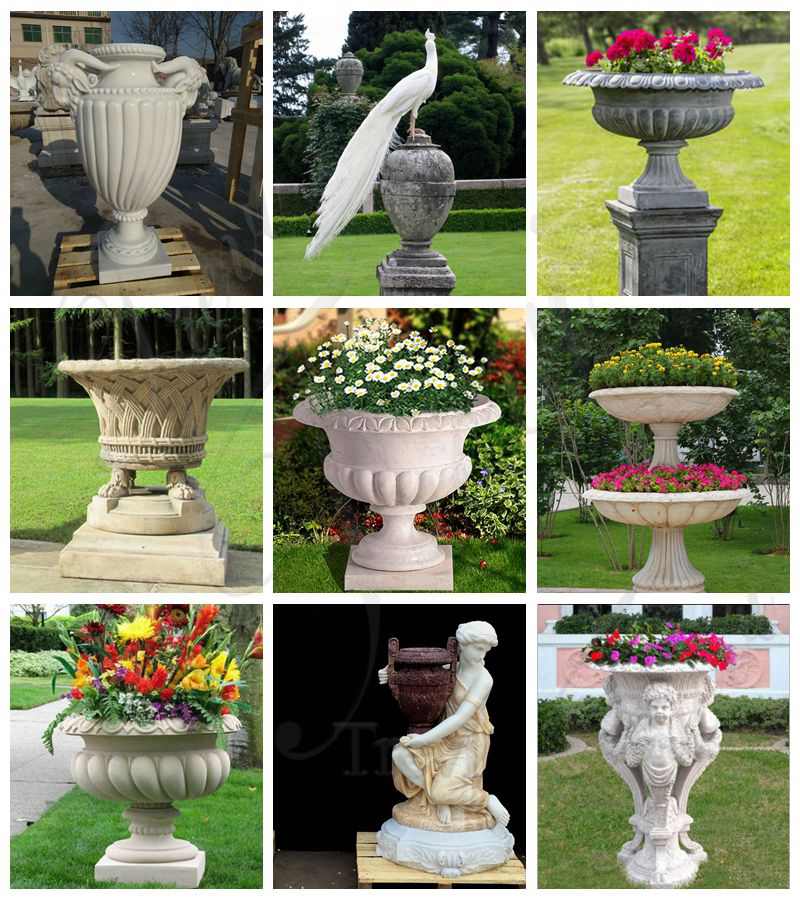 The raw materials used in our factory are natural marble materials carefully selected by our factory workers. These materials are all mined from natural stone, not other mixed materials. Because the stone is natural, it can be placed outdoors for hundreds of years.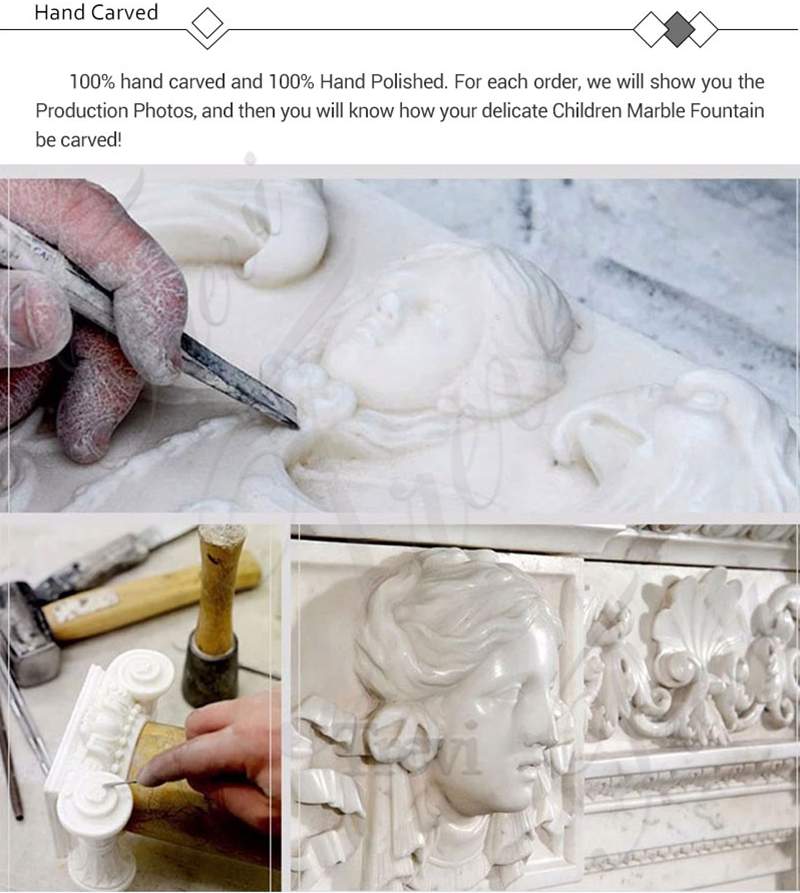 Trevi can give you more than just quality products:
Trevi will always stand with our customers. You don't have to worry. The factory specializes in exporting beige marble flowerpots for many years. Just tell us the port near you or the city where you live, and we can arrange a suitable transportation plan for you.