Product Introduction:
This is a stunningly beautiful marble woman statue lamp. The material that is used to shape it is A-grade natural marble. High-quality white marble makes it look beautiful and noble. Such an exquisite statue lamp could not only illuminate you at night but also play a good decorative role during the day. You could place it in the garden, on the corner of stairs, or on the sides of doorways. All in all, it's quite an amazing product.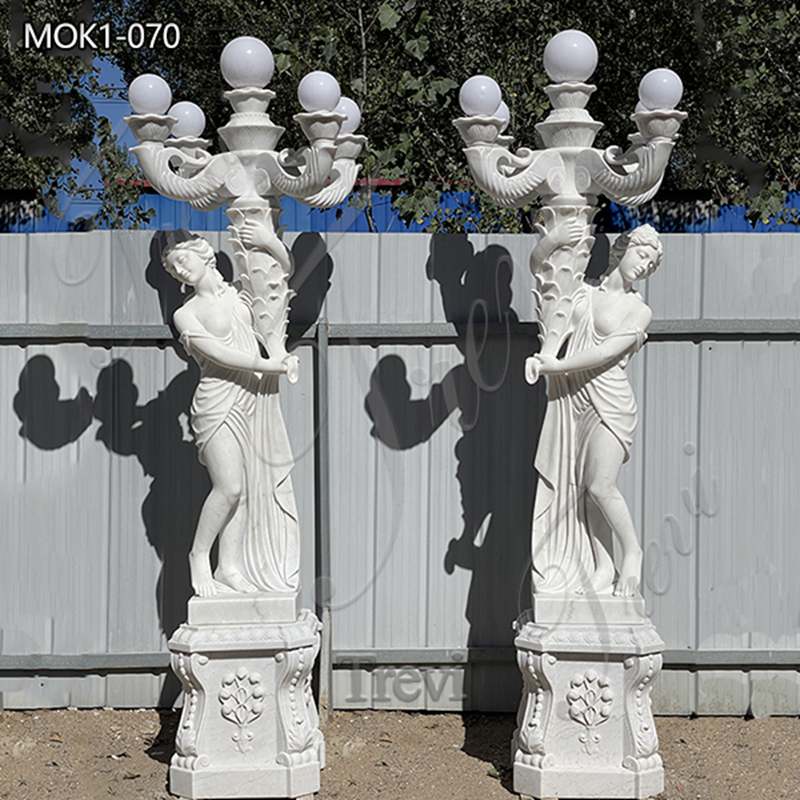 Exquisite Carvings:
This lady holding lamp statue was hand-carved by highly skilled carving artists at the Trevi factory. We could see whether is the lady's flowing hair, vivid facial expressions, or clothes with natural lines that are so realistic. Every detail on the statue is so shocking under the presentation of the sculptor. When you see the real products, you would find that these statues are works of art of great aesthetic value.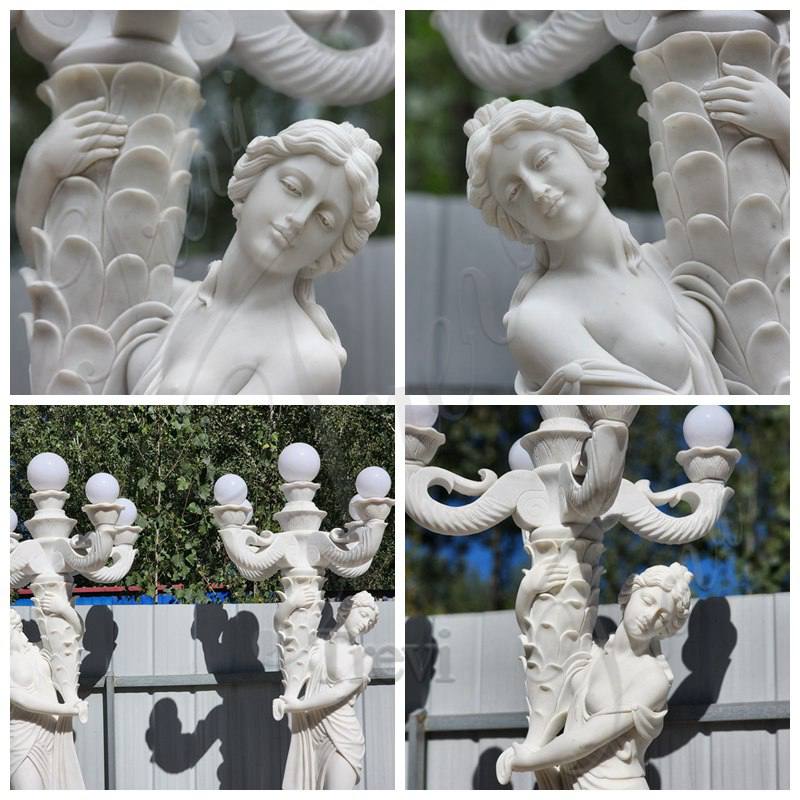 Support Customization:
First of all, you could decide the design style of the woman statue lamp according to your own preferences. These figure statues could be either beautiful goddesses of the seasons, or any classic female figure you like or whatever. Our designers could design it perfectly for you. Secondly, the color of the statue could also be customized. Trevi factory has white marble, yellow marble, red marble, and so on. You could choose either a single color or a combination of two colors of marble. Of course, the size of the lamp man could also be customized according to your needs.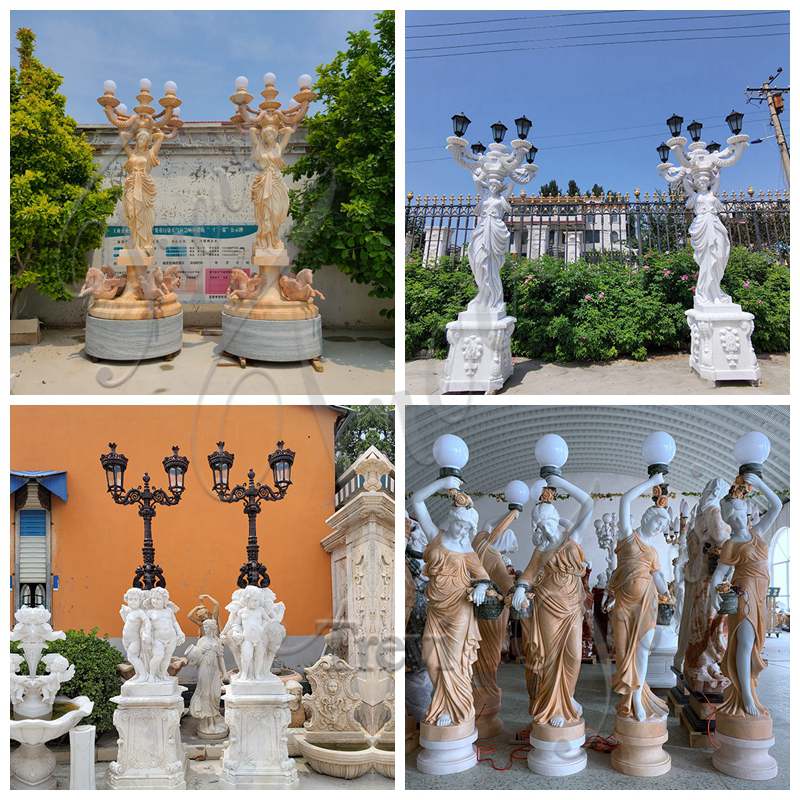 Customer Feedback:
Marble statue lamps made in the Trevi factory could be found all over the world. Our customers are very satisfied after receiving the beautiful lamp man. When their neighbors or friends saw it, they all praised it. So, they also sent us a lot of feedback pictures. This positive feedback would further motivate us to make better products for our customers.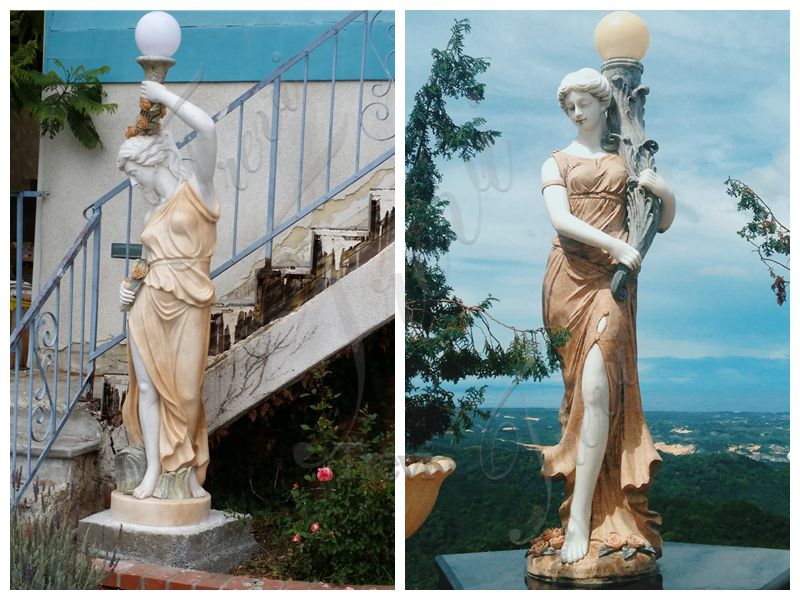 Trevi has been crafting every statue with great care. If you are interested in our marble lamps for sale, please feel free to contact us.