Description of Mother Mary Statue for Sale:
This exquisite marble mother Mary statue for sale is one of the most popular statue styles. This marble our lady of peace statue is flawless and is hand-carved from pure white marble. The Virgin's hands are open, her face is peaceful and wise, her clothes are elegant and lifelike. There is no doubt that the Virgin Mary statue of Trevi is the most exquisite sculpture in the religious gallery.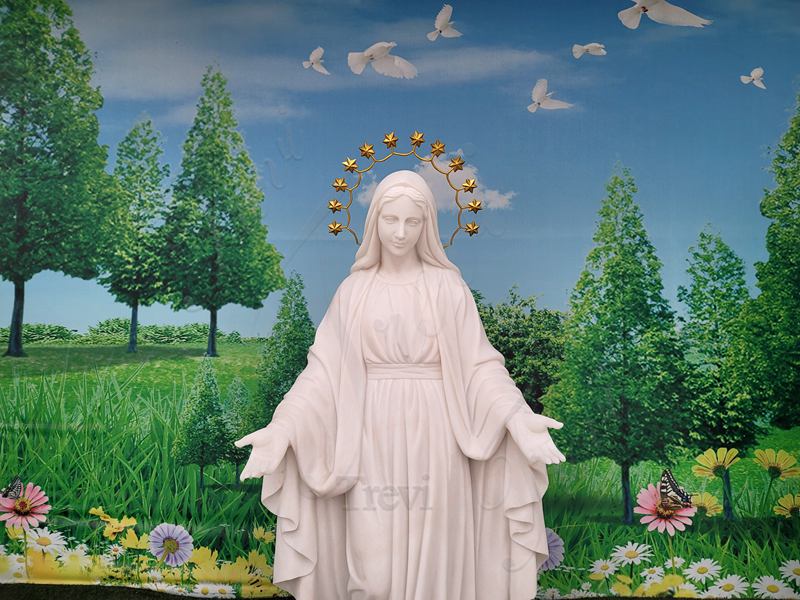 Madonna is a symbol of kindness and purity. You could see the Virgin with a shining crown, so sacred. And there is a snake under the feet of the Virgin. Therefore, it is very popular in people's garden decoration. In addition, if you are looking for a white marble Virgin Mary outdoor statue as a gift, then Trevi is the right choice for you.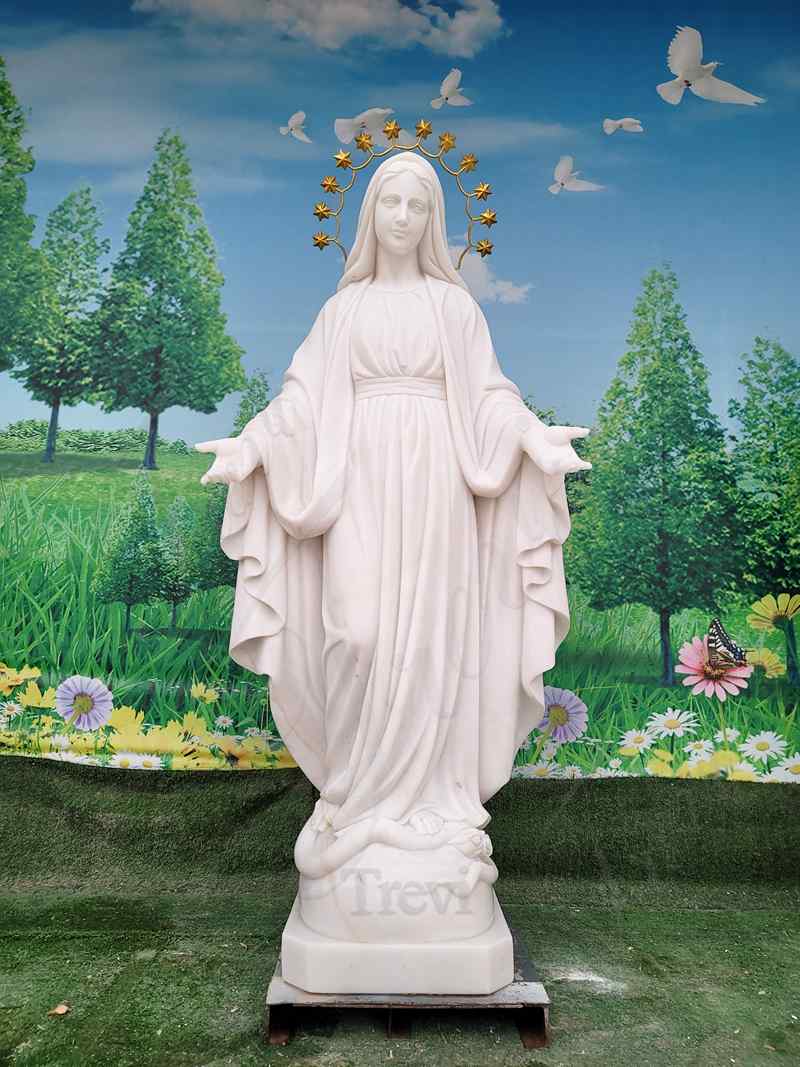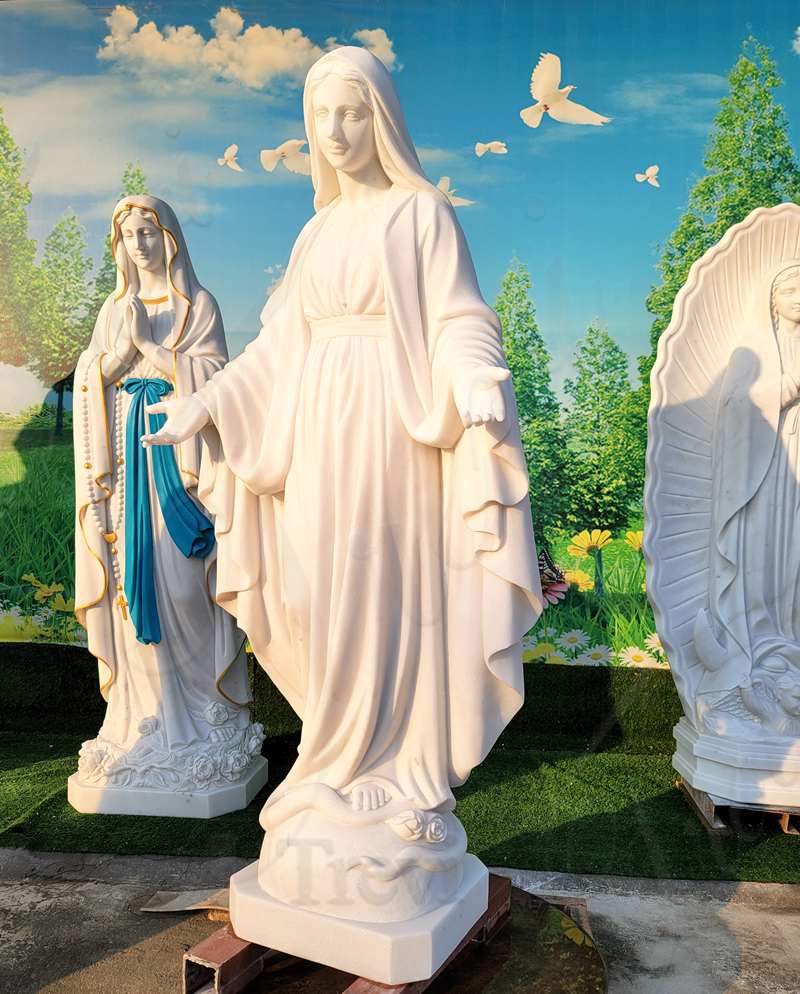 Trevi Has Top Carving Artists:
Therefore, as a 40-year-old factory, Trevi has several top carving artists. They specialize in the professional carving of the mother Mary statue for sale in white marble. They have learned marble carving techniques since they were young, so they are able to carve the details of the Virgin very exquisitely. Especially our chief artist is very good at sculpting the facial expressions of the Virgin. Therefore, the demeanor of the Virgin is lifelike.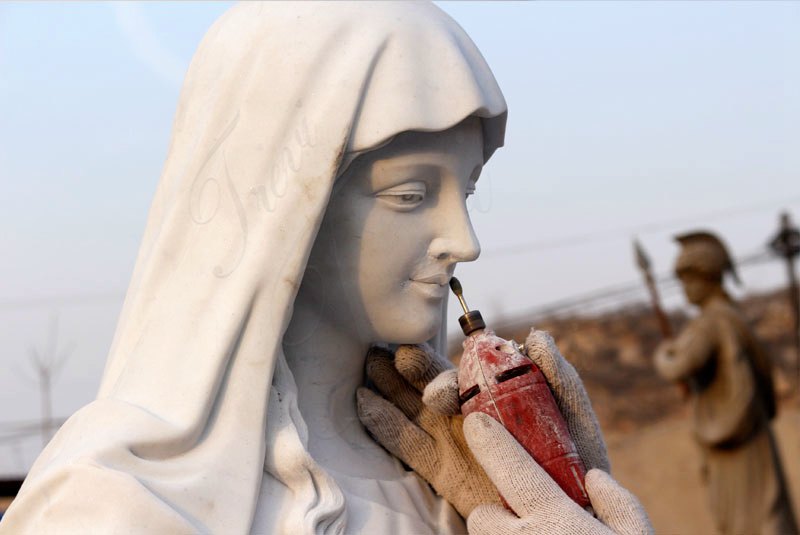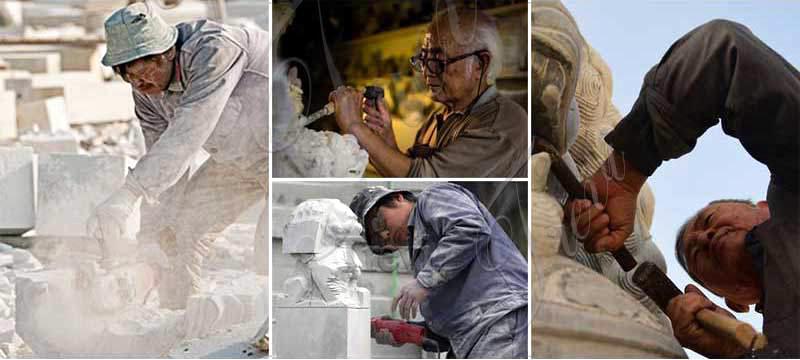 Reasons for Choosing Trevi:
Trevi is the world's leading Catholic figure sculpture factory. We have professional sculpture artists and an excellent service team. Secondly, we pursue the ultimate artistic quality and high-quality pure natural marble materials. And, we could provide the most favorable price. In addition, we have 40 years of rich engraving experience and excellent after-sales service.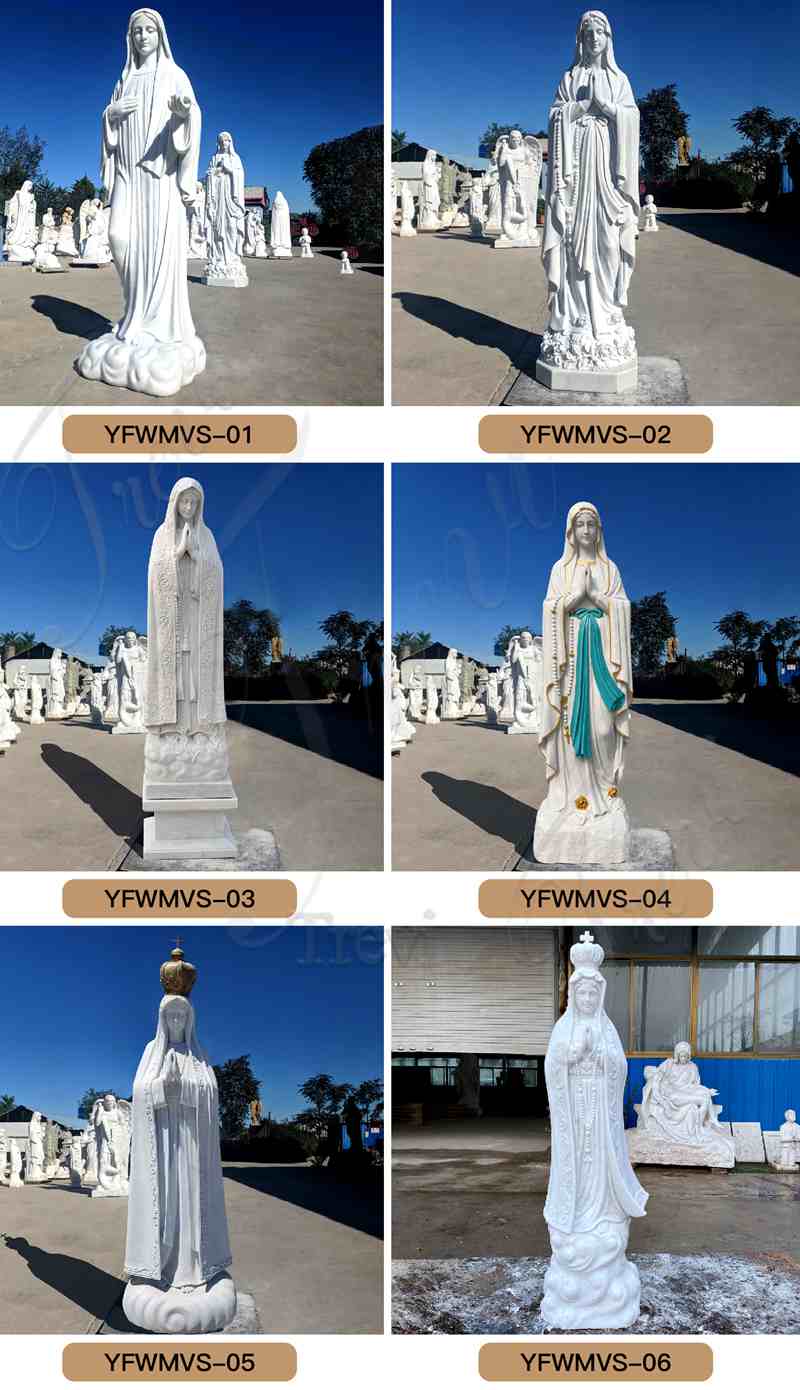 At Trevi, we have talented designers who could make CAD drawings. Of course, we also have a responsible QC team to strictly control the quality. Therefore, better quality and better service are the main goals of our lives. There is no doubt that you would receive a perfect marble mother Mary statue.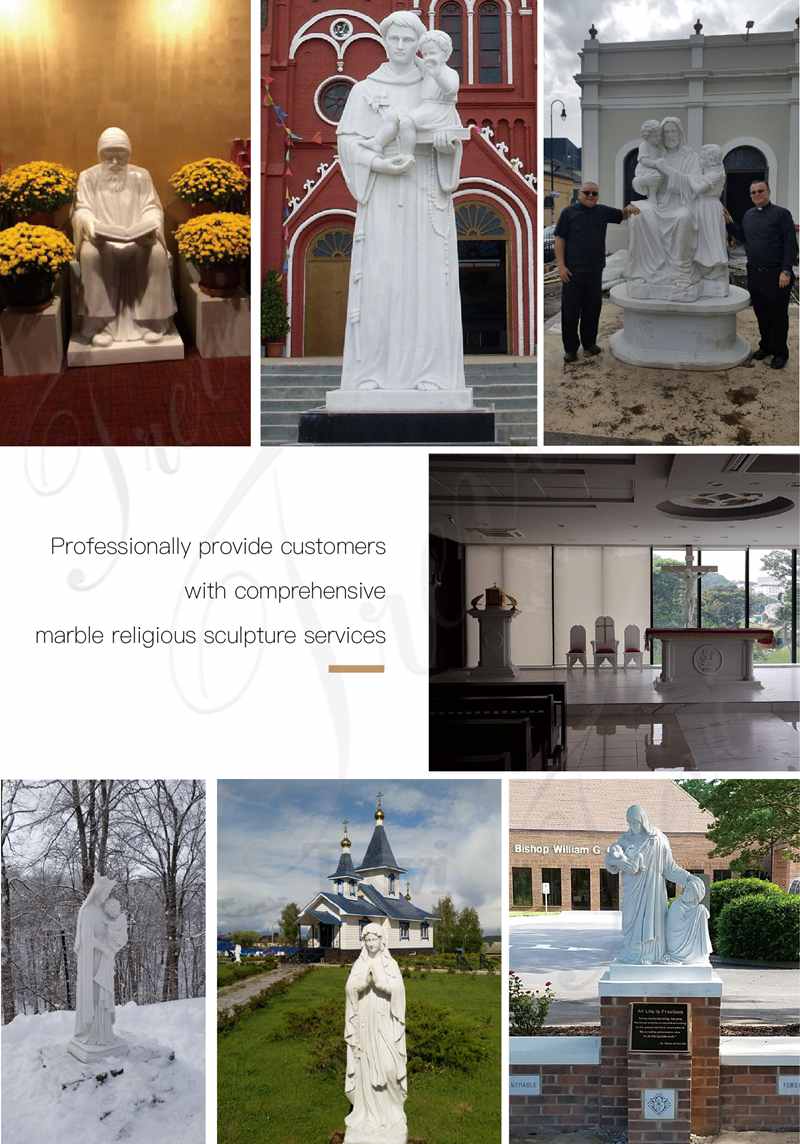 Of course, Trevi has hundreds of marble Madonna statue designs to choose from. So if you like this life-size statue of the Virgin Mary for sale, please contact us immediately!