About Marble Virgin Mary Statue:
This blessed Virgin Mary garden statue has a very beautiful design. The Virgin Mary folded her hands together, with a halo behind her, as if she was praying devoutly for people. The Virgin Mary is the biological mother of Jesus, and she did her best to nurture Jesus into a man for the benefit of mankind. Therefore, Catholics have very high respect for the Virgin Mary. We often see Virgin Mary statues in churches, schools, or some people's gardens.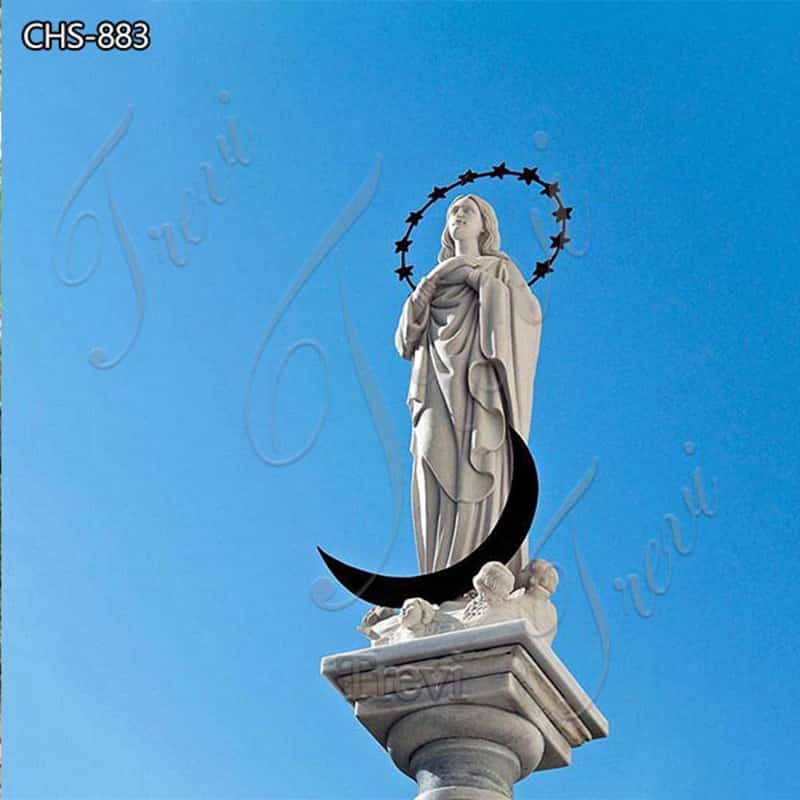 Why Choose Trevi?
First, Trevi used natural marble when making this blessed Virgin Mary garden statue. This kind of marble has a very high hardness and density, which could keep the statue in good condition all year round.
Secondly, Trevi's marble religious statues are all hand-carved by highly skilled carvers. They paid special attention to the details of the statue when carving. statues from their hand-carved appearances are very lifelike, with no visible flaws.
Again, Trevi is able to offer customers factory prices. We have our own factory, providing an integrated service from material selection to production, packaging, and transportation. There is no middleman in the middle to earn the difference. Therefore, we are able to give customers a cheaper price.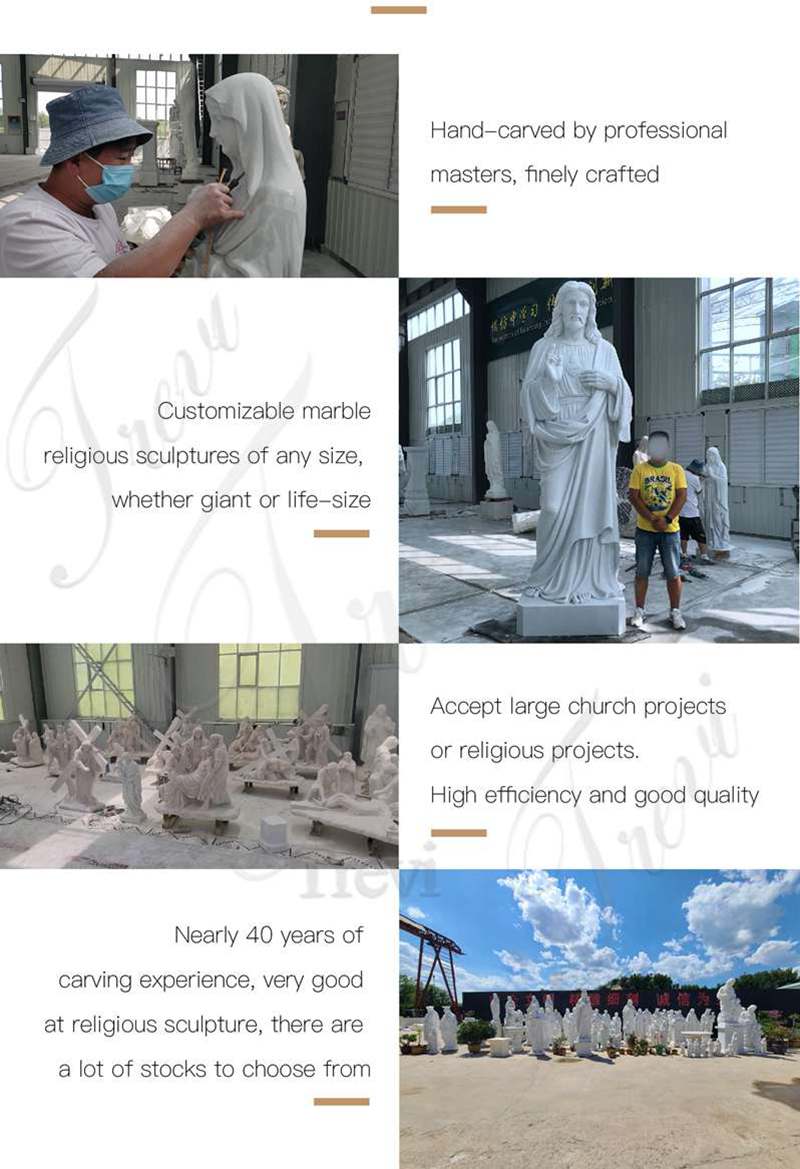 Multiple Options for Customers:
There are many blessed Virgin Mary statues for sale at the Trevi factory. We have the classic Virgin Mary statues, as well as the latest Virgin Mary statues. In addition to this, we also encourage customers to customize. If you have some ideas about the Virgin Mary statue design, you could also communicate with us. We would do our best to restore it perfectly.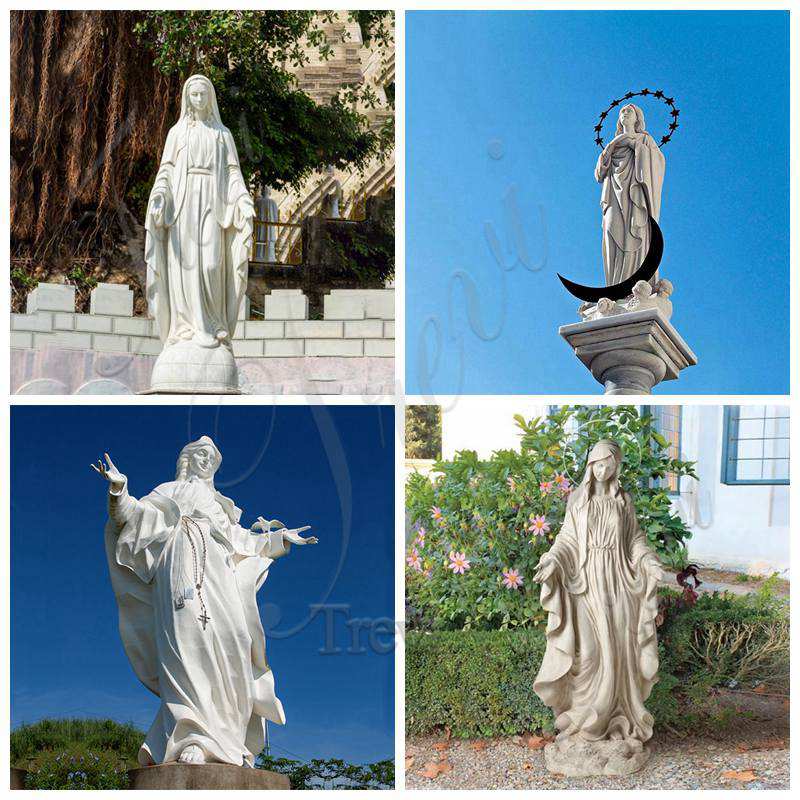 Real Customer Feedback:
Trevi has cooperated with many foreign customers. Every year, countless religious statues are shipped from the Trevi factory all over the world. Our marble religious statues could be found in schools, churches, and more around the world. And customers are very satisfied with our statues after receiving the goods and sent us many feedback pictures. These compliments would further motivate us towards higher goals.
Trevi treats every customer with great sincerity. If you are interested in this blessed Virgin Mary garden statue, please contact us as soon as possible.