Virgin Mary Garden Statue Introduction:
The facial expressions of the Trevi Virgin Mary garden statue are calm and peaceful. The statue is pure white with no blemishes. And the surface of this sculpture is highly polished, so the Trevi Virgin Mary sculpture has a smooth aesthetic and appreciation value. Also, the Trevi Catholic figure sculptures are carved from natural A-grade white marble.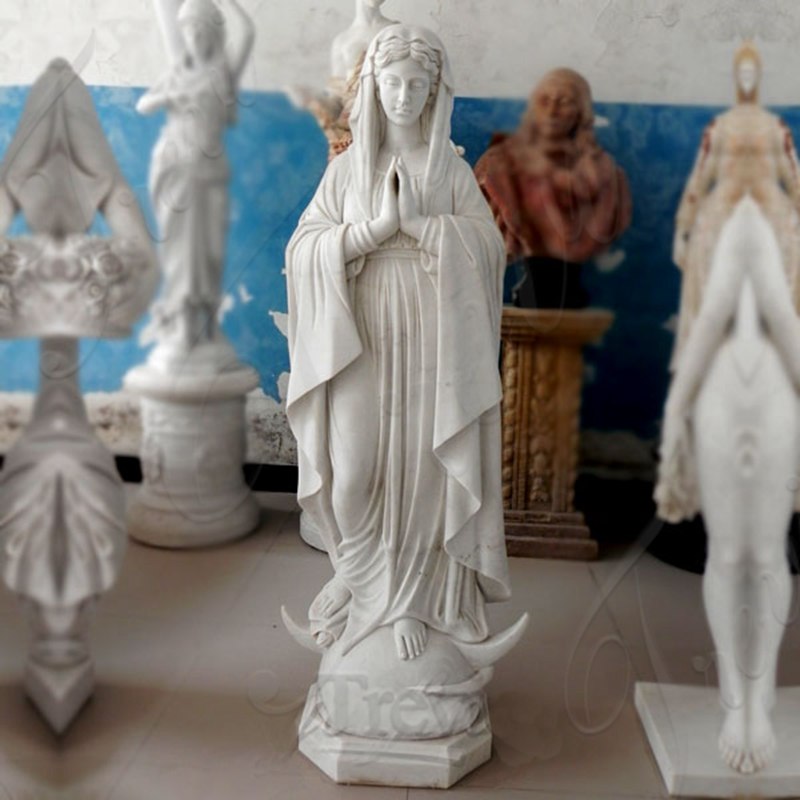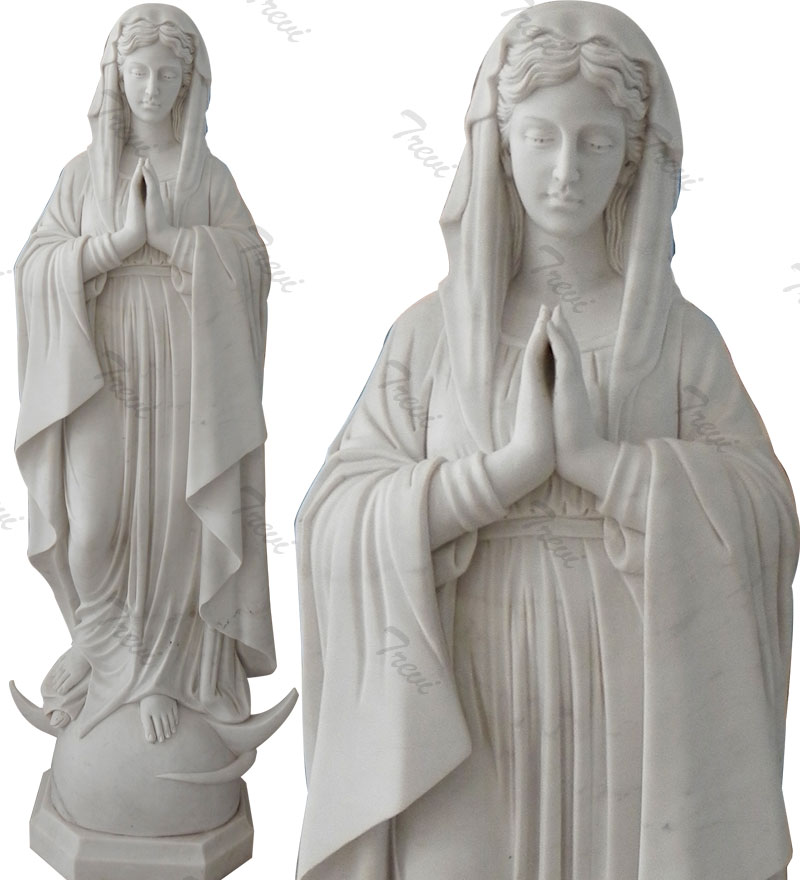 Our Virgin Mary Statue is an artist's hand-carved masterpiece. This sculpture is about 180 cm tall. The images of the western marble Virgin Mary outdoor sculptures are mostly highly decorative and practical. therefore. You could clearly see that the facial features of this Virgin Mary statue are very kind. Our statues have a sleek aesthetic and great appreciation value.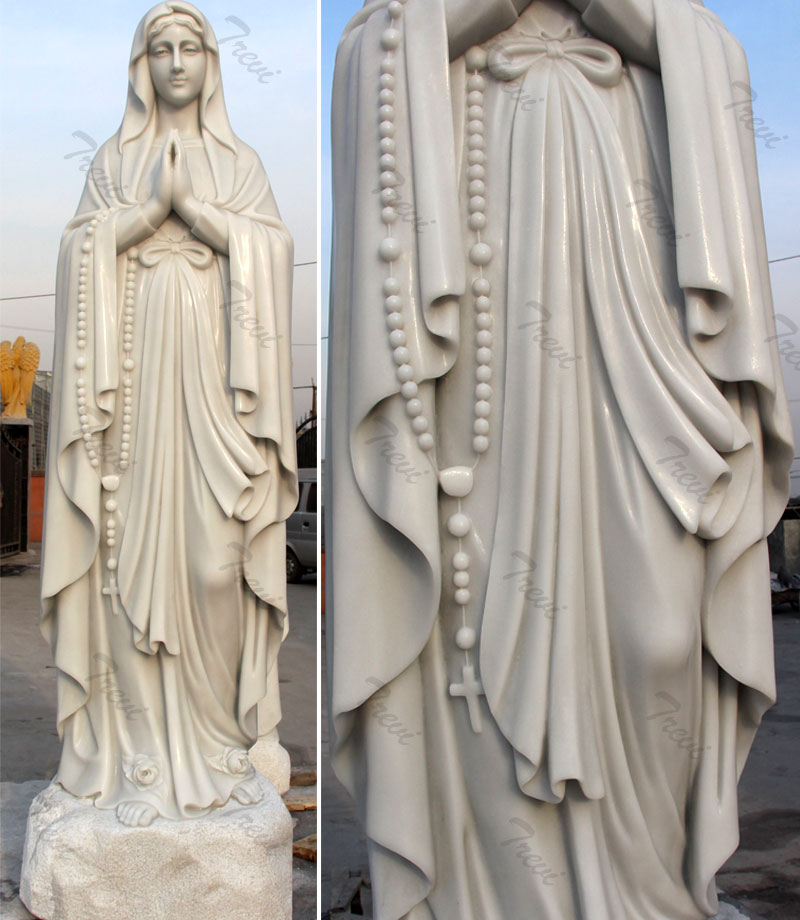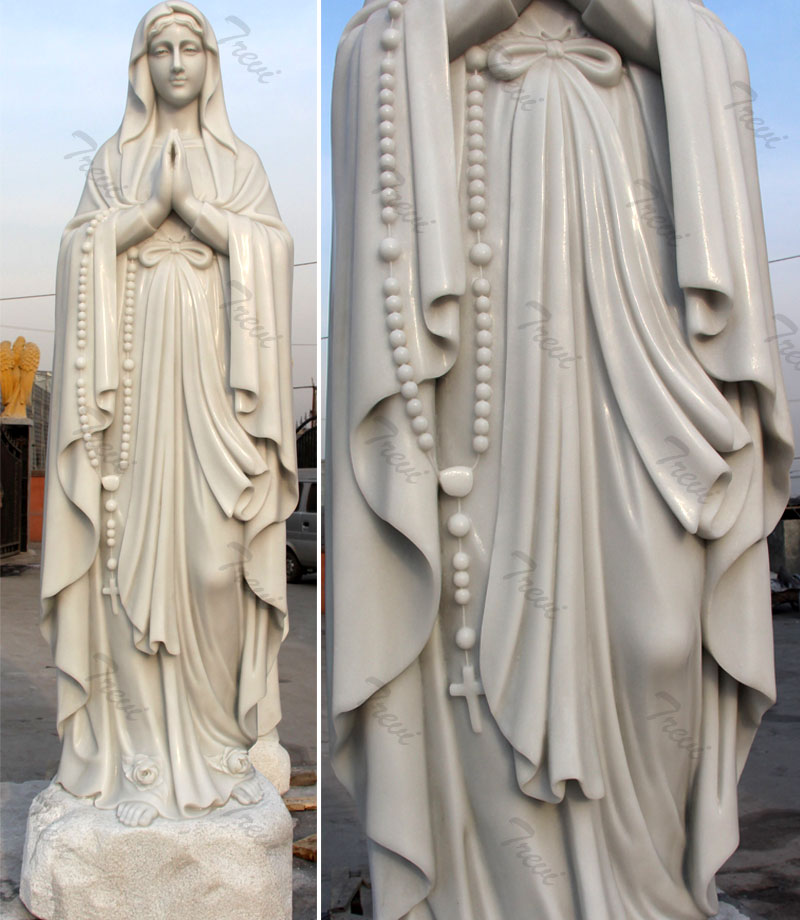 Devout Catholic Artist:
Trevi's artists are devout Catholics. Our artists regularly exchange sculpture carving skills online with artists from all over the world. In addition, we provide sculptures for the World Religion Garden Sculpture Art Exhibition on various social platforms. Our artists blend religious blessings with real life. He brought the art of sculpture to the devout Catholics.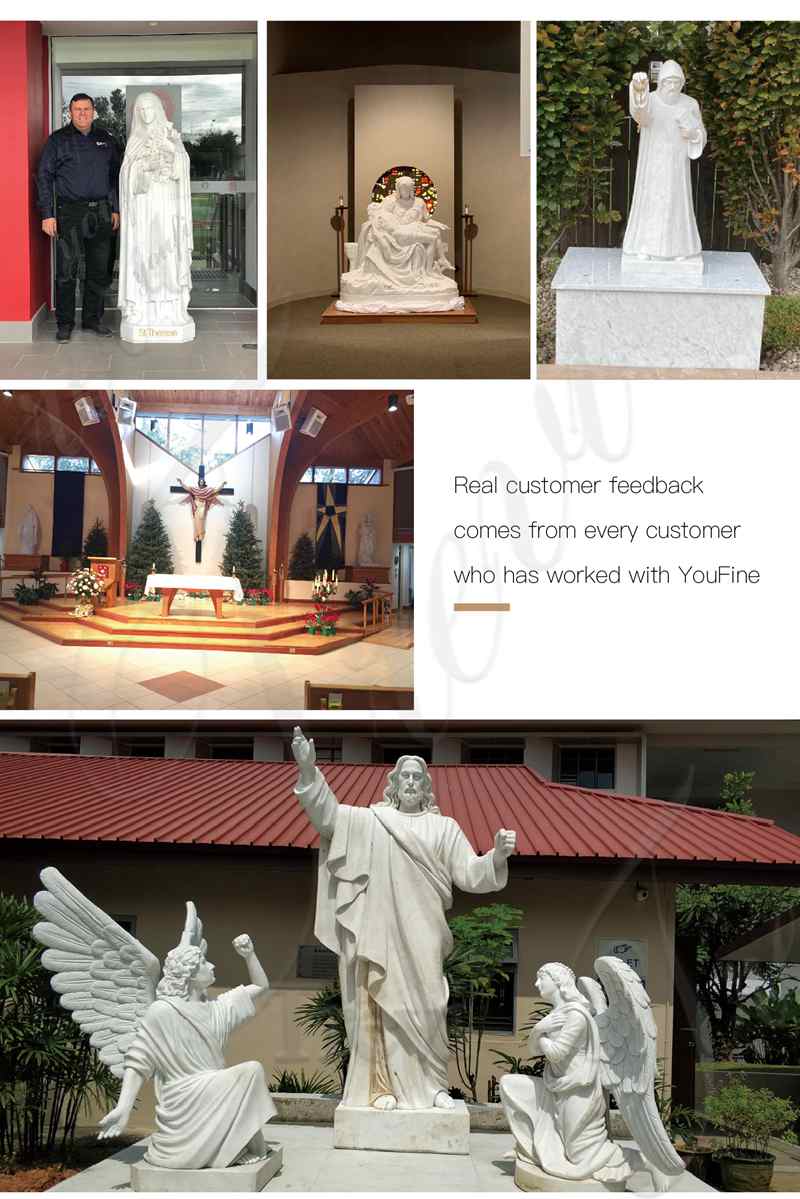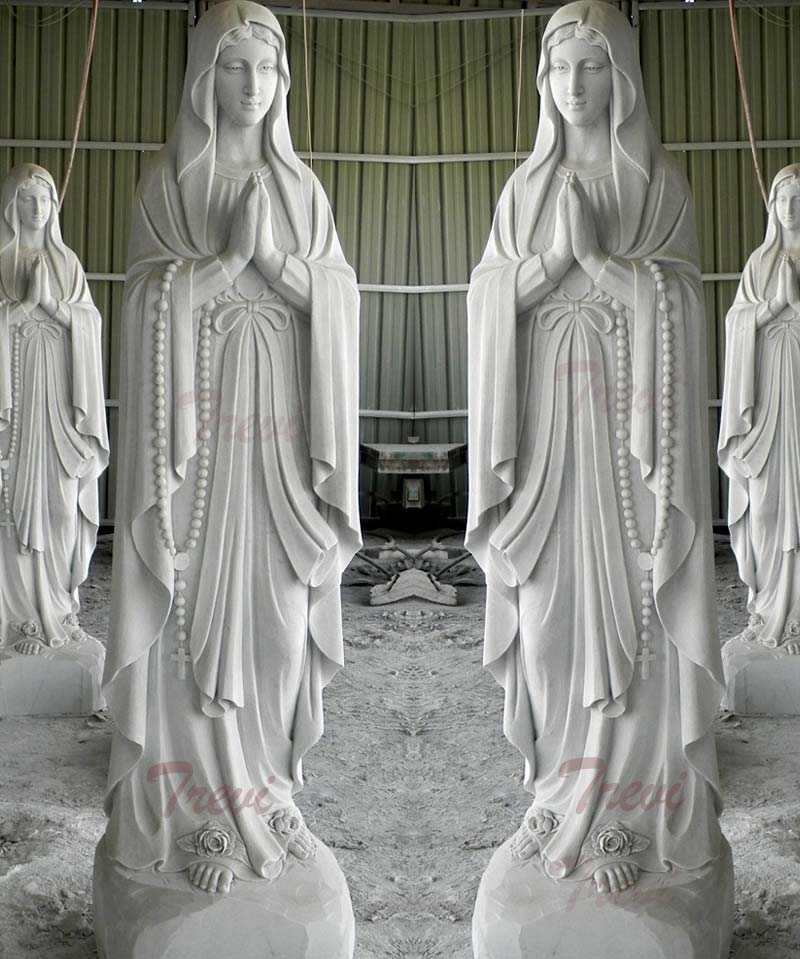 Our loyal customers are very satisfied with our Catholic Madonna sculpture. In particular, our artists translate artistic appreciation into reality. We don't just have three-dimensional sculptures. And our sales consultants would also provide you with video, pictures, and other visual comprehensive experiences.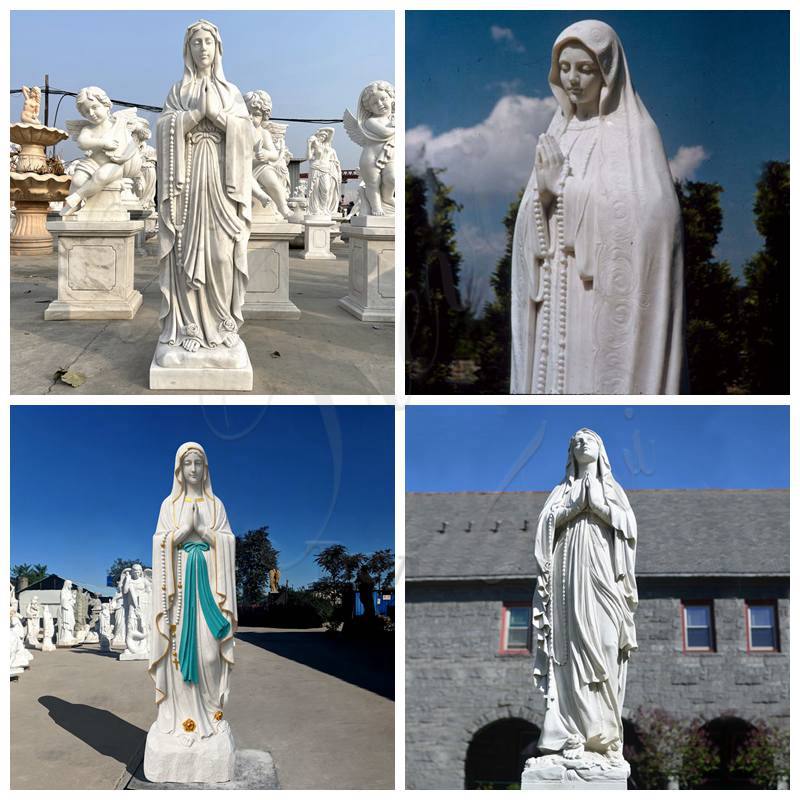 Using High-quality Marble:
Trevi has a wide range of high-quality marbles. Our factory has staff specialized in collecting marble. They spend years in the mountains with marble raw materials. Therefore, Trevi's marble has always insisted on pure natural and high quality. And, we also import Italian Carrara marble. If you want other colors of marble, ours could also meet your needs.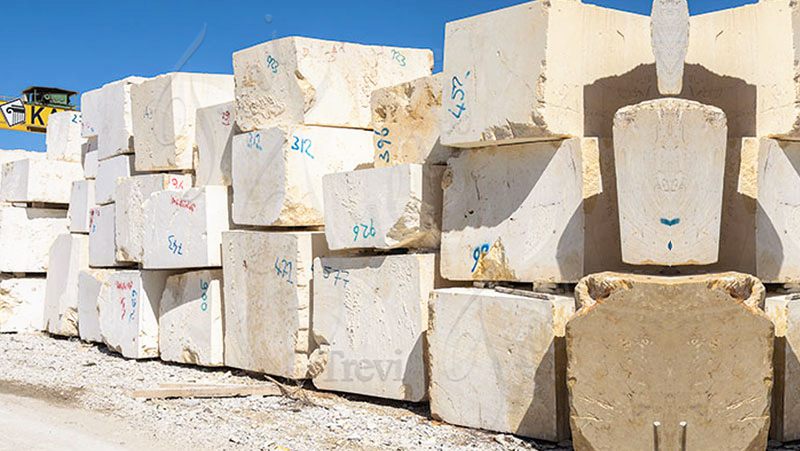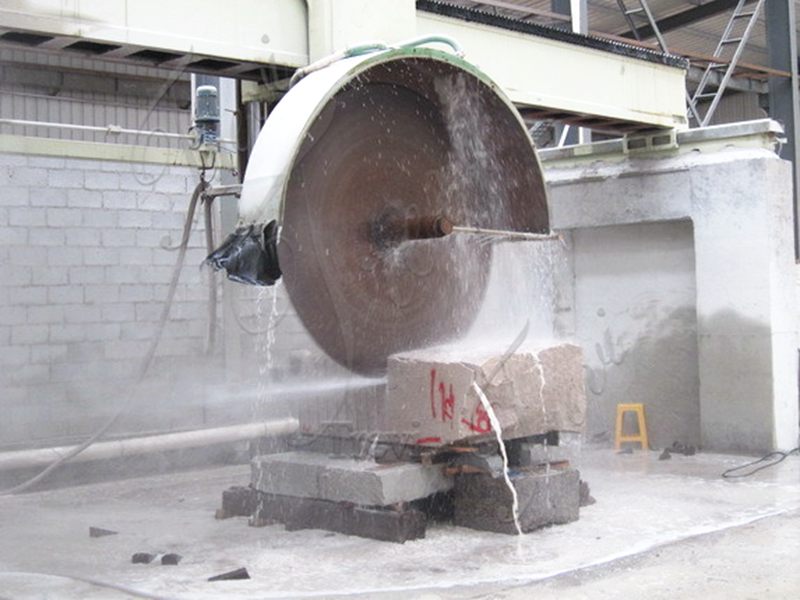 Trevi Virgin Mary sculptures are sold all over the world. And our clients often decorate public spaces with it. Our Catholic Madonna sculptures are often displayed on public platforms. There is no doubt that the details of our sculptures are impeccable. in. Under the influence of the operation of social networks, Chinese sculpture artists have been accepting cultures from all over the world. Well, Trevi artists are constantly improving their professional carving skills and cultural knowledge. So, our marble Madonna sculpture would have a real and beautiful effect. Obviously, you could see all kinds of amazing sculptures on the Trevi website. If you have any needs, please contact us immediately.