Look at this hand carved masterpiece of blessed virgin mary catholic maria garden statues, which is sculpted from natural grade A white marble, standing around 180cm tall. The image of Most of the Western marble blessed virgin mary outdoor sculptures are highly decorative and practical.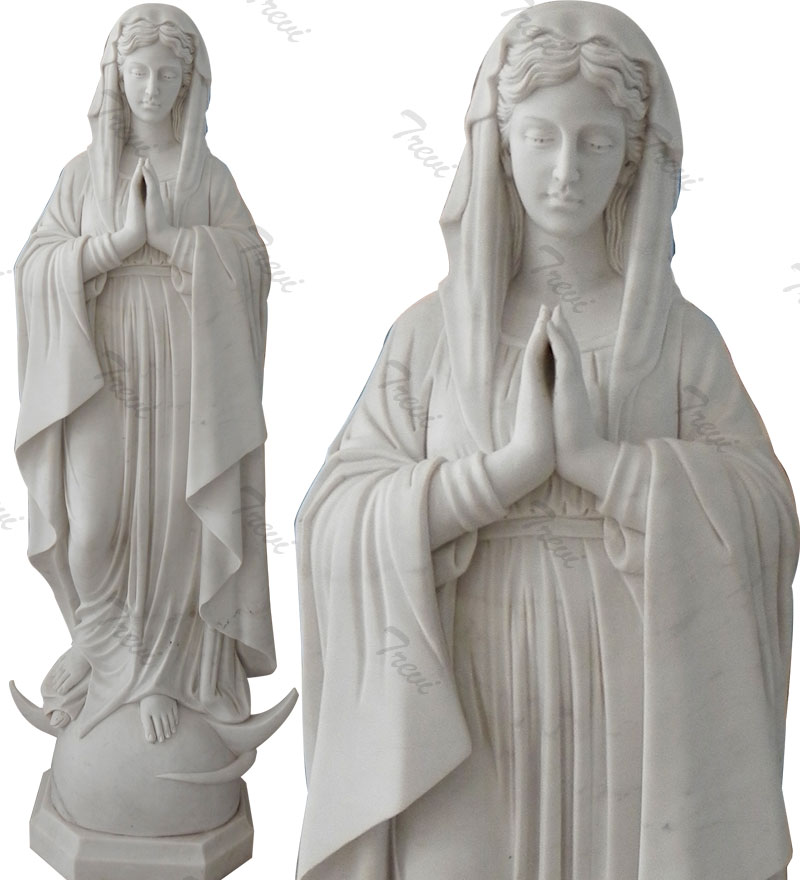 Pay attention to the face characterization of the blessed virgin mary catholic maria statues , add no color to the statue, high polished of the surface, so the work has the smooth beauty and appreciation value.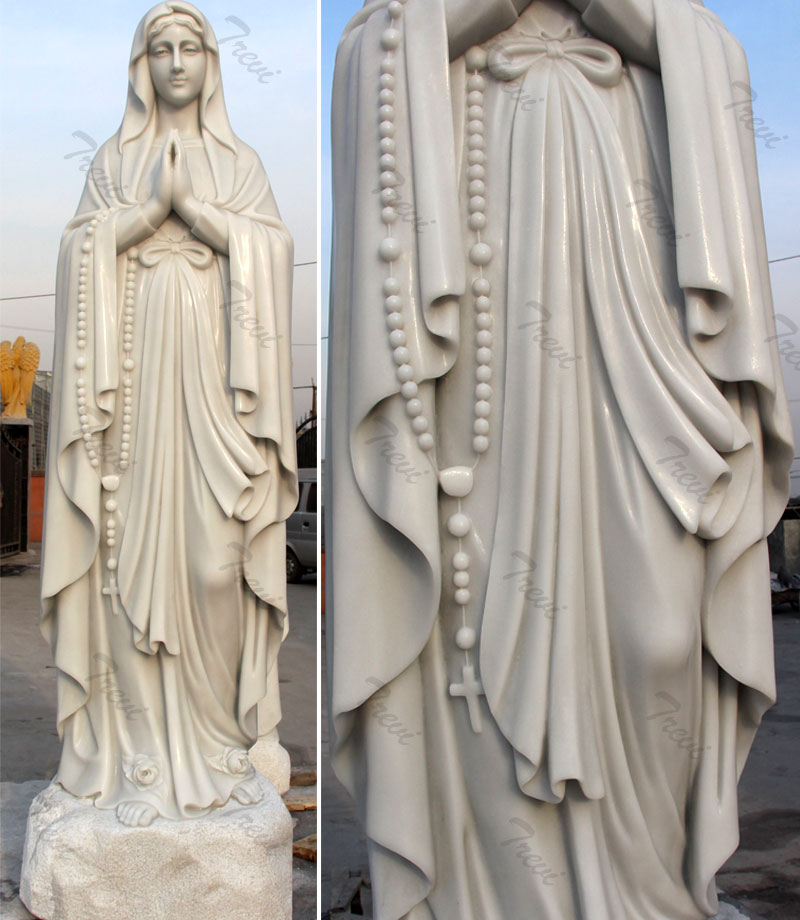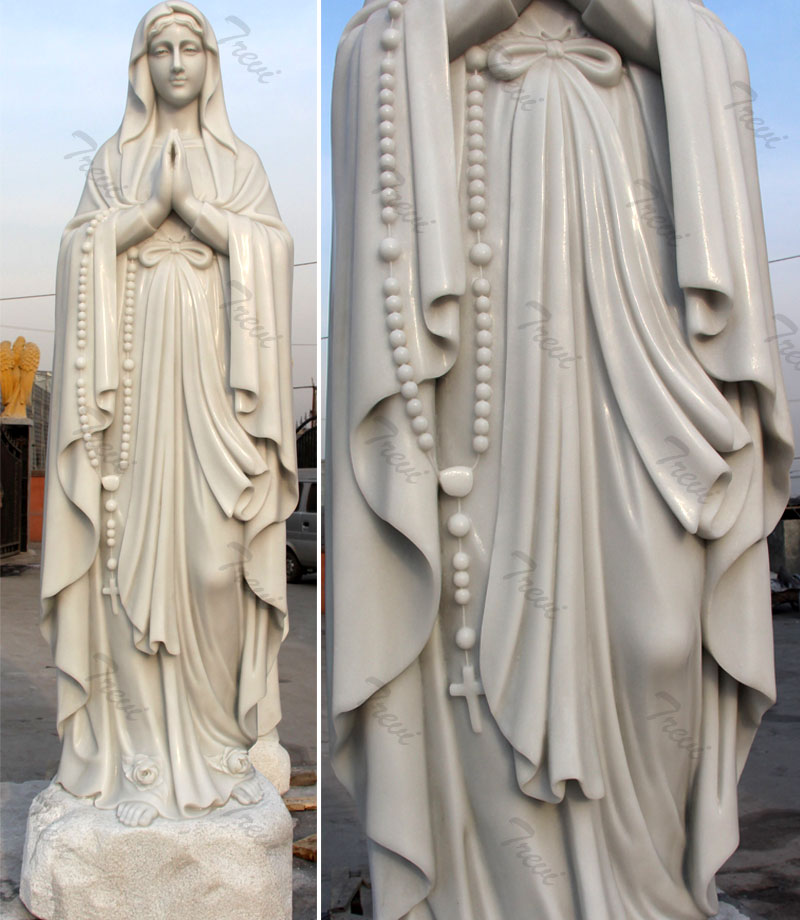 The online social platform provides a broad platform for the world religious mary garden sculpture art exhibition, transforming the appreciation of religious blessed virgin mary sculpture art from a three-dimensional practical experience into a visual integrated experience that combines video, pictures and text.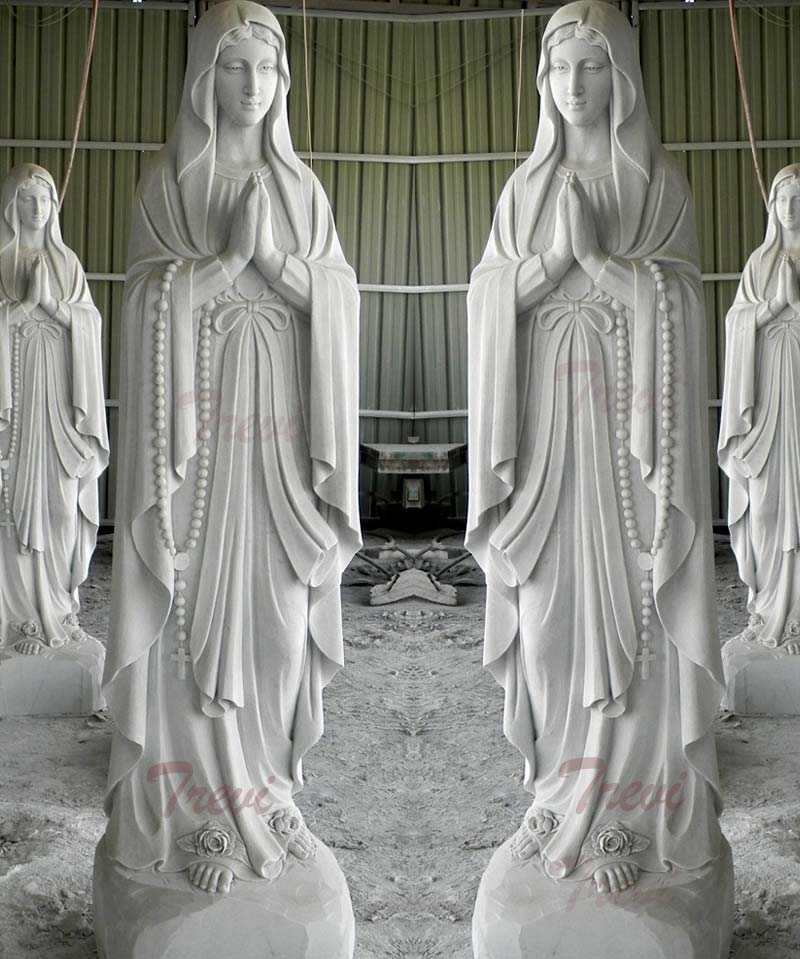 The Blessed virgin mary sculpture is presented on a public platform in a multimedia form. Among them. Under the influence of the operation of social networks, Chinese sculpture artists began to pay attention to the interpretation and dissemination of works, and paid attention to the dissemination and exchange of network platforms. So, we can see a variety of amazing sculptures on the website, which is amazing.