White Marble Our Lady of Lourdes Statue Detail:
How elegant and beautiful white marble Our Lady of Lourdes statue is displayed in front of us. Only natural marble materials could sculpt such a vivid and realistic Our Lady of Lourdes statue. Our Lady of Lourdes has a beautiful and elegant face, wearing a gorgeous robe. She folded her hands and prayed for us. Imagine placing it in your church or home, it would definitely bring you good luck.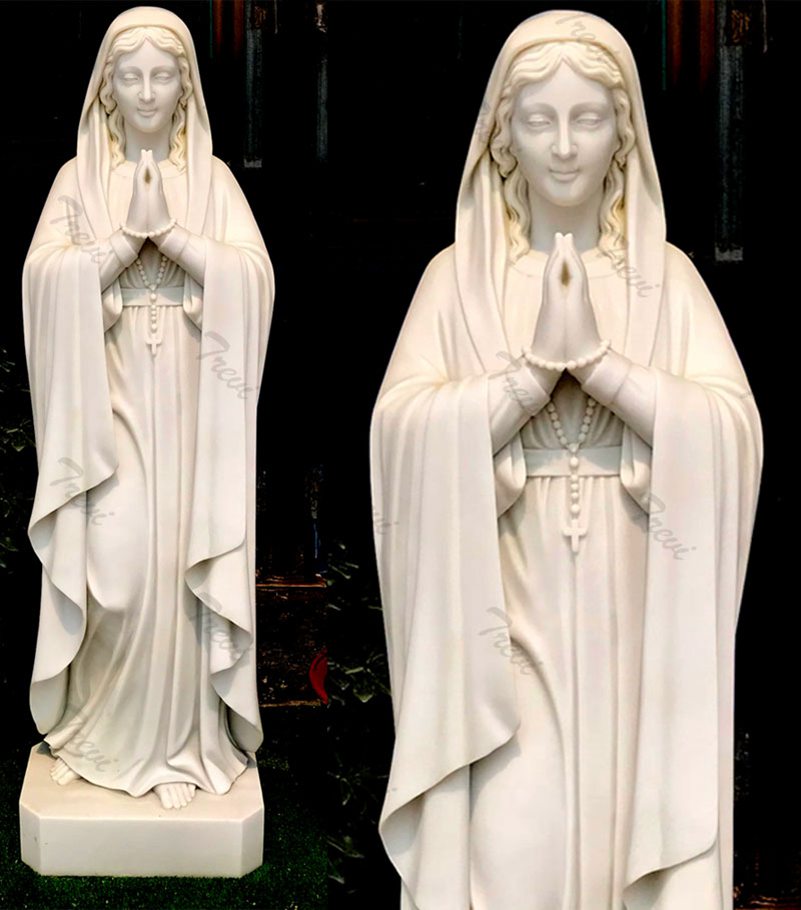 Here at Trevi Art Sculpture, you would find marble statues of various styles, all of which depict Our Lady of Lourdes. Our Lady of Lourdes marble statues are all made of high-quality marble materials, and we could provide you with a variety of marble materials for you to choose. You could choose your favorite material from these materials. At the same time, we would provide you with some suggestions based on your requirements.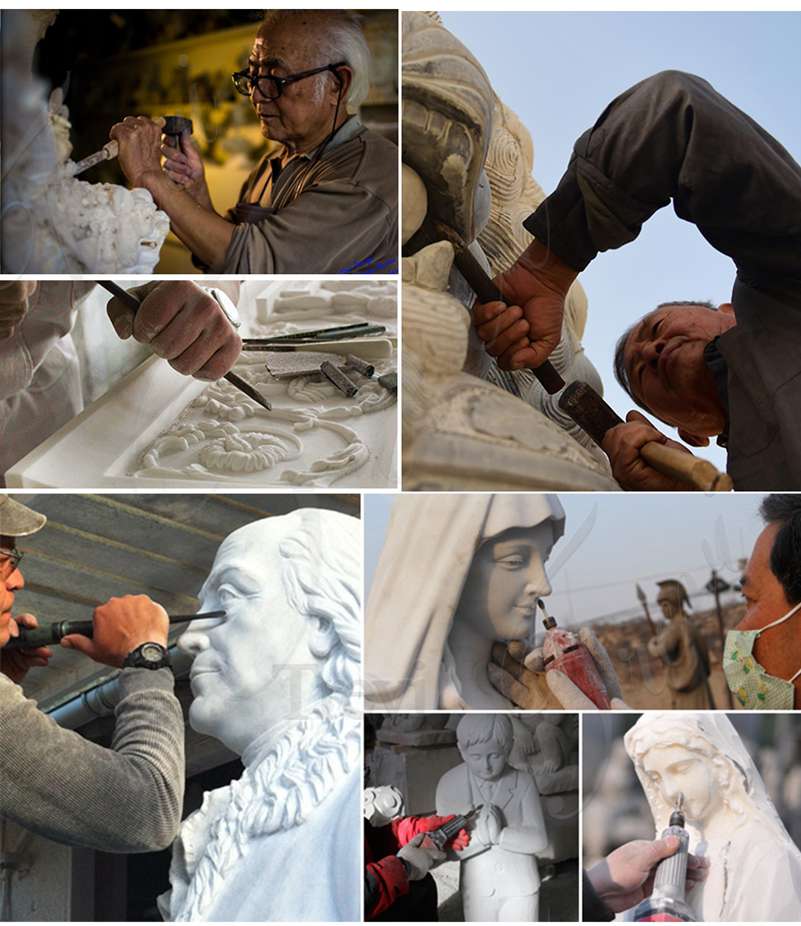 More Sizes Choices of Our Lady of Lourdes Statue:
In addition to the choice of materials, we could provide you with a range of sizes. The normal size of marble Our Lady of Lourdes statue is life size, with a height of about 160 cm. Of course, if you need a larger size for outdoor placement, we could also make it. Because we are a professional marble carving factory, we could undertake any large-scale sculpture project.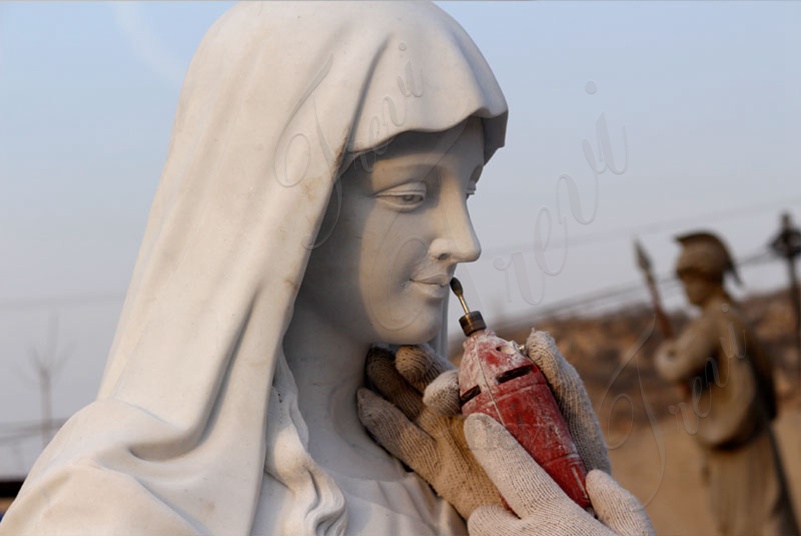 The Introducton of Our Company:
Trevi marble factory was established in 1983. As a family inherited factory, Trevi top master Yuan began to carve the religious statues since 13 years old, he and his team already concentrated in religious area more than 40 years. As a devout Catholic, Master Yuan knows very well about the characteristic of the religious figures, he knows how to carve the statue more vividly, the faces of the statue from his hands will be holy and serene.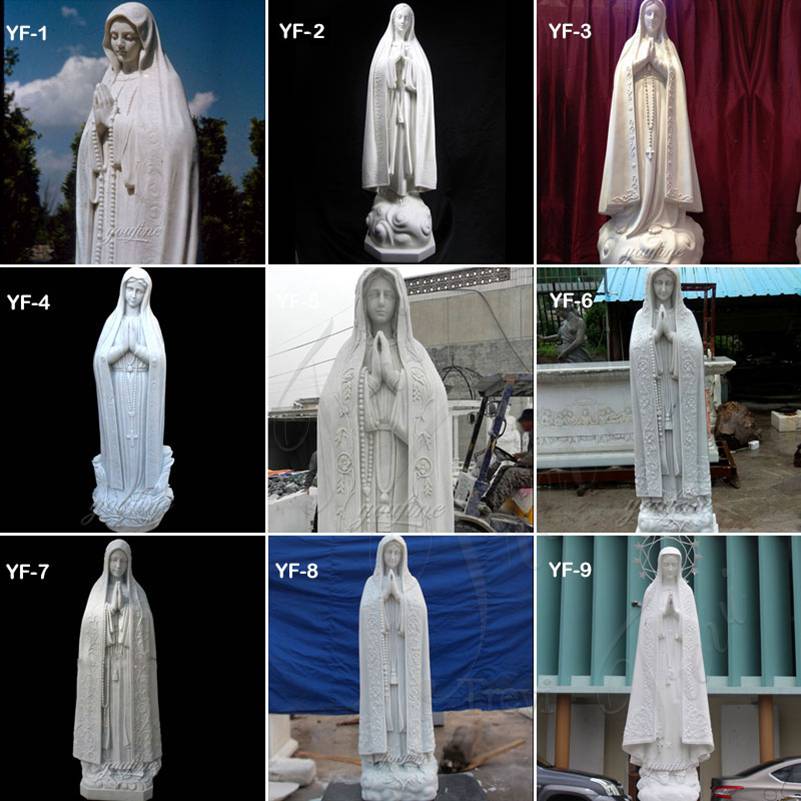 We pay attention to all the details of the marble Our Lady of Lourdes statue we carved, so every part of the sculpture is hand-carved by our professional marble masters. If you are interested in our religious marble sculptures, please feel free to contact us.