Mother Mary Statue Outdoor Introduces:
The overall shape of this marble Mother Mary statue outdoor is very beautiful. You must be moved when you see this sculpture. Especially the facial expression of the Virgin Mary is so divine and brings great comfort to our hearts. Trevi used natural marble to carve this exquisite sculpture. Therefore, this Mary statue outdoor would have an unparalleled decorative charm.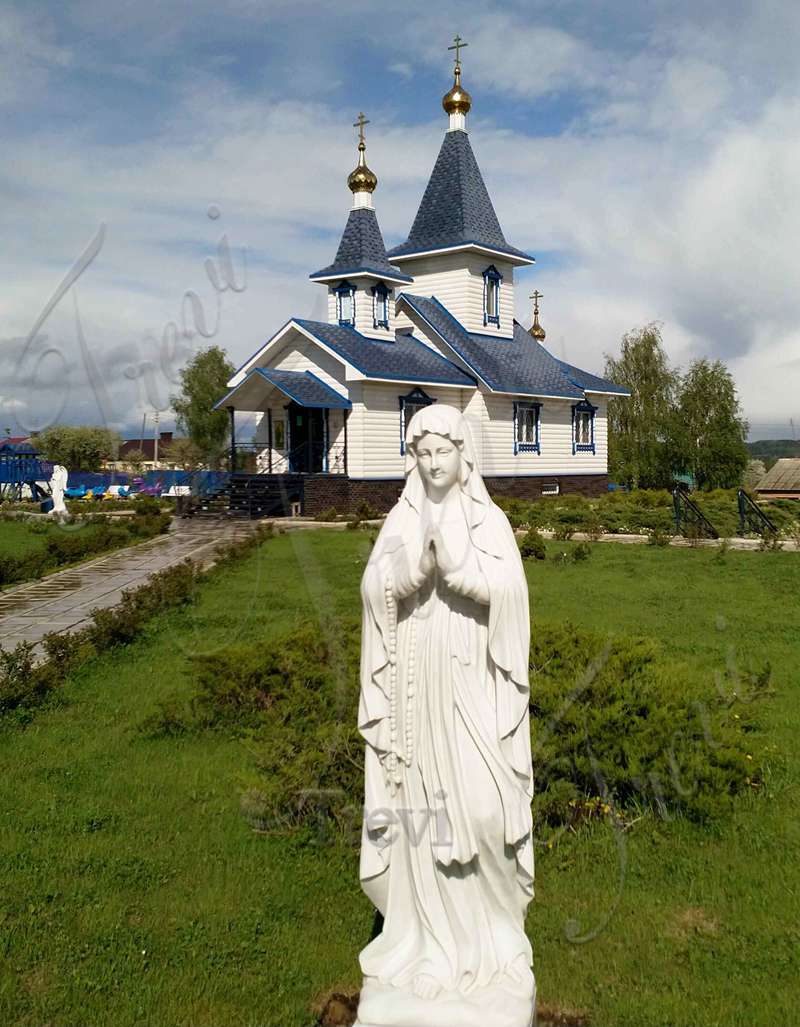 Numerous Natural High-quality Marbles:
Our factory pays great attention to the quality of the sculpture. In particular, we uniformly use pure natural marble. Also, all marbles are of high quality. Second, our Marble Virgin is carved from a single block of marble. Therefore, the overall shape of the religious sculpture would be very delicate. Trevi has different types of marble varieties. For example, we have white marble, Fangshan white, Hunan white, Sichuan white, and so on. Of course, religious sculptures usually choose white marble, which is a symbol of purity and holiness.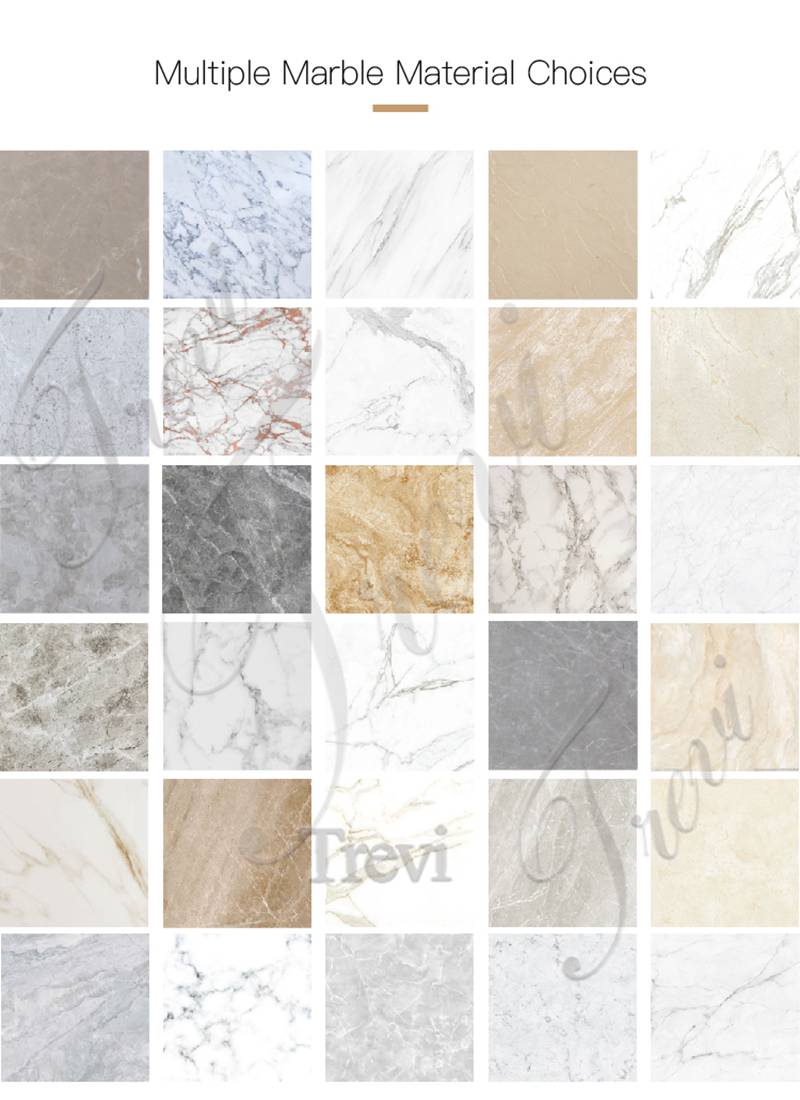 Carved by the Artist by Hand:
Trevi's artists always insist on pure hand-carving. Our artists learn the art of carving from an early age. Therefore, they have mastered the carving skills of all sculptures very proficiently. In particular, our lead artist, Artist Yuan, is a devout Catholic. Therefore, he carved the facial expression of the Virgin with great care. Without a doubt, you would receive an exquisite marble sculpture of the Madonna.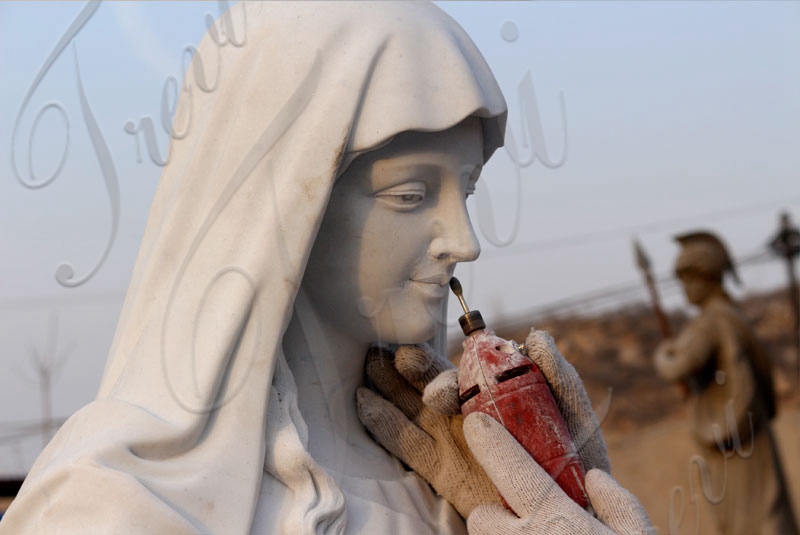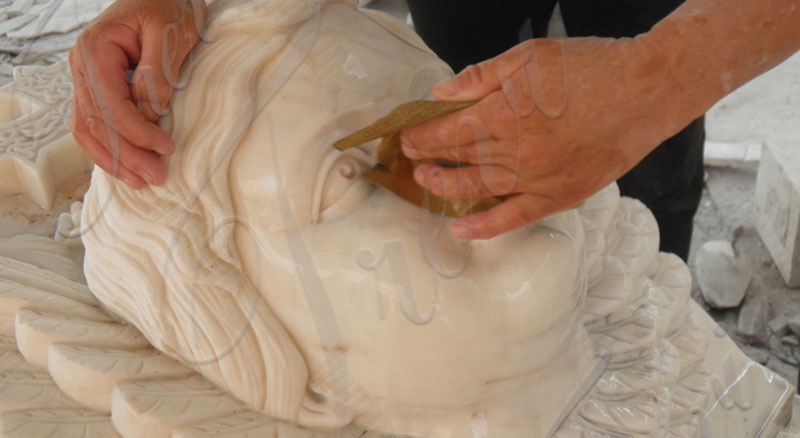 Trevi Has a Factory Price Advantage:
As a factory with over 40 years of experience making high-quality sculptures, YouFine could be trusted. Trevi is dedicated to carving and making various Mary religious sculptures. We have our R&D, production, and management teams, quality control, and sales teams. Of course, we also have a strong team of professional and technical personnel. Moreover, we pay attention to the quality and craftsmanship of sculptures and strive to create high-quality sculptures. We are a leader in the sculpture industry, we sculpt adhere to high-quality marble religious sculptures.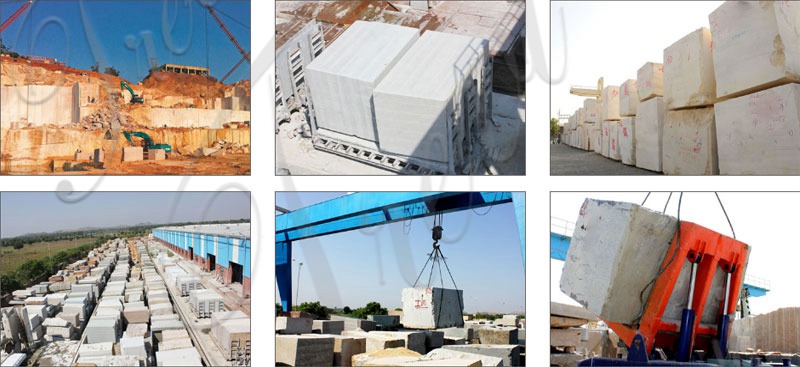 Our prices are undisputed because we are a factory, not just a supplier. We make sure our prices match the quality of our art as well as our client's budget. To choose us is to choose peace of mind. This marble religious statue is on sale now at an attractive wholesale price.