Product Introduction:
This is a marble statue of the Virgin Mary holding baby Jesus. We could see the baby Jesus with curly hair in the arms of the Virgin. The Virgin was smiling and seemed so gentle and kind. In the growth of the Holy Infant Jesus, Our Lady gave him endless love and care. Therefore, Catholics have great respect for the Virgin Mary. We often see this type of statue in churches, gardens, schools, etc.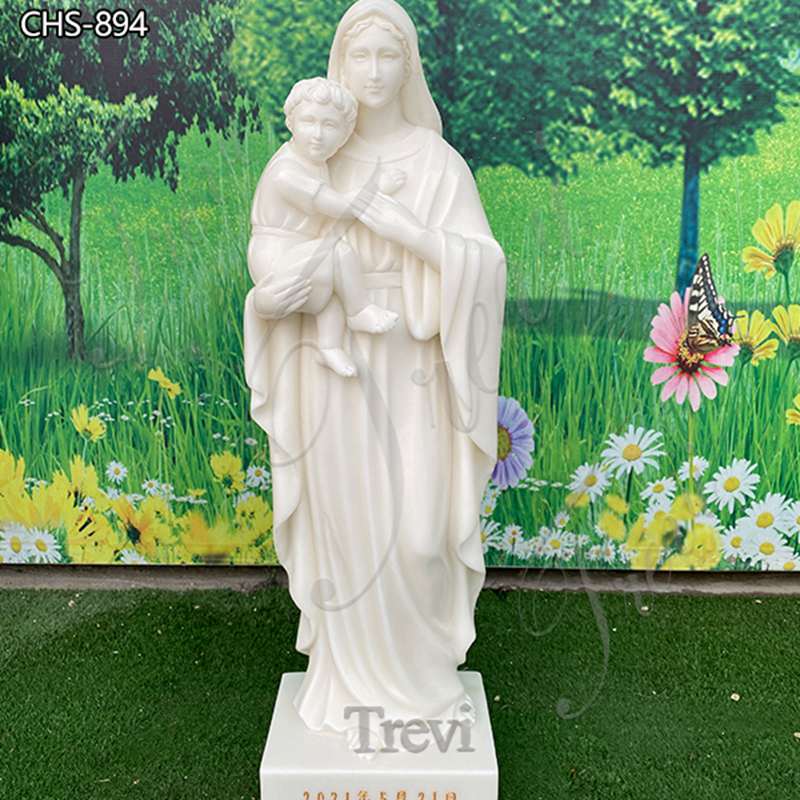 Top Carving Artists:
Trevi factory has highly skilled carving artists. Their carving skills are inherited from their forefathers, while being able to continue to learn and practice. Influenced by their parents, they liked painting since childhood and had the opportunity to carve statue. When they were in their twenties, he systematically learned to carve from excellent carving artists. After decades of practice and refinement, at the age of forty they finally became a sculptor in the field of carving. The works they carve are often widely praised for the fine carvings.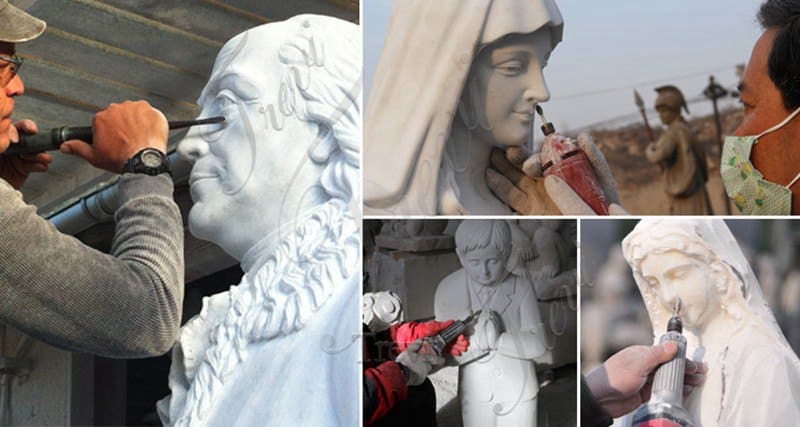 More Religious Statue Designs:
In addition to the marble Mary and Jesus statue for sale, Trevi factory also makes many other statues of the Madonna and Jesus together. These statues come in different designs, but all of them are exquisite. Of course, we also provide you with various customized services. You could decide on the image and pose of the Virgin herself to your liking. For example, adding a crown to the head of the Virgin, etc. We could help you fulfill all your reasonable needs.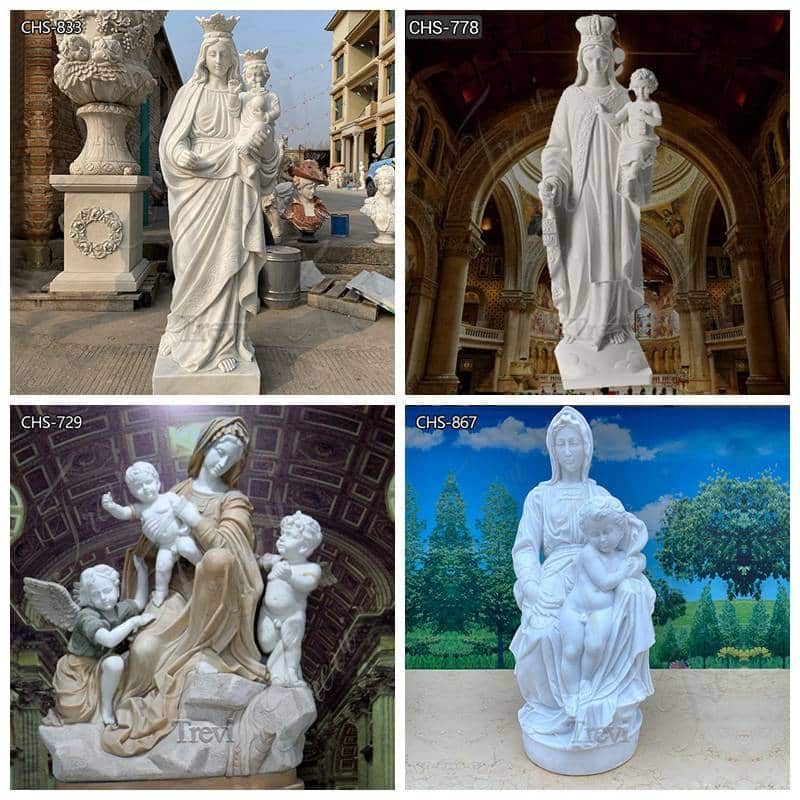 Strong Packaging:
In order for the statue to arrive at the customer's home in good condition, we use the tightest packaging to pack each product. First of all, the 3 cm thick wooden crate used as the outer packaging of the product could play a good external protection role. Secondly, the thick soft cotton wrapped on the surface of the statue could prevent the possible loss of the statue due to shaking during transportation. With so strong packaging, you could buy our products with confidence.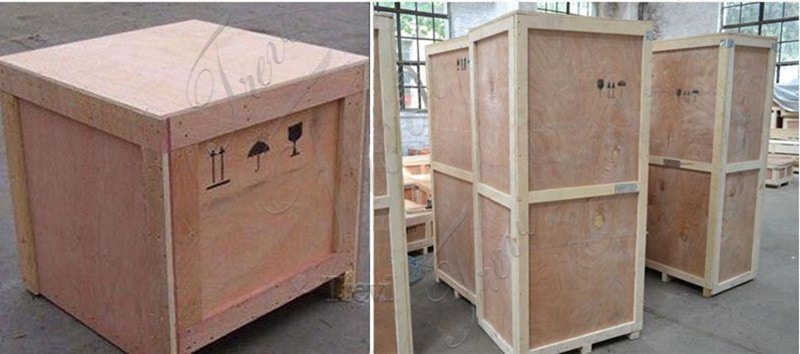 Trevi treats every customer with great enthusiasm and sincerity. If you are interested in our marble religious statues, please feel free to drop us a message.