Garden Praying Mother Madonna Marble Statue Detail:
Very beautiful and elegance praying mother Madonna marble statue, we are made of high-quality white marble material, so our quality is guaranteed. In pure white marble with the beautiful appearance of our mother Madonna, this must be a stunning piece. I'm sure this must be a favorite catholic religious sculpture of any Catholic family.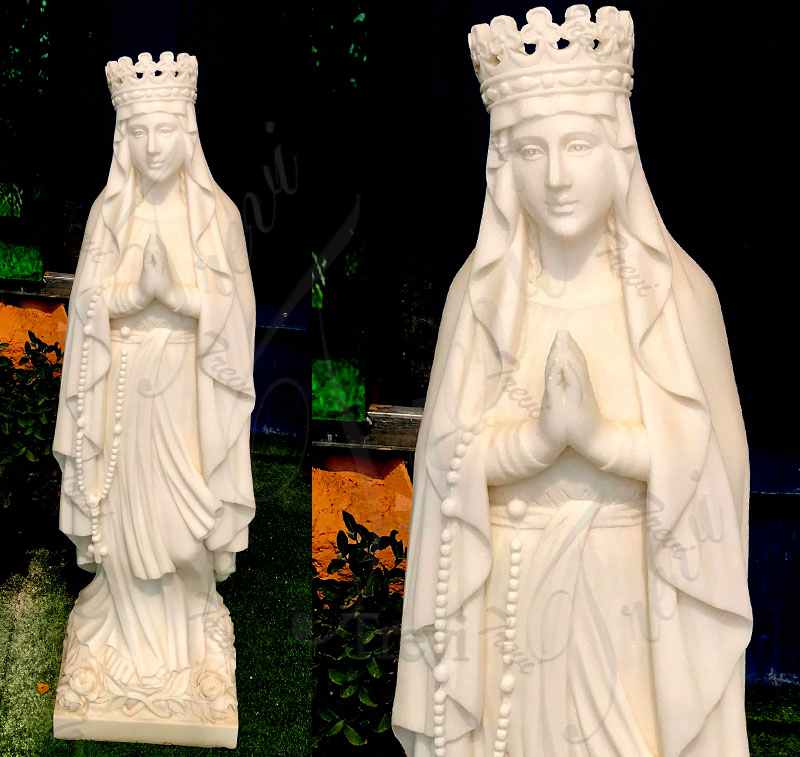 This praying mother Madonna marble statue is praying, with her hands together and a string of rosaries in her hands. The Divine Mother Madonna of God, with a fine crown on her head. The beautiful robe is a symbol of the graceful image of Our mother Madonna, with beautiful roses carved at this statue's feet and the most obvious mark is the tail of the serpent. All details are carved purely by hand by our professional marble craftsmen.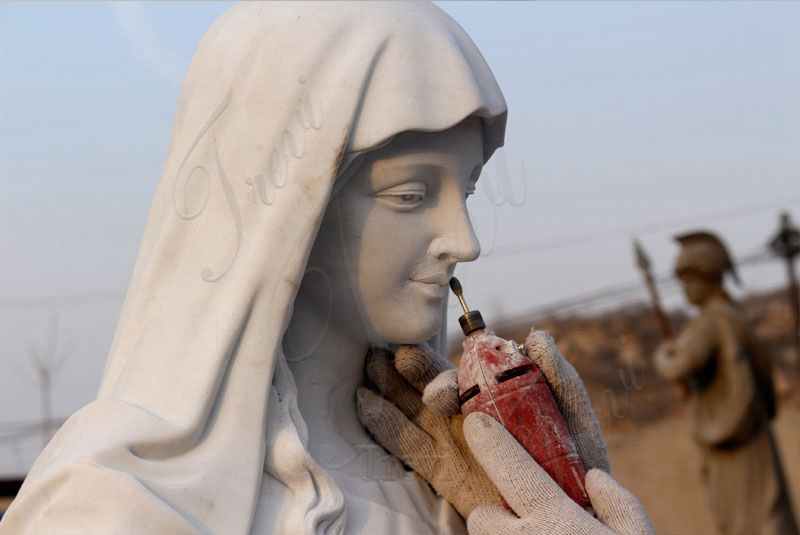 The Advantage of Our Mother Madonna Statue:
Our sculptures have always won over our customers with quality and perfect detail, which is what our company has always stood for. Our company does not always make low price a priority, we always win the trust of our customers with the details of our products. Therefore, we would provide our customers with quality praying mother Madonna marble statue that exceed their expectations at an affordable price.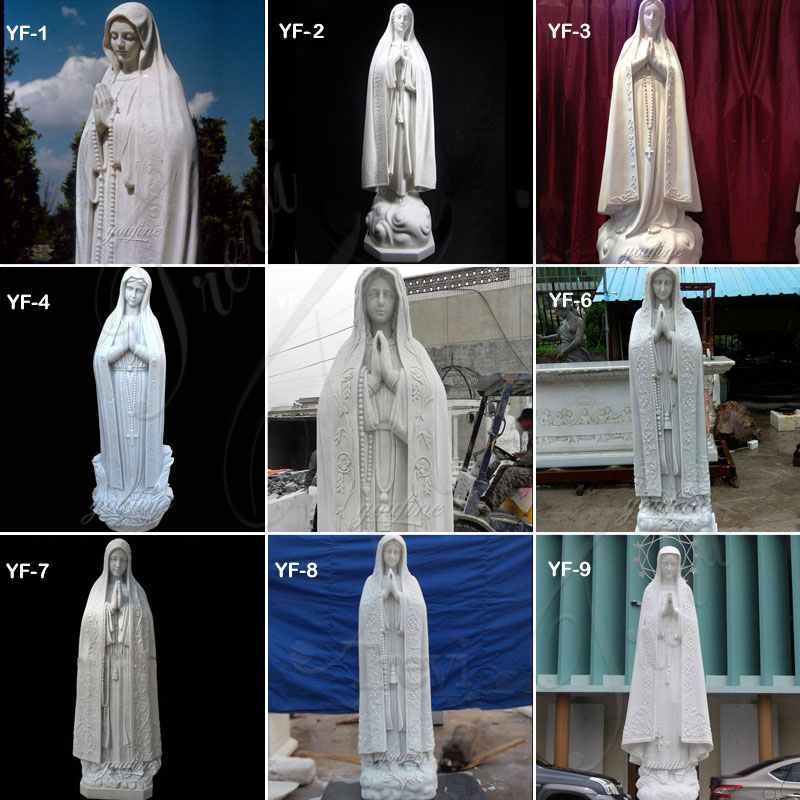 The Packing of Our Marble Sculptures:
We would put our products in solid woods for packing. The thickness of the wood is 3cm, and it is double thickness than the common package. Because we put lots of foam inside the crates, so our products are very safe under transportation. We are very clear if the products are made very perfect, if the packing is very terrible, it would be nothing ultimately. Please check the following pictures to show each step of solid wood packing.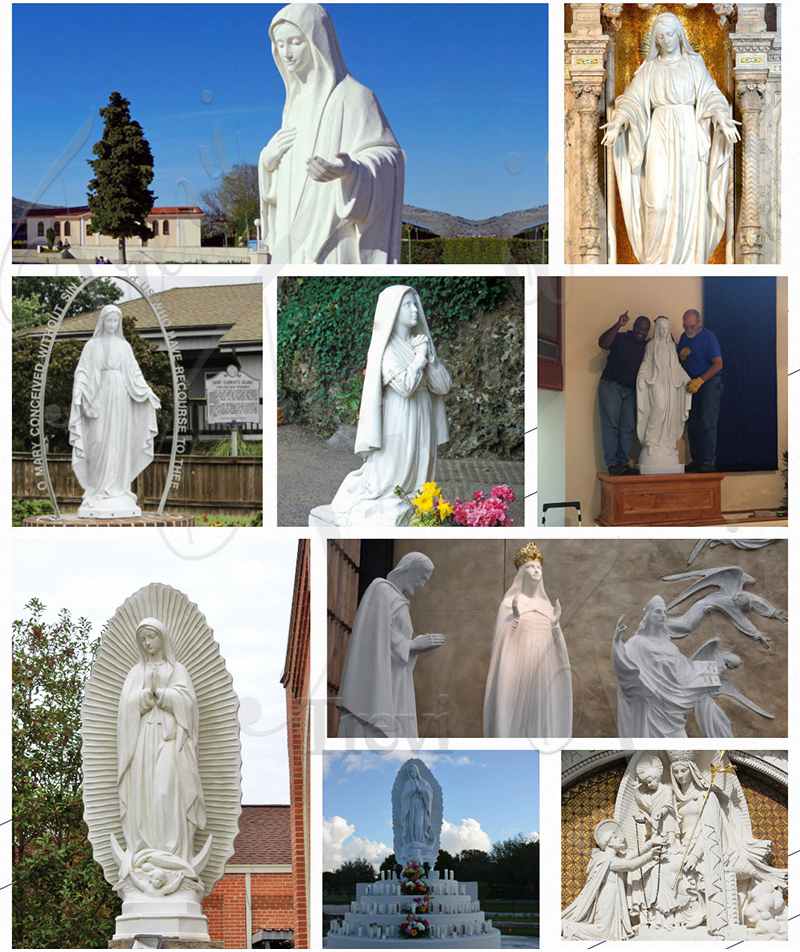 Beautiful praying mother Madonna statue in white, representing her purity. This is a very special and high quality Catholic gift. Both the detail and the material are commendable. To get this beautiful sculpture, you could always contact us, and our prices are also beautiful.