Virgin Mary Sculpture Details:
The marble Virgin Mary garden statue is an integral part of the Garden and church decoration. We could clearly see that the Virgin's expression is very harmonious and calm. In addition, there are many little angels accompanying the Virgin. The details of these little angels are also very beautiful. Trevi devout artists use the highest quality marble to carve Catholic figure sculptures. Our sculptures look beautiful and have been in use for hundreds of years.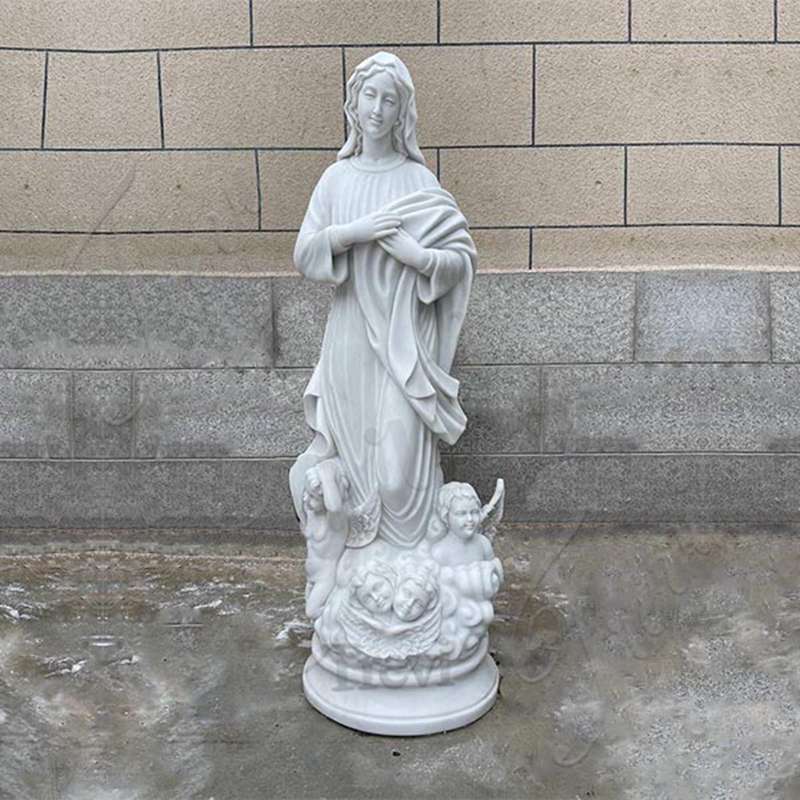 Provide Customized Services:
Trevi factory could provide customized services for customers. So we could engrave the Virgin Mary garden statue according to your size, color, and material requirements. And, we could also make Virgin Mary statues according to your design concept. Of course, we have done other designs for Virgin Mary statues for our clients.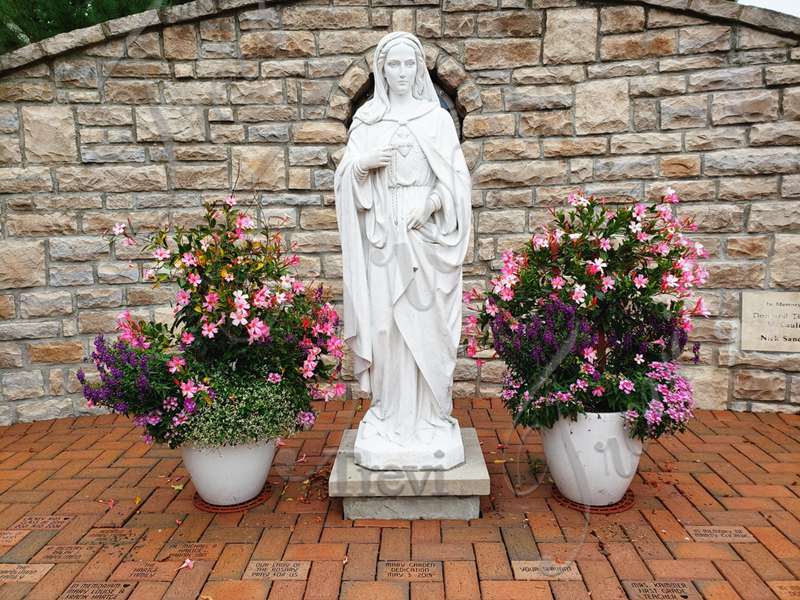 Our clients are very satisfied with our sculptures. In particular, our clients could be fully involved in the engraving of the Virgin. Therefore, you would witness the birth of a sculpture of the Virgin, which we believe would be an unforgettable experience for you.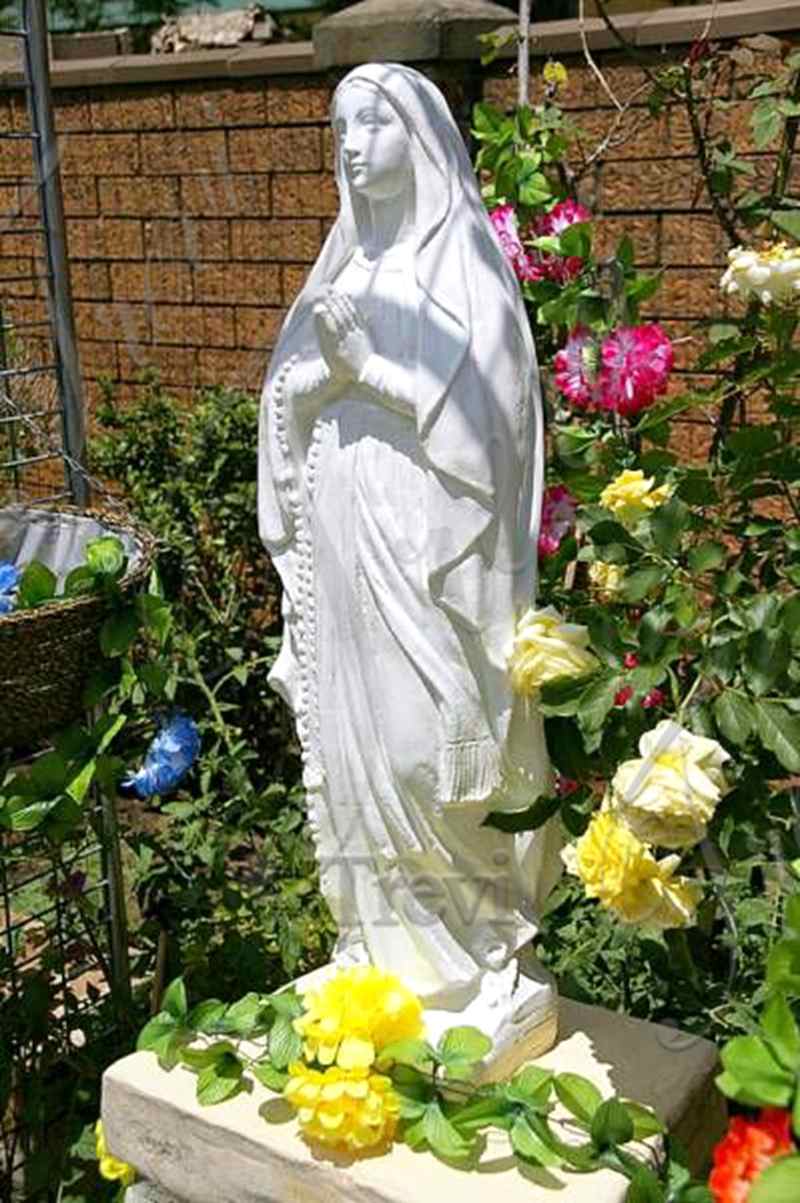 Trevi Factory Professional Team:
Our work team has a professional division of labor. Moreover, we have a professional mud mold design team to create the most perfect 1:1 clay mold for you. Of course, these experienced artists have dedicated themselves to creating beautiful Madonna sculptures for you.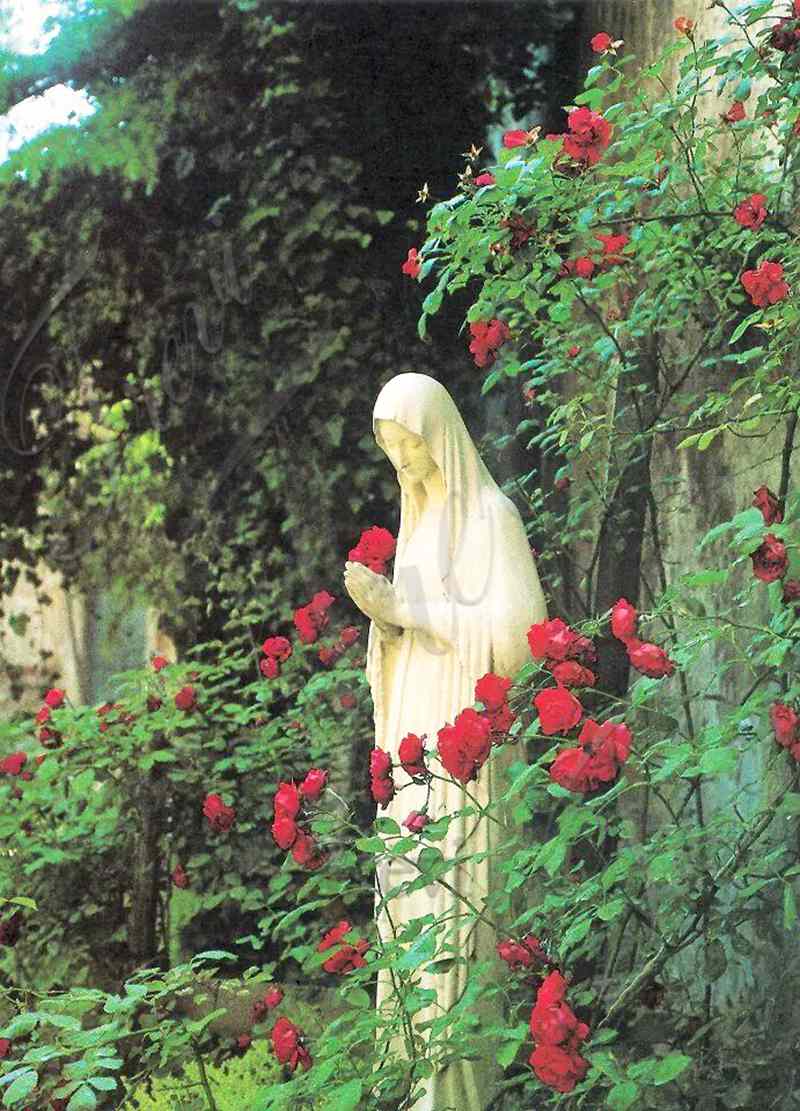 Our clay model would fully display the look of the Virgin. In addition, we also have professional services to provide you with a reasonable budget and price plan. Of course, our responsible sales team would communicate with you in time to provide you with a suitable Virgin Mary garden statue. The Trevi factory team is sure to meet your needs.
Some Questions You Might be Interested in:
What is the Packaging of the Virgin Mary Statue?
Our outer packing uses a 3CM standard wooden box (most others are only 2CM thick). Secondly, our inner packaging is plastic or foam. We would strictly stipulate the packaging. Therefore, you don't have to worry about any problems with the sculpture in transit.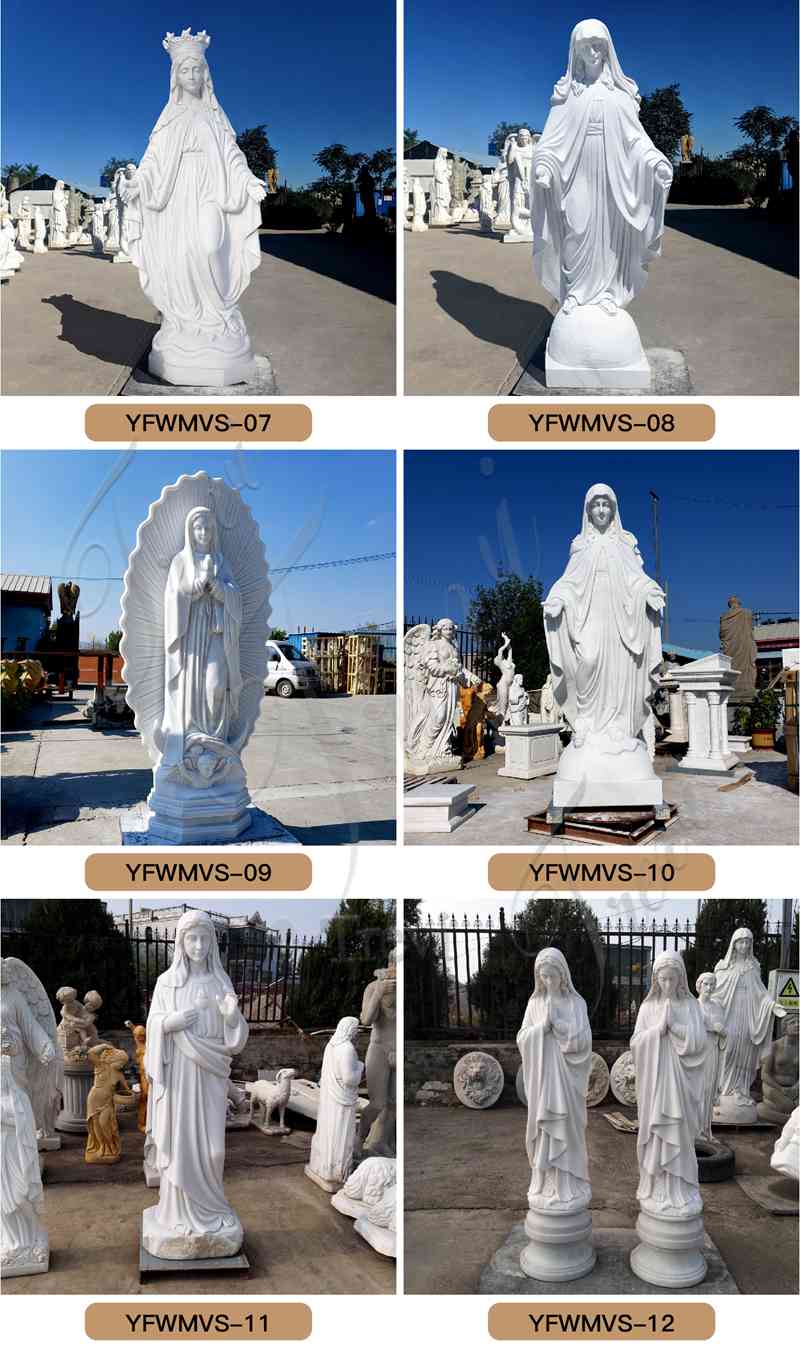 Would Trevi Buy Insurance for the Sculpture?
Yes, the Trevi factory is there to keep your Virgin Mary garden statue safe. We would buy full insurance, so you have no worries.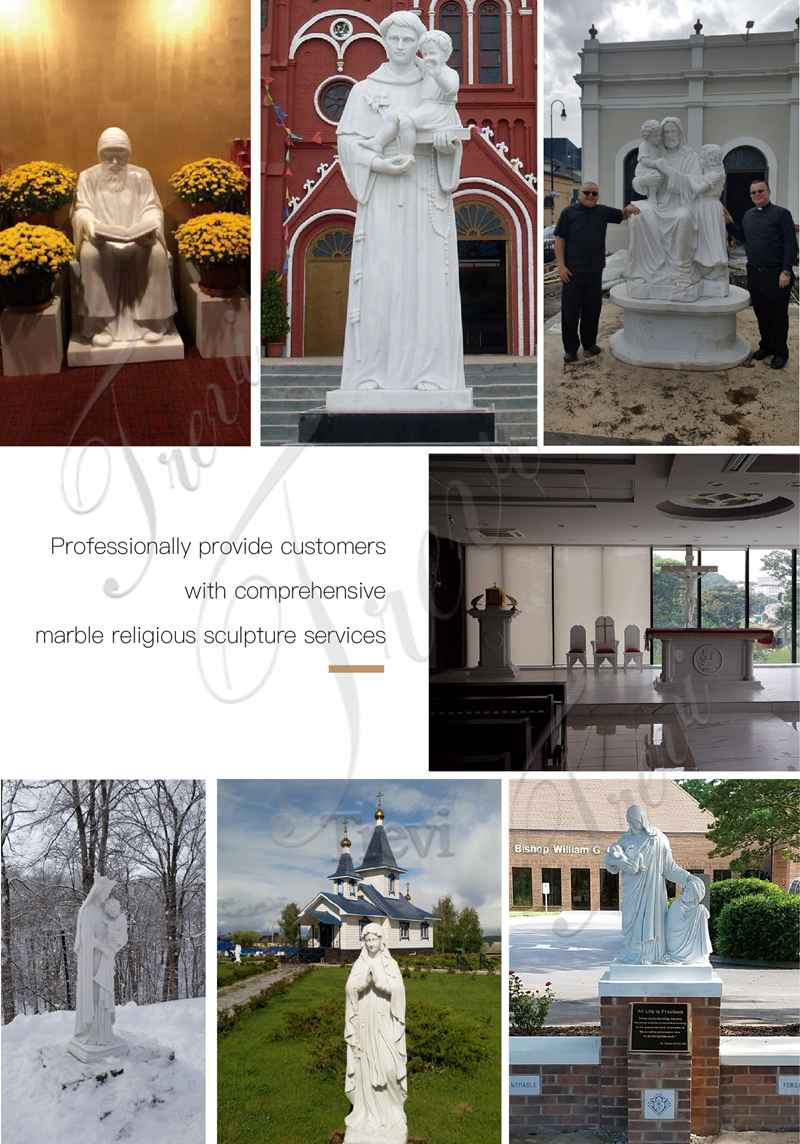 How Soon Could Your Order be Fulfilled?
This would depend on the quantity of your order and the complexity of the lifesize Virgin Mary statue you are purchasing. Usually, one container order takes 14 – 25 days.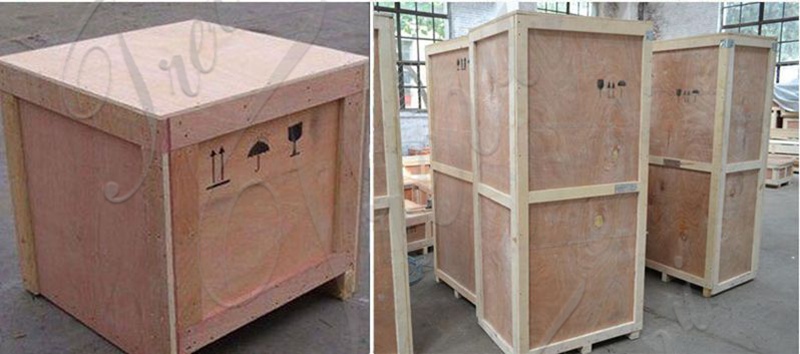 This Catholic Virgin Mary statue is very beautiful. Especially in terms of statues, what a beautiful face of the Virgin. Trevi Factory believes that you would be attracted by her smile. Buying this marble Virgin Mary statue at the Trevi factory would be your smartest choice.