Introduction of Catholic Garden Statue:
As we all know, the marble Catholic garden statue is very popular all over the world. Especially among Catholics, everyone likes our lady of knock statue very much. The Virgin statue always wears a golden crown on her head. And the Virgin's feet did not fall, they were hanging in the air. Generally speaking, the Virgin appears with St. Joseph and St. John the Evangelist.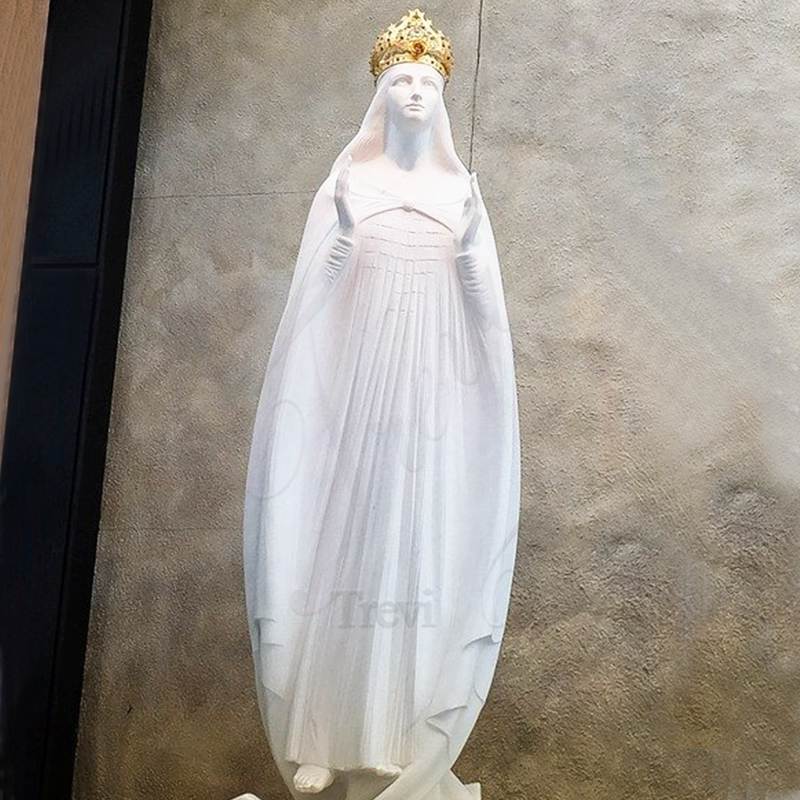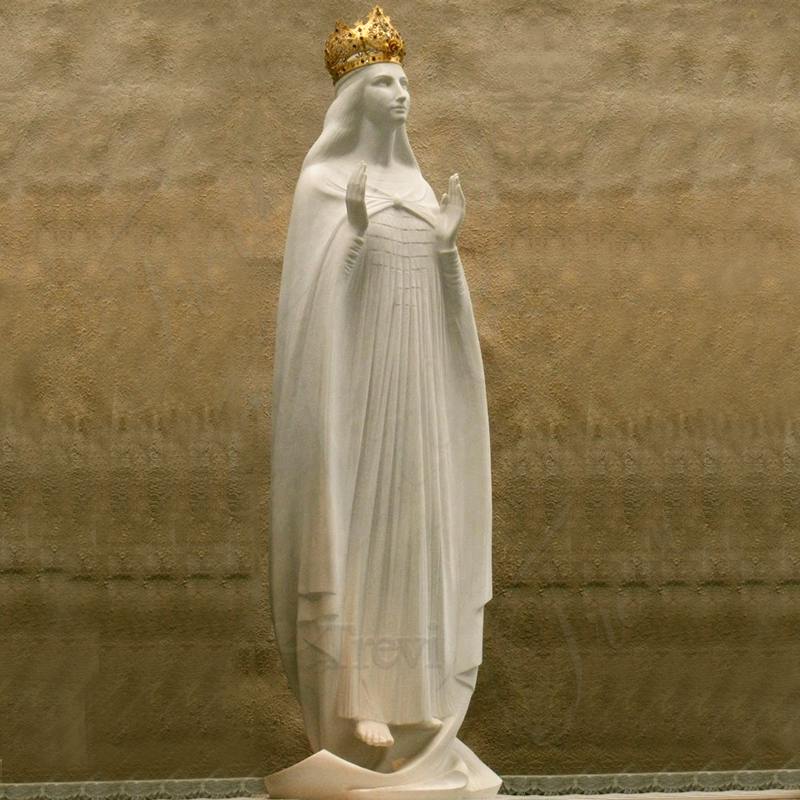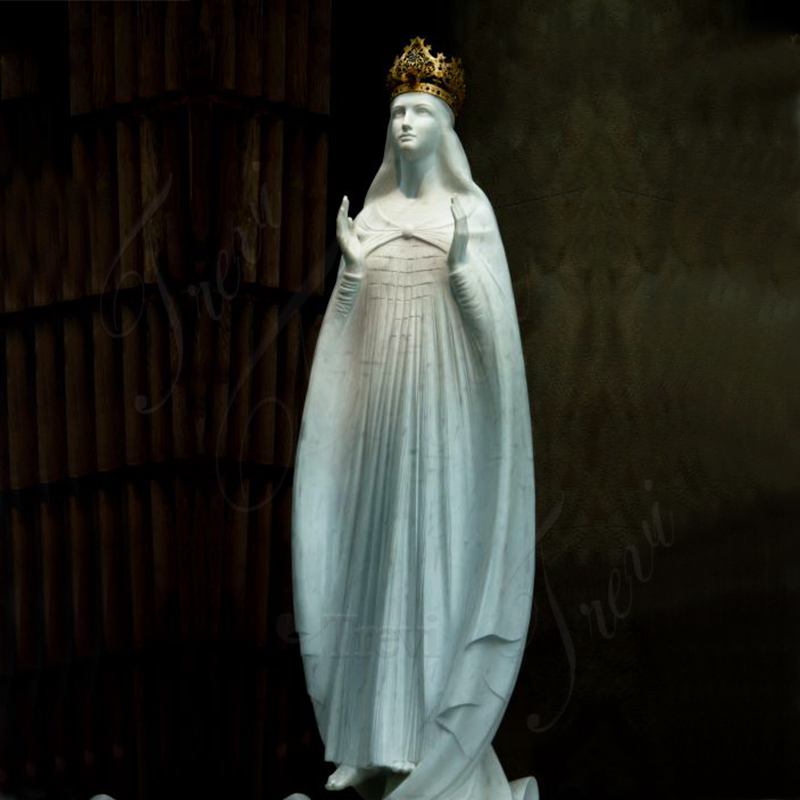 Story of Our Lady of Knock :
The story of our lady of knock began on the evening of August 21, 1879. Over the years, this small village has developed into an international pilgrimage destination and has witnessed many milestones. On the night of August 215, 1879, when the Virgin appeared in the company of St. Joseph and St. John the Evangelist. The apparition of the Virgin appeared on the gable of the parish church. The Virgin was standing on the altar before the cross, surrounded by angels.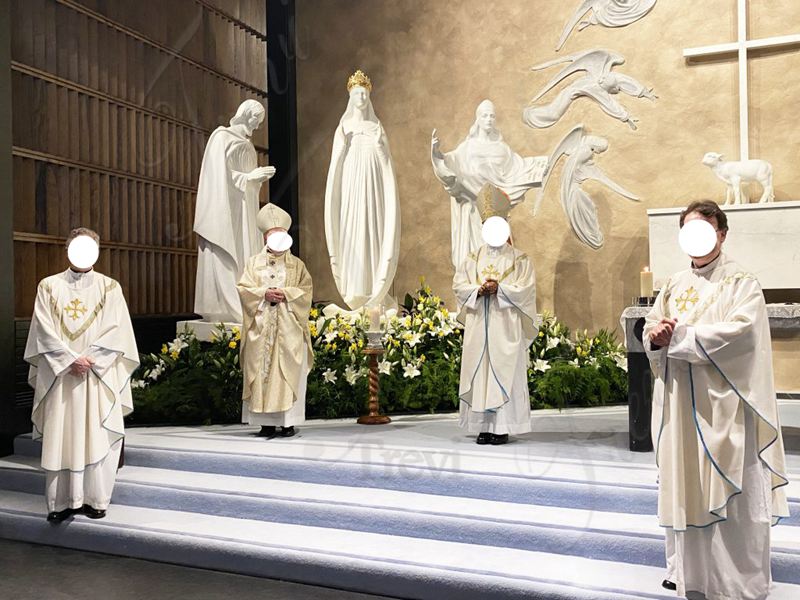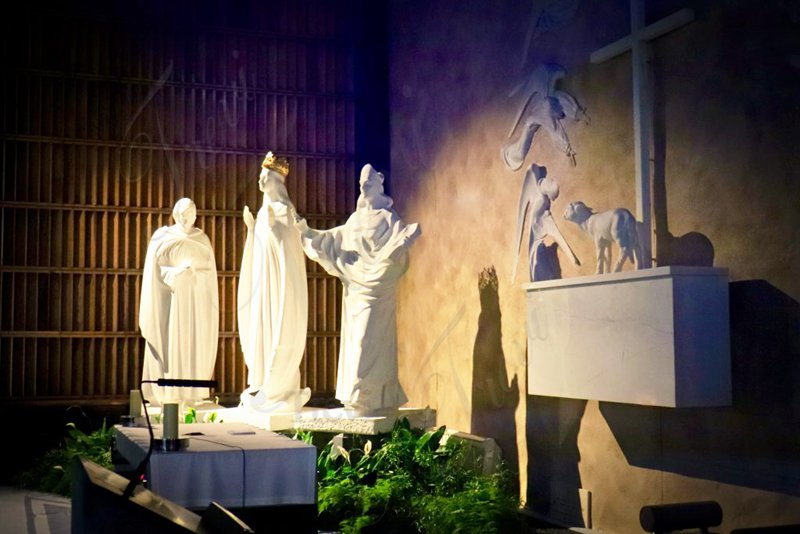 The apparition lasted for about two hours. As domestic and international media reported about the Apparition, pilgrims began to worship our lady of the knock from afar. The first organized pilgrimage began as early as 1880. People come here on Thanksgiving to seek spiritual healing. In addition, through prayers, they get the blessing of Mrs. Knock.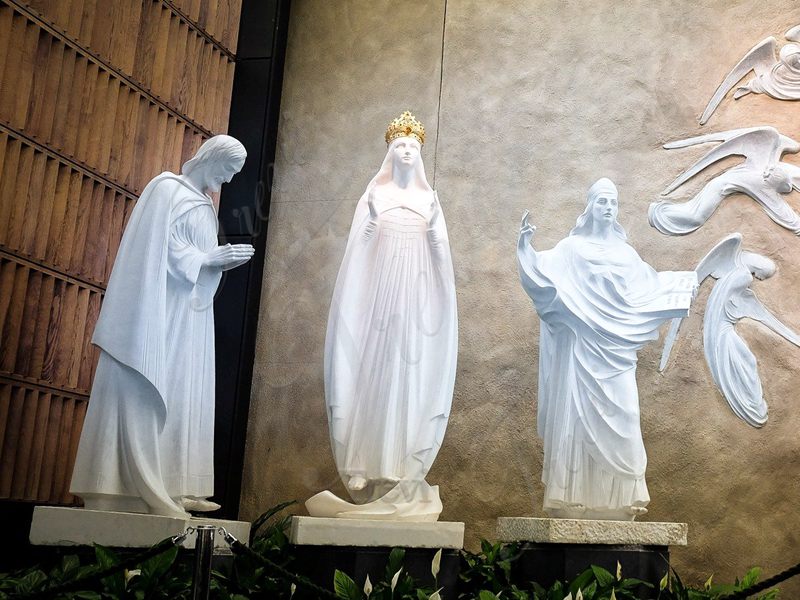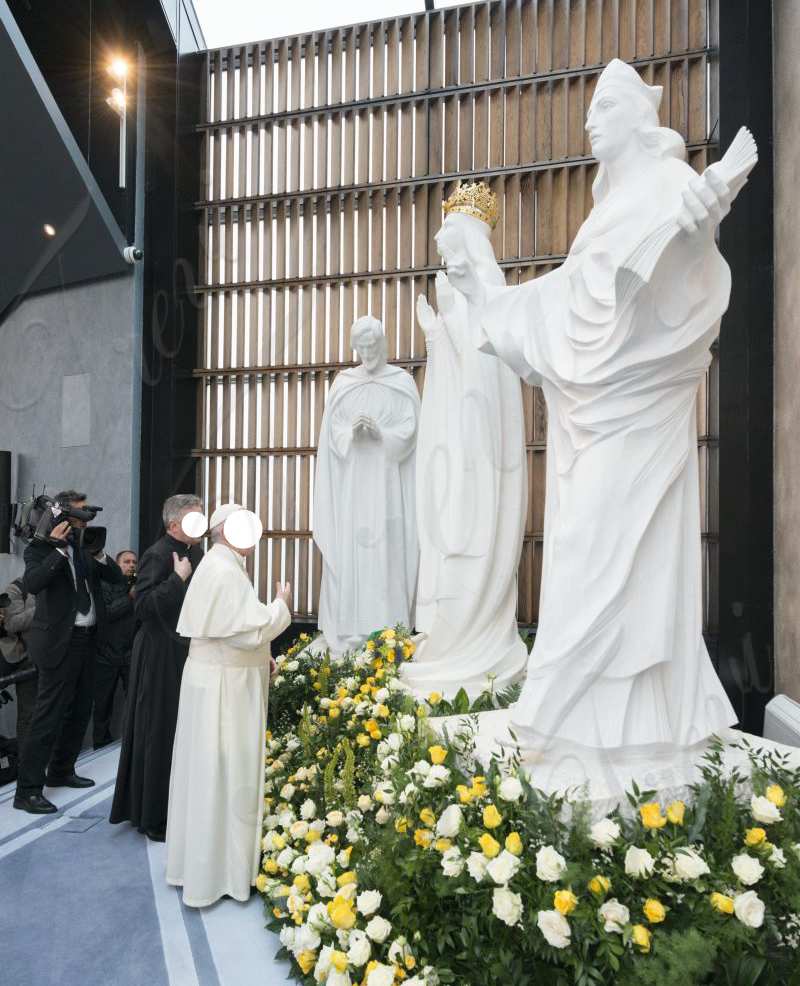 Exquisite Clay Mold:
Trevi has a professional clay mold studio. As we all know, clay molds are the basis for making outstanding figure outdoor catholic statues. Therefore, our factory has the best clay model artists. They learned sculpture and sculpture since childhood. There is no doubt that Trevi clay religious garden statues are 100% restored. Trevi could carve beautiful Catholic garden statues for you.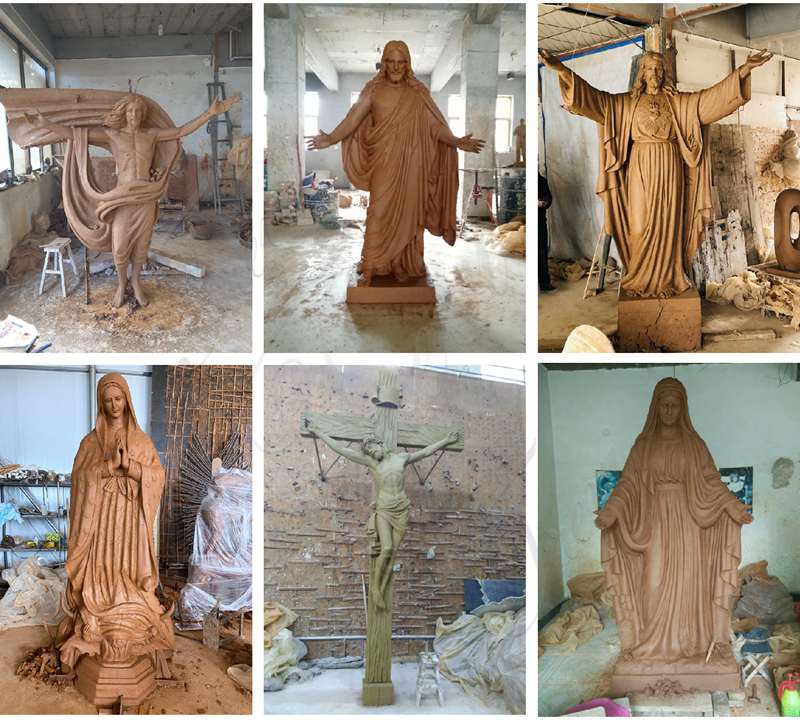 Excellent Carving Artist:
The carving process of the Trevi Catholic garden statue is very professional. In particular, we use traditional hand-carving and deep-carving techniques. Our artist learned the craftsmanship of Catholic figure carving from an early age. Therefore, the Trevi artist could sculpt the expression of our lady of knock statue to life. Moreover, Trevi's artists pay great attention to detail. So the clothes of the Catholic garden statue would be more refined.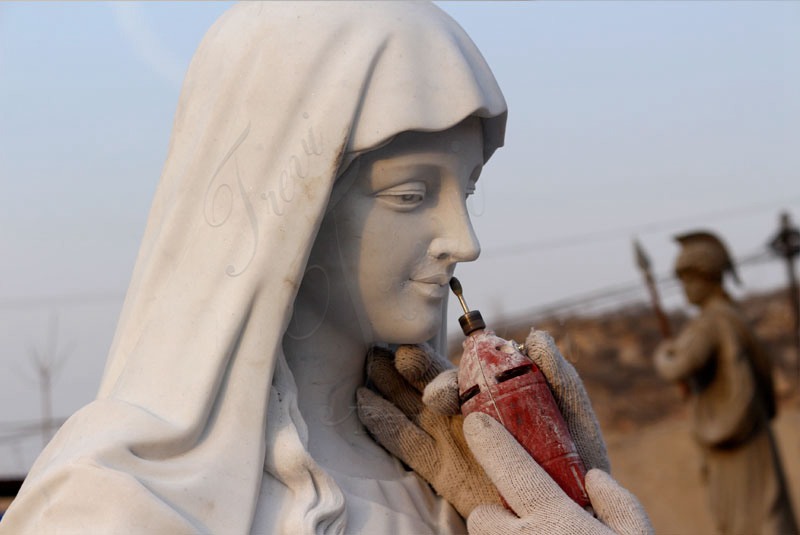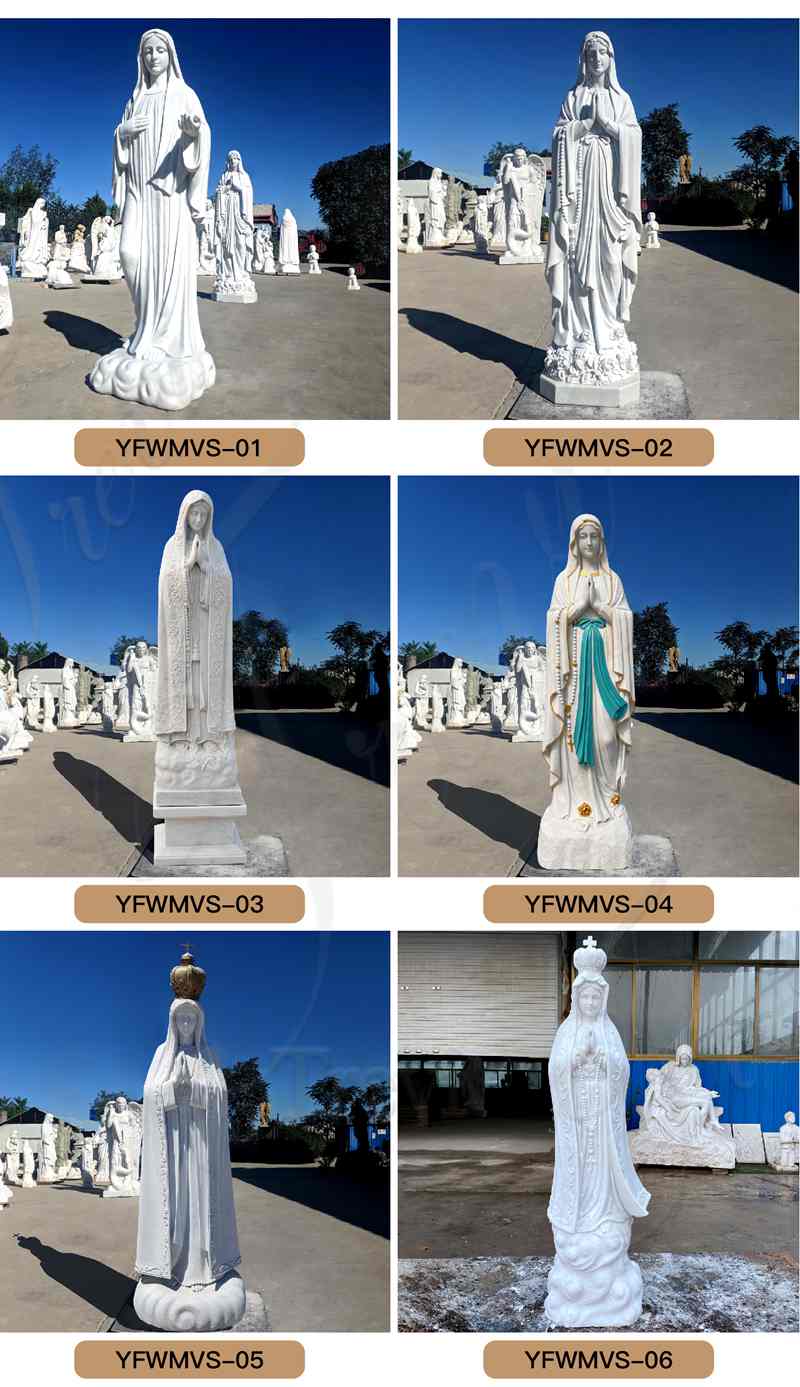 Trevi, as a 39-year-old factory, we have the most professional design and artists. Especially our designers would provide you with the most beautiful catholic saint garden statue styles. If you are interested in a garden statue, please email us immediately. Trevi would provide you with a reasonable price as soon as possible.