Our Lady of Guadalupe Marble Sculpture Detail:
Very beautiful Our Lady of Guadalupe marble sculpture. We use the high quality white marble materials to ensure the quality of the sculpture. Therefore, our sculpture could be placed indoors or outdoors all year round. Our experienced marble masters could sculpt Our Lady of Guadalupe based on portraits, ensuring that every detail of Our Lady of Guadalupe is highly restored.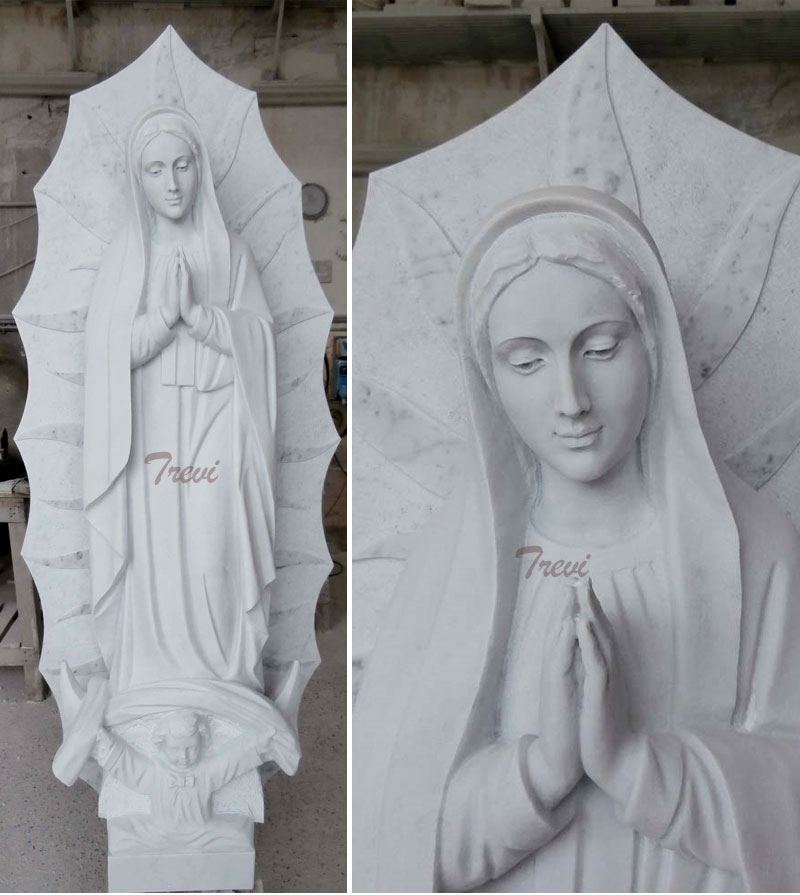 The Introduction of Our Lady of Guadalupe:
Our Lady of Guadalupe is the Roman Catholic title for the Virgin Mary, referring to the Virgin in the manifestation of a portrait of the Virgin in Mexico. This portrait is preserved in the Sanctuary of Our Lady of Guadalupe in Mexico City. Pope Leo XIII crowned the portrait on October 12, 1895. To the present day, Our Lady of Guadalupe is still a powerful symbol of Mexican identity and belief, and her image is closely related to everything from mother to feminism to social justice.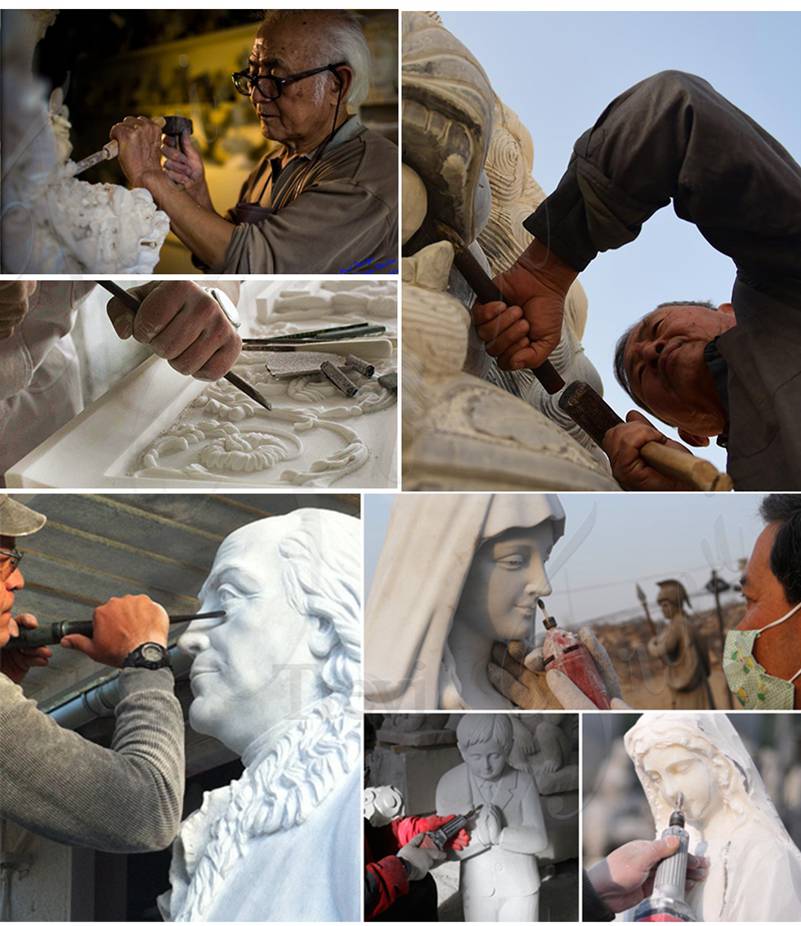 The religious statue of the garden is a lovely addition to any Catholic family. The outdoor Our Lady of Guadalupe marble sculpture is not only beautiful, but also a great encouragement for life full of faith and love. You could also choose from our selection of Catholic outdoor statues such as the angel garden statue, the Mary Garden Statue or the Jesus Garden Statue. There are also outdoor religious statues and statues of the patron saints of the popular Catholic gardens, such as St. Francis of Assisi and st. Michael and so on.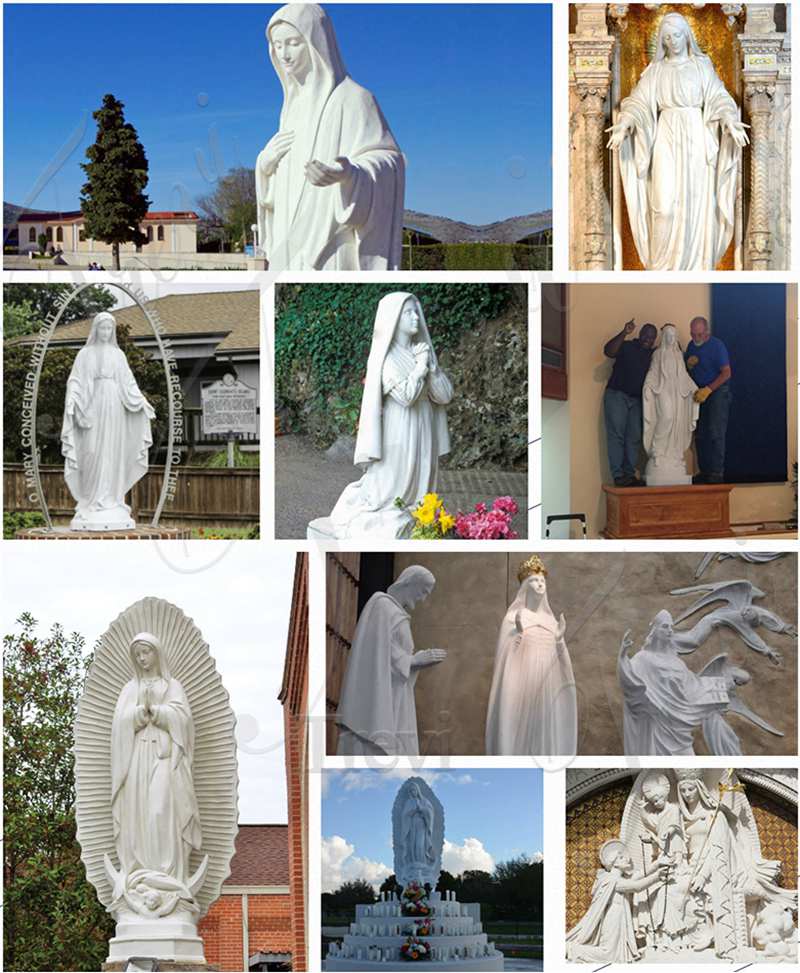 Why Choose Trevi Art Sculpture?
Trevi Art factory was established in 1983. As a family inherited factory, Trevi Art top marble master Yuan began to carve the religious statues since 13 years old, he and his team already concentrated in religious area more than 40 years. As a devout Catholic, Master Yuan knows very well about the characteristic of the religious figures, he knows how to carve the statue more vividly, the faces of the statue from his hands will be holy and serene.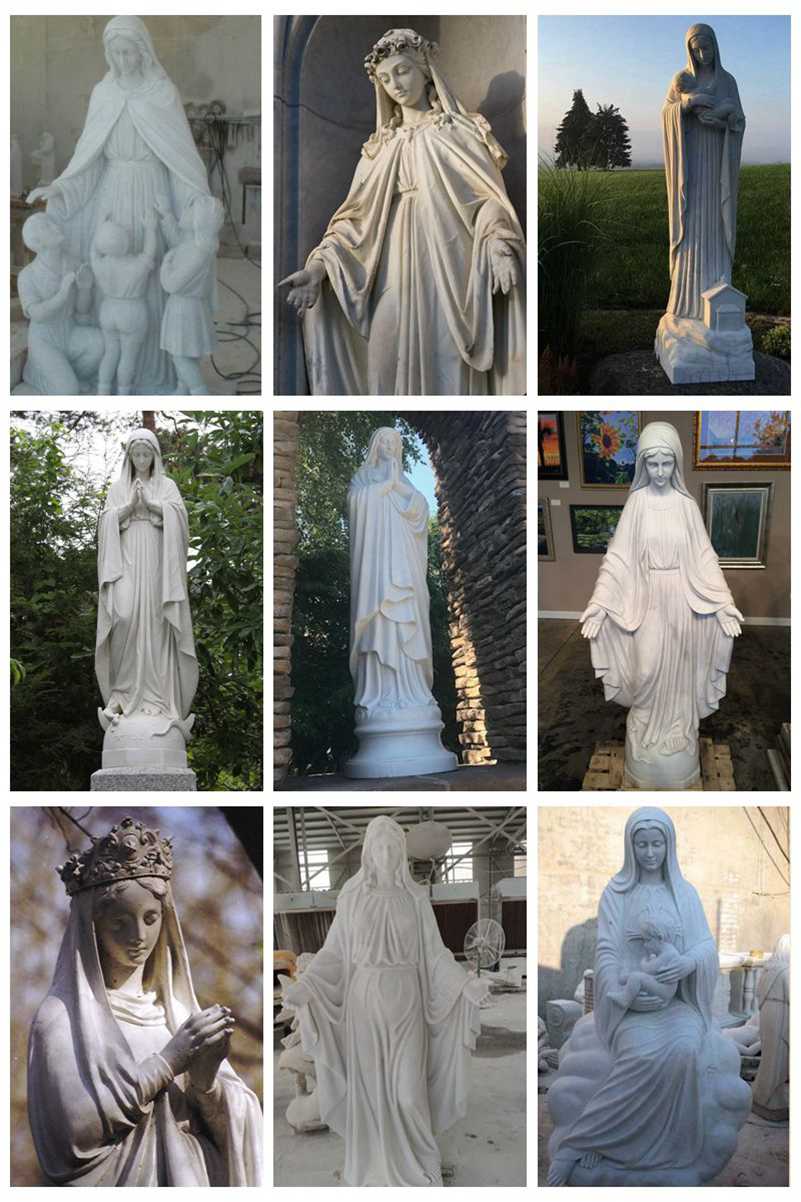 The quality of our Our Lady of Guadalupe sculpture is guaranteed and our factory could make full size about this sculpture according to your requirement. Please contact us to get the detailed information about our religious marble sculptures, and we would give you some discounts.