The Catholic garden statues and decor our lady of Lourdes reminds us of the Holy Spirit of the Virgin Mary. The Virgin Mary appeared in San Benadette, to a 14-year-old farmer girl living in Lourdes in France, in 1858 . The women of Lourdes introduced her selves as the Virgin Mary and told Bernadette to dig up the place where she stood. Water flowed from the place.Miraculous treatment has to do with water this spring.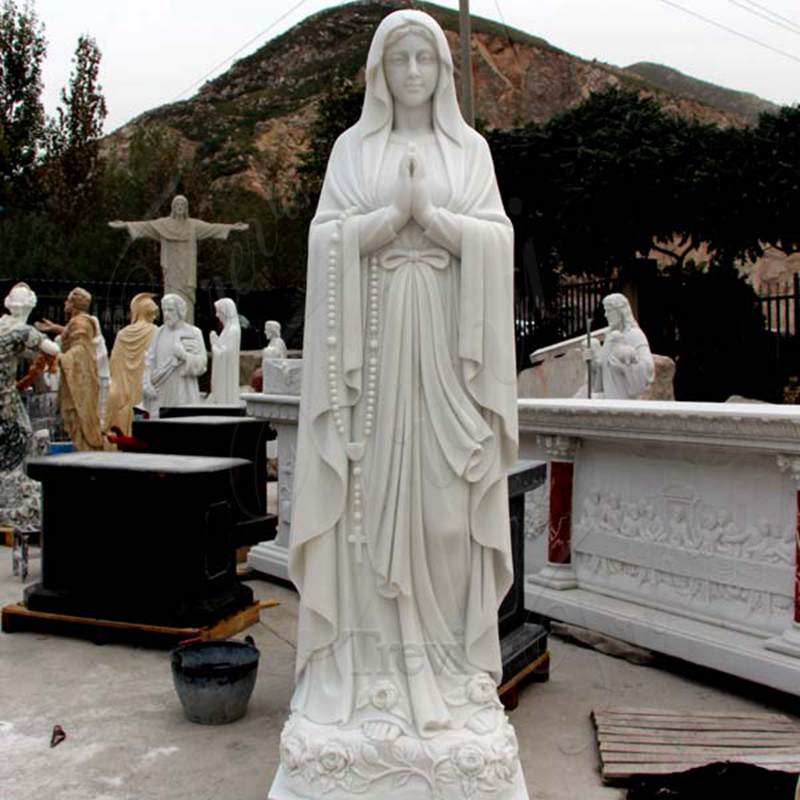 Our Lady of Lourdes prays for us. A statue of Lourdes Buddha and Saint Benaldette is delivered from China. The statues and decorations of the cult Rick's Garden are one of the most well known traditional statues at home and outdoors by the women of Lourdes.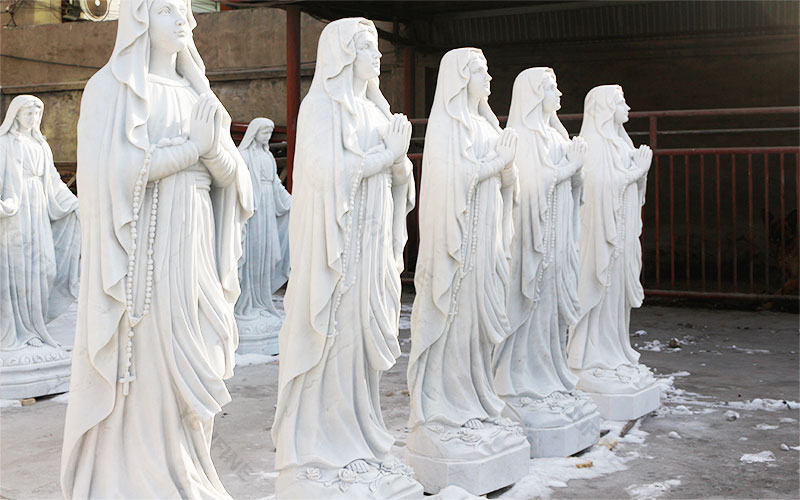 More Designs of Catholic Religious Marble Sculpture:
The religious statue of the garden is a lovely addition to any Catholic family. The religious outdoor statue is not only beautiful, but also a great encouragement for life full of faith and love. You could choose from our selection of Catholic outdoor statues such as the angel garden statue, the Mary Garden Statue or the Jesus Garden Statue. There are also outdoor religious statues and statues of the patron saints of the popular Catholic gardens, such as St. Francis of Assisi and st. Michael and so on.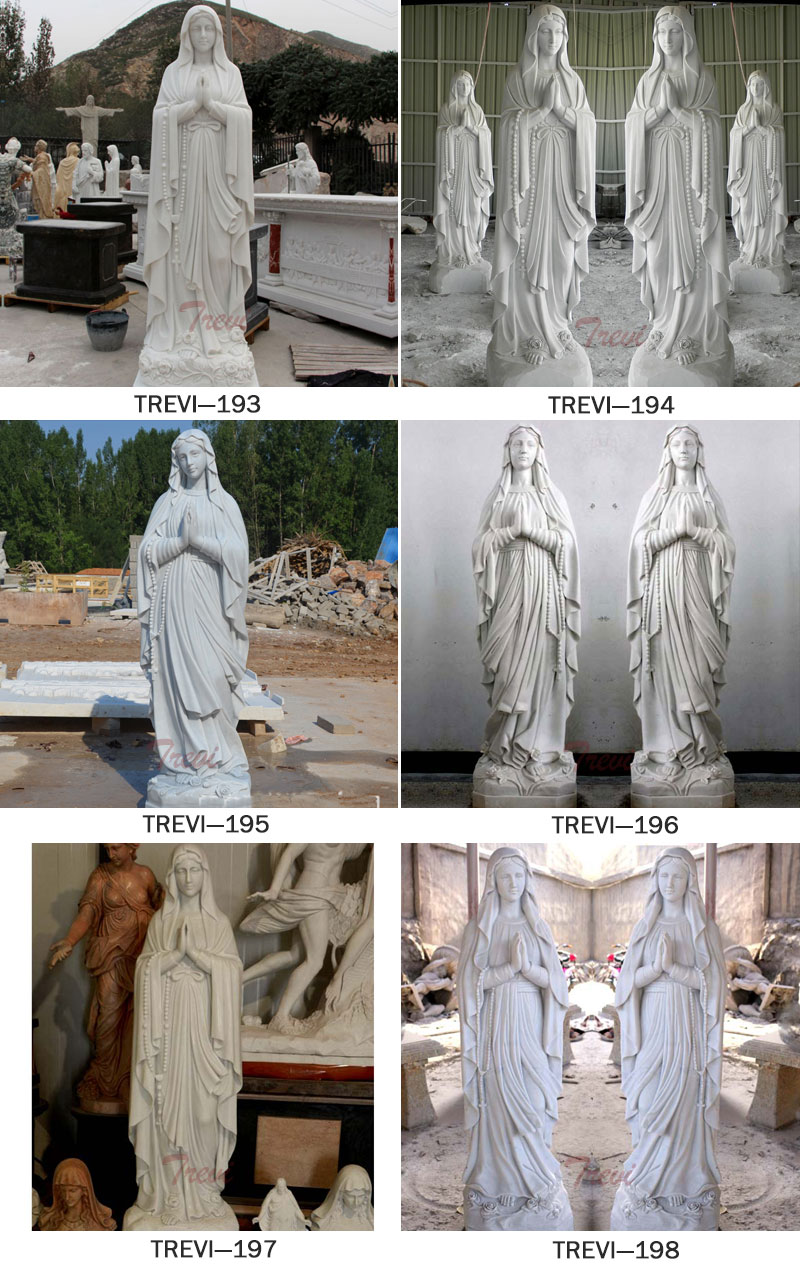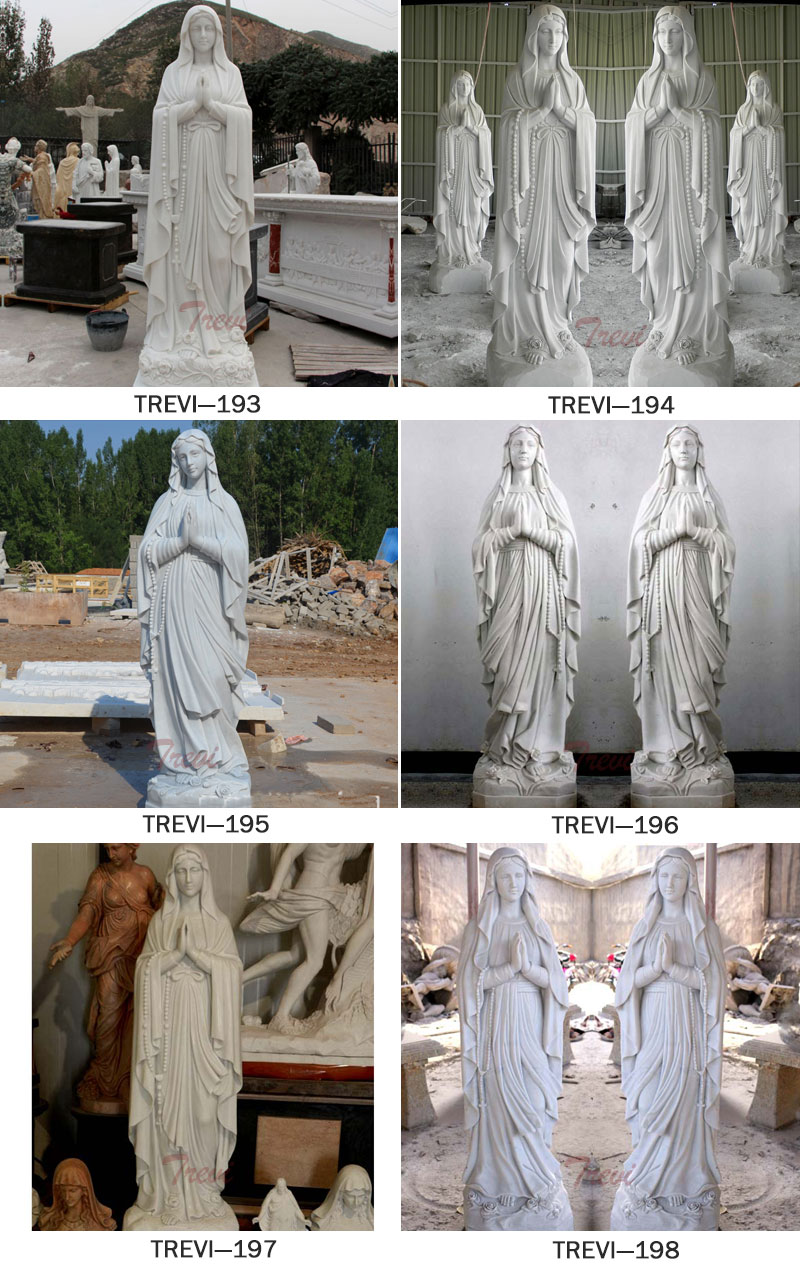 If you are interested in our our lady of Lourdes sculpture or other religious sculptures, please feel free to contact us by e-mail or phone, we would give you the suitable advice!