Our Lady of Fatima Statue Details:
This Our Lady of Fatima statue is one of the most popular statue styles. This marble catholic statue is flawless and hand-carved from pure white marble. Statue of Our Lady of Fatima with her hands folded, her face calm and wise. Also, her clothes are elegant and lifelike. Trevi artists used the technique of deep craving to decorate the clothes of the statue of Madame Fatima very beautifully. Especially the decoration of Fatima's clothes, so real.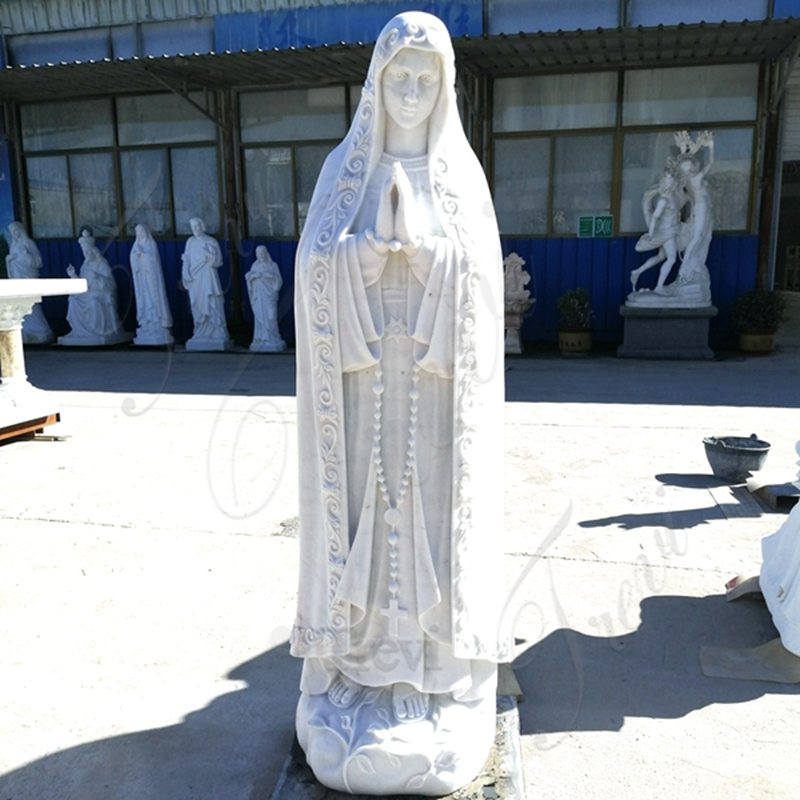 Moreover, there are also very beautiful plant decoration sculptures on the base of the Virgin. Of course, our artist sculpted three children. This scene is exactly the scene of the Advent of Our Lady of Fatima. These kids are also carved from high-quality marble. The image of the Virgin is so sacred. Undoubtedly, Trevi's Fatima sculptures are well worth choosing.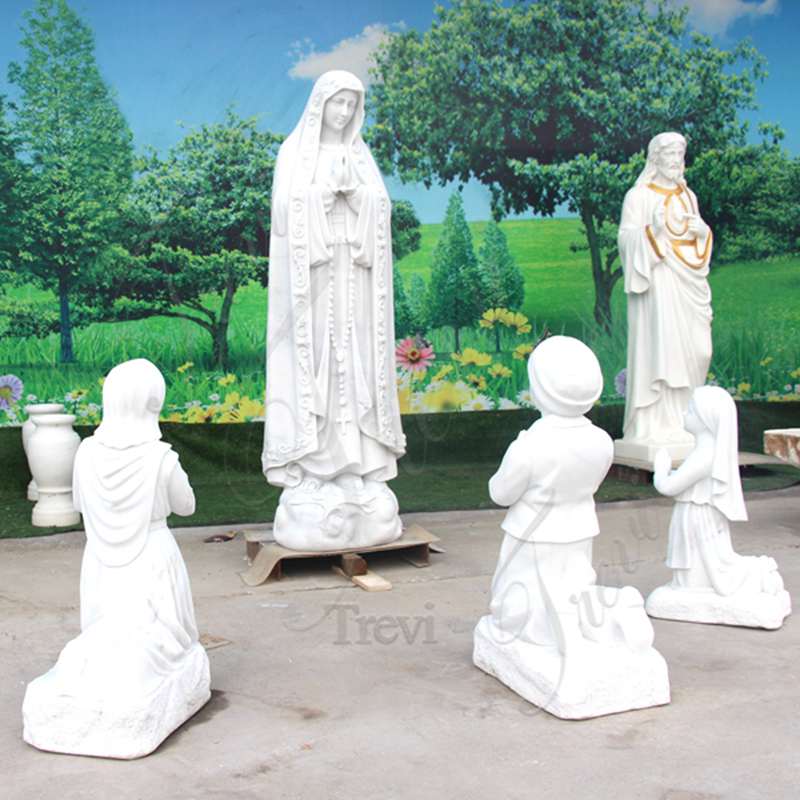 Trevi Has Great Artists:
Trevi is a 40-year-old marble Catholic figure carving factory. We have dozens of top sculptors who specialize in the marble statues of Fatima. Especially our artists started learning marble carving techniques from an early age. As such, he possesses a masterful carving technique. Especially our lead artist is very good at sculpting the facial expressions of our Lady Fatima statue. Therefore, many clients decide to cooperate with us after seeing the face of Our Lady. Fatima's sculpture is very vivid and has won the favor of many customers.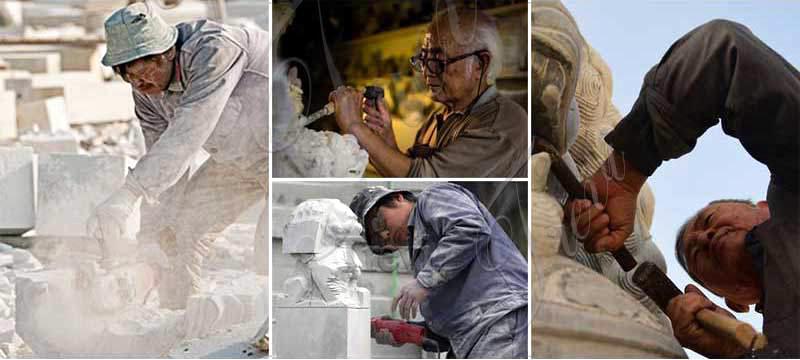 Beautifully Realistic Clay Models:
Trevi Fatima statues are so realistic and beautiful because we have professional clay model artists. We all know that the perfect marble statue depends on a fine clay model. Therefore, Trevi chose the best and most professional clay model artists to sculpt Fatima's sculptures. Trevi's chief artist is the heir to the Royal Garden Designer and is therefore of very high artistic quality. He could express the spirit of carving to the fullest. In particular, our artists specialize in the engraving of the Virgin, after decades of practice. Undoubtedly, the look of Our Lady of Fatima Trevi would be more divine and lifelike.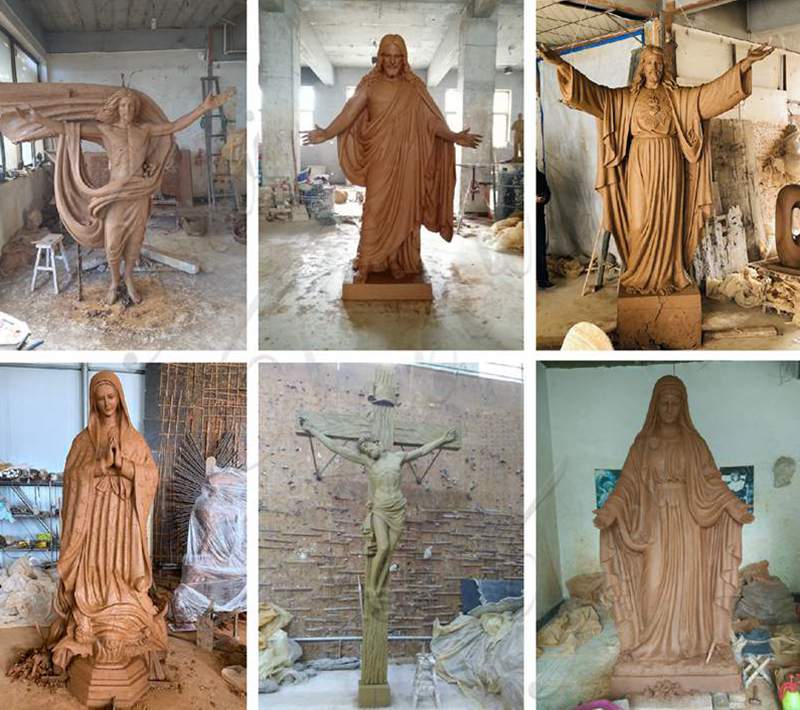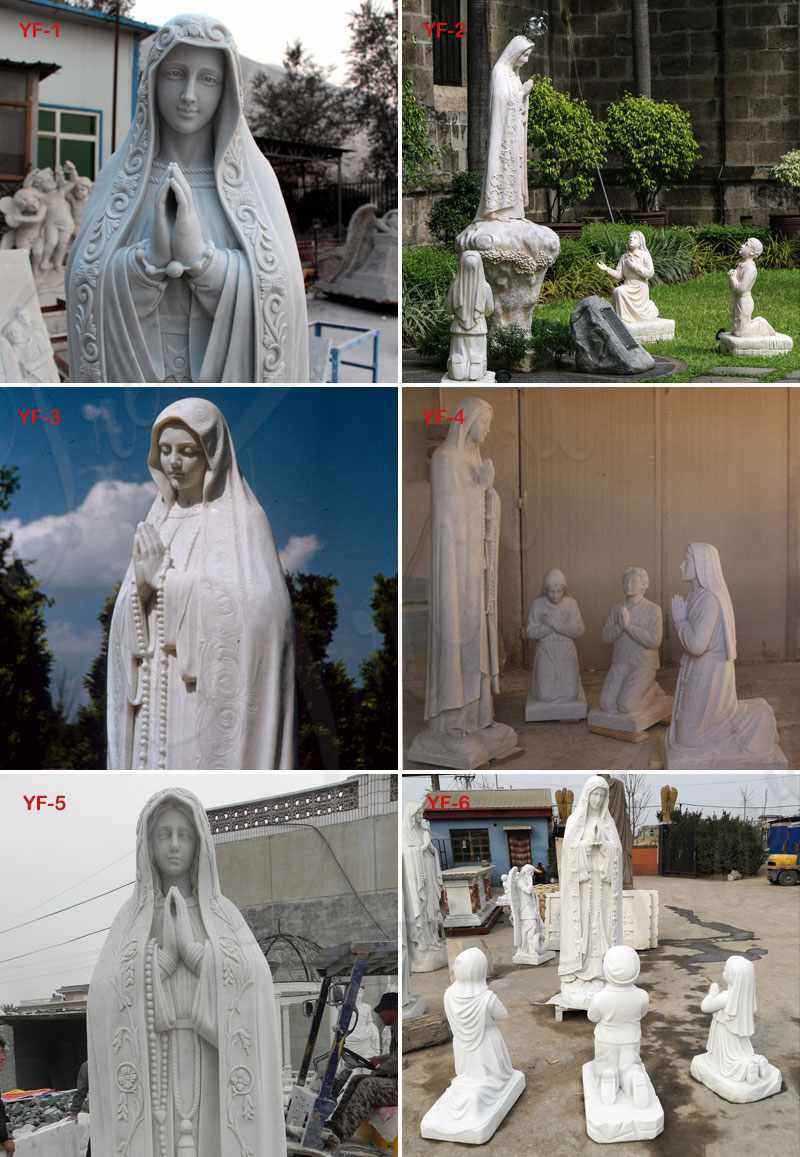 Of course, Trevi has hundreds of marble Fatima statue designs to choose from. So if you like this life-size statue of the Virgin, please contact us today!