Introduction of Outdoor Fatima Statue:
The outdoor Fatima statue is very durable. Our artists have carved from pure marble stone. And, our artists are very professional, they give new meaning to the marble. First, these natural marbles have a rich and beautiful appearance. Trevi artists use deep engraving techniques to carve the sculptures even more beautifully. Our Fatima Garden sculpture is life-size. And the overall shape of the Virgin is beautiful and vivid, so it's perfect for your garden or front yard. Satisfied, of course, the Virgin is of moderate size and easy to transport. The material and quality of this Lady Fatima statue are absolutely guaranteed.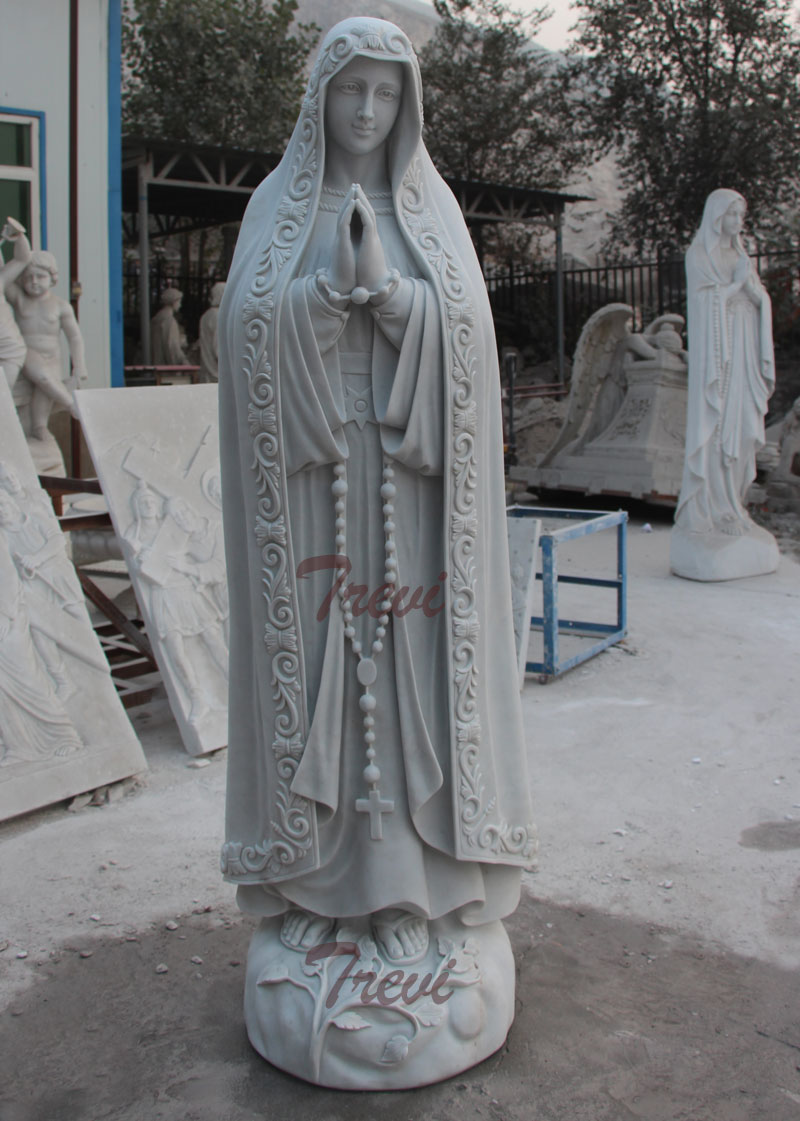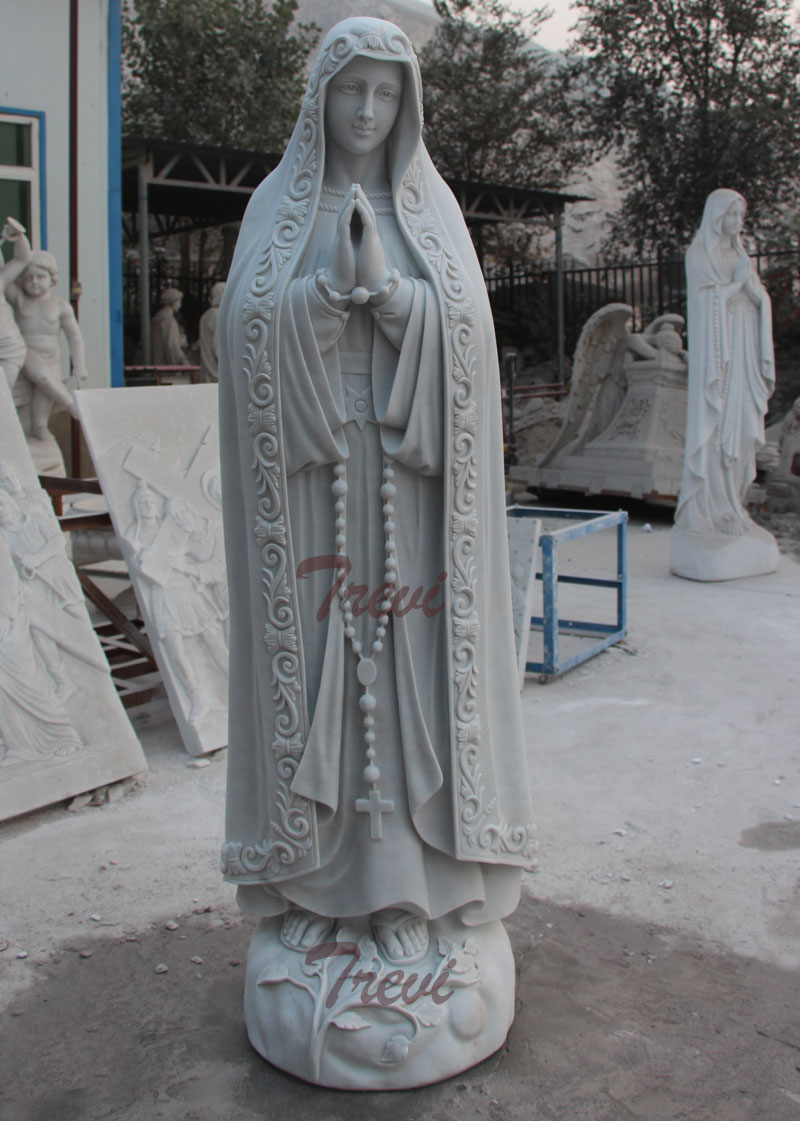 Why Choose Trevi Art Sculpture?
On our Trevi Art Sculpture website, you could find a wide variety of beautiful Lady Mary sculptures. We have a range of religious marble sculpture categories such as Mary Garden Statues or Jesus Garden Statues. Of course, we also have statues of saints of popular Catholic gardens, such as Assisi and St. Francis, Michael, etc. In addition, I also offer custom services. You could describe the sculpture you want to us. We would do our best to accommodate your outdoor catholic statues for sale requirements.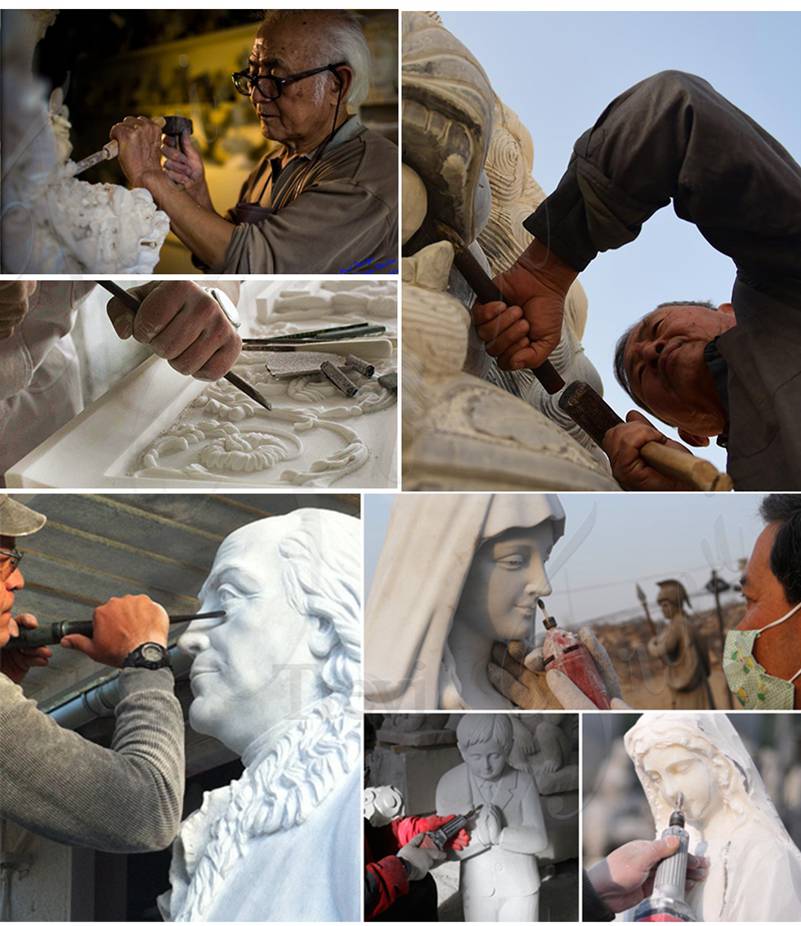 Fine Surface Treatment:
With more than 20 years of sculpting experience, Trevi's artists could bring out the details of the sculptures. Of course, the A-grade marble we chose makes the sculpture more realistic. Other than that, the most prominent point is the finish. Our artists act with great patience and responsibility. Therefore, they sculpt and polish the surface of the sculpture purely by hand. Especially the facial expressions of the Virgin, our artist was able to sculpt the spirit of the Virgin. Of course, every corner of the Virgin's dress could not be overlooked. They also did some special treatments, such as the engraving of the Virgin's eye, our artist was able to carve the Virgin's eye to life and piercing. Artists could bring the sculpture closer to the spiritual catholic garden statue.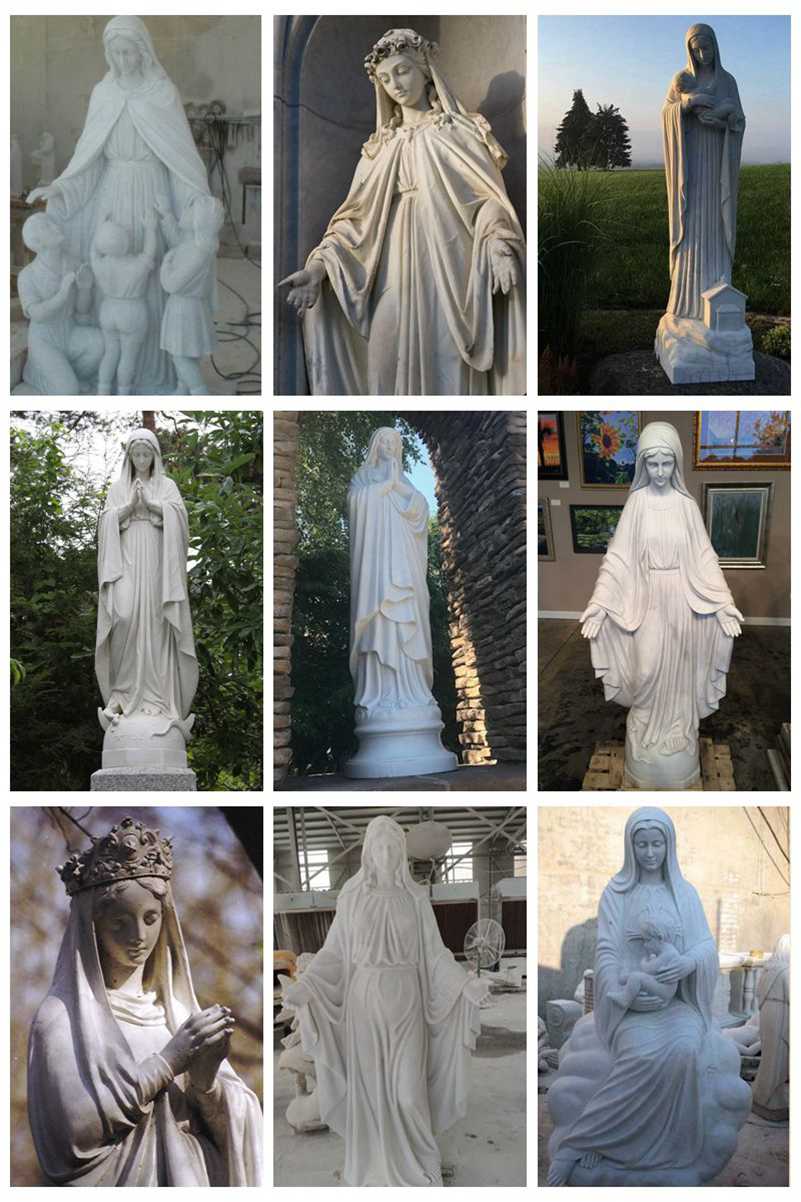 If you like this sculpture, please contact us immediately. Trevi's artist could communicate with you further engraving details and key points. Of course, we would also provide you with the latest lady of Fatima statue design catalog.