Introduction of Fatima Statue:
Our outdoor Fatima statue is so realistic and delicate. Therefore, many of our clients are very slow variety shows. Especially the look of our Virgin is so kind and peaceful. And the beautiful robe of the Virgin is even more surprising. In addition, our priest clients express a high level of recognition for us. They buy us church sculptures and supplies in bulk every year. Our Lady put her hands together as if praying for us. Trevi believes that when you have this Madonna sculpture you would also feel very peaceful inside.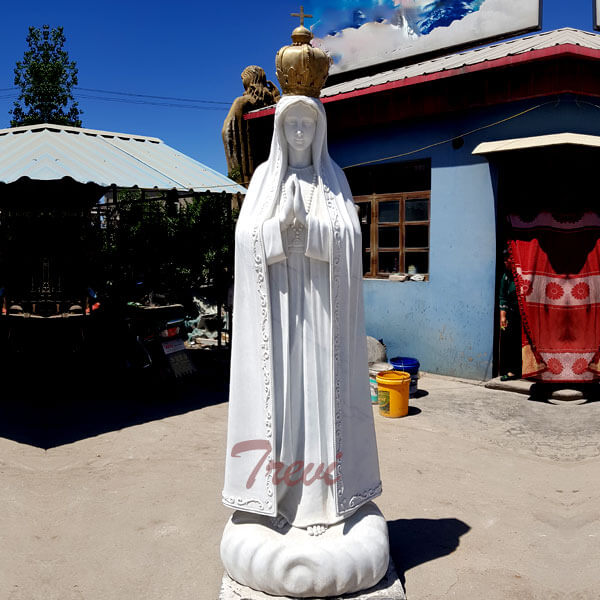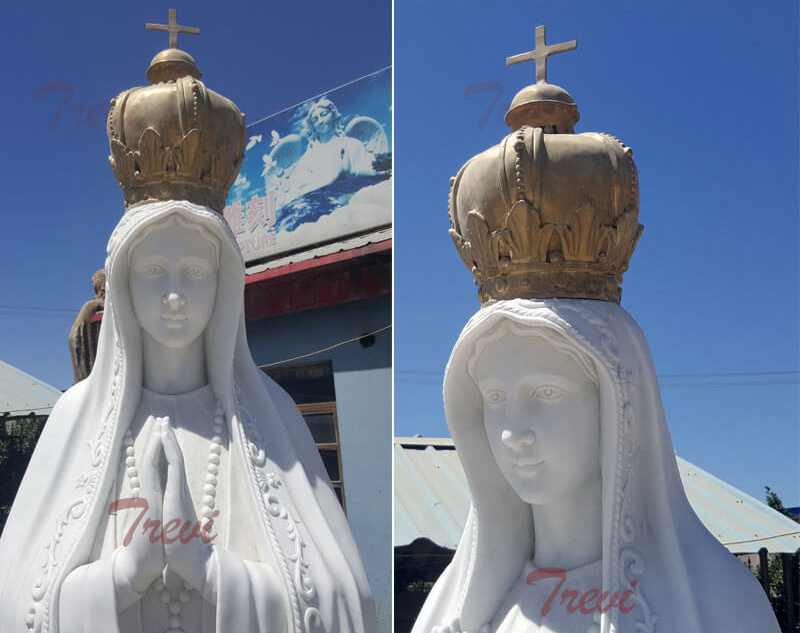 High-quality Marble Raw Materials:
Our marble sculptures are produced using a unique hand-carving process. And these Madonna sculptures are made of high-quality white marble. Moreover, these marble raw materials are all-natural. There is no doubt that they have the look and feel of natural marble and the quality of a museum. Please note that they are hand-finished by our experienced engravers. Therefore, every detail of the characters is meticulously sculpted. Therefore, this outdoor lifesize Fatima statue is completely invaluable.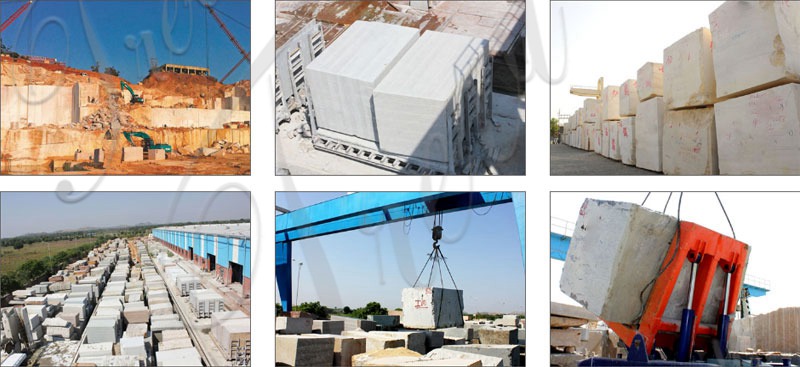 Advantages of Trevi Factory:
Our Fatima statue is made of high-quality white marble raw material, which ensures the fidelity of this famous sculpture. Our marble artisans have years of experience in carving. They started learning carving techniques from an early age. Therefore, they are engaged in marble carving all the year-round. Therefore, we could guarantee to provide you with high-quality sculpture products.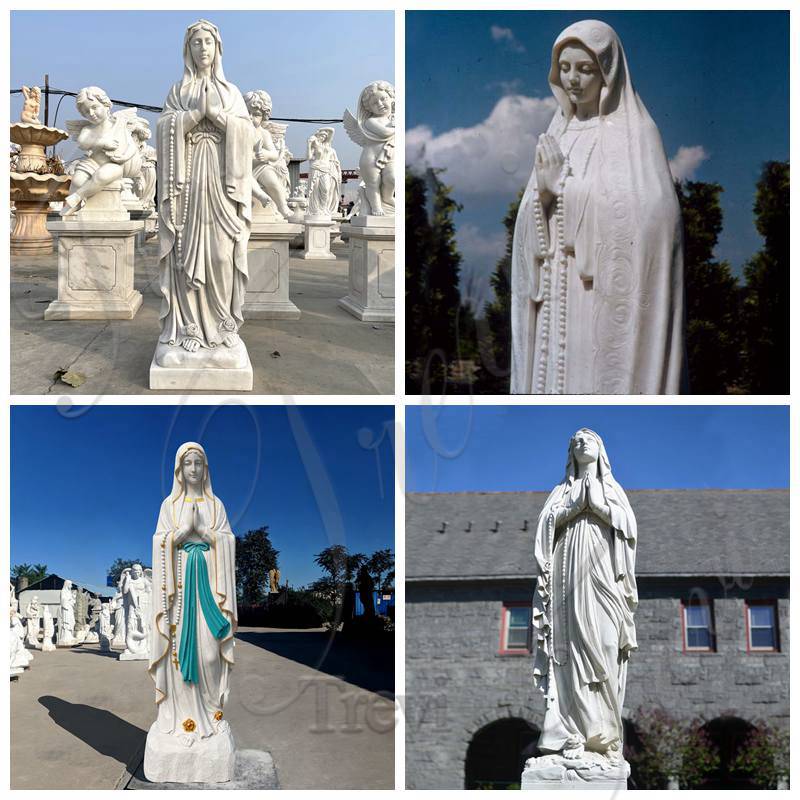 Second, we have numerous clay models. So you could use our clay model of the Madonna sculpture for free. Then there is no doubt that you would save a lot of money. This High-quality catholic marble outdoor statues lady of Fatima from Portugal with a crown is unparalleled, with breathtaking beauty. The catholic Fatima statue is in your vast majority made in pure white marble and has fine details. Some of our Catholic religious marble statues need to make clay molds first.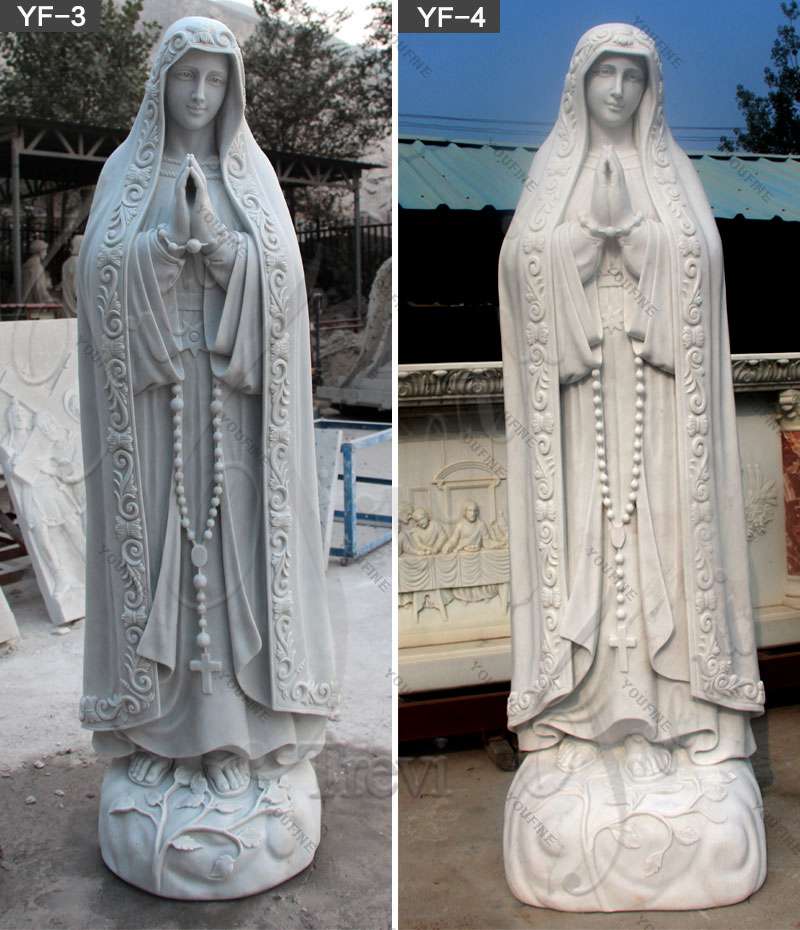 The catholic marble outdoor statues lady of Fatima from Portugal with crown all handmade finish, which makes each piece unique. The Gold Crown is hand-making too, and it is non-removable. Our mission is to become the world one sculpture at a time. Therefore, we put the interests of our customers in the first place and we will treat every Marble Virgin Mary with Baby Jesus Statue of our customers very seriously. You could trust us and let You Fine make any sculpture you want.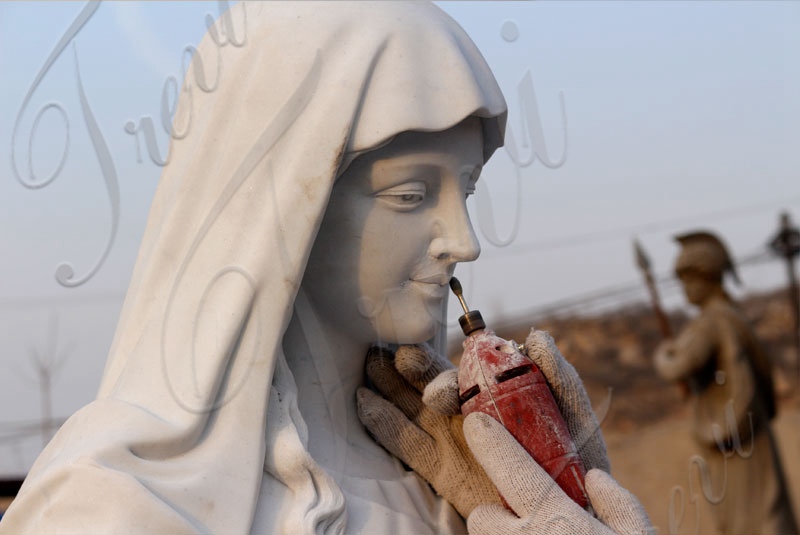 If you are Catholic, then you would love these beautiful marble sculptures of the Madonna. When you see this exquisite marble statue, you would imagine the story behind this sculpture and become immersed in it. At Trevi Art Sculpture you could find many reproductions of famous marble Madonna sculptures from various periods, which I believe is definitely your best collection.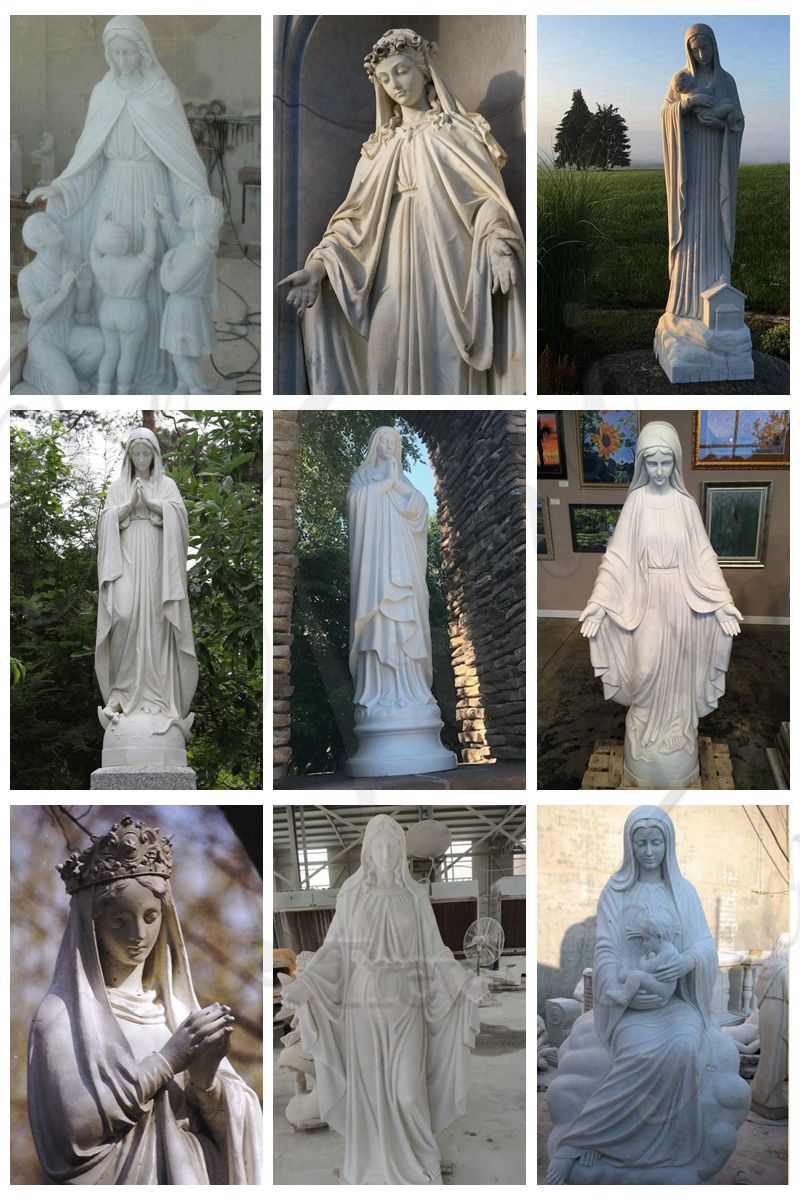 Contact us to get more details of Catholic marble outdoor statues lady of Fatima from Portugal with a crown. For other questions you want to know about, please do not hesitate to contact us by phone or e-mail.