White Marble Virgin Mary Statue Outdoor Detail:
The hand-carved white marble virgin Mary statue, this is the design style often made in our marble carving factory, and it is also the most classic marble virgin marble sculptures. We use the pure white marble materials. As well as all the details are hand carved by our experienced marble craftsmen to ensure that the sculptures are carved naturally and vividly.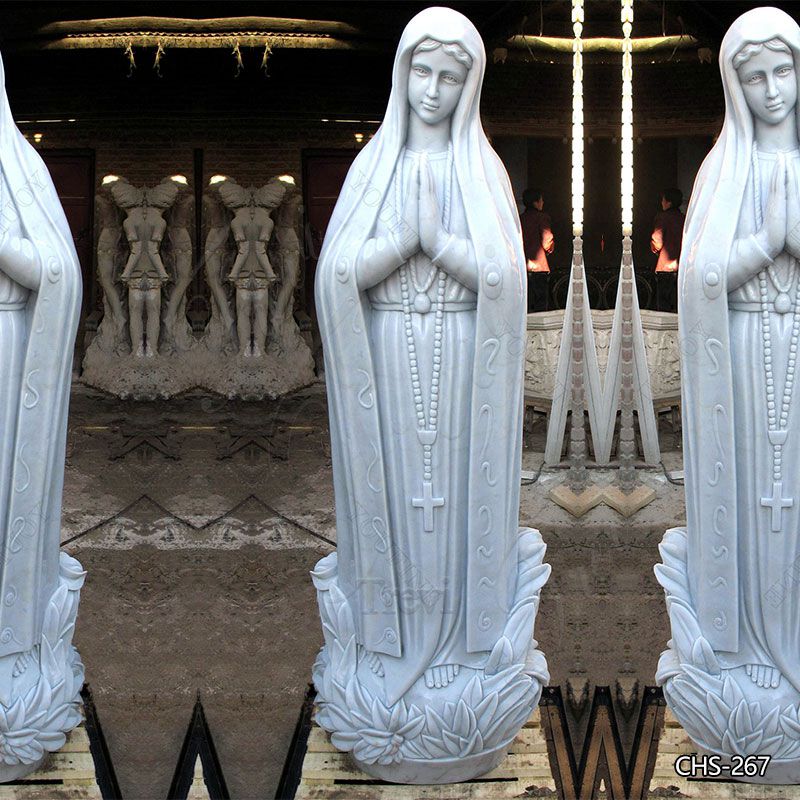 The size of this stunning marble virgin Mary statue outdoor is conventional, and the height with the base is about 160 cm. Of course, this size is suitable for any indoor or outdoor space. If you need other size designs, we could also customize for you according to your requirements.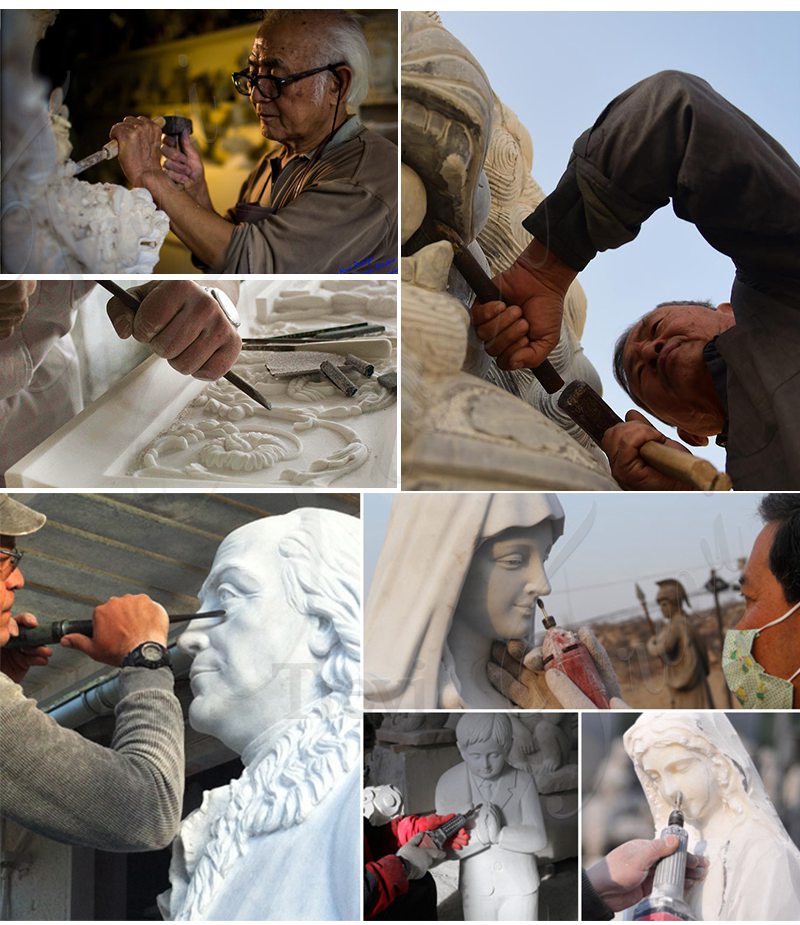 The Introduction of Our Factory:
Trevi Art Sculpture factory was established in 1983. As a family inherited factory, Our top master Yuan began to carve the religious statues since 13 years old, he and his team already concentrated in religious area more than 40 years. As a devout Catholic, Master Yuan knows very well about the characteristic of the religious figures, he knows how to carve the statue more vividly, the faces of the statue from his hands will be holy and serene.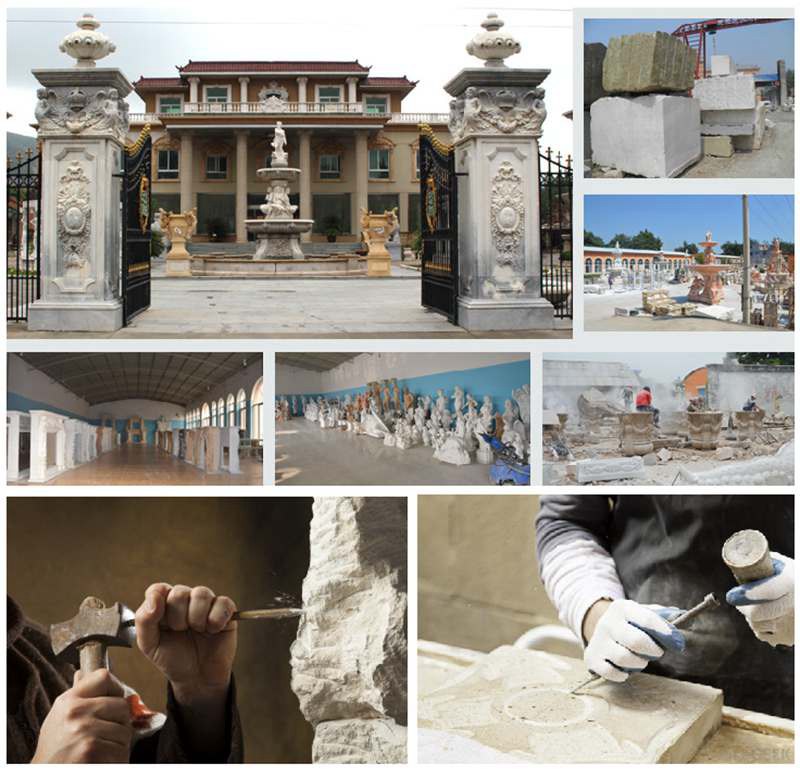 The process of this marble virgin Mary statue outdoor is shown in a step-by-step manufacturing process. First, you should find an image of the statue you like. Trevi Art Sculpture has thousands of marble sculptures, these are just a few display on our website. We also accept custom service. Then we take it out and shape the clay mold for you. Once approved, we could make it from marble or bronze. materials to make the sculpture.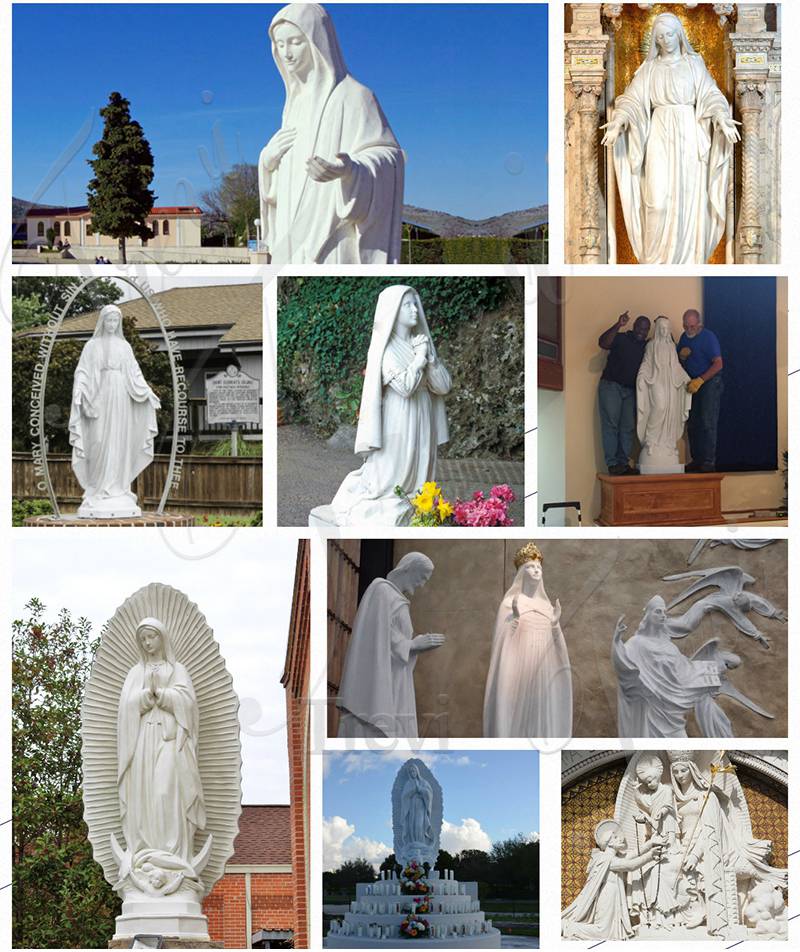 For any marble products you buy in our factory, we would have perfect after-sale protection. We would also provide you with high-quality white marble virgin Mary statue products. Please feel free to contact us for the latest prices.