Introduction of Catholic Outdoor Statues:
This white marble Catholic outdoor statue is a great choice for a church. Trevi's artists are able to carve you a perfect Madonna sculpture. Especially our Virgin with a gentle smile and graceful posture. You could clearly see that the Virgin's clothes are very elegant. In particular, the folds of the skirt of the Virgin are very vivid. Of course, on the whole, the image of the Virgin is very sacred.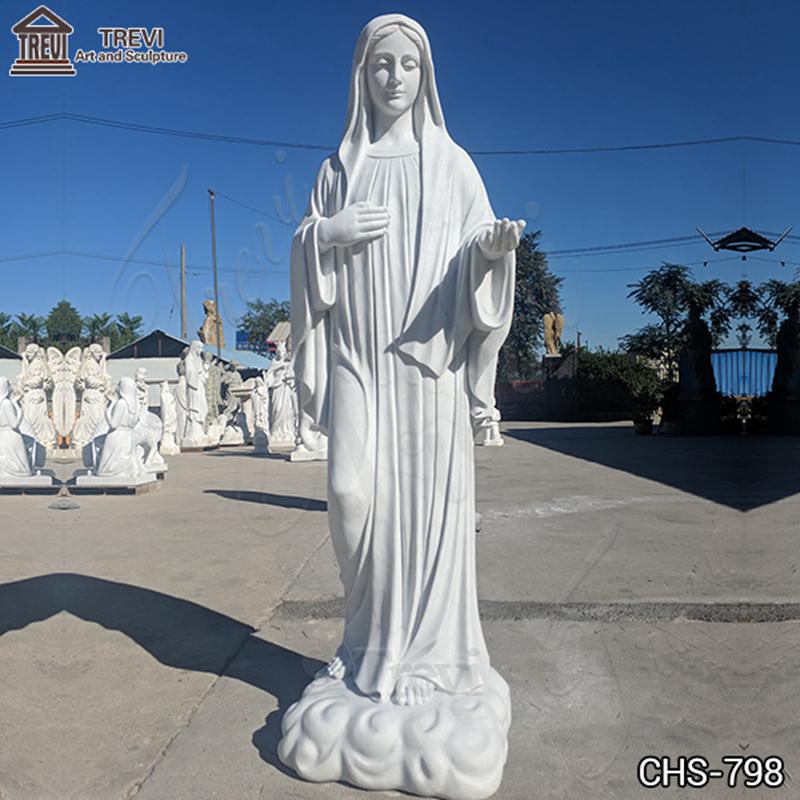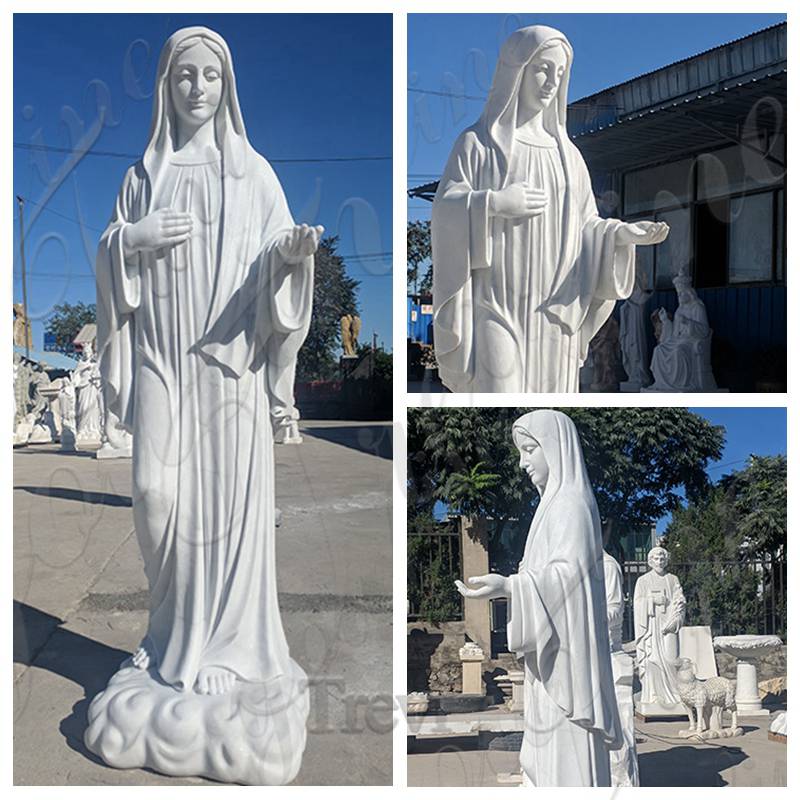 Trevi Choose White Natural Marble:
Our artists insist on high-quality white marble. Especially, our factory has professional staff to select high-quality marble on the stone mountain. And, we have a large number of orders every year, so the cost of purchasing raw materials is very low. So our Marble Madonna has a good price and good quality. Of course, we also have a wide variety of white marbles, for example, we have Hunan white, Sichuan white, Guangxi white, and imported Carrara stone. You want any kind of Marble Madonna. We could meet your requirements.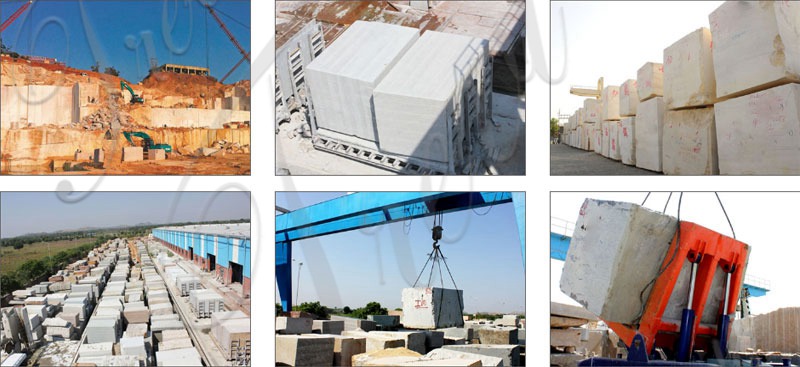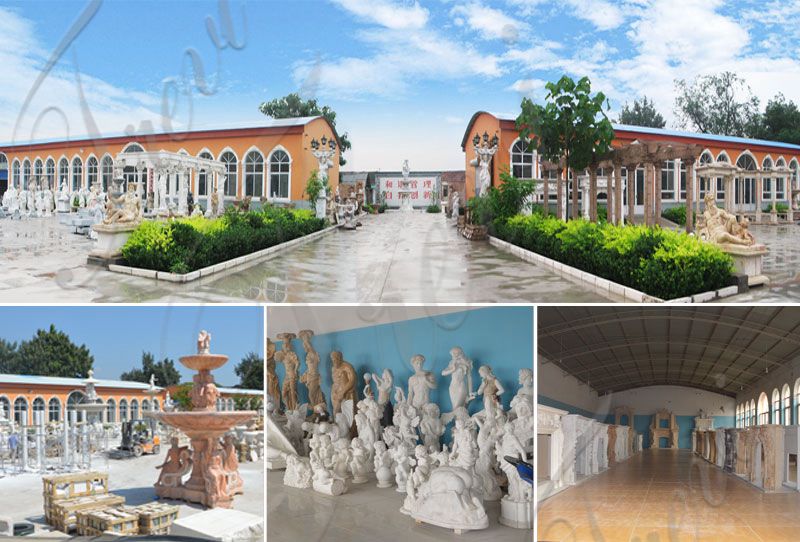 Positions That Could be Decorated:
First of all, this sacred Virgin sculpture could be placed in the garden of the lecture hall, where people could pray in a quiet place. Secondly, there are many Catholic schools that also choose this white marble Catholic sculpture. In particular, the gentle face of Our Lady could teach children to study hard and be honest. Of course, some communities would also choose this Virgin sculpture. Typically, they would place the sculpture in the community's park. And, a stool is placed next to the Virgin, where people could sit and enjoy a good rest. Finally, the statue of the Virgin also often appears in many jungle caves. Because, when the Virgin appears, it is usually in the jungle and in places with few people. So, where would you like to place this sculpture?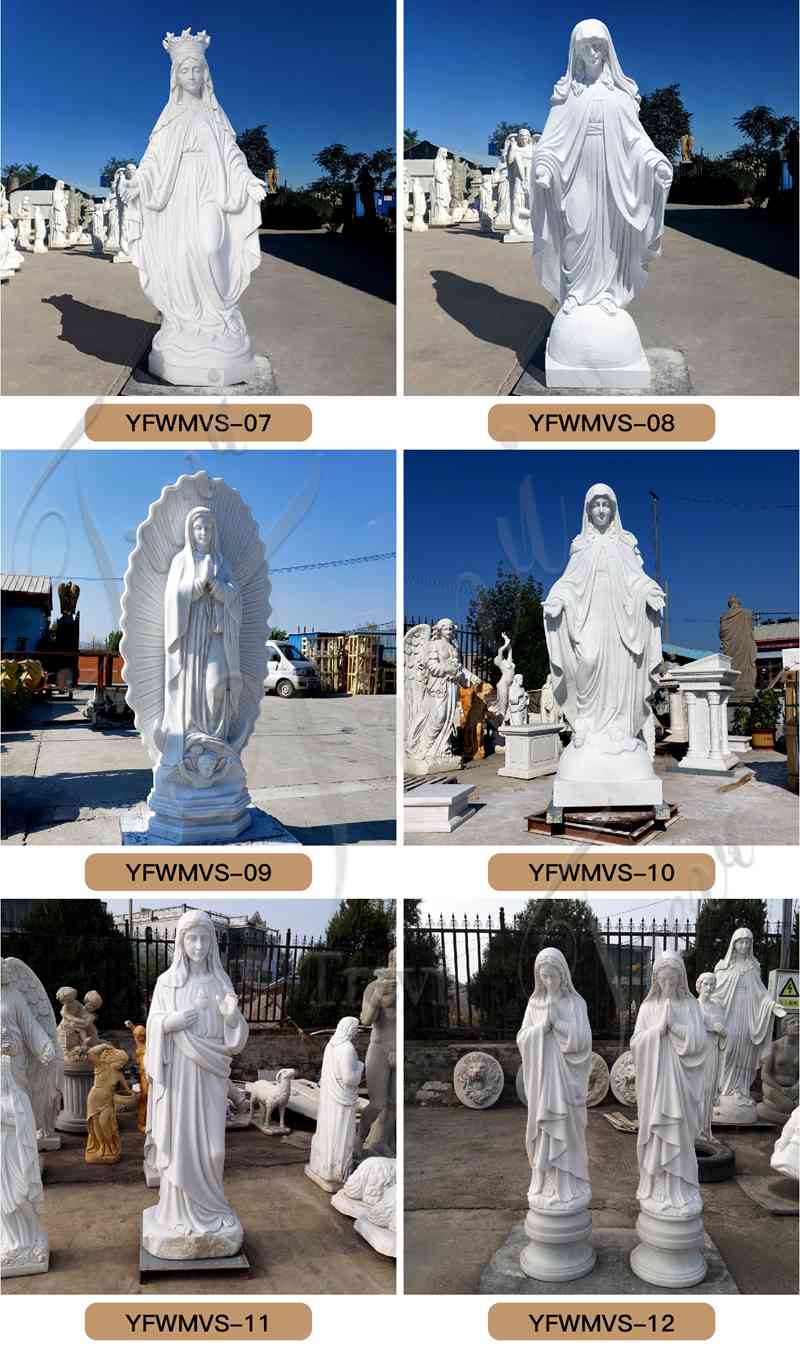 Trevi has been engaged in Catholic marble sculpture for 39 years. We could sculpt a range of realistic Madonna sculptures for you. If you want this sculpture, please contact us immediately. Trevi would provide you with a catalog of recent new designs.