About Our Lady of Guadalupe:
Native Mexicoulds associated the image of Our lady of Guadalupe with the gods. This move further increased the popularity of the Virgin Mary. Ms. Guadalupe's belt was interpreted as a sign of pregnancy. And the Virgin also has a cross-shaped image that symbolizes the universe. And this cruciform pattern is engraved under the belt of the image. In addition, the Virgin is also known as the "Mother of Magic" and is the source of the holy liquor tequila. Our Lady of Guadalupe is also known as "The Virgin Mary". The light surrounding the Our Lady of Guadalupe statue is also her symbol.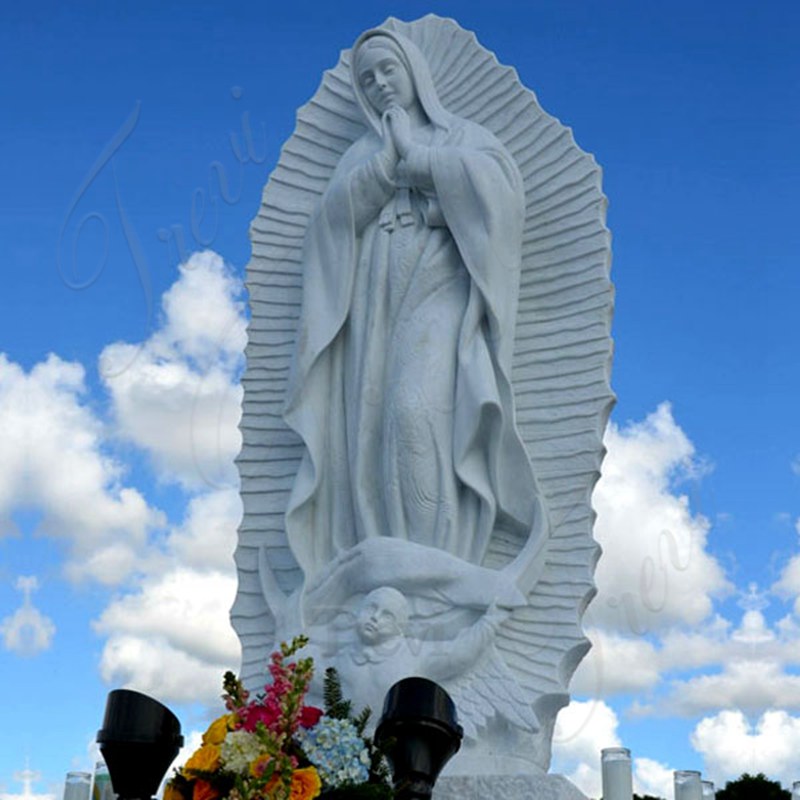 Exquisite Carving Skills:
Trevi Guadalupe's expression is very realistic and vivid. And the Virgin has high cheekbones and delicate facial features. In addition, our artists brought the Virgin's straight black hair to life. Our Lady's hands are folded, she is praying silently. Moreover, we could carefully observe that the little finger of the Virgin is separated and the head is slightly lowered. She stared at a place below and to the right with heavy eyes. The Virgin is dressed in a robe and cloak, of which her cloak is folded over one arm. Trevi's artists have been honed for a long time to fully bring the sculptures to life.

Diverse Decorative Positions:
Most Western sculptures are highly decorative and functional. Especially Catholic figure sculpture has the same aesthetic and appreciation value as painting. Trevi Sculpture Factory is located in Quyang. We use professional marble sculptures of the Virgin Mary. Moreover, the details of each sculpture are carefully carved and sculpted with thousands of hammers. Trevi is very good at carving various Western figures and European religious statues. Among them, Mrs. Guadalupe is one of the famous series. This sculpture is suitable for placement in courtyards, villas, and churches. Trevi owns the white marble mine, and without a doubt, we always use pure, high-quality marble.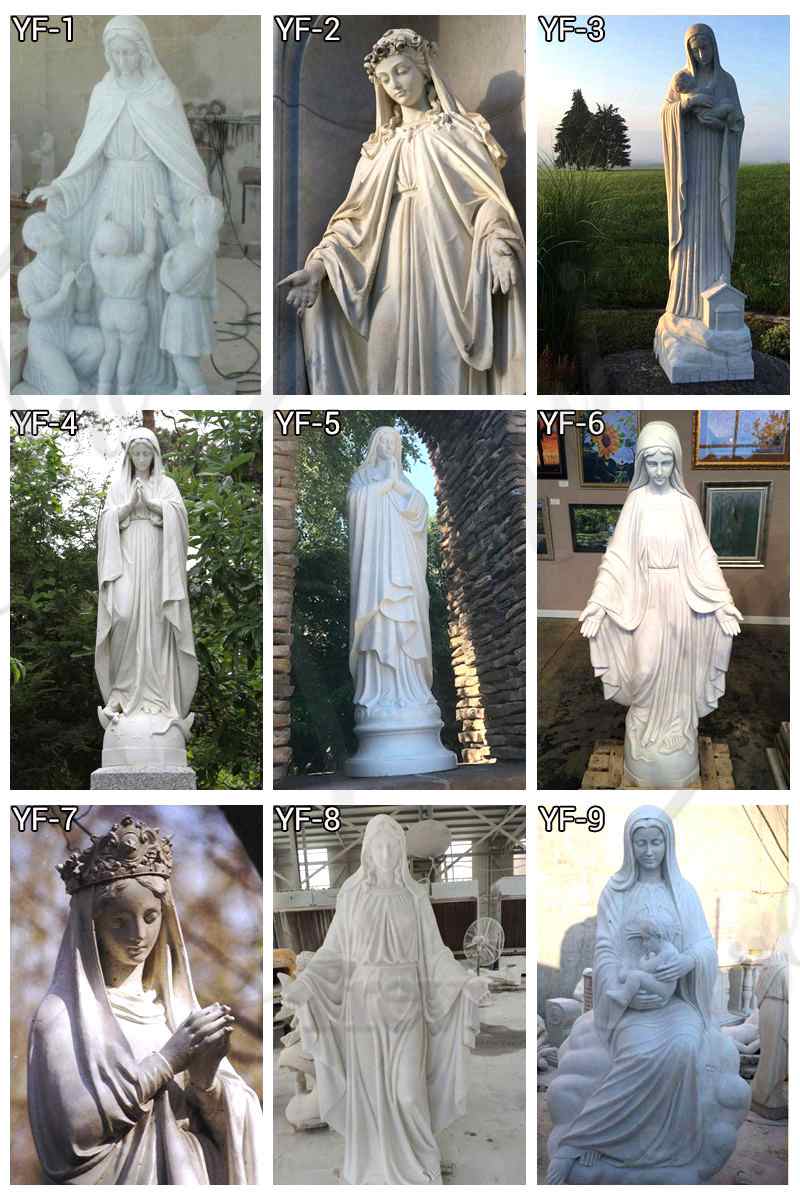 Trevi has great attention to detail. So we always make the statues come alive. If you like this Our Lady of Guadalupe, please contact us now. Trevi would be your best choice.