About This Mary Statue:
This marble white virgin Mary statue is hand-carved by the top carving artists at the Trevi factory and has a very high aesthetic. We use pure white natural marble to make the statue and it looks pure and noble, which is very in line with the character of the Virgin Mary. This Virgin Mary statue for sale is very popular with customers. Some of them put the Virgin Mary statue in the garden, in the school, or in the church.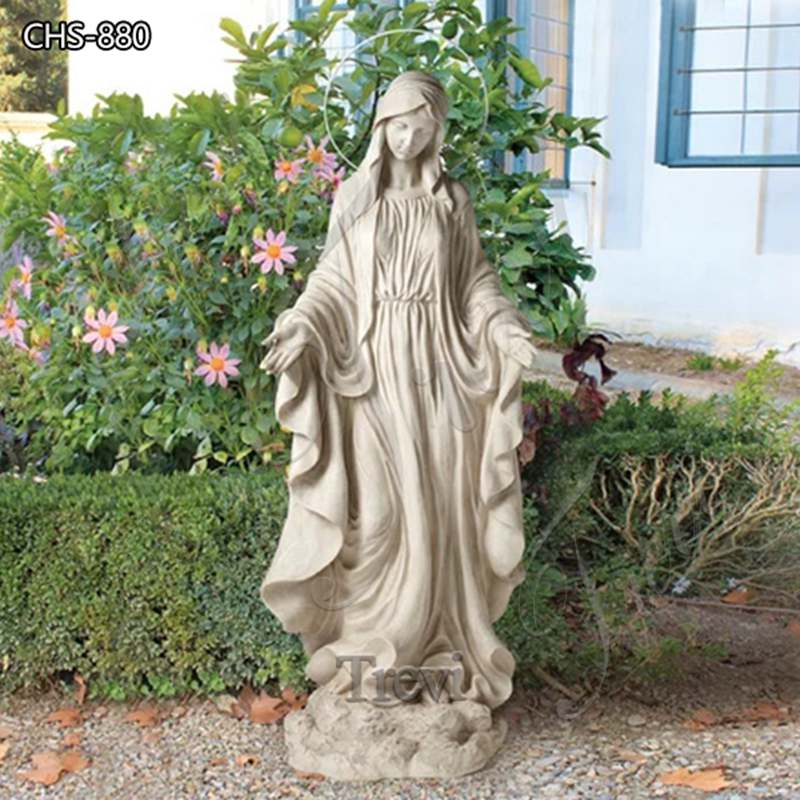 More Options Trevi Has:
The Trevi factory has produced statues of the Virgin of many types and themes. Examples are statues of the Virgin Mary with outstretched hands, statues of the Virgin Mary with the baby Jesus in her arms, and statues of the Virgin Mary wearing a crown. In addition to this, we have statues of Our Lady of Fatima, statues of Our Lady of Guadalupe, statues of Our Lady of Luther, etc. These statues of the Virgin are carefully carved by master sculptors and look realistic.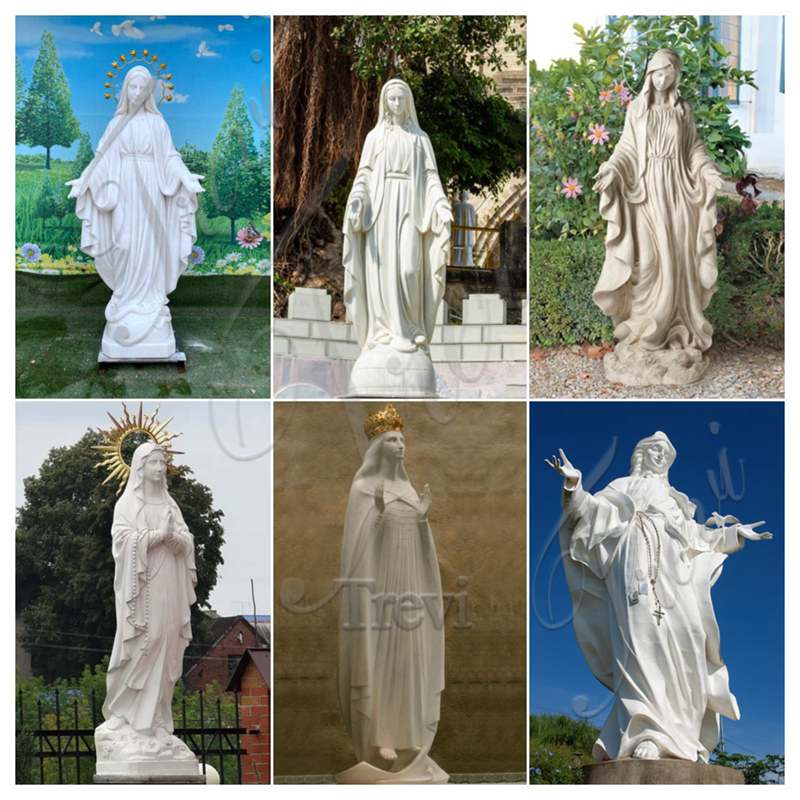 Custom Made Mary Statues:
Trevi accepts a variety of custom services for Virgin statues. No matter what style, or size, our talented designers could meet your requirements. We have made many custom marble religious statues, and our rich experience gives us full confidence to make your custom statues perfect. And our custom statues end up exceeding all your expectations. The extremely high degree of reduction and the detailed processing that could stand the test have been greatly appreciated by customers.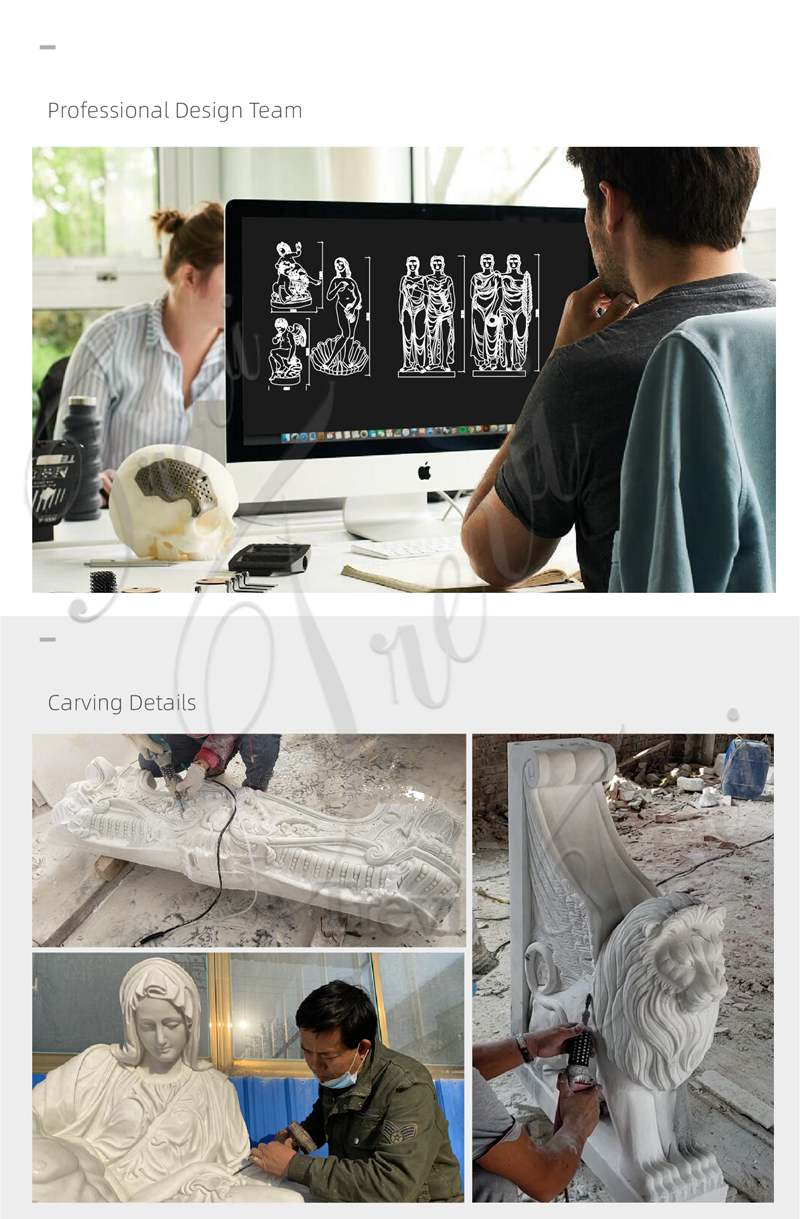 Advantages of Trevi Factory:
1. Trevi factory has rich experience in marble statue production. And we have extremely high standards and requirements for the design, material selection, and production of statue artworks.
2. We would carry out a strict quality inspection after the statue is finished. Therefore, the quality of each of our statues is guaranteed.
3. We also purchase full insurance for the white virgin Mary statue. This would protect your interests to the greatest extent possible.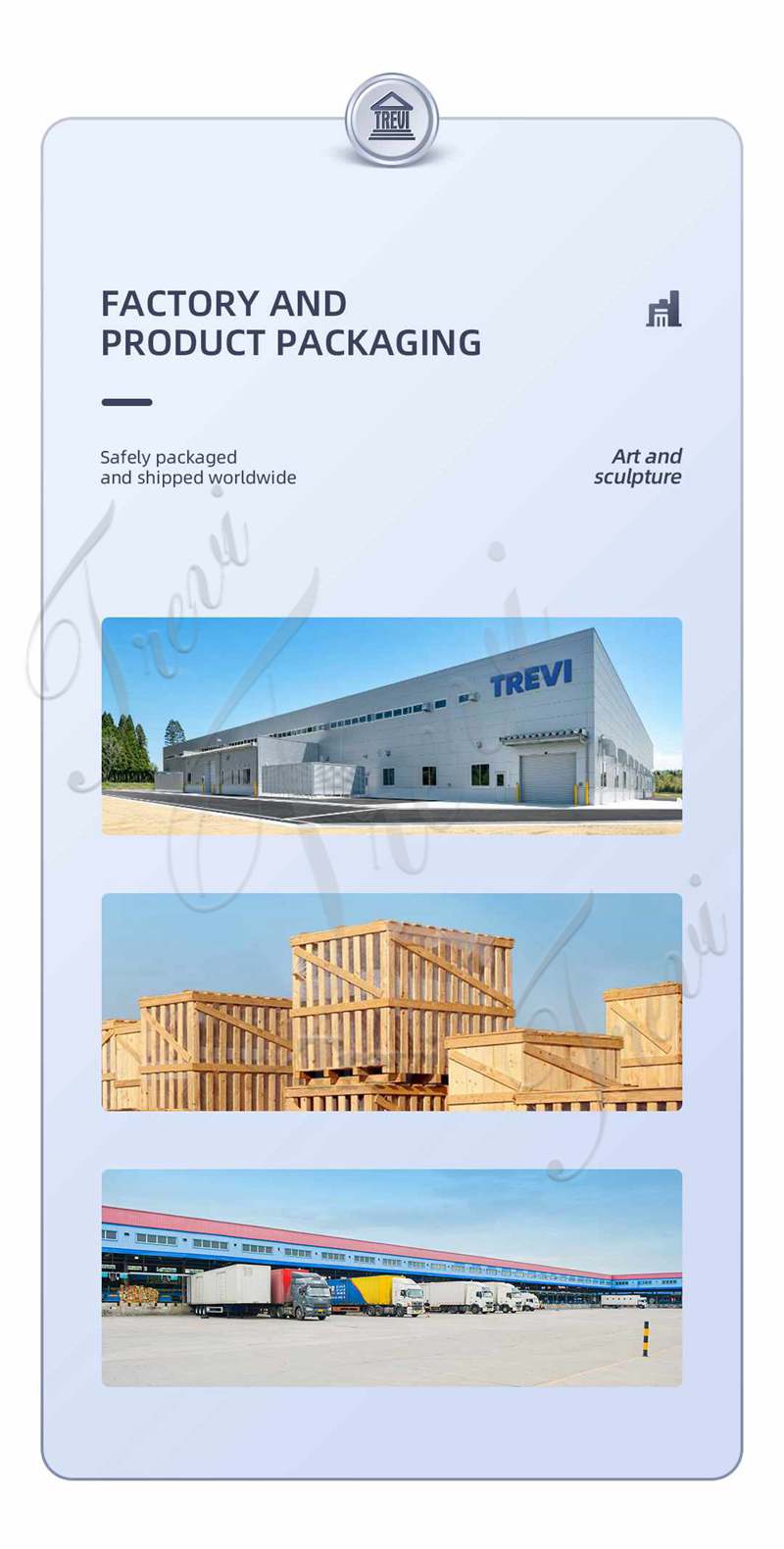 Trevi would treat every customer with the greatest sincerity. If you want to buy this white virgin Mary statue, please contact us as soon as possible.