Who is Saint Anne?
This shows us a saint Anne statue. Saint Anne was the mother of Mary and the grandmother of Jesus. Medieval England pioneered the devotion to St. Anne, which grew out of a love for the Virgin, which was such an important part of life in Saxon England. Saint Anne, who bore a child late in life and is recognized as a grandmother figure to us all, also reminds us of the church's respect for the wisdom and experience of old age. People would pray to her for Catholics young and old to recognize the value of Christian marriage and the sanctity of human life. St. Ann's care for the Virgin also encourages our devotion to the Virgin.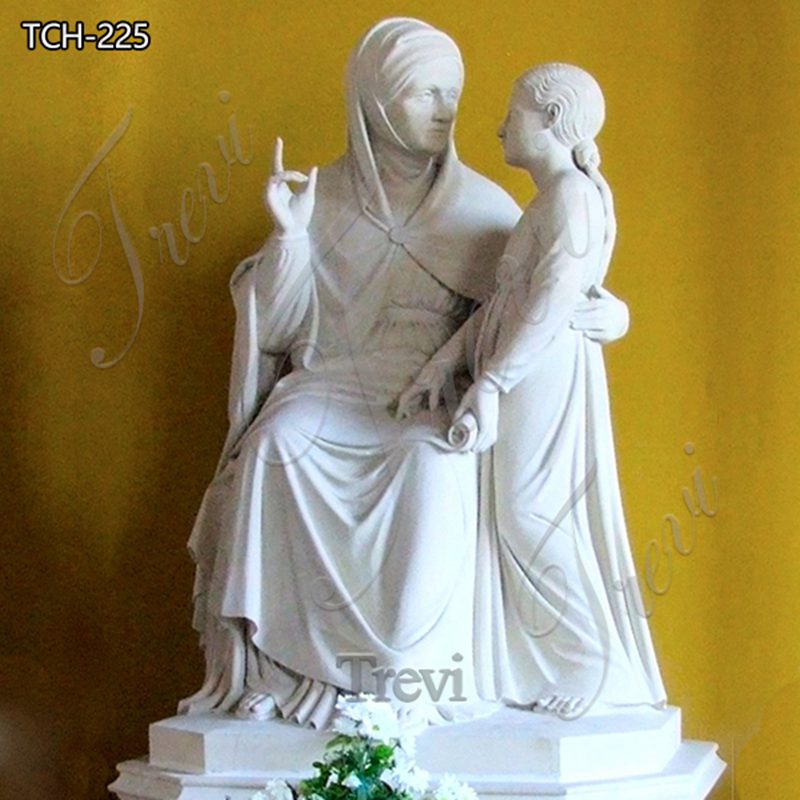 Religious Statue Carving Artists:
The Trevi factory has carving artists who specialized in carving religious statues. Our masters learned carving from famous master carvers when they were teenagers. When they were in their twenties, they began to assist the masters to complete the carving of some works. Decades of carving learning and experience accumulation made him finally become a master in the field of carving in his forties. Moreover, They are devout Catholics and have a deep understanding of religious figures. So, the saint Anne statue for sale in the Trevi factory is quite realistic.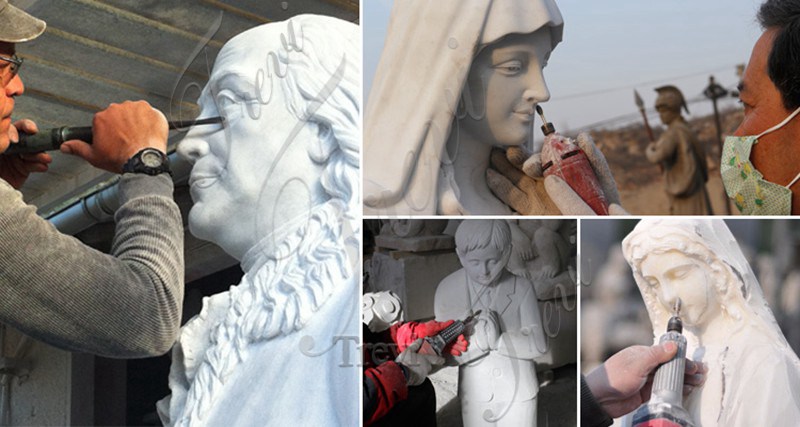 Customer Feedback for Religious Statues:
The Trevi factory has produced marble religious statues for many clients. Our marble Jesus statues, marble Madonna statues, marble saint statues, marble altars, marble pulpits, etc. are found in churches, gardens, schools, communities, etc. in various countries around the world. Moreover, our customers are very satisfied after receiving the statues, and they recognize the carving and quality of the statues. Our clients often refer other clients to us.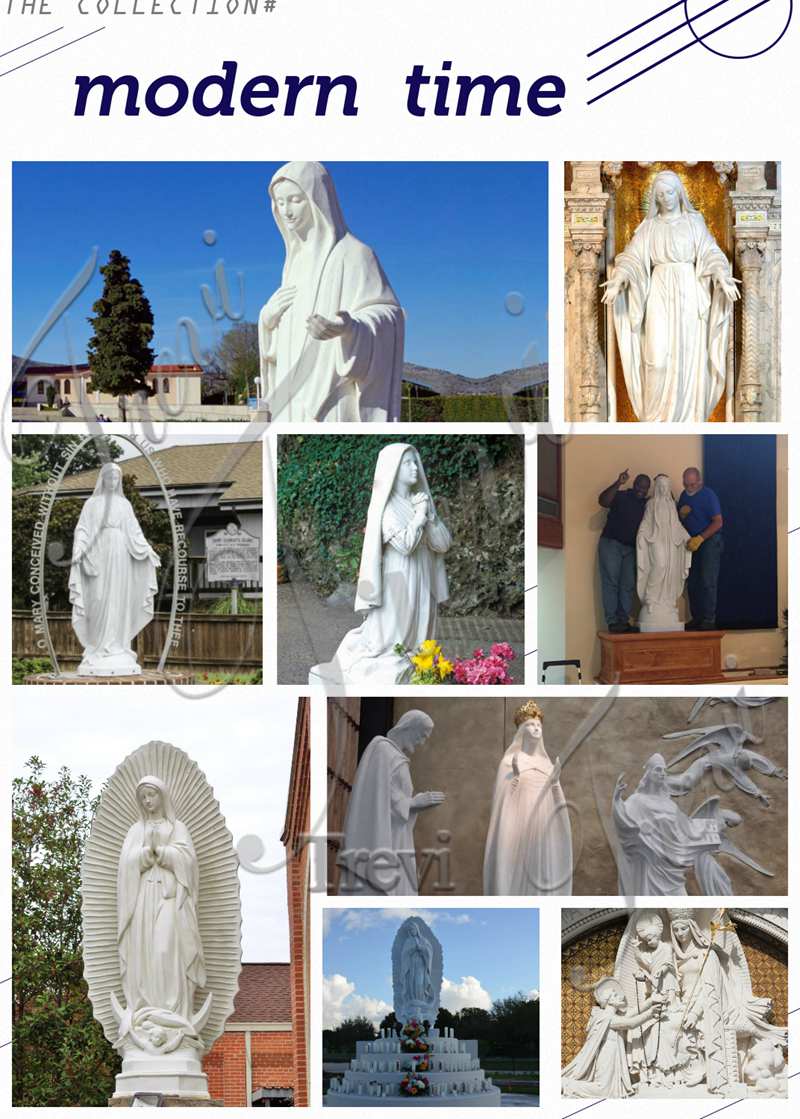 Factory Price Guarantee:
We could promise you a factory price. Trevi factory is located in the famous hometown of the statue in China, Quyang County, Hebei Province. We have specialized in statue making for 40 years. The selection of statue materials to carving, packaging, and transportation are all done by the relevant personnel of the Trevi factory, without the existence of middlemen. Under this kind of integrated service, our products definitely have a high-cost performance.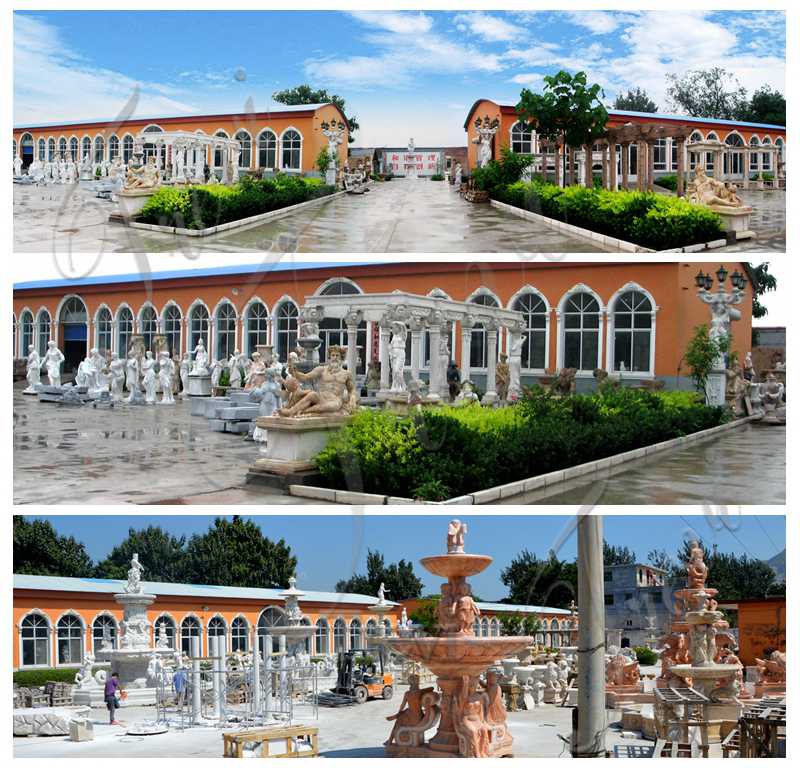 Trevi has always been a very responsible factory. If you are interested in this Marble Saint Anne statue, please feel free to contact us.