Marble Pieta Statue Sculpture Introduction
One of the most sought-after restoration projects for church religious gardens is the repair of Michelangelo's marble Pieta statues. This exquisite work portrays the Virgin Mary tenderly cradling the lifeless body of her Son, Jesus Christ, following His removal from the cross. It stands as one of the most renowned Catholic marble statues worldwide. Carved meticulously from premium white marble, this pieta statue stands as a testament to brilliant artistry and divine narrative. The Trevi Art Gallery offers a wide selection of replicas of Michelangelo's Pieta sculptures, available in various sizes and materials. Carved meticulously from premium white marble, this pieta statue stands as a testament to brilliant artistry and divine narrative.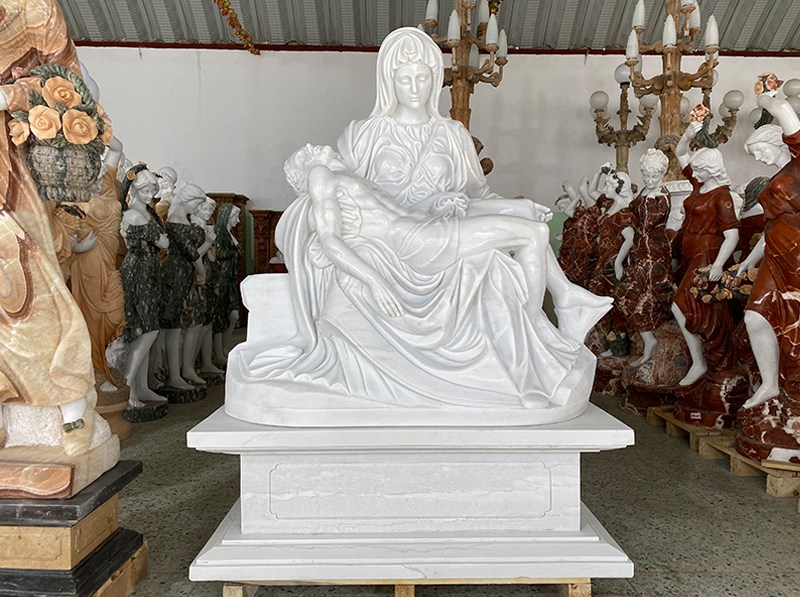 Why Believers Hold a Deep Love for The Pieta Statue
Michelangelo's Pieta statue evokes powerful emotions and touches the hearts of believers. It portrays the profound love, compassion, and sacrificial nature of the Virgin Mary as she cradles the lifeless body of Jesus, creating a poignant and relatable image of maternal grief and divine love. Also, designed by the renowned artist Michelangelo, the Pieta is considered a masterpiece of sculpture, showcasing the technical skill, precision, and attention to detail of its creator. Its artistic excellence draws admirers and allows them to appreciate the beauty of religious art.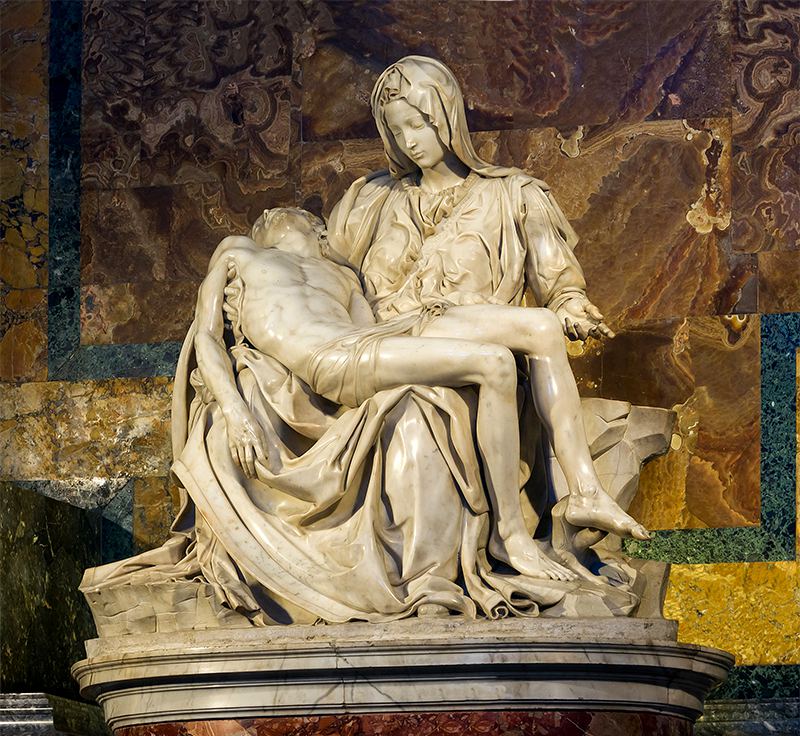 The Perfect Replica of The Classic
Motivated by an unwavering dedication to achieving perfection, our skilled craftsmen have meticulously crafted a 1:1 clay model to replicate every intricate detail found in the original Pieta statue. Their commitment to precision ensures that the resulting marble sculpture remains an authentic embodiment of Michelangelo's visionary work, faithfully capturing even the most delicate nuances.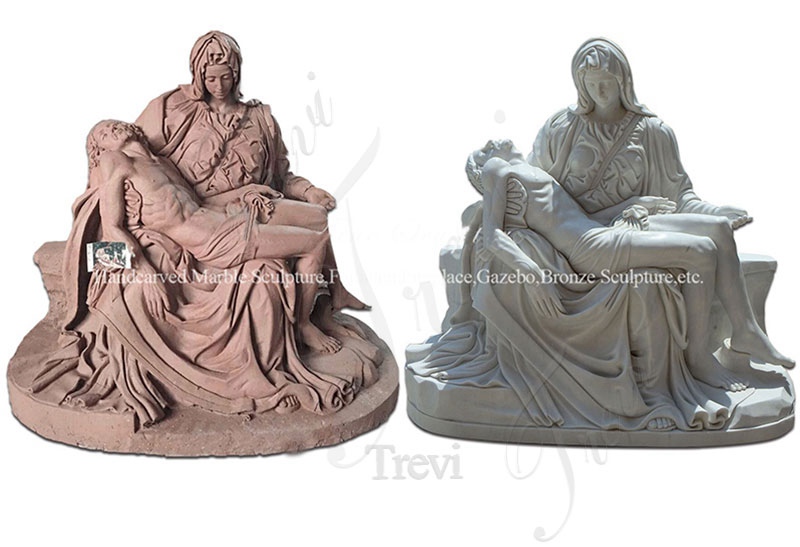 Customer Testimonials
Our clients frequently express their profound admiration upon witnessing the grandeur life-size marble Pieta statue. The statue's sheer beauty not only enhances the aesthetic appeal of its spaces but also serves as a source of spiritual inspiration. Its exceptional quality has made it a cherished addition to countless homes, churches, and religious institutions, fostering a deep connection with those who see it.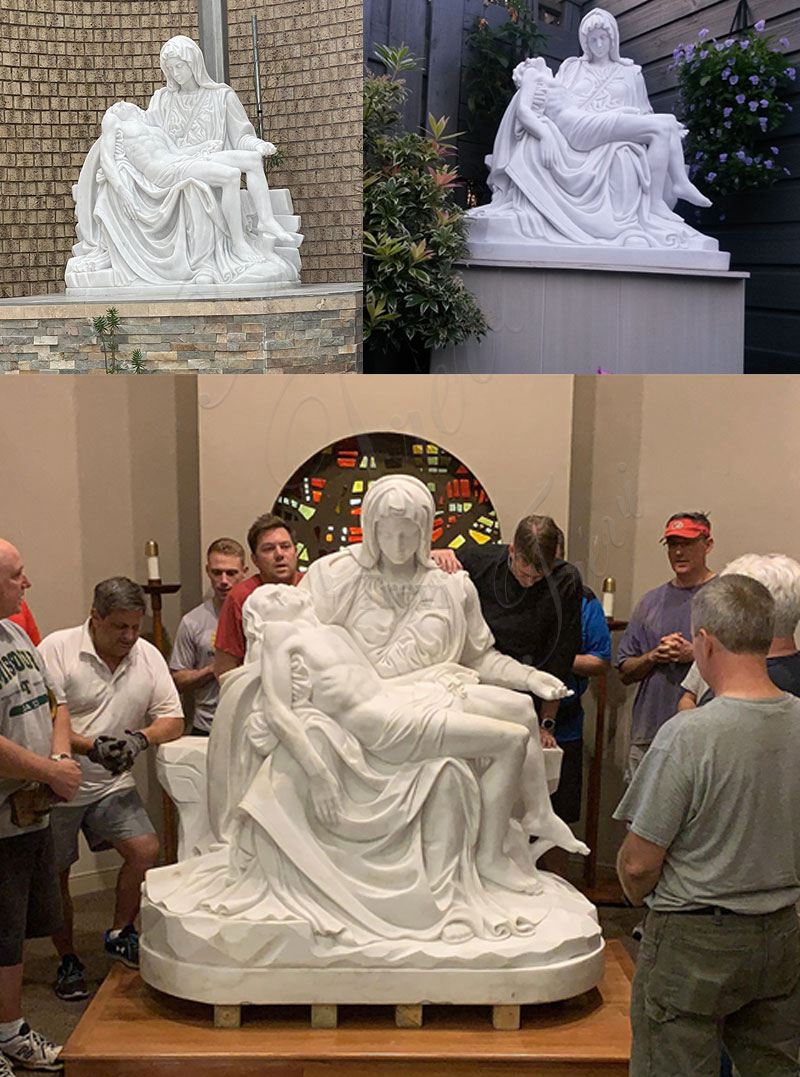 More Marble Religious Sculpture Choices
While the Pieta stands as a pinnacle of religious artistry, we offer various religious sculptures for your choice, all directly from our factory. This ensures you receive the highest quality and benefit from the most competitive pricing.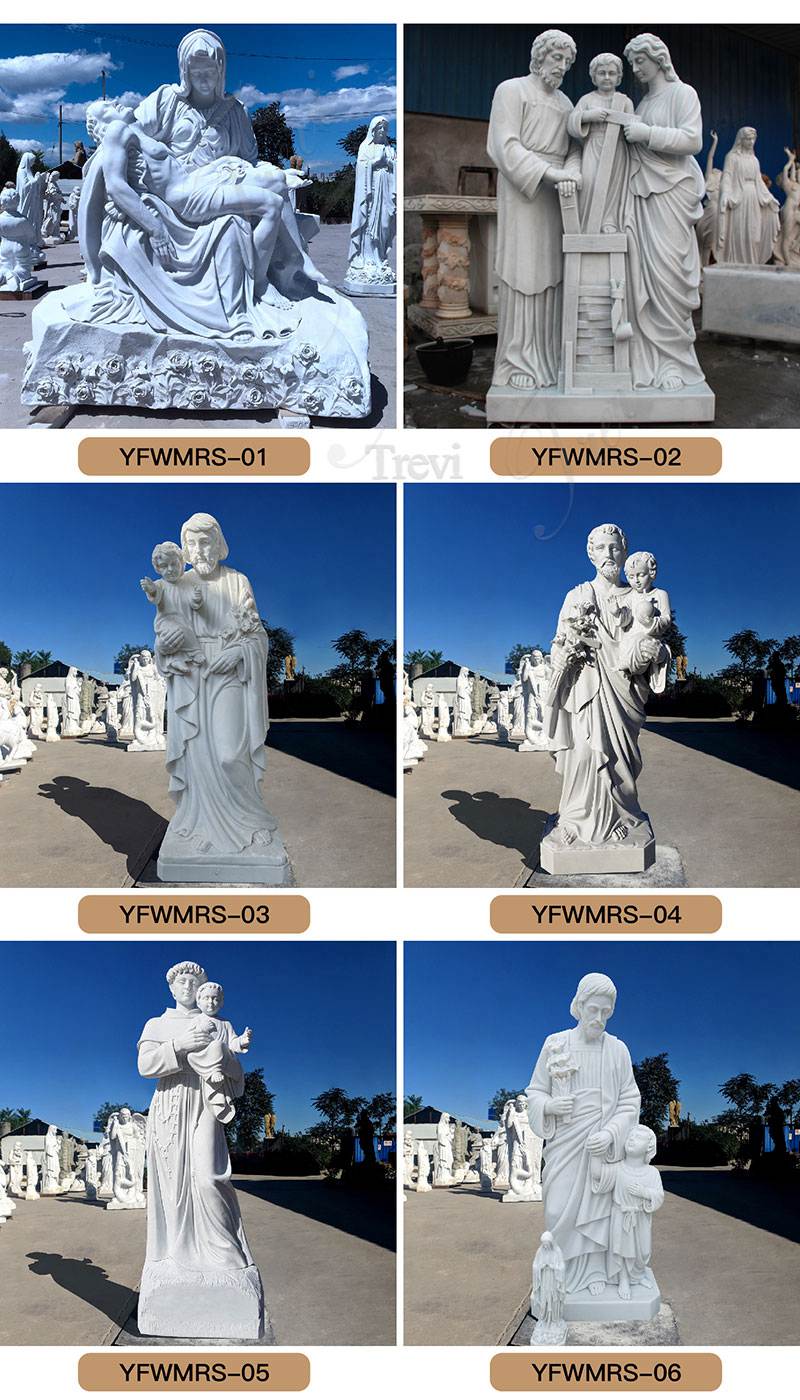 Please feel free to contact us for more details. We look forward to cooperating with you.